Like GearBrain on Facebook
Apple announced Spatial Audio for the AirPods Pro back at its WWDC event in June. Seen as a new take on surround sound, Spatial Audio brings movie theater sound to a pair of earphones, but also matches the sound direction to the location of your iPhone or iPad.
The feature is available with iOS 14 and iPadOS 14, which are both still in beta but are expected to launch as finished software in the coming weeks. Spatial Audio was enabled this week with the new 3A283 firmware version for the AirPods Pro; the feature does not work on regular AirPods.
Read More:
To check what your AirPods Pro firmware is, follow these instructions:
Turn on your AirPods Pro and connect them to your iPhone or iPad (running iOS 14)
Open the Settings app
Tap on Bluetooth, then on the (i) icon next to your AirPods Pro
Next to 'version' it should say 3A283
If this is not the case, you can force your AirPods Pro to update (otherwise they should do so automatically in the coming hours or days). To force the update follow these instructions:
Attach your AirPods Pro case to a charger using a Lightning cable. Open the case (with the AirPods still inside) and wait a few minutes. Their firmware should then automatically update. If not, try unpairing the AirPods Pro from your iPhone (or iPad), then open their case and follow the instructions to reconnect them.
At this point, we can't guarantee that this will work, as Apple appears to be rolling out the firmware update gradually. You may just have to check your firmware version every so often until the update arrives. Running on the iOS 14 beta, the feature may also be buggy for now.
Once the firmware has updated, a new option appears when adjusting the volume and Noise Control settings of your AirPods Pro. The new button is called Spatial Audio, which is switched on or off with a press, as seen on an iPad below: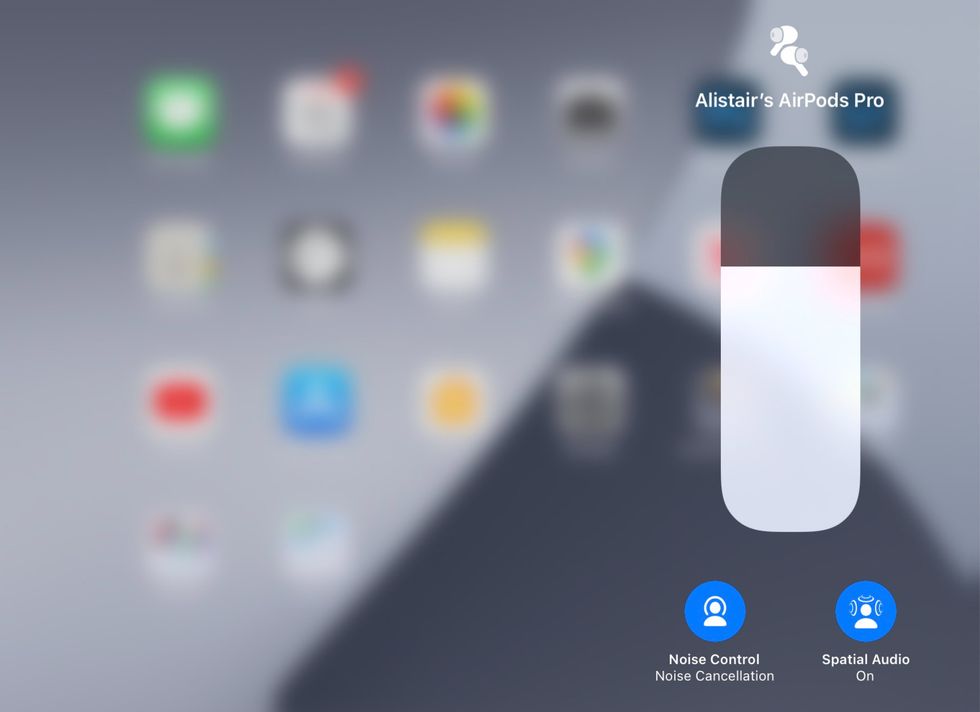 Spatial Audio control for AirPods Pro on the iPadGearBrain
For now, Spatial Audio isn't working with all video apps. It works with Apple TV (of course) and Disney +, while others like Amazon, Netflix and YouTube will need to update their apps to allow Spatial Audio. We imagine this will happen by the time iOS 14 is rolled out widely, and no longer in the beta stage of development.

Another trick rolled out for AirPods Pro users is how the earphones automatically switch between compatible Apple devices as you use them. Say you take a call on your iPhone through your AirPods, then finish the call, lock your iPhone and open your iPad to watch a movie. Your AirPods will then switch from the iPhone to the iPad.
At that's the theory, as so far we haven't been able to make this feature. Being a beta, such inconsistencies are to be expected for now.
Apple AirPods Pro
How does Apple Spatial Audio work and what does it sound like?
Apple says Spatial Audio works by taking the surround sound audio data, then applying directional audio filters and adjusting the frequencies in each earphone to place sounds virtually in a 3D space with your head at its center.
There are then two things that Spatial Audio does. The first is it aims to recreate 5.1, 7.1 or even Dolby Atmos surround sound, using AirPods Pro.
We tried out a variety of content on Apple TV, including the trailer to the Greyhound movie. With Spatial Audio switched on, the soundtrack has more depth and the audio felt more immersive. It seemed like a more powerful listening experience, with sound effects heard further to the left and right than normal, and audio also coming from behind.
It's not an experience to match a Dolby Atmos home cinema setup with speakers located all around you, but for a mobile setup with an iPhone or iPad it's impressive nonetheless.
The second part of Spatial Audio is how the sound adjusts based on the movement and relative location of both your AirPods and the screen (in other words, your iPhone or iPad). This is quite extraordinary, as the sound shifts to appear as if it is coming from the display, no matter whether you are looking at it or not.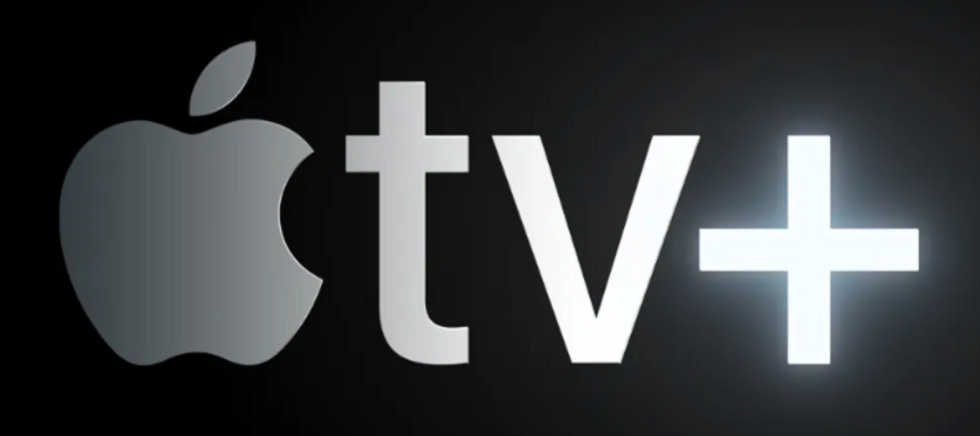 Content on Apple TV+ already works with Spatial Audio Apple
Turning away from the screen, especially during dialogue, makes it feel like the sound is coming from the display itself, not from the earphones. It gives the illusion that you aren't wearing any earphones at all.

It's a neat trick and a great demonstration of what audio wizardry Apple is capable of, but one that doesn't seem to have much use for now. After all, why would you want the sound to come from one source, instead of from all around you?
After more experimenting, we found that dialogue tends to 'stick' to the screen, while the rest of the soundtrack continues to surround you when you or the screen move. Movie soundtracks tend to put the dialogue front-and-center most of the time (as the actors are generally in vision when speaking), so that makes sense.
We're keen to see how Apple will experiment with Spatial Audio with its own Apple TV+ productions, and how gaming on iPhone, iPad and Apple TV will be improved by the technology.
What is the future for Spatial Audio?
While a neat demonstration of how Spatial Audio works (make no mistake, it's very impressive) we think this technology is laying the foundations for something bigger. We predict Apple will use Spatial Audio to improve the sounds of augmented reality content, precisely adjusting the location of a sound to match either an iPhone or iPad, or an element of an augmented reality experience.
We also wonder if Apple will use Spatial Audio with its upcoming AirTags possession trackers. Say you lose your wallet with an AirTag inside. The 'Find My' app can help take you to the location of the lost item, using Bluetooth, then AirPods Pro and Spatial Audio could help take you in the right direction and to the precise location of the AirTag.
This is all speculation on our behalf for now. Hopefully Apple will shed more light on its plans for Spatial Audio at the Time Flies event later today (September 15), or when the new iPhone 12 family is announced (and iOS 14 rolls out post-beta) in the coming few weeks.
Check out The GearBrain, our smart home compatibility checker to see the other compatible products that work with Apple HomeKit Enabled Devices.
New Apple iPad Pro (11-inch, Wi-Fi, 256GB) - Space Gray (2nd Generation)
GearBrain shows how to swipe type in Apple's iOS 13 still in beta www.youtube.com
Like GearBrain on Facebook