Like GearBrain on Facebook
Apple is looking to buy self-driving car company Drive.ai, more than four months after letting go of more than 200 people from its own self-driving car division, Project Titan, according to a story from The Information. The layoffs at Apple in February, however, were not a sign of the shifting away from its commitment to autonomous cars, which appears to be the case with the current interest in one of its former competitors.
Read More:
In February 2019, Apple reiterated that it would still continue to pursue autonomous technology, and said so in a statement.
"We continue to believe there is a huge opportunity with autonomous systems, that Apple has unique capabilities to contribute, and that this is the most ambitious machine learning project ever," the company said at the time.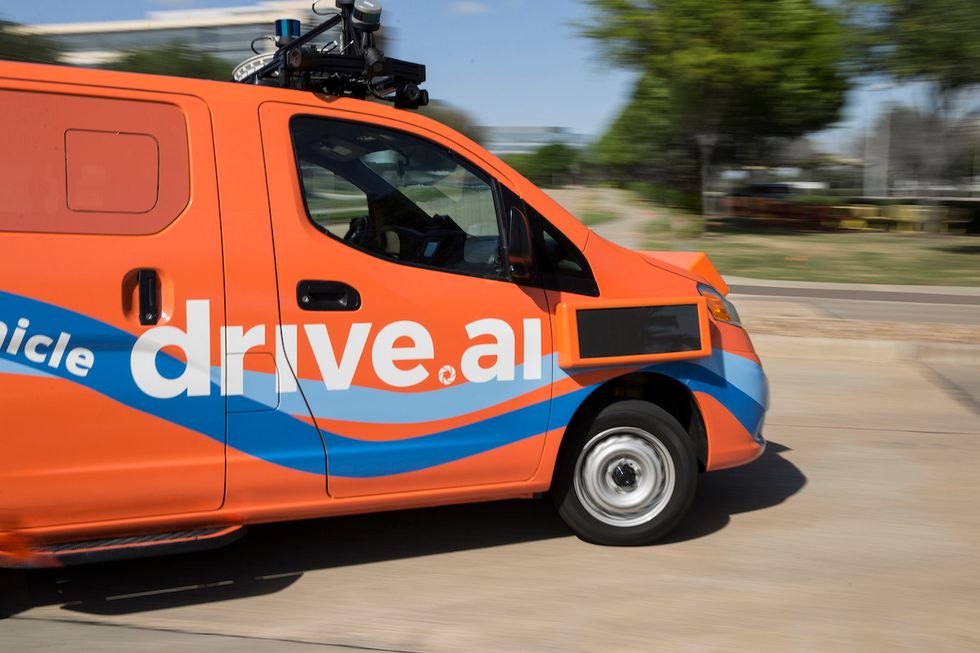 Apple is reportedly in talks with Drive.ai to buy the companyDrive.ai
Engineers

Apple's reason for purchasing Drive.ai may be to mine the start-up for its engineering team — it reportedly has more than 100 on staff as of February of this year, when reports circulated that the firm had started to shop itself.
Apple's long, albeit slightly quiet, focus on autonomous work has been consistent. CEO Tim Cook did admit that Apple was working on autonomous systems in 2017, and by January of 2018 the company had a small fleet of 27 self-driving cars which had nearly doubled to 55 vehicles in May 2018. At that time, Apple had the second-largest fleet of autonomous car developers. But when that interest appeared to be cooling off with the Project Titan layoffs were announced in early 2019.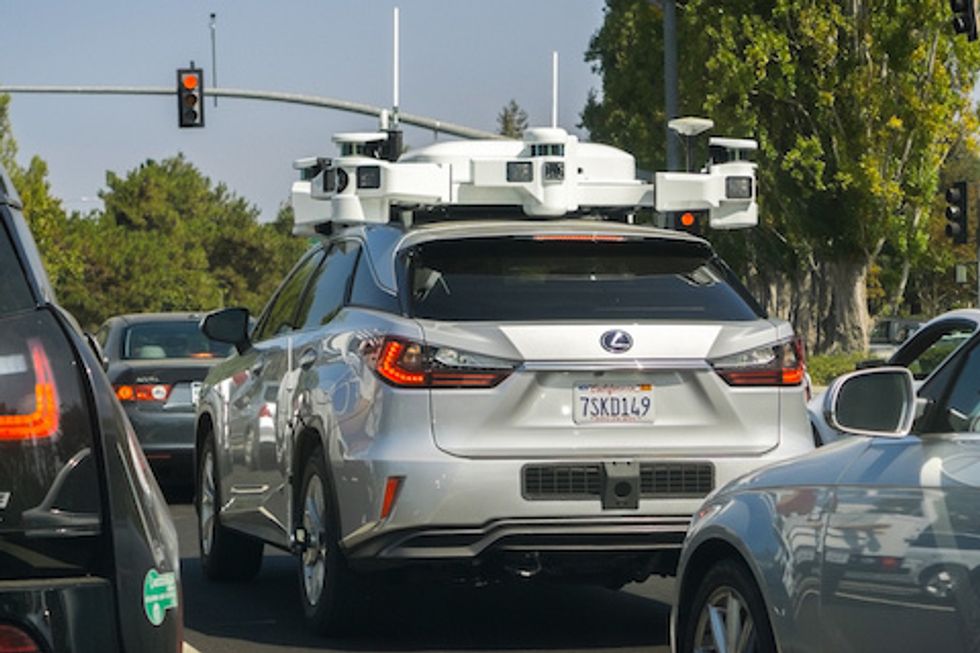 A vehicle from Apple's fleet in tests of its self driving system on the streets of Silicon Valley in 2018iStock
Autonomous race
The self-driving car space is a growing one, with an expansive field of competitors including Google's Waymo, Tesla Uber, Aptiv, GM and Apple, Drive.ai among others. All are racing to get their vehicles on the road, with some focused on the technology getting into consumers hands, others on solving other transportation demands from taxi fleets to trucking.
In the autonomous truck space alone there are at least seven firms that are working to put their fleets to work including Daimler, Waymo, TuSimple and Tesla which is working to put its self-driving program Autopilot into trucks. In May, a claim via Roth Capital Partners analyst Craig Irwin circulated that Apple had even considered buying Tesla in 2013 for more than it's valued today.
It now appears Apple is making good on a self-driving acquisition — but with Drive.ai the potential buy.
From Your Site Articles
Related Articles Around the Web
Like GearBrain on Facebook