Like GearBrain on Facebook
Apple is now issuing a rare warning to those who have added physical covers to their Macbook laptops. Use one of these at your peril because the added depth to the frame could end up cracking the screen of your device.
"If you close your Mac notebook with a camera cover installed, you might damage your display because the clearance between the display and keyboard is designed to very tight tolerances," Apple wrote.
Still, covering the camera is one of the most common amendments people make to their laptop. After all, who hasn't seen the now infamous photo of Facebook's Mark Zuckerberg with a bit of tape covering his lens — and his laptop's microphone too. With most of us now hosting at least one video conferencing tool on our devices, from Zoom to Google Duo, the idea of a camera firing off while we're in bed surfing YouTube videos isn't so far fetched. And hackers have had their hand in cracking security cameras, and capturing videos imagery of people's home.
That's turned into a host of mitigations people use from tape to a post-it note, torn pieces of paper to, yes, a physical cover that can be stuck to the frame.

But Apple doesn't get this impulse, it appears. In its post, the company notes that when the camera on their MacBook, MacBook Air, MacBook Pro is turned on, so too is a green light, a tiny pinpoint that shows up to the right of the camera. In fact, Apple says they built the camera in such a way that one can turn on without the other.
"The camera is engineered so that it can't activate without the camera indicator light also turning on," said Apple. "This is how you can tell if your camera is on."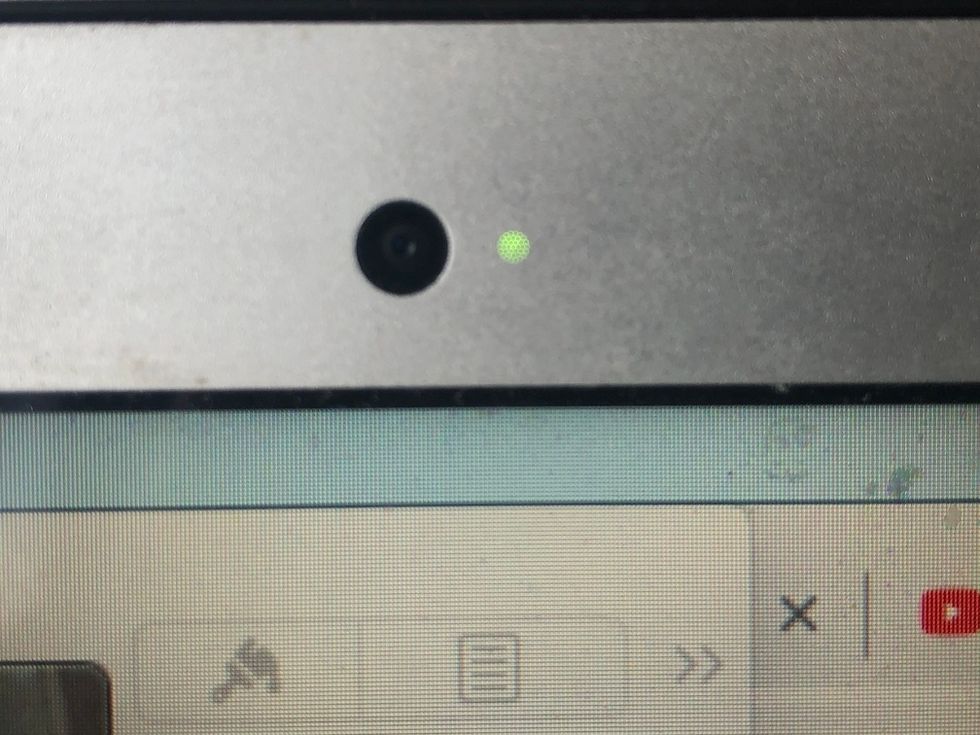 When the camera is on, a MacBook will indicate this with a green lightGearBrain
That said, Apple seems to get that there are some who just aren't going to be satisfied with the company telling them things are just fine. They note that some people may feel their work environment may require a camera cover. In those cases, Apple says if you're going to blot out the lens, make sure you're doing it with something that isn't thicker than an average piece of printer paper, that won't leave a sticky film, or — if you just feel you have to have a real cover in place — make sure it isn't thicker than .1mm.

Apple Watch Series 5 (GPS, 40mm) - Space Gray Aluminum Case with Black Sport Band
From Your Site Articles
Related Articles Around the Web
Like GearBrain on Facebook