Just a few weeks after the launches of the new Apple Watch and the iPhone 12, Apple is back once more to hold its final event of 2020, aptly called One More Thing.
The event is expected to be pre-recorded and will be shown on Apple's website and YouTube channels from 10am PT on November 10. It will likely last around 60 to 90 minutes, and is expected to focus on Apple's Mac computer range – but with several products rumored to be very close to going on sale, there could be some surprises too.
Read More:
How to watch Apple's One More Thing event on November 10
Watching an Apple launch event is much easier now than it used to be, when you could only use the company's own Safari web browser. Now all you have to do is head over to apple.com, where the event will be on the home page. Or head to apple.com/apple-events, where you can add One More Thing to your calender, and rewatch previous events to fill the time between now and November 10.
The event will begin at 10am PT, which is 1pm ET, and Apple events tend to last for between 60 and 90 minutes depending on how many announcements the company plans to make. Apple's pre-recorded events for 2020 have rattled through announcements more quickly than its usual live events, with less time spent looking at sales data and a keener focus on the news itself.
The event will also be shown on Apple's YouTube channel, with a video already in place, which we have embedded below. At the time of writing over 200 people are currently watching the waiting screen, which is...interesting.
And now for what we expect to see on November 10...

Macs powered by Apple silicon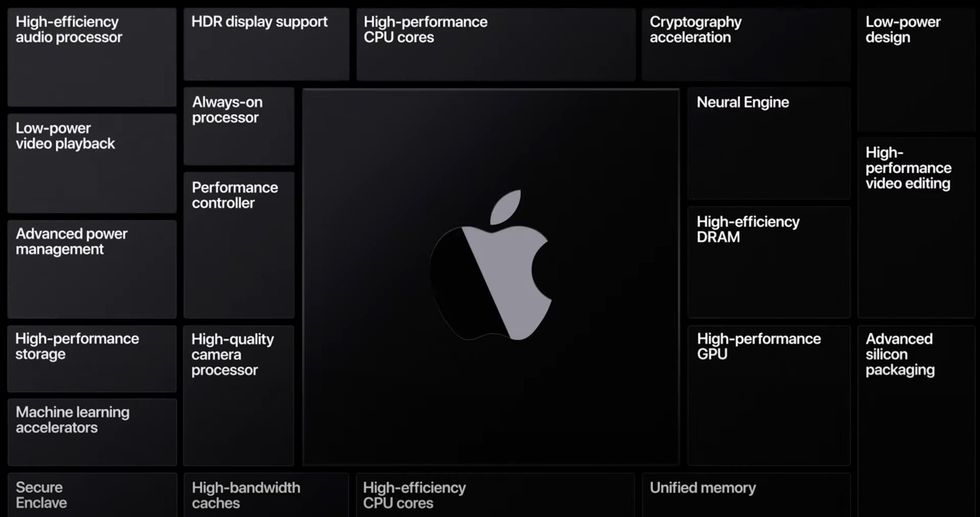 Claimed benefits of Apple's own Mac processorsApple
This will undoubtedly be the star of the show. Apple is, for only the third time in its history, changing the supplier of its computer processors. First cane Motorola, which gave way to PowerPC, before Apple moved to Intel, and now it's moving to chips designed by Arm but made by Apple itself.

This is important as it means the Mac, iPhone and iPad product lines will run on the same architecture and be powered by chips from the same family. We expect to see relatives of the A14 Bionic, currently powering the iPhone 12, to appear in Apple's next Macs. It may even be a case that the A14 itself is slotted into a new MacBook Air.
Speaking of Apple's smallest laptop, the MacBook Air – as well as the MacBook Pro in both its 13 and 16-inch forms – are expected to transition from Intel to Apple silicon first. These new laptops are expected to be announced at the event on November 10, and put on sale before the end of 2020.
Apple spoke of its new Mac processors back in June, and we have written about Apple silicon in more detail here. But the primary takeaways will be Macs with greater performance, improved efficiency, better battery life, and closer ties to the iPhone and iPad. What we don't expect to see, are any aesthetic changes to the MacBook Air and Pro; the changes will only be on the inside for now.
An all-new iMac is expected at some point in 2021, and Apple said this summer that its transition from Intel to its own chips will be completed within two years, so we expect to see new versions of the Mac Pro and Mac Mini in either 2021 or 2022.
macOS Big Sur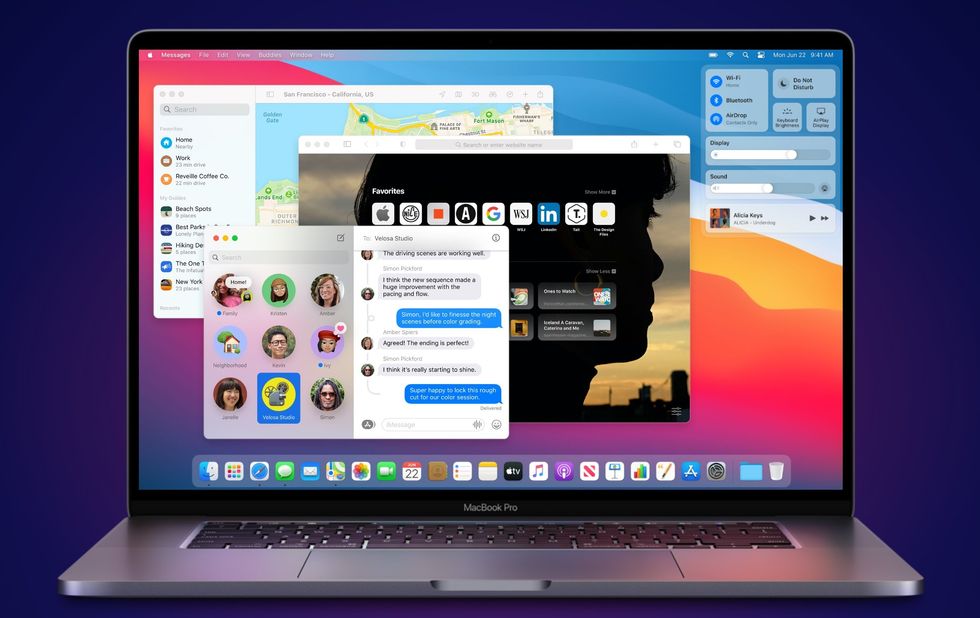 macOS Big Sur is due out imminentlyApple
Apple updates its Mac operating system every year, but the shift from Catalina to Big Sur is different, because the version number will change from 10 to 11. Apple has been updating macOS 10 since it launched as Mac OS X way back in March 2001, so the jump to 11 is a big deal, arguably as important as the change from Intel to Apple silicon.

Big Sur has been available to developers as a beta built since the summer, so a lot is already known about the new Mac operating system. It shares more with iOS than ever before, including the way much of the user interface looks.
The emphasis is on a cleaner, simpler look with more transparency to elements like the menu bar and Control Center, as well as an all-new version of the Safari web browser that promises industry-leading performance and battery life. There are also updates to Messages, Maps, Search, Photos, HomeKit, Music and Siri too.
After this, the picture becomes less clear. Apple has a lot of products in the pipeline and that are due out soon, but it's tough to say exactly when they will arrive. Not least because these are brand-new products that don't yet have an update cycle as predictable as the iPhone, Watch and Mac.
AirTags
Apple's answer to the Tile tracker has been in the works for a long time, and was first expected to launch alongside the iPhone 11 over a year ago. Since then Apple has continued to work on the device, which is believed to be a small Bluetooth gadget to connect to, and track the location of, possessions like bags, bicycles and anything that could be lost or stolen and doesn't have an internet connection.
AirTags are expected to tap into Apple's Find My app, which can already be used to hunt down lost devices like iPhones, iPads and even AirPods. It is believed AirTags use Bluetooth in the same way Tile's trackers do, but also incorporate ultra-wide band technology for more precise location tracking via an iPhone, which also has that technology.
AirTags keep appearing in Apple's software, most notably in early builds of iOS 14, so we believe they are still a device that will eventually see the light of day. We hope that day is November 10 but for now the picture isn't clear.
AirPods Studio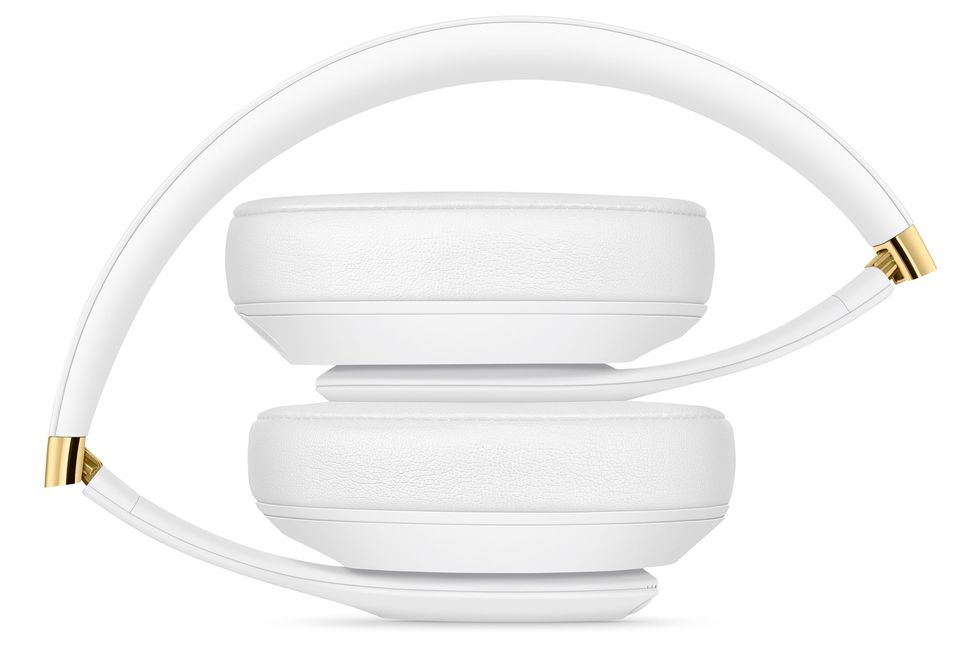 Headphones by Apple-owned Beats Apple / Beats
It's a similar story with the so-called AirPods Studio, a pair of high-end, over-ear headphones Apple is reportedly working on to rival Bose, Sony and others. Rumored to have a premium metal and leather design, the AirPods Studio are tipped to be priced anywhere between $399 and $599.

It has been reported that two versions are planned, one designed for use while exercising and another for dedicated music listening, complete with soft leather ear cups and premium design.
There is also talk of updates to the regular AirPods and AirPods Pro, but we had heard very little about these until very recently, so are inclined to believe they will arrive at some point in 2021. That said, updated regular AirPods would act as the perfect stock-filling these holidays, especially as the iPhone 12 does not come with earphones in the box.
Apple TV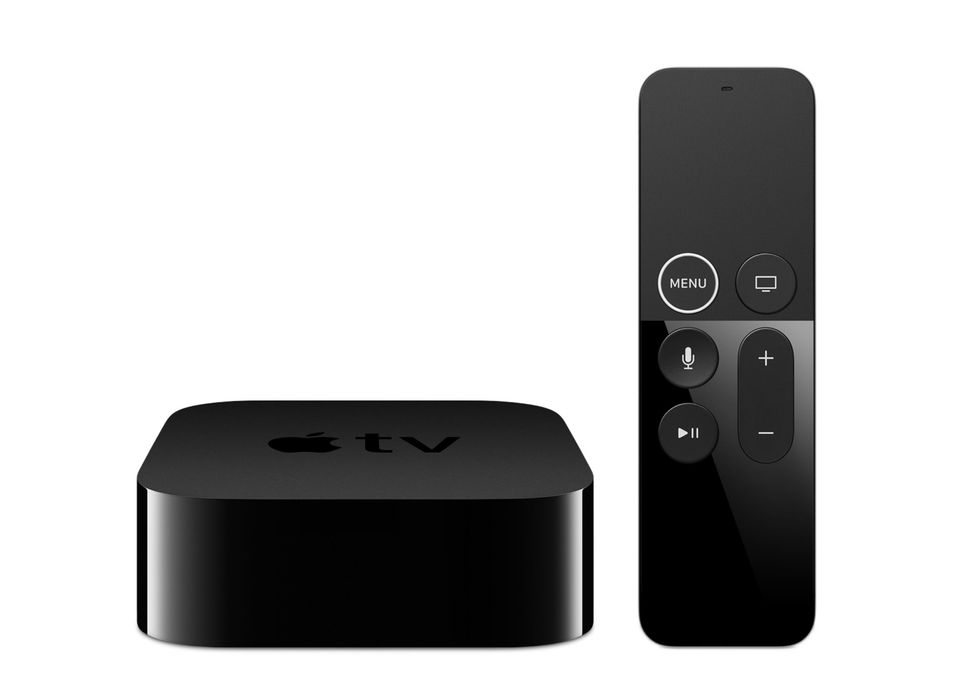 Apple TV 4K Apple
It has been rumored for most of 2020 that Apple is working on a new version of the $179 Apple TV 4K streaming box. The Apple TV used to be the default choice for anyone wanting the best quality, as it was alone in its compatibility with both Dolby Atmos and Dolby Vision, a form of HDR.

But the competition has caught up and these formats are now attainable at a lower price than the Apple TV. We have also seen recent updates to lower-priced streaming devices from Amazon and Google, while the Roku StreamBox looks like great value for money at $130, combining 4K streaming with a compact sound bar.