Like GearBrain on Facebook
It is no secret that Apple chief executive Tim Cook is excited about augmented reality technology. He has spoken repeatedly about AR for the past few years, as rumors about Apple making AR smart glasses gather pace.
This week, Cook spoke at an event organized by IDA Ireland, where he was presented with an award recognizing Apple's 40-year presence in Ireland, where it runs its international operations and employs over 6,000 people.
Read More:
While on stage to accept the award, Cook took part in a discussion about his views on technology coming in the next five to 10 years. Unsurprisingly, he spoke passionately about augmented reality. "I'm excited about AR," Cook began, reports Silicon Republic . "My view is it's the next big thing, and it will pervade our entire lives."
Giving examples of how he sees AR working, Cook said: "You can imagine, for games it's incredible but even for our discussion here. You and I might be talking about an article and using AR we can pull it up, and can both be looking at the same thing at the same time."
Cook also suggested: "You may be under the car changing the oil, and you're not sure exactly how to do it. You can use AR." Examples like this have previously been used to demonstrate AR products like Google Glass and Microsoft HoloLens, but neither became the commercial success Apple will undoubtedly have in mind for its own AR products.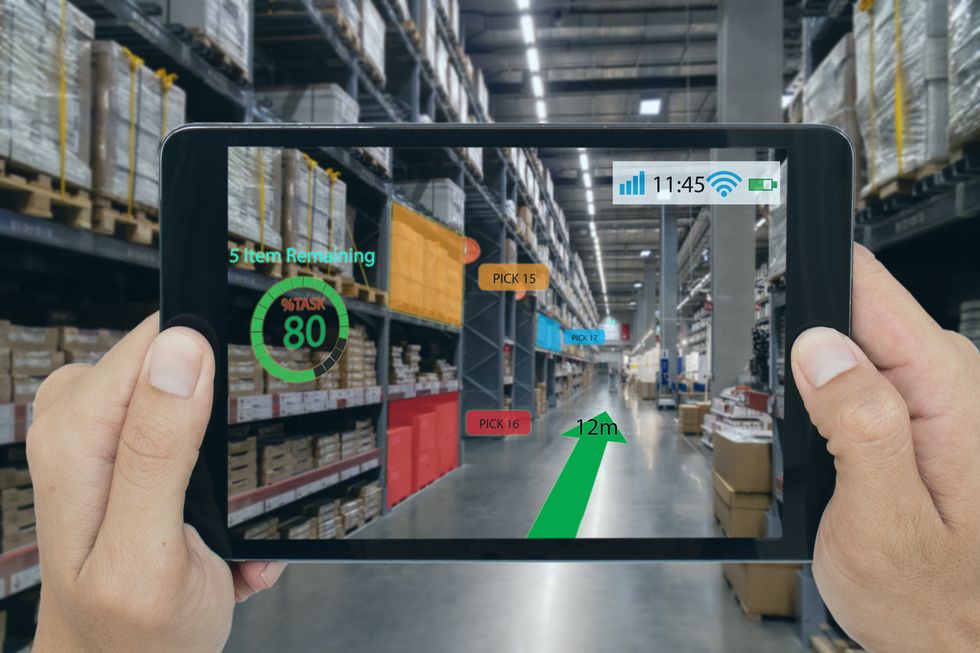 Augmented reality will enter every aspect of our lives, says Tim Cook Getty Images/iStockphoto
The company is understood to be working on a couple of AR devices. The first, an AR headset , is due to go on sale in 2022, followed by a sleeker pair of AR smart glasses a year later. This schedule was reportedly shared with Apple staff during a company presentation of its future plans, held at the 1,000-seat Steve Jobs Theater at its Cupertino, California headquarters in November 2019.

Another passion product of Cook's is healthcare technology, and how Apple can play a role in improving the health of its customers. The company already has the Apple Watch, which in its latest iteration can perform an ECG and flag up symptoms related to atrial fibrillation, a potentially deadly heart condition.
Speaking about Apple's location on the crossroads of technology and healthcare, Cook said this week: "I think you can take that simple idea of having preventive things and find many more areas where technology intersects healthcare, and I think all of our lives would probably be better off for it."
Looking to the future, and potentially a future Apple wants to be a part of, Cook added: "Most of the money in healthcare goes to the cases that weren't identified early enough. It will take some time but things that we are doing now - that I'm not going to talk about today - those give me a lot of cause for hope."
Vuzix Blade AR Smart Glasses, with Amazon Alexa Built-in, HD Camera and Voice-Controls
From Your Site Articles
Related Articles Around the Web
Like GearBrain on Facebook