Like GearBrain on Facebook
It has been rumored for over a year, but now it finally looks like Apple is preparing to announce an updated version of its Apple TV 4K streaming box.
Once the best streaming box you could buy at any price, the $179-$199 Apple TV 4K boasts Ultra HD video support, as well as Dolby Vision and Dolby Atmos. For a while, those stats made the Apple box the best you could buy, and went some way to justify its high price.
Read More:
But since then, the competition has caught up by offering all of the latest and greatest audio and video standards, but at half the price. Devices like the Google Chromecast and the Amazon Fire TV Stick are priced well below the Apple TV, as are devices from Roku.
To get itself back in the race, it looks like Apple is about to announce an Apple TV with support for 120Hz. This refers to the refresh rate, which is how many times the picture updates every second. This is double the standard 60Hz used by most TV devices, and a higher refresh rate means a smooth image, both when navigating through menus and when watching video.
References to 120Hz were spotted by 9to5Mac in the latest beta software for the Apple TV, called tvOS 14.5.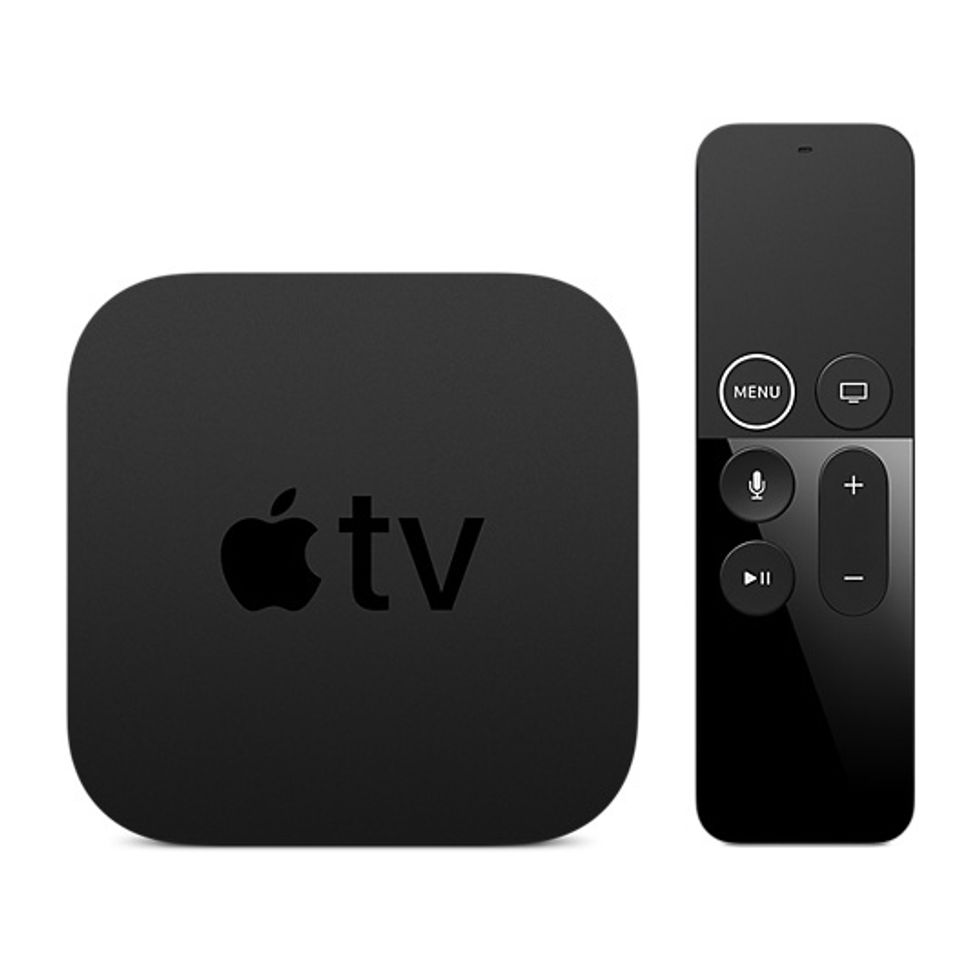 The Apple TV hasn't been updated since 2017 Apple
This has to refer to a new model of Apple TV, because the current device is only equipped with an HDMI 2.0 port, which cannot handle 12Hz. For that, the new model needs an HDMI 2.1 port – and, of course, to see 120Hz content you will need a compatible television. TVs with 120Hz support are in their infancy and are as such more expensive than others.

So, while this benefit of the new Apple TV won't be seen by every buyer, it's a move that will put the device back in front of the competition, future-proofing it for a good few years – just as Dolby Atmos and Vision support did with the current Apple TV.
As well as a smoother interface and support for 120Hz video, we also hope to see gaming on the Apple TV with that same improved refresh rate.
As for other changes, it has been rumored that the Apple TV will come with an updated remote control. We also hope to see Apple turn the box into a fully-fledged smart home control system with its HomeKit platform. With the option for 120Hz, we also wonder if Apple will start to take gaming on the streaming box more seriously, as for now 120Hz gaming is only possible via the Xbox Series X and PlayStation 5.
From Your Site Articles
Related Articles Around the Web
Like GearBrain on Facebook