The Apple Watch is finally about to offer native sleep tracking, according to code discovered inside the iPhone's new iOS 13 operating system.
Unearthed by MacRumors, the new feature is known internally at Apple as Burrito and will be called 'Time in Bed tracking'. It is likely that the new feature will be announced at Apple's September 10 launch event, where the company is also expected to announce the iPhone 11, along with a new version of the Apple Watch, likely called the Series 5.
Reads More:
The event is also where we will see the final versions of iOS 13 for the iPhone, ipadOS for the iPad, and watchOS 6 for the Apple Watch.
When enabled, the new sleep app will track the wearer's quality of sleep using multiple sensors and inputs. These include their movement, heart rate, and noises like snoring or disrupted breathing. This data will be viewable in the new Sleep app on the Watch itself, as well as in a new section of the Health app on the iPhone.

This all sounds very similar to the wide range of third-party sleep tracking apps already available for the Apple Watch. It also sounds like Apple's sleep-tracking will work in a very similar way to that of other smartwatches and wearables, and dedicated sleep tracking devices like the Withings Sleep.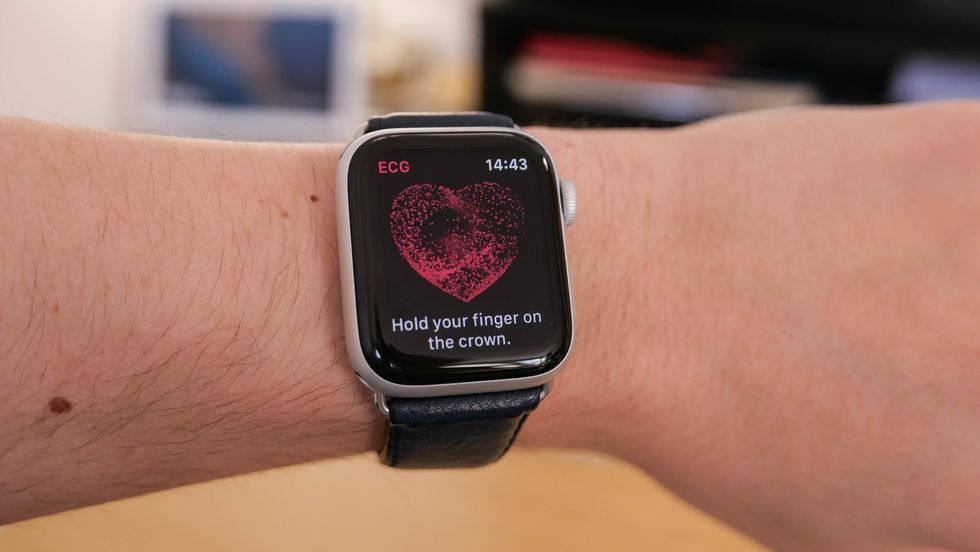 The Apple Watch can perform a single-lead ECG GearBrain
It is no surprise that Apple has an interest in sleep tracking, having purchased Beddit, a maker of sleep tracking devices, in 2017.

One thing which has delayed the Apple Watch's sleep app is battery life. To help combat this, it is claimed the new feature will remind wearers to charge their Apple Watch during the day if they plan to wear it for sleep tracking that night. The app will recommend that users have at least 30 percent of their Watch battery remaining before going to bed.
The new software will also make changes to how the Watch and iPhone's alarm works. If the wearer wakes up early and starts their day before their usual alarm, the Watch will recognize this and dismiss their usual alarm until the following day. As someone who always forgets to cancel their regular alarm when catching an early flight, only for my iPhone to burst into life in the queue at security, I think this is a really thoughtful feature.
Also new is a silent alarm which, just like other smartwatches and wearables, can be set to wake you up silently by vibrating the Watch, then only using your iPhone's audible alarm as a backup if you don't wake up.
Finally, when the Apple Watch recognizes you have gone to bed for the night, Do Not Disturb will be enabled on your iPhone, silencing all alerts.
Although sleep tracking has not been a part of the watchOS 6 beta, it is possible that Apple will save this feature as a surprise, then bundle it with the final version of the software when it rolls out after its launch event on September 10.