Virtual reality (VR) headsets and devices have long made a splash at CES in recent years. But augmented reality (AR) also really coming into their own as mobile devices can now put that feature directly into people's hands — and all they need is just their smartphone. While VR often requires the investment of hundreds of dollars for a headset, games and even a powerful computer, AR can be experienced typically for free through an app or online game.
At CES there are more than 330 companies showcasing AR or VR technology from Lenovo to Corning and even the Department of Homeland Security. That is certainly why we expect to see both front and center, helping to boost mental wellbeing, tell us immersive stories and also deliver more ways to experience virtual worlds.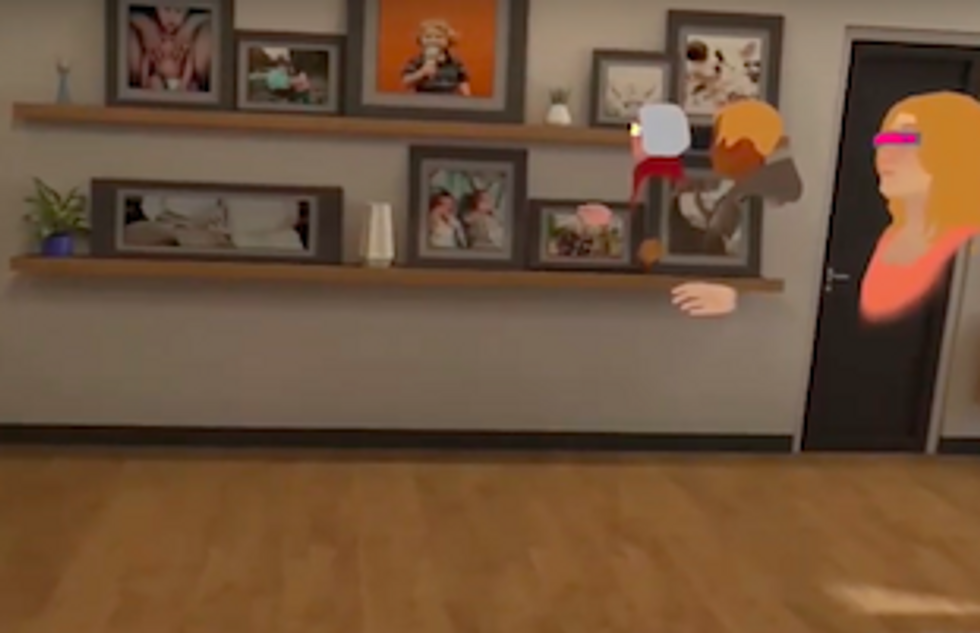 Companies are using AR and VR technology to connect families and friends Alcove VR
Connecting families and friends

In terms of physical devices, both AR and VR are on the upswing, after a year where shipments on these technology devices declined, according to data from IDC as of June 26, 2019. VR headsets are still dominate, making up early 97 percent of the market. But at CES, both VR and AR are being highlighted more in features and online tools, than in actual handheld products like gaming headsets.
Oculus Go Standalone Virtual Reality Headset - 32GB
Alcove, for example, is a virtual reality space, where people can meet up together — think families who live far apart — and talk or even watch movies together. The company will be featured at the AARP's Innovation Lab. So too will HomeFit AR, which in an app that can downloaded to mobile phones and show spots in a house that may be a trouble spot, somewhere that may need a fix for an aging at home adult.
These kinds of AR apps, like Ikea Place, while initially designed as fun are getting more useful including Google Maps' AR feature, Live View. We suspect in terms of AR, this is the direction the technology will take — playing a bigger role in features and tools, rather than in specific devices that are aimed at consumers.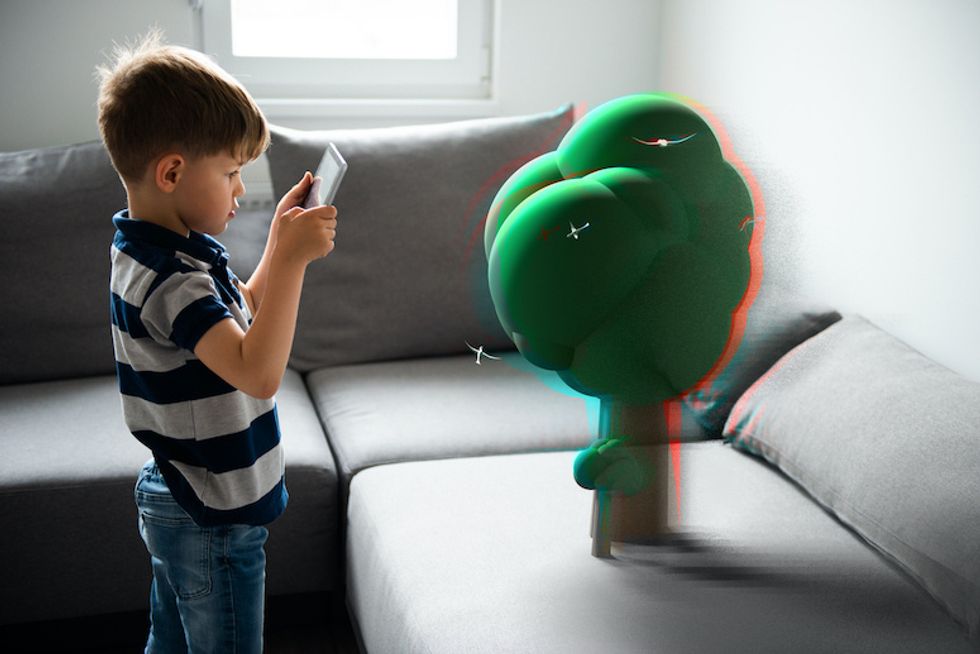 Stories told using augmented reality are growing in popularity Getty Images
Augmented reality books

AR is making a huge push into entertainment, which includes stories that are told beyond the printed word on a page. Within launched its new title, "Clio's Cosmic Quest" this year, which told the story about a young star through audio and also imagery that projected into the space where a child could be like their bedroom.
At CES, Anomaly Productions will be showing off its line of AR stories which bounce between children's tales to science fiction and fantasy. The company already has eight stories in production, with some that are coming soon.
Devices too
Teslasuit is one of the big names we know we'll hear more from at CES 2020 debuting its product, the Teslasuit Glove, which has haptic feedback on its fingers, plus force feedback as well. (This means you can feel a punch, for example.) HTC Vive is also going to be on hand with some of its newest VR content and its headset Cosmos.
Weart, coming to CES 2020, is a virtual reality device that helps to deliver the feeling of touch and other sensations from a virtual world into the physical one from force to vibrations and also changes in temperature. Also VRginners a new VR headset with 8K resolution — which is designed more for pilot training in the U.S. Airforce than for tossing snowballs at virtual children in a snowball fight.
Magic Leap has said it will be attending CES, although the company — which raised $2.6 billion — has been struggling to sell its Magic Leap One headset, according to a recent story in The Information. Priced at $2,300 each, the headset is certainly not aimed at the average consumer, and the company does have a new device, currently called Magic Leap 2, in the works. We don't expect to see that device at CES 2020 — but will certainly be keeping our eyes open for any new pushes in AR and VR in Las Vegas next month.
Lenovo Star Wars: Jedi Challenges, Smartphone Powered Augmented Reality Experience