Like GearBrain on Facebook
When the iPhone X was the first mass-market smartphone to cross the $1,000 barrier back in 2017, it felt like four-figure handsets would quickly become the norm.
This position was further bolstered by the $2,000-plus prices of the soon-to-ship Huawei Mate X and struggling-to-ship Samsung Galaxy Fold.
Read More:
With the iPhone SE taken out of production and no successor in sight (despite a flurry of rumors), and the cameras of sub-flagship Android phones always being a let down, it felt as if consumers looking for a good quality handset for comfortably less than $1,000 were being left out in the cold.
But 2019 has seen this trend change. Apple, Google, OnePlus and Samsung all offer phones which fit into a new category, best described as the junior flagship. These are not $1,000-plus devices, but they are also not down in the sub-$250 category, where compromise is commonplace.
From the $399 Google Pixel 3a, to the circa-$600 OnePlus 7, and the $749 iPhone XR and Samsung 10e, this new class of junior flagship is where the best value for money is to be had.
Here's a quick look at some of the top smartphones in this new category:
Google Pixel 3a - from $399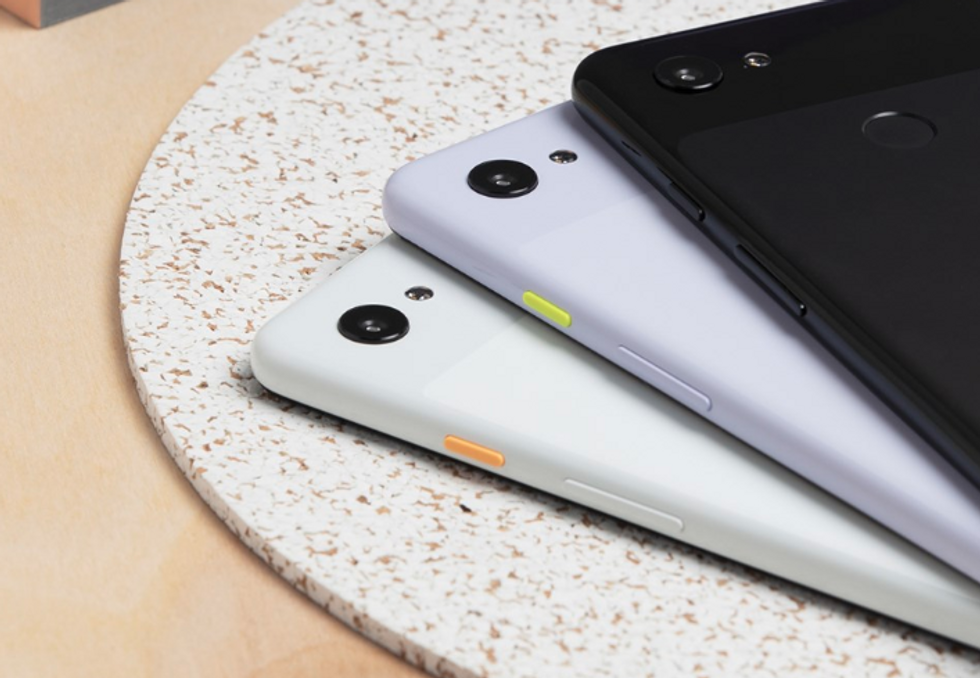 The Pixel 3a is offered in black, white and purpleGoogle
Pros
Excellent AI camera technology
Stock Android with guaranteed timely updated
Reasonably compact size
Cons
Plastic construction
Lacks wireless charging
Google's long-anticipated Pixel 3a starts at just $399, yet packs the same high-quality camera as its bigger siblings, the Pixel 3 and 3 XL. This means you get Google's artificial intelligence on-board, helping to create some of the best photos of any smartphone on sale today. Google's Night Sight feature is also included, for dramatically enhanced low-light photography.
The Pixel 3a has a 5.6-inch display, while the 3a XL stretches this out to six inches. Most importantly - and frankly, hugely impressive at this price point - both versions of Pixel 3a have OLED displays instead of the inferior but generally cheaper LCD alternatives. Even the $749 iPhone XR gas to make do with an LCD screen, with OLED reserved for the $1,000 iPhone XS.
The Pixel 3a misses out on the top-end processor of the regular 3, but at almost half the price we can't blame Google for that. The 3a still gets Android Pie, with a guaranteed update to Android Q when that launches in the fall - something which doesn't arrive as quickly on phones from other companies.
Wireless charging is missing, and the rear is made from plastic instead of glass, but at this price the Pixel 3a looks like excellent value for money.
OnePlus 7 Pro - from $669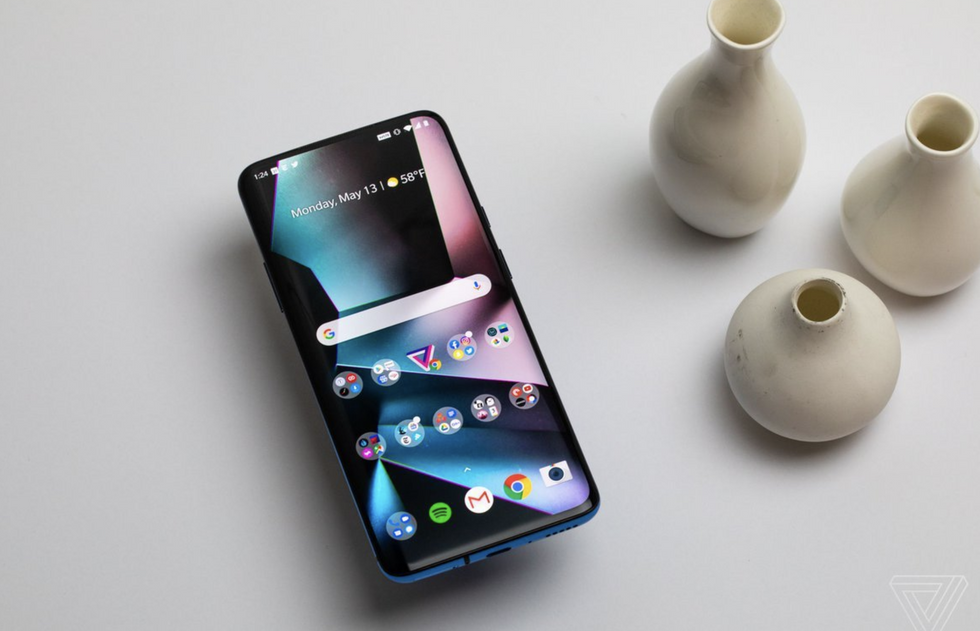 The 7 Pro is priced from $669OnePlus
Pros
A true flagship phone for two-thirds the price
Market-leading 90Hz AMOLED display
Triple rear camera and pop-up selfie camera
Cons
Could be too large for some
No waterproofing
Equally new, the OnePlus 7 Pro was launched in mid-May and, although the price has crept up over the years, follows the same tried-and-trusted recipe of offering huge value for money.
As with the Pixel 3a, the screen is where the 7 Pro shines most brightly. It's larger than most, at 6.67 inches, and has a 90 Hz refresh rate. This is around 50 percent faster than most other flagship smartphones, and makes for a far smoother experience with less latency when tapping at the display.
The spec sheet, as ever with a OnePlus handset, is truly impressive. There's a massive 12GB of RAM in the 256GB storage option, a Qualcomm Snapdragon 855 processor, and a fast charging system which can top-up the battery by 50 percent in 20 minutes
Samsung Galaxy S10e - from $749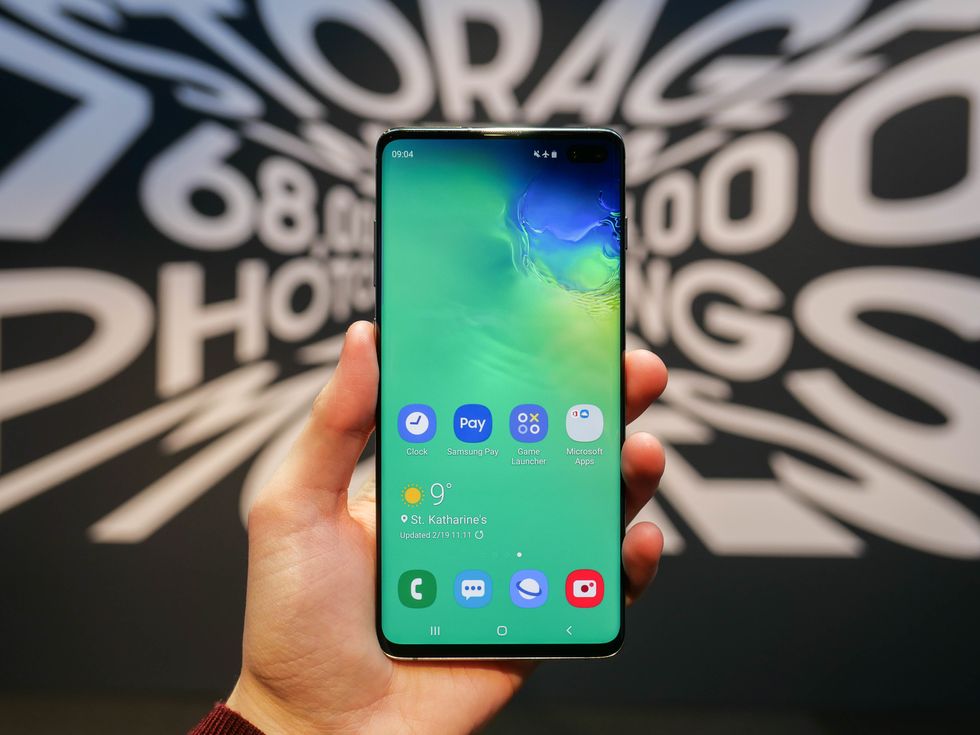 The Galaxy S10e looks every bit the premium smartphoneGearBrain
Pros
Premium design
Flagship processor
Wireless charging
AMOLED display
Cons
Lacks third rear camera
Lacks fingerprint reader embedded in screen
Samsung's first attempt at a true junior flagship, the Galaxy S10e, has a near-identical look and feel to its S10 and S10 Plus siblings. So much so, that we saw Samsung product demonstration staff regularly confuse the S10e with the S10 at its launch event.
The S10e has a 5.8-inch AMOLED display and is powered by a top-end Snapdragon 855 processor with up to 8GB of RAM and 256GB of storage. Wireless charging (and reverse wireless charging) is also included, along with Dolby Atmos sound and water resistance to 1.5 meters for 30 minutes.
There is a dual-lens camera on the back (down from three on the S10) and the 10e has to make do with a fingerprint reader on its power button, instead of embedded in the screen, as it is on the S10.
Costing $150 less than the $900 S10, the S10e is good value for money, and may even be preferred by consumers looking for a slightly smaller handset that is easier to hold and less likely to be dropped.
iPhone XR - from $749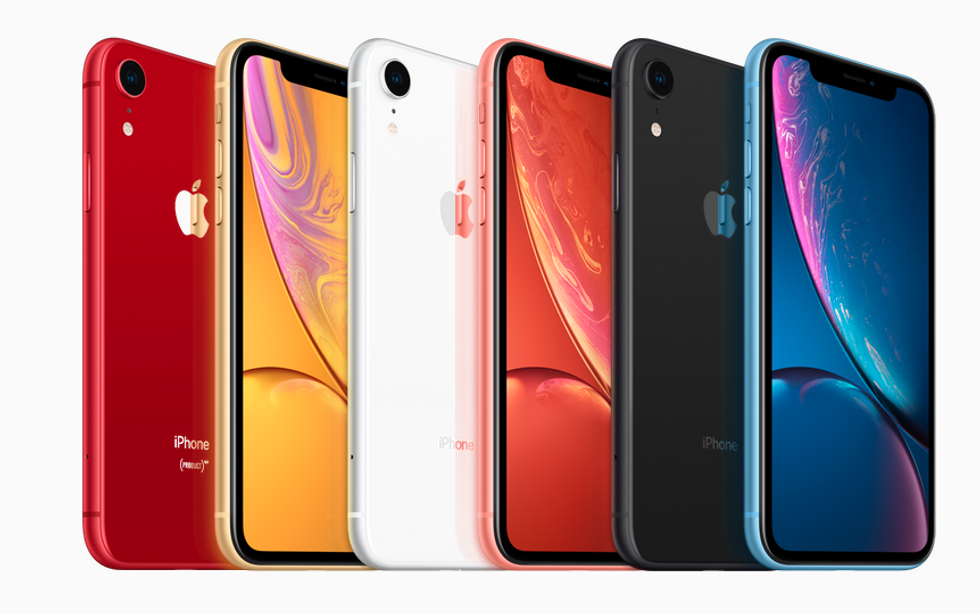 The iPhone XR is available in six different colorsApple
Pros
Range of bright color options
Large display
Same iOS software as iPhone XS
Good camera
Cons
LCD display
Could be too large for some
Just 64GB of storage on cheapest model
Replacing the much-loved iPhone SE as Apple's more affordable iPhone, the XR takes the same basic design of the X and XS (complete with Face ID and display notch) and scales it up from 5.8 to 6.1 inches.
Apple then gave the XR a range of bright colors for its plastic body, and installed the same iOS software as its other handsets, running on the same A12 Bionic processor as the iPhone XS flagship.
Apple loses points opting for an LCD display instead of the OLED technology used by more expensive models (and the $399 Google Pixel 3a), but otherwise the XR is a strong contender in the sub-$800 category.
The single rear camera has a 12-megapixel sensor and misses out on the 2x optical zoom of the iPhone XS, but otherwise holds up well against rivals at this price. There's optical image stabilization, Portrait mode for blurred-background photos, HDR, and a host of other features shared with the rest of the iPhone family.
Moto G7 - $299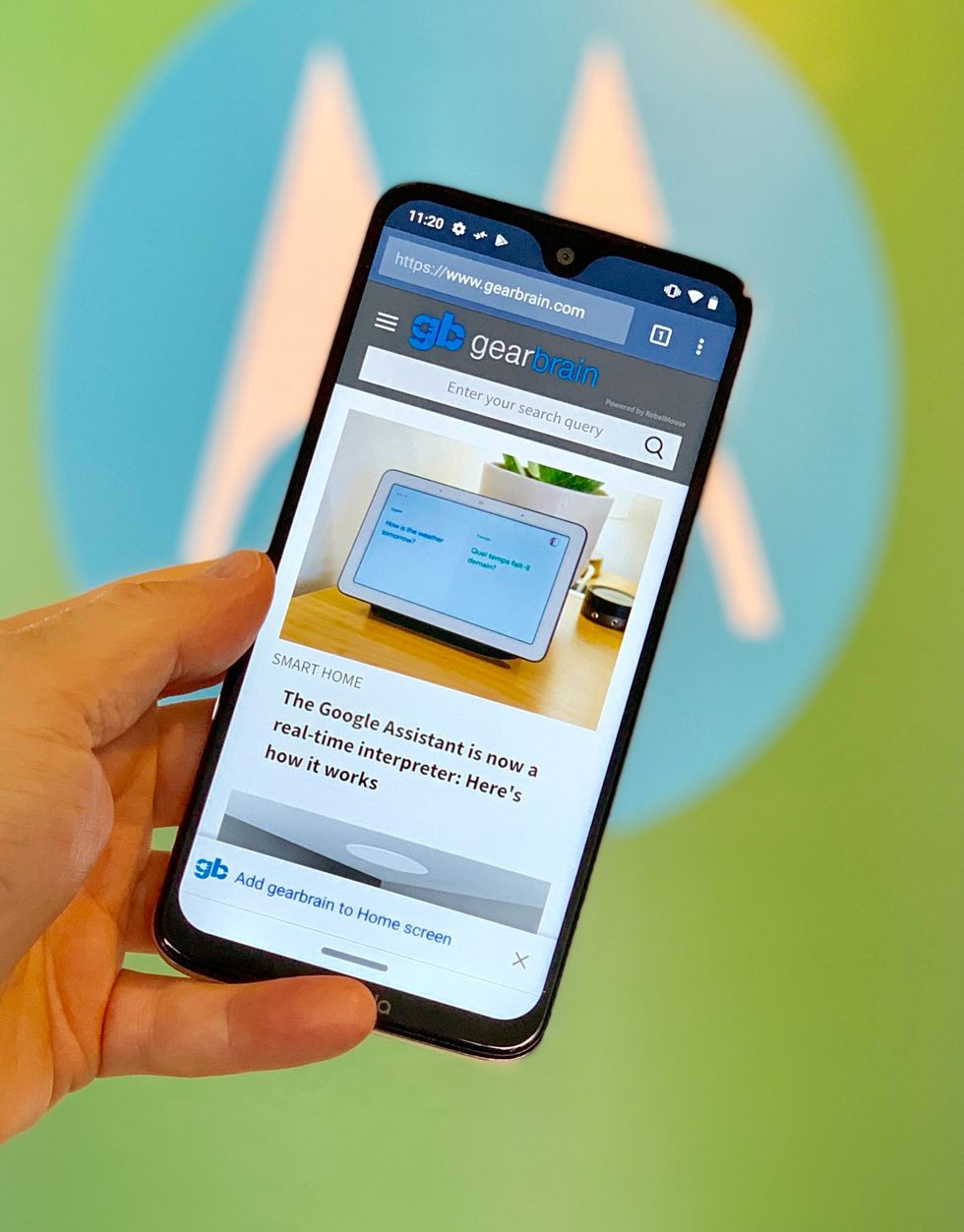 The Moto G7 is just under $300GearBrain
Pros
Android 9.0 Pie
12-megapixel rear camera with HDR
6.2-inch display
Cons
Screen is LCD not OLED
No wireless charging
Mid-range processor
Once we reach the sub-$300 sector of the market, the 'junior flagship' status begins to fade, but strong design and good value for money remains. The Moto G has always been a solid option for smartphone buyers on a budget, and the latest G7 for 2019 is no exception.
The phone has a smart design, large 6.2-inch display, a 12-megapixel dual lens rear camera, and it is running the latest version of Android, 9.0 Pie.
There's no OLED panel here (hardly a surprise at $299, if we're being honest) and wireless charging is also missing. That said, for a quarter of the price of a flagship Apple or Samsung, the Moto G7 shows what good value there is if you leave your brand snobbery at the door and search a little further down the smartphone food chain.
Like GearBrain on Facebook