Like GearBrain on Facebook
Smart luggage means more than just bags that roll through airports gliding on wheels. You can use these to charge a phone or other USB device, and also track your suitcase as it makes it way across the world. Since the ban by the Federal Aviation Authority (FAA) in 2018 requiring checked suitcases have removable lithium-ion batteries, bag makers have worked hard to comply. Once you've booked your trip — perhaps using Google Assistant to even check in for the flight — here are five options that won't cause any delays in getting to your flight, and destination, on time.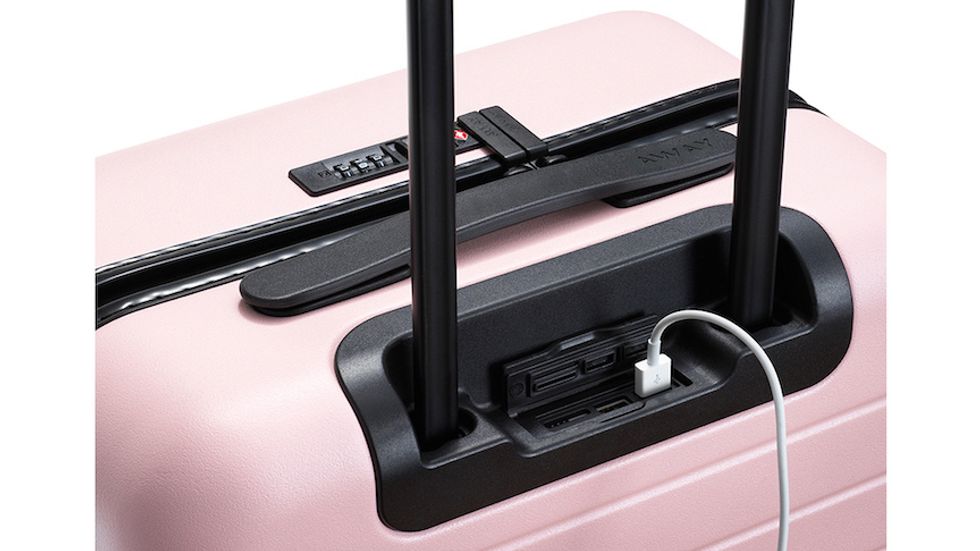 The battery in the Away Bigger can charge up to five devices, or one five timesAway
Away The Bigger Carry-On
Away's The Bigger Carry-On is a great option for those who want to be able to bring their luggage on board if they choose. If you want to check-it, the bag has an ejectable lithium-ion battery, so you can pop that out, put the charger in a carry-on, and send the bag through. Older versions of the The Bigger Carry-On needed a screwdriver to get the battery out. Now the bags come with an ejectable case, so the battery can be popped out very fast.
The battery holds a charge that can juice up to five devices — good if you're traveling with a phone and a tablet, or have friends or family who need a power boost. There are two USB ports — one is standard, one is fast charging. You'll recharge the battery via a micro-USB port in the bag.
Away bags are also known for being light-weight and durable, and this $245 suitcase features the company's standard shell, and comes in a wide variety of colors including pink, as above.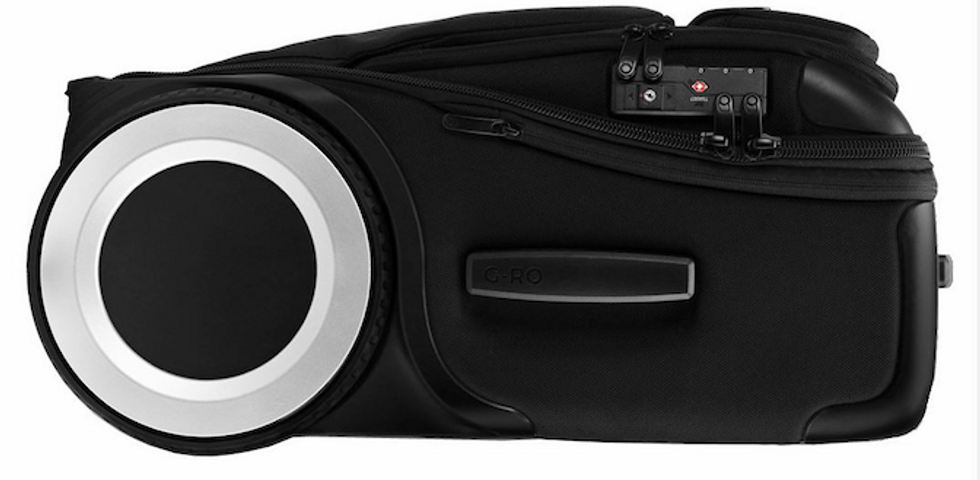 The battery on the G-Ro is simply tucked inside the suitcase and can be removed quickly G-Ro
G-Ro suitcase Carry-on Classic

Like Away, the G-Ro Carry-On Classic has a removable 10,000 mAh battery that can be taken out before you fly. The battery simply slips into a pocket of the bag, and attaches to to the suitcase through two USB charging ports. Then, devices can be charged themselves through a USB port on the top of the suitcase — which means you don't need to open the luggage to quick top off your phone. It's low-tech, but it's certainly convenient, and when your smartphone can now be used for everything from finding your hotel, to paying for dinner while traveling, you're going to want to make sure it's completely charged.
The bag, which initially launched on Kickstarter, looks like a rolling backpack, but has two large wheels on either side which come in vibrant colors like red and turquoise. The G-Ro Carry-On Classic is $445, but there are occasional specials that bring that price down, so check the site for current deals.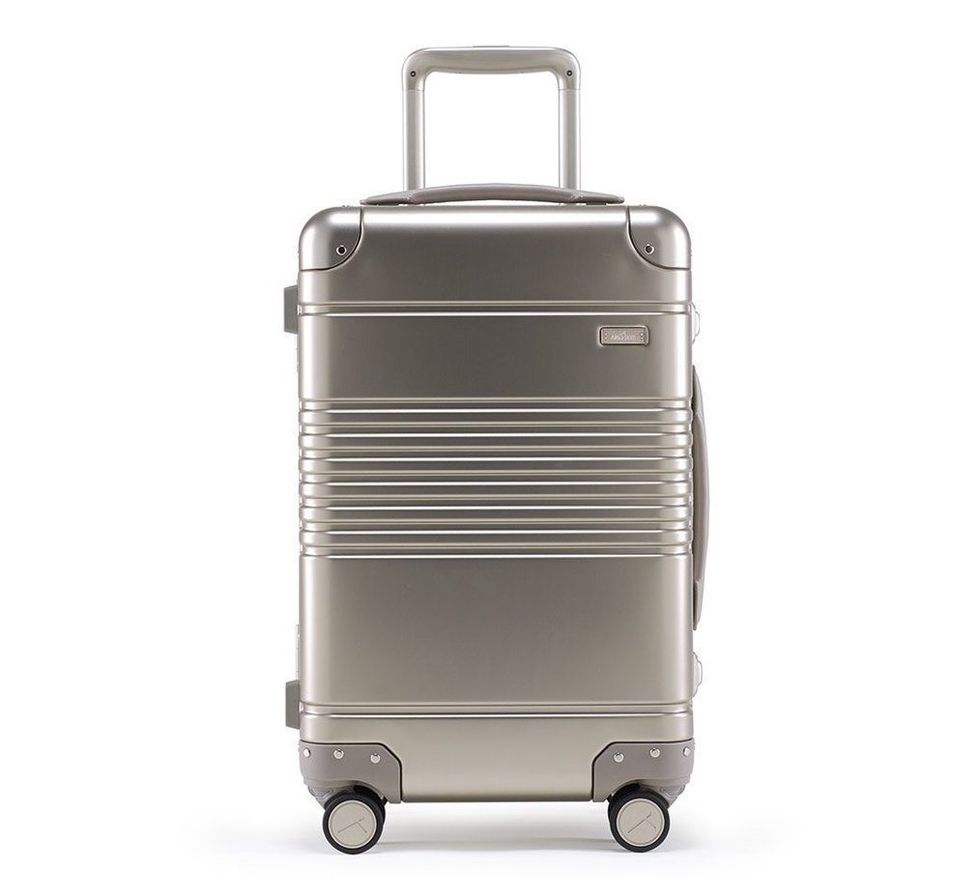 The 10,050 mAh battery can pop out before you check this bag from Arlo Skye on your flightArlo Skye
Arlo Skye Carry-On
The Arlo Skye Aluminum Carry-On is made of aluminum-alloy, so this is a hardshell bag that will protect what's inside very easily, including any extra smart gadgets you may want to bring along on your trip. The carry handles are made of hand-stitched leather, which is a nod to those who also want a luxury feel.
The battery, a 10,050 mAh, is stored inside and can be removed before you check a bag — you don't need a tool. There are two ports on the exterior to charge devices, a USB C and a USB A port, both for quick charging. You'll find them right at the top of the suitcase.
The Arlo Skye Aluminum Carry-On bag is on the pricier end of our list — $550. But the company says its bags are quieter as they roll with patented wheels — which anyone who has ever pulled a bag across cobblestones, may appreciate.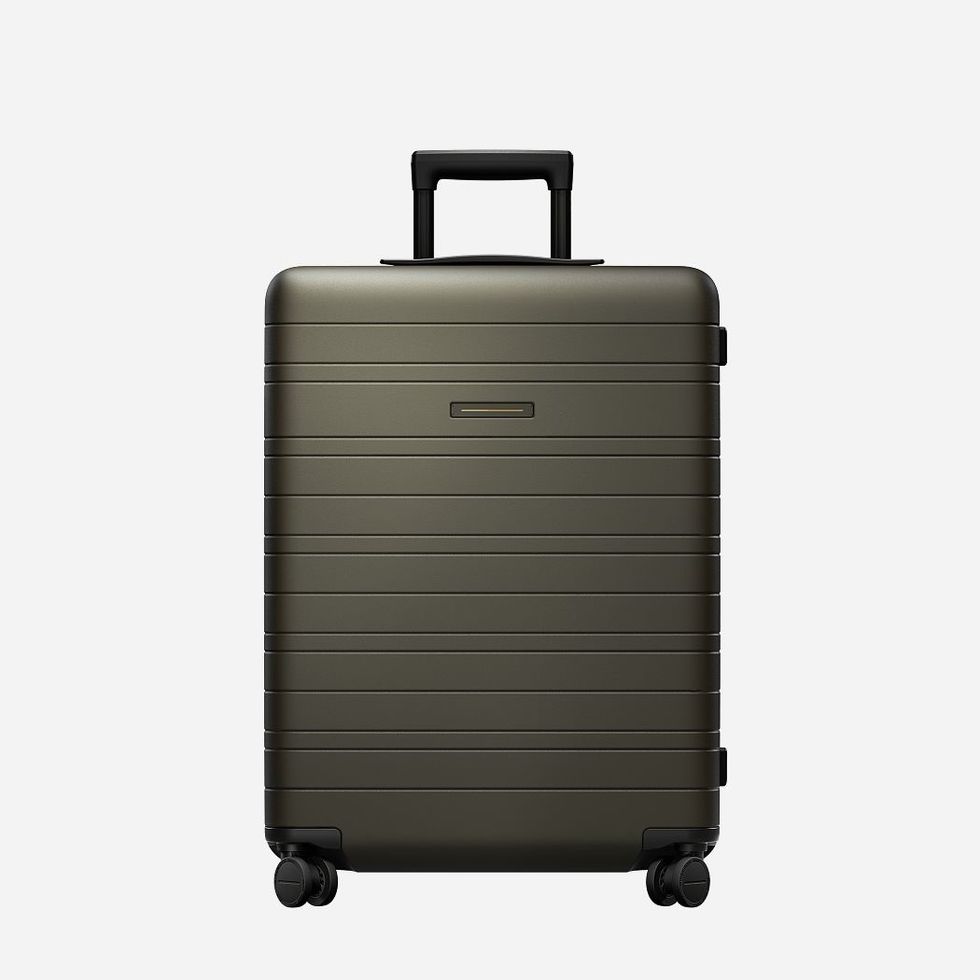 There are two USB ports on this bag from Horizn Studios, and both can be used at the same timeHorizn
Horizn Studios H6

Horizn Studios the H6, is a lightweight hard shell bag that comes with its own travel assistant. Buying the bag gets a subscription to Horizn Go for free for a year. You can use the service to book plane tickets, hotels (including late check-outs), and even get suggestions on spots for dinner.
The 10,000 mAh battery is ejected from right under the handle, and has two USB ports — both can be used at the same time — plus a micro charging port, which is where you'll charge the battery when it needs a boost.
On the company's site, the H6 retails for €400, and ships to the U.S. for an extra €50. But we also found it online with U.S. pricing, for $400 through Net-a-Porter for an extra $25 in shipping.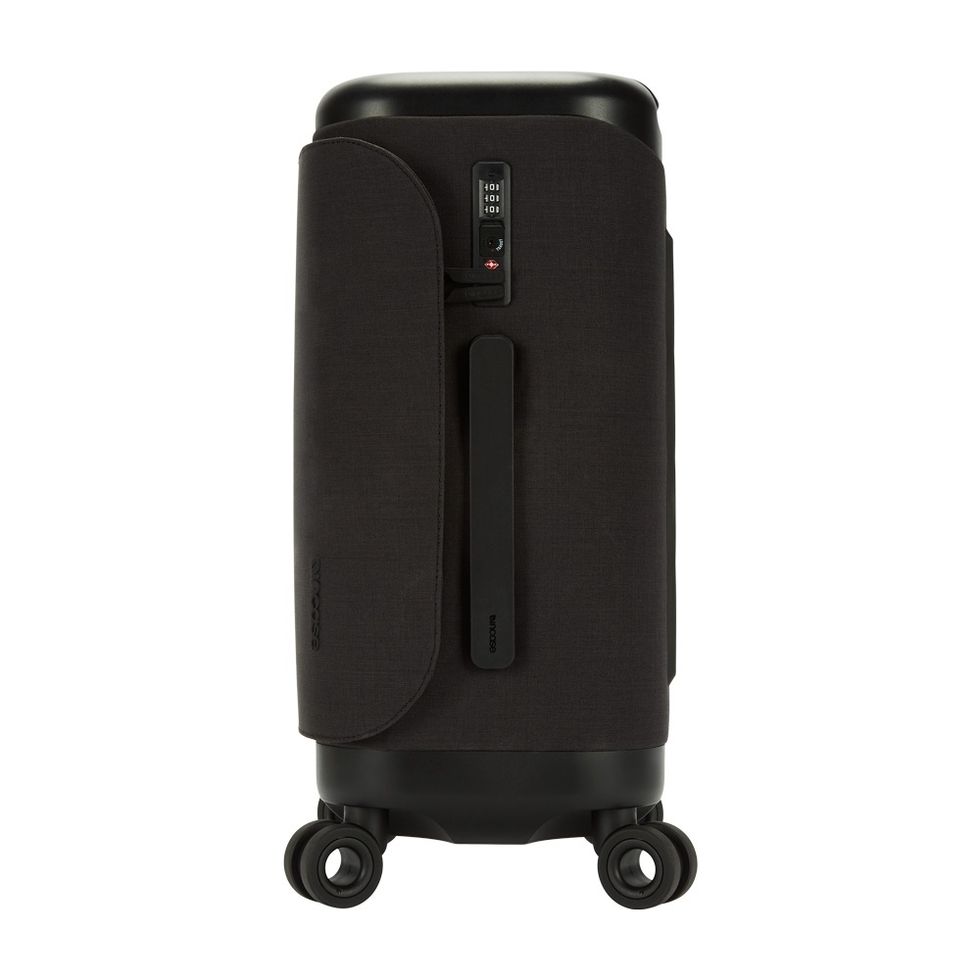 The Incase ProConnected has three ports — one USB-C and two USB-AIncase
Incase ProConnected

The ProConnected 4 Wheel Hubless Roller features a 20,100 mAh battery with three ports — one is a USB-C which can charge up a MacBook, the other are USB-A ports, all on the side of the bag. You can remove the battery without tools — it honestly just pops out from the top.
The bag can be used as a carry-on easily, but also can be checked. (Sometimes, the gate staff give you little choice.)
The ProConnected 4 Wheel Hubless Roller comes in one color, graphite, and retails for $399.95.
Like GearBrain on Facebook