Like GearBrain on Facebook
Ecovacs is one of the better names now in robot vacuums, certainly a worthwhile competitor to the iRobot line of devices. We've been testing some of them for the past year, including the Deebot Ozmo 920 and the Deebot T8 AIVI, both of which we've reviewed.
They both can handle both vacuuming and mopping, making them a hybrid device, and both, in theory, work with the two leading voice assistants, Amazon Alexa and Google Assistant. But the T8 AIVI has one extra feature that is singularly unique to the Ecovacs line — it includes a security camera inside. That feature also makes the T8 AIVI $100 more than the Ozmo 920. Is it worth spending that much for the robot vacuum to get the security feature? Here's our take after reviewing them both.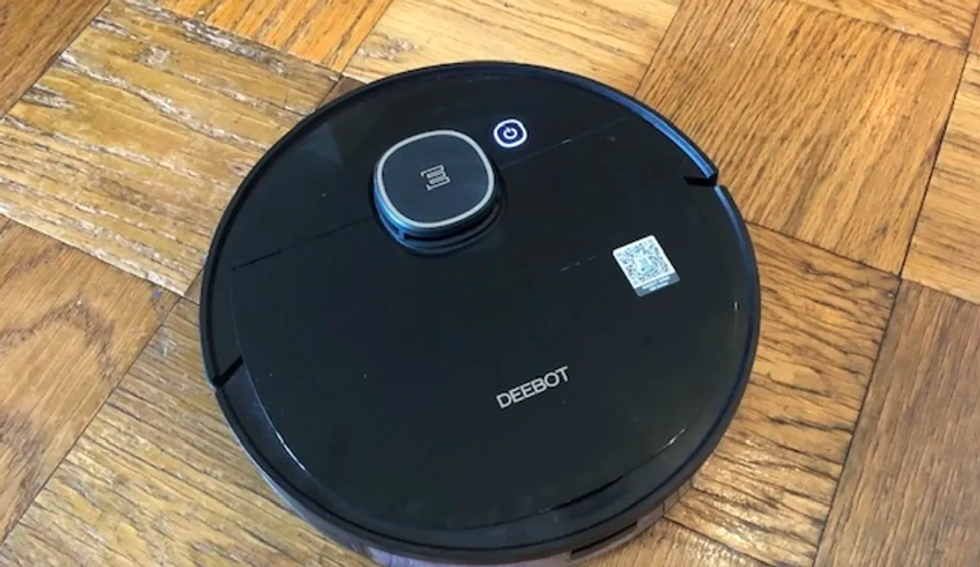 The Deebot Ozmo 920 works as both a mop and vacuumGearBrain
Deebot Ozmo 920

At $699.99, the Deebot Ozmo 920 will definitely save you $100. Like the T8 AIVI, you can also use this robot vacuum as a mop, and it also works with Amazon Alexa and Google Assistant, so you can get this vacuum up and running just by asking one of the voice assistants.
In terms of battery life, we found it worked very well for two hours before needing a charge. That allowed the Ozmo 920 to make its way through about four rooms, or about 1000 square feet.
In terms of design, you empty the bin from the top. So you don't need to turn the vacuum over. Considering how much we need to empty this (we have a big shedding dog) that's a nice option.
We did find in our review that the Ozmo 920 didn't always grab all the dog hair off the ground. When it rolled over it directly, it was fine. But side hits wasn't great. On the highest setting it worked much better. But again, I would walk through the place after it vacuumed and find small piles in places.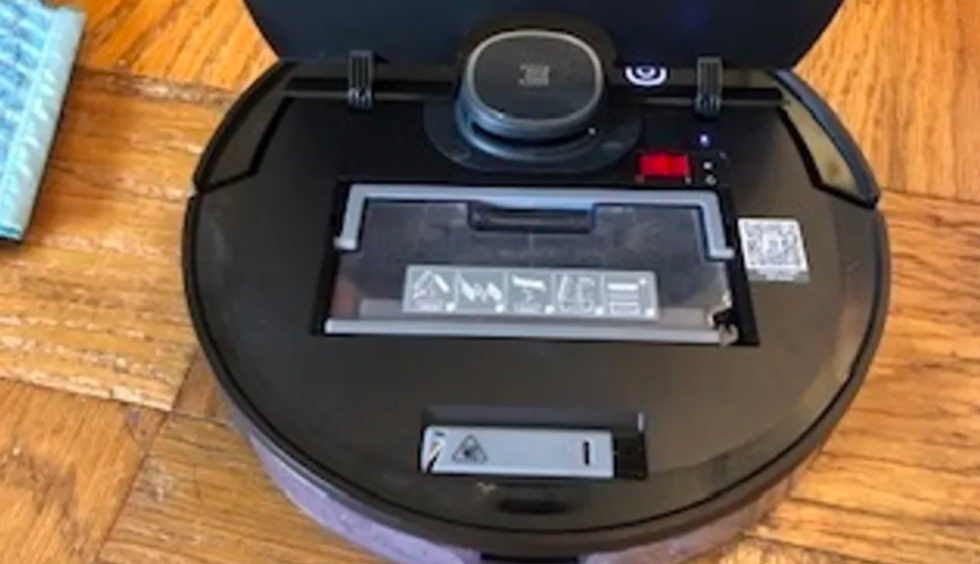 You empty the bin on the Deebot Ozmo 920 from the topGearBrain
The Osmo 920 also had some issues getting over high shag rugs, like the one we have in our living room, unless it was on the highest setting. The reason to note this is the higher setting is going to be louder — so this won't be something you'll want to do while watching a movie at home, for example.

Like the T8 AIVI, this robot can also mop and there is a cleaning plate at the bottom that you need to attach in order to use this function. The water tank also holds about 240 ml of water, also the same as the T8 AIVI. We did find, though, in our testing that the mop function was okay, not great. The pad came back multiple times barely dirty — and this is not an indication that I am great about cleaning my floors. I live in New York City, again with a big dog I walk a lot. My floors are not clean.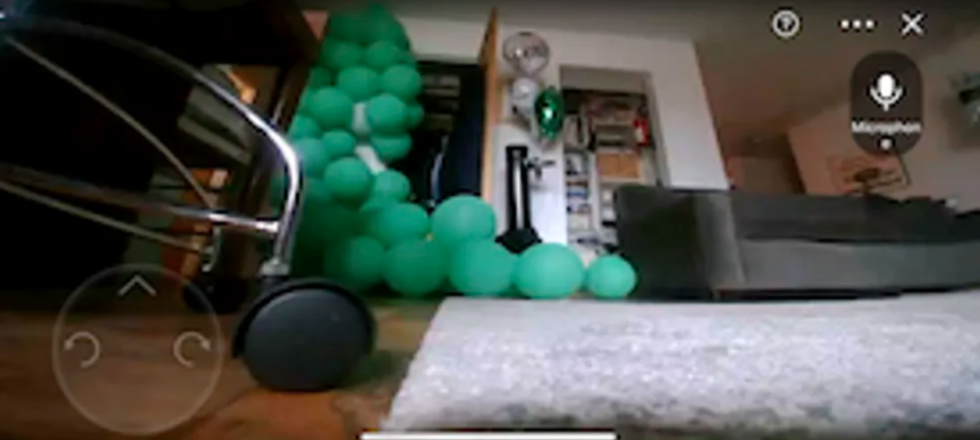 The Deebot T8 AIVI has one major added feature: a security cameraGearBrain
Deebot T8 AIVI

At $799.99, the Deebot T8 AIVI is one of the newest from Ecovacs. Like the Ozmo 920, it works as both a mop and vacuum, and the mop worked fine. Like most hybrid robot vacuums and mops, these devices typically work better at vacuuming. The T8 AIVI picked up small amounts of dirt and dust, but not a lot. And so between the two we think they're fairly equal in their mopping ability.
The key difference between the two is a security camera embedded in the front of the vacuum. Given that it's round, there really isn't a front of back — but the robot does move forward, and the camera is placed in that front area. The camera is significant. It has a very wide field of view, and although it's placed low to the ground, this wide view gives a pretty big picture of a room, ceiling to floor.
You can use the camera to pull up live video footage of your space, and speak through it from the app through a microphone on the robot. But it won't support two-way audio. Having that security feature could be a nice add for anyone who has a pet at home and wants to keep on them. Because it's on the robot, this is a security camera you can move from room to room — that's a solid option as well.
We did, however, find that the T8 AIVI would not link to Amazon Alexa through the app, although we could get the robot to link up with Google Assistant, with some difficulty. That's worth noting if your home is set up for Amazon Alexa and Google Assistant.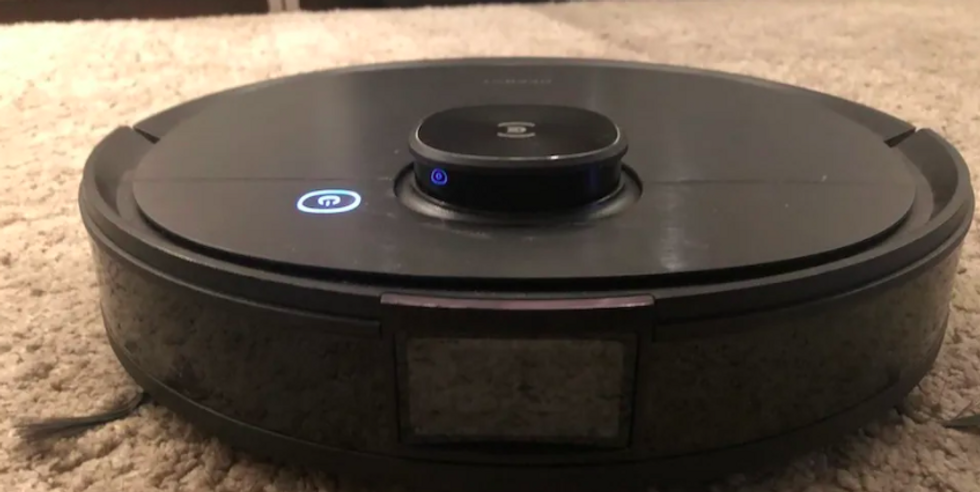 The security camera on the Deebot T8 AIVI is in the front of the robotGearBrain
Which is the better robot vacuum?

As we mentioned in our descriptions of both, we think they're fairly equal on a lot of fronts, particularly their mopping ability.
For those building out a smart home, the T8 AIVI does have some issues connecting to both Amazon Alexa and Google Assistant. That's crucial to note. Ecovacs does say the vacuum can work with both in voice assistants. It may be true that in our tests, we just could not make that feature work.
The security camera is also significant, and if you're considering adding an indoor security camera, the addition of one on a robot, which can move around, could be attractive. Especially since you'd be getting this feature by spending just $100 more on the T8 AIVI vs the Deebot Ozmo 920.
In the end, it's probably what is more needed in your space: a robot vacuum that can you know can work with one of the two major smart assistants, or one that adds a free security feature inside. That's a personal choice you'll need to make yourself.
Ecovacs Deebot Ozmo T8 AIVI Robot Vacuum Cleaner & Mop with Smart Objection Recognition, Advanced Laser Mapping, Custom Clean Programming Options, High Efficiency Filter, 3+ Hours of Runtime
From Your Site Articles
Related Articles Around the Web
Like GearBrain on Facebook