Smart home security systems come in many different configurations, such as DIY systems which have motion sensors, alarms and self-monitoring. Other setups have sensors, alarms and cameras which you install yourself as well, but give you the option to have everything professionally monitored. And there are completely professional systems where everything — from installation to monitoring — is done for you. Typically most smart home security systems use sensors to alert you if something has gone wrong. But Deep Sentinel adds something unique — real people. We had a chance to test this system, which combines human monitoring with smart home security system.
What is Deep Sentinel

Deep Sentinel is a security system that has various offerings. You can buy a starter kit ranging from one camera for your front door or a six-camera kit. You can also build your own system with anywhere from one to six cameras. Each system is designed to help you monitor your home 24/7, but with the assistance of a security expert. We reviewed Deep Sentinel's Starter 3-Cam Kit, testing it in a real home, not a lab. Inside are three wireless cameras, a smart hub with an AI processor, and four rechargeable batteries (one is for backup) which can last up to two to three months per charge, depending on your activity. You also get three simple single screw mounts for the cameras, plus a yard sign and a self-install kit.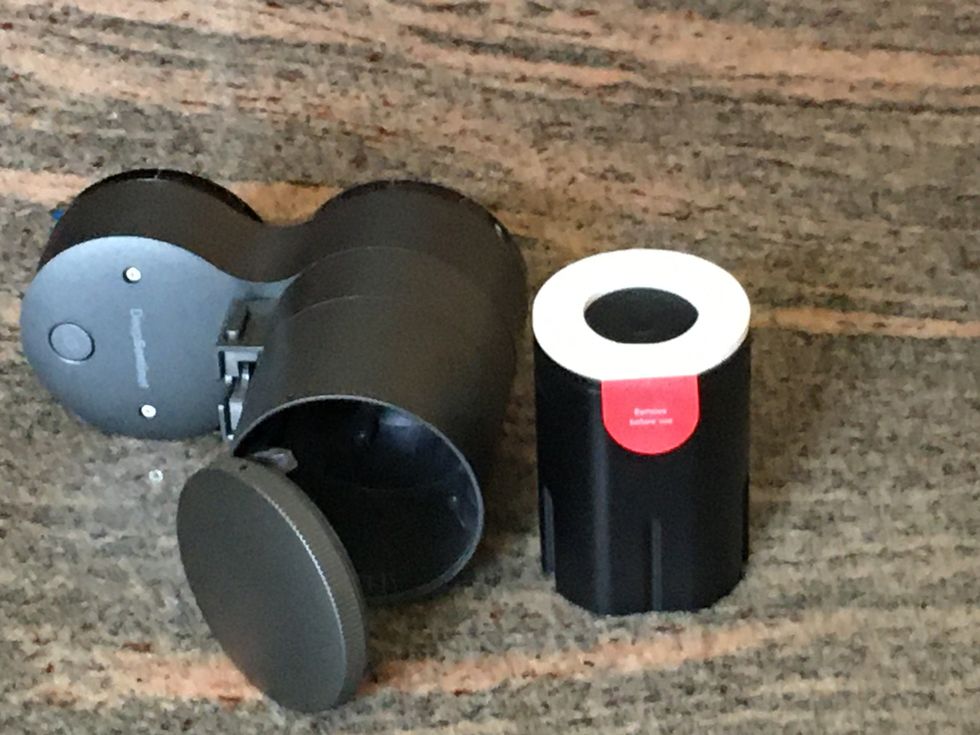 Deep Sentinel Camera and Rechargeable BatteryGearBrain
The security cameras are well-built, sturdy, HD, and support two-way communication. They also have a 130 degree field of view (FOV), and include night vision and have a weatherproof rating of IP65. Each camera has a speaker, a built-in siren, two-way communication, a 100 foot wireless range, and come with a very powerful rechargeable 9600 mAh battery which should last up to three months.
The cameras connect to the brains of the system, an AI hub, which provides local image processing, instant streaming to live guards, an integrated battery charger (for the backup battery) and artificial intelligence (AI) that can analyze more than 50 images per second, and is always learning. The hub, which connects wirelessly, also has a 4GB of dedicated RAM and 64GB of ultra-fast flash memory storage.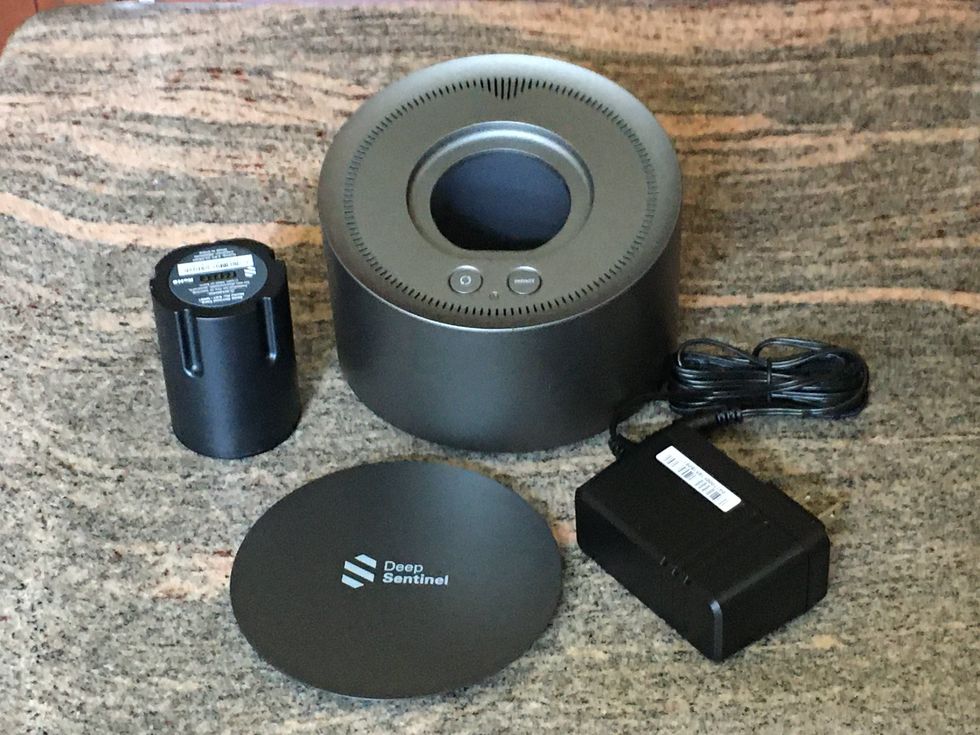 Deep Sentinel AI smart hub comes with extra rechargeable batteryGearBrain
Deep Sentinel vs. other smart home security systems
What sets Deep Sentinel apart from other smart home security systems is its human touch. We have not seen, nor tested ,any smart home security systems that uses real people to ward off potential burglars or unwanted guests. Deep Sentinel is the first — but it comes at a cost. Every Deep Sentinel system requires a LiveSentinel Subscription service, which has monthly fees ranging from $60 to $160. You can either pay upfront, or buy a one-year service contract. Deep Sentinel subscriptions comes with the first 30 days free, plus a 30-day no-risk money-back guarantee.
How does a human help to guard the Deep Sentinel system?

Human monitoring is activated when cameras detect motion. First the system streams within seconds to a local AI to detect if the motion is a potential threat or not. Live guards are then notified when the camera detects movement, allowing them to instantly see any individuals who are entering or exiting your home. If the guards determine this is an unwanted guest, or a potential risk, they can engage with the potential suspect using the camera's speakers within seconds, or they can setoff the siren in the camera. If they determine this isn't an issue, the videos are then stored in the app and won't trigger any false alert notifications which is nice.
Every Deep Sentinel camera comes with a mount and hardware so you can install them where you get a good view of your home's entryway. But before securing the camera, make sure you check the internet connection. You need a good wireless internet connection to connect your cameras to the local AI hub. If you don't have a good wireless connection at that location, Deep Sentinel does offer a Wi-Fi range extender for only $30 to help secure a connection.
How to setup Deep Sentinel Cameras
The first step in setting up your Deep Sentinel Camera is to pair it with the AI hub inside your home. Once paired, you can take the camera outside to the location you plan to install it.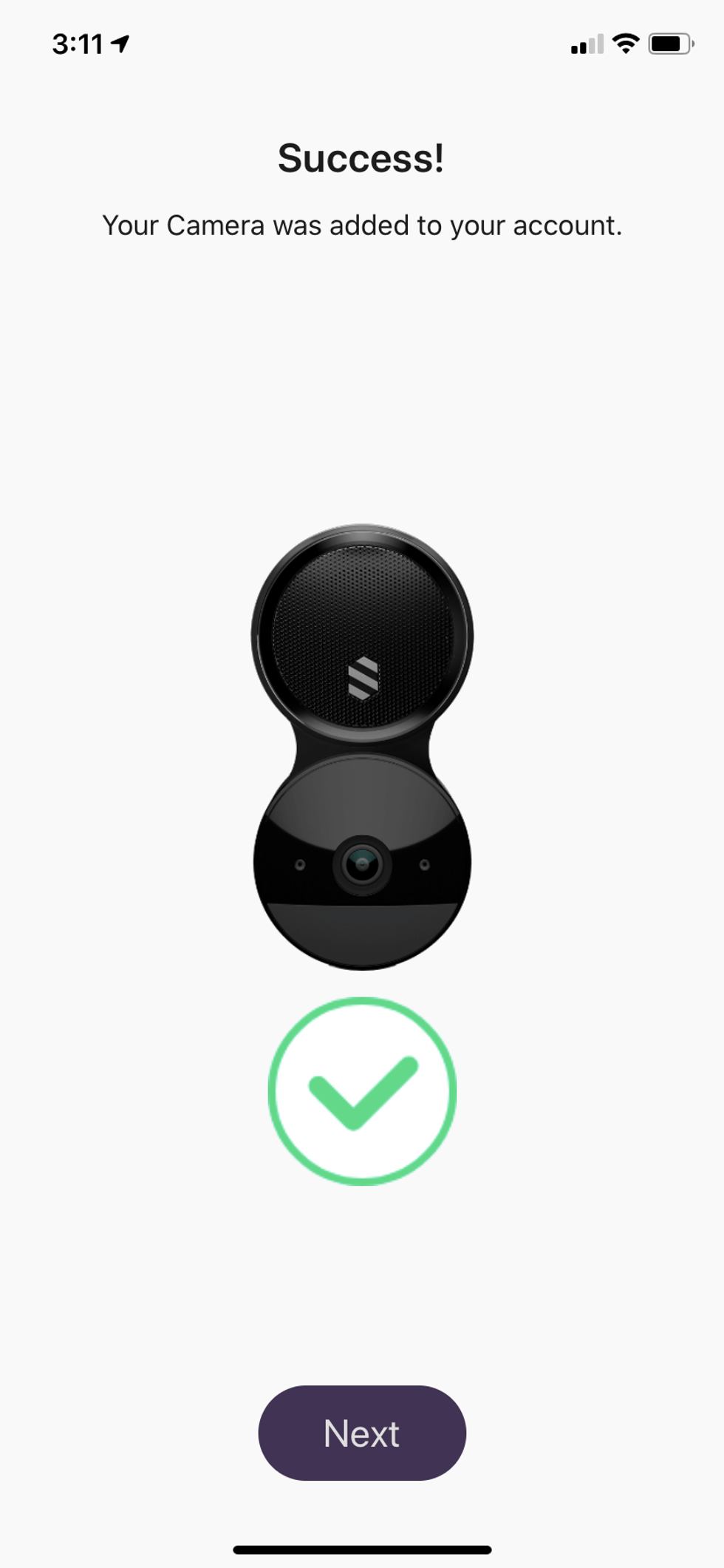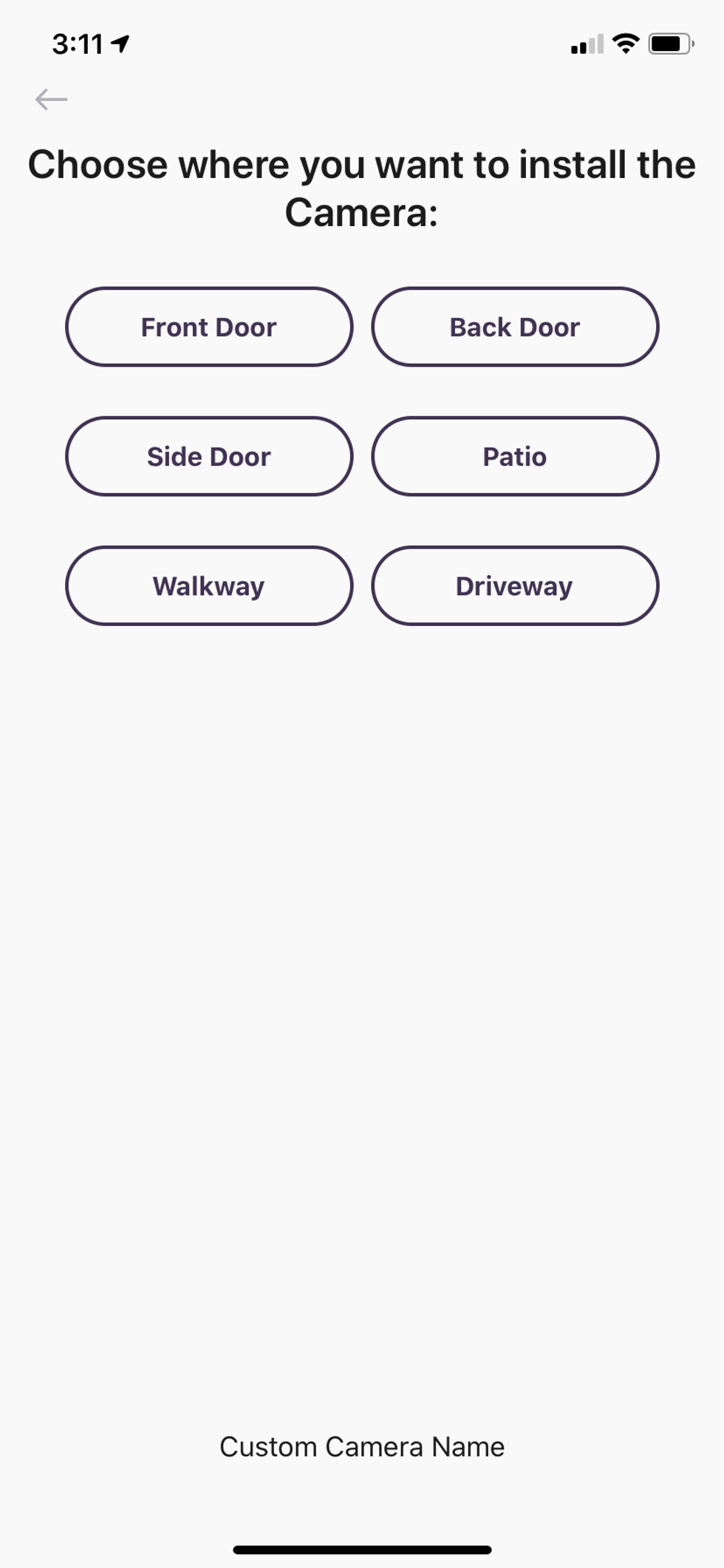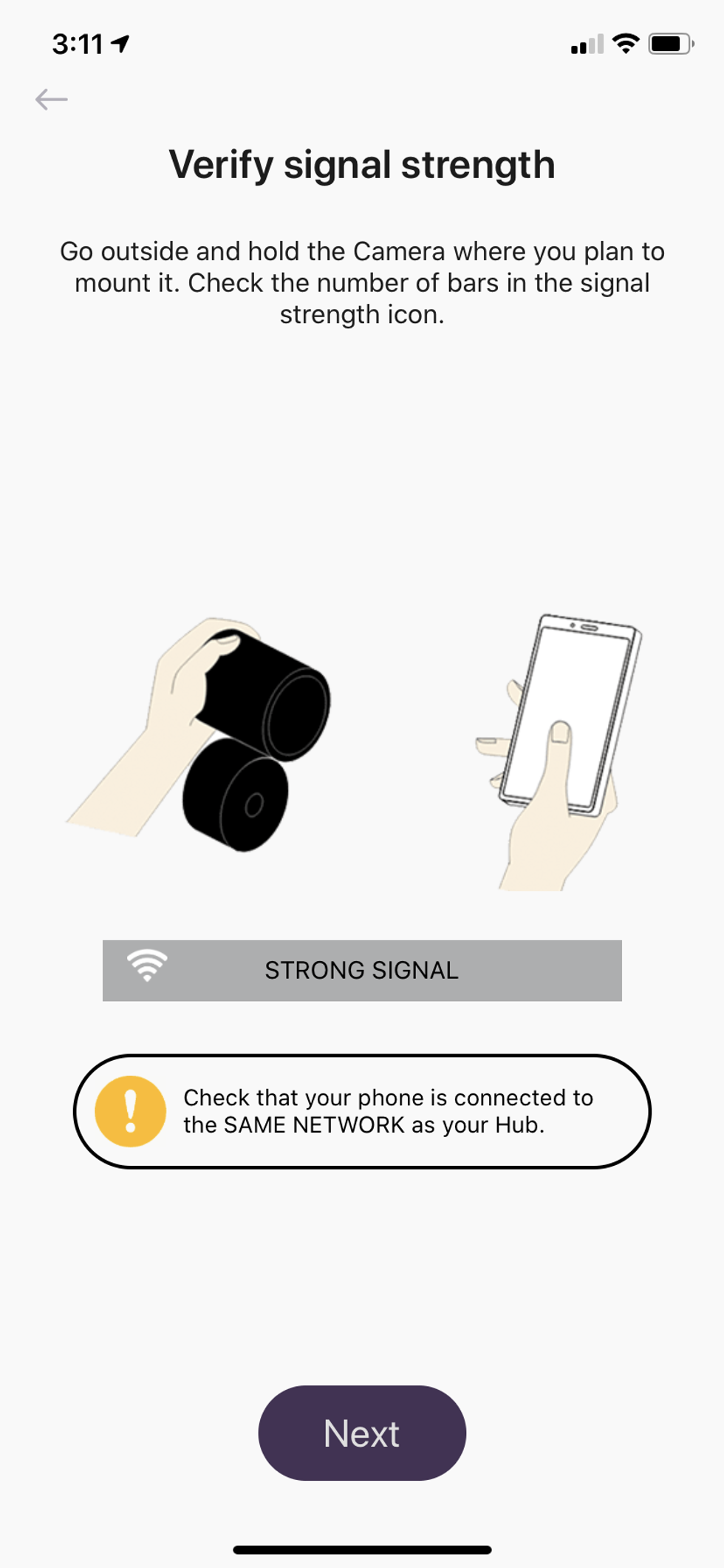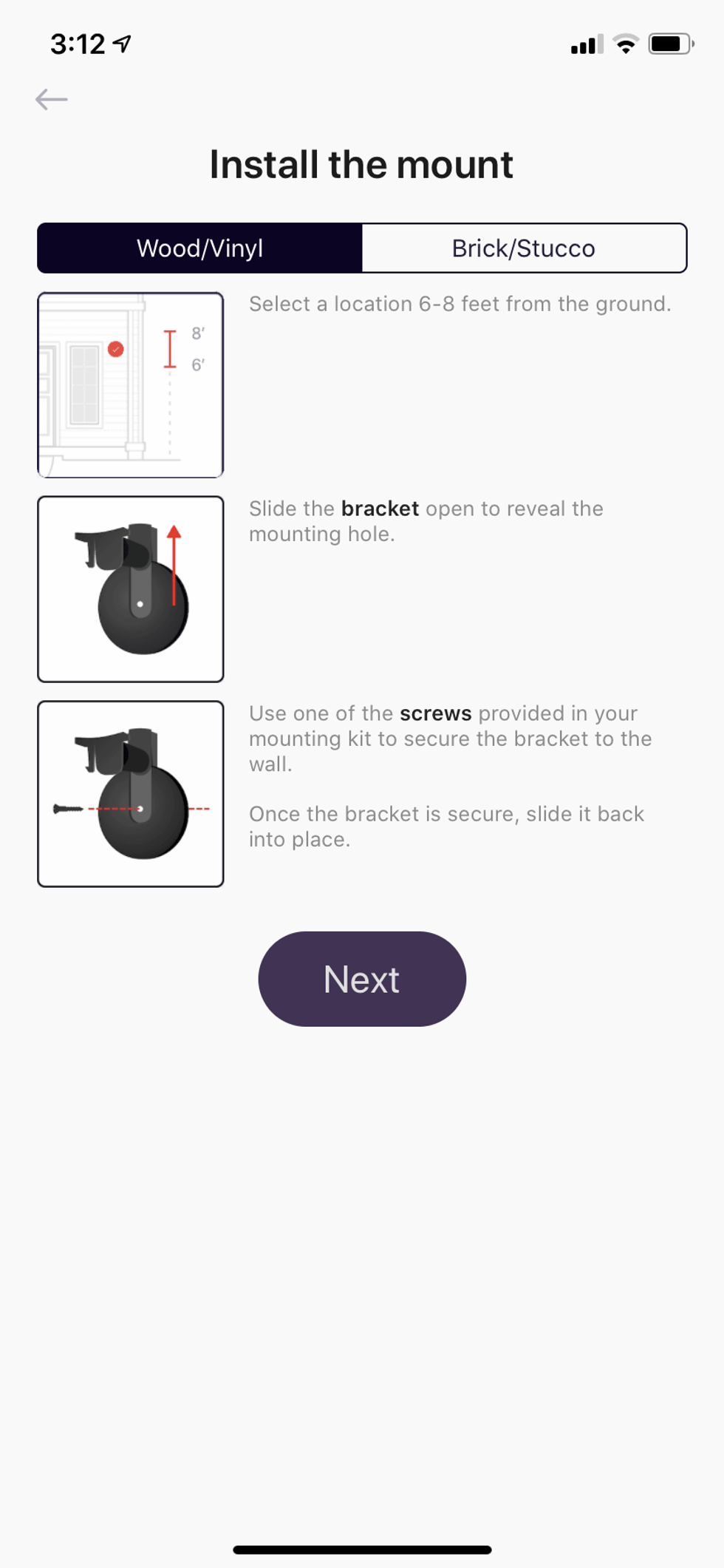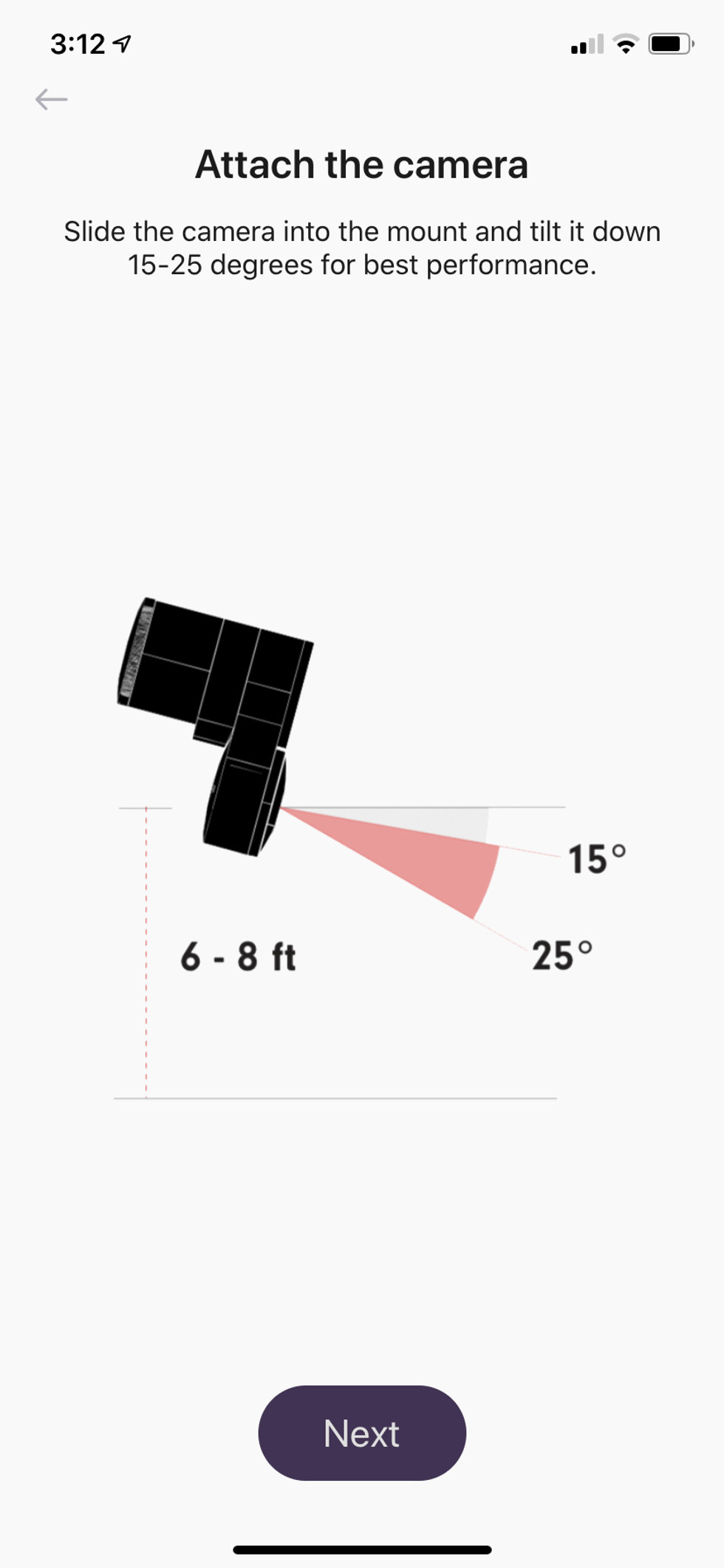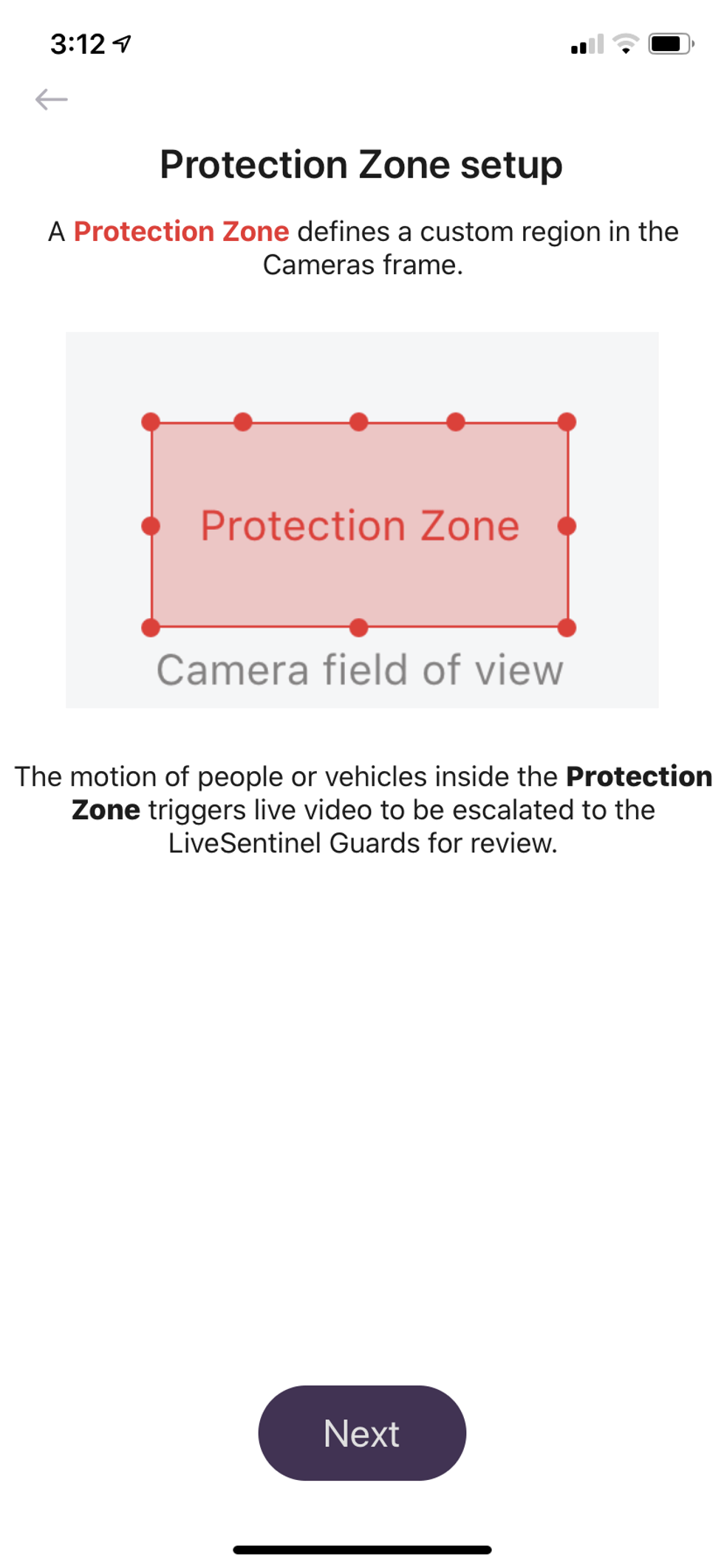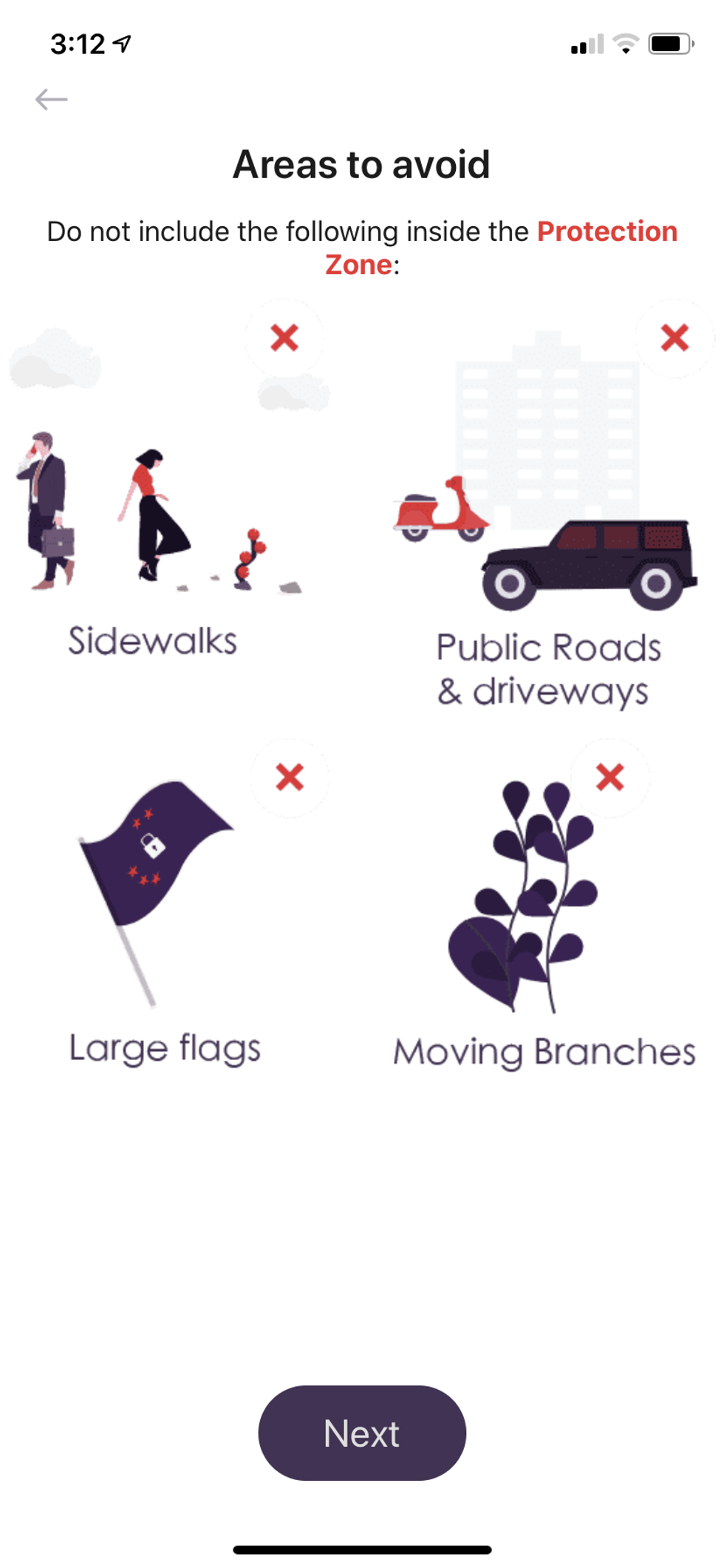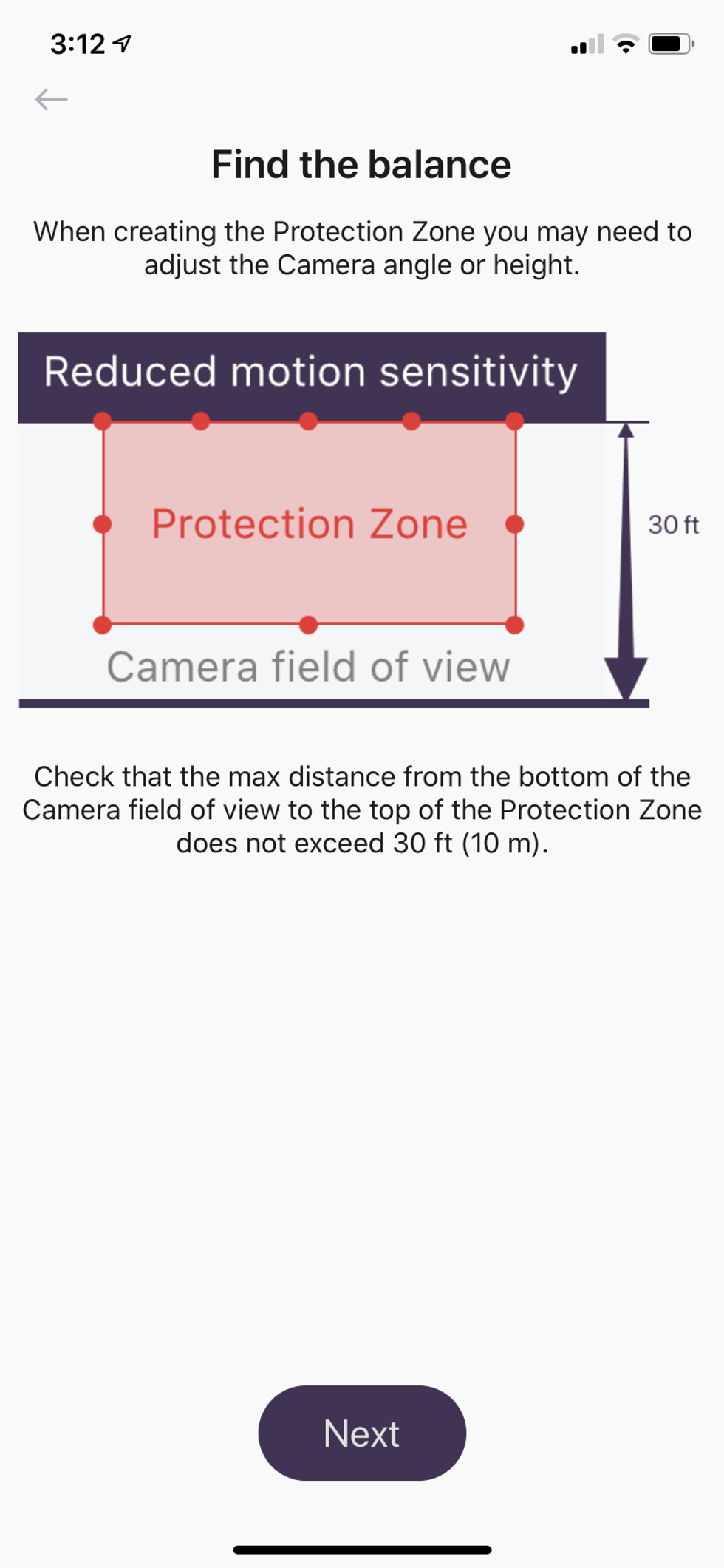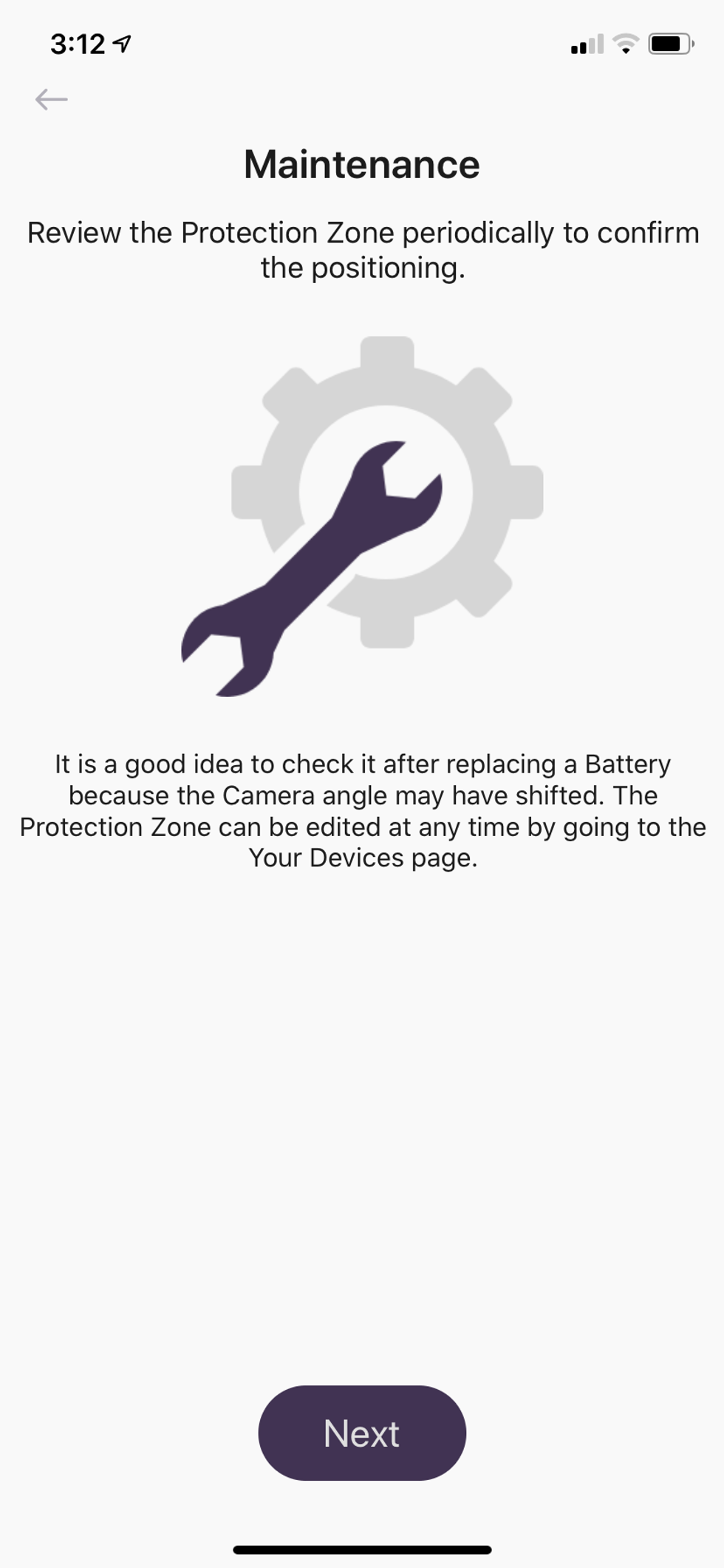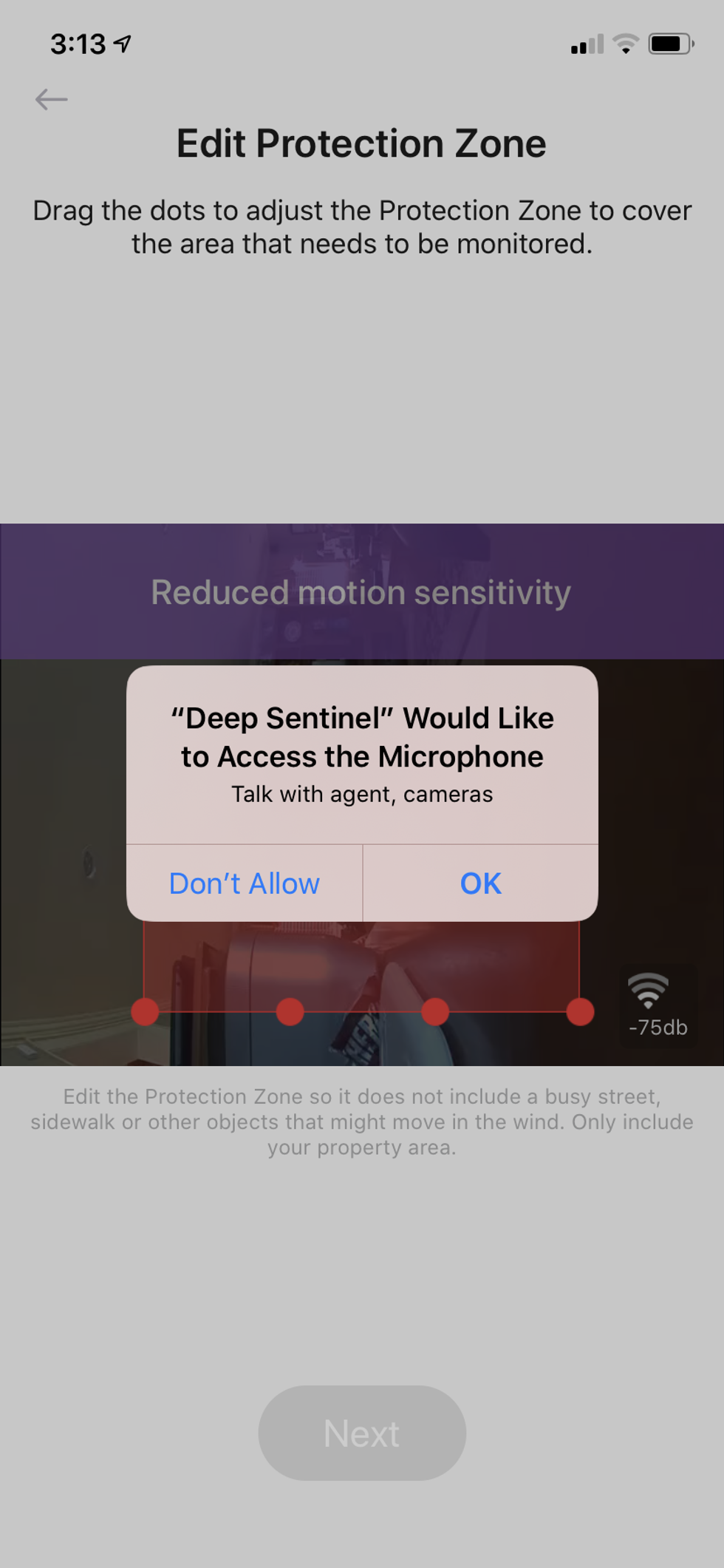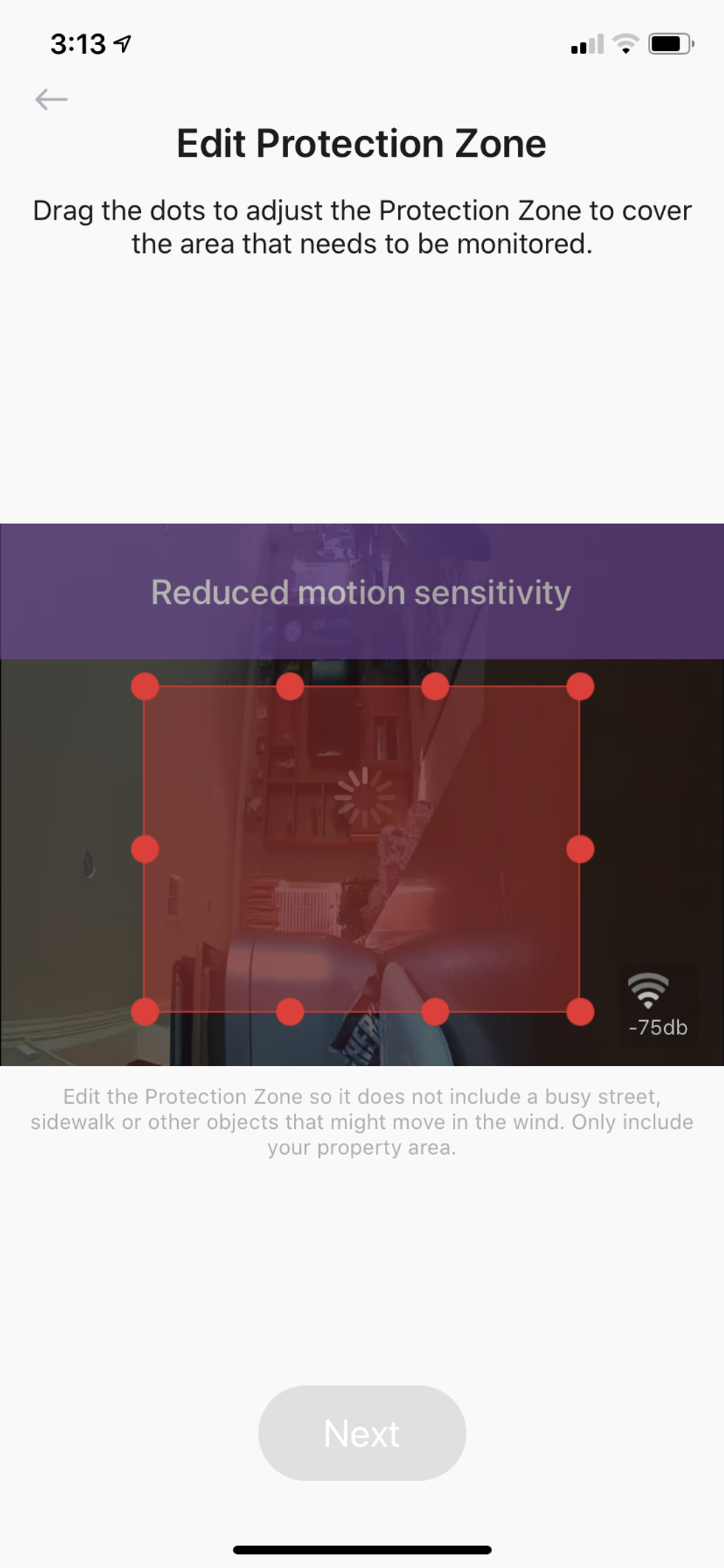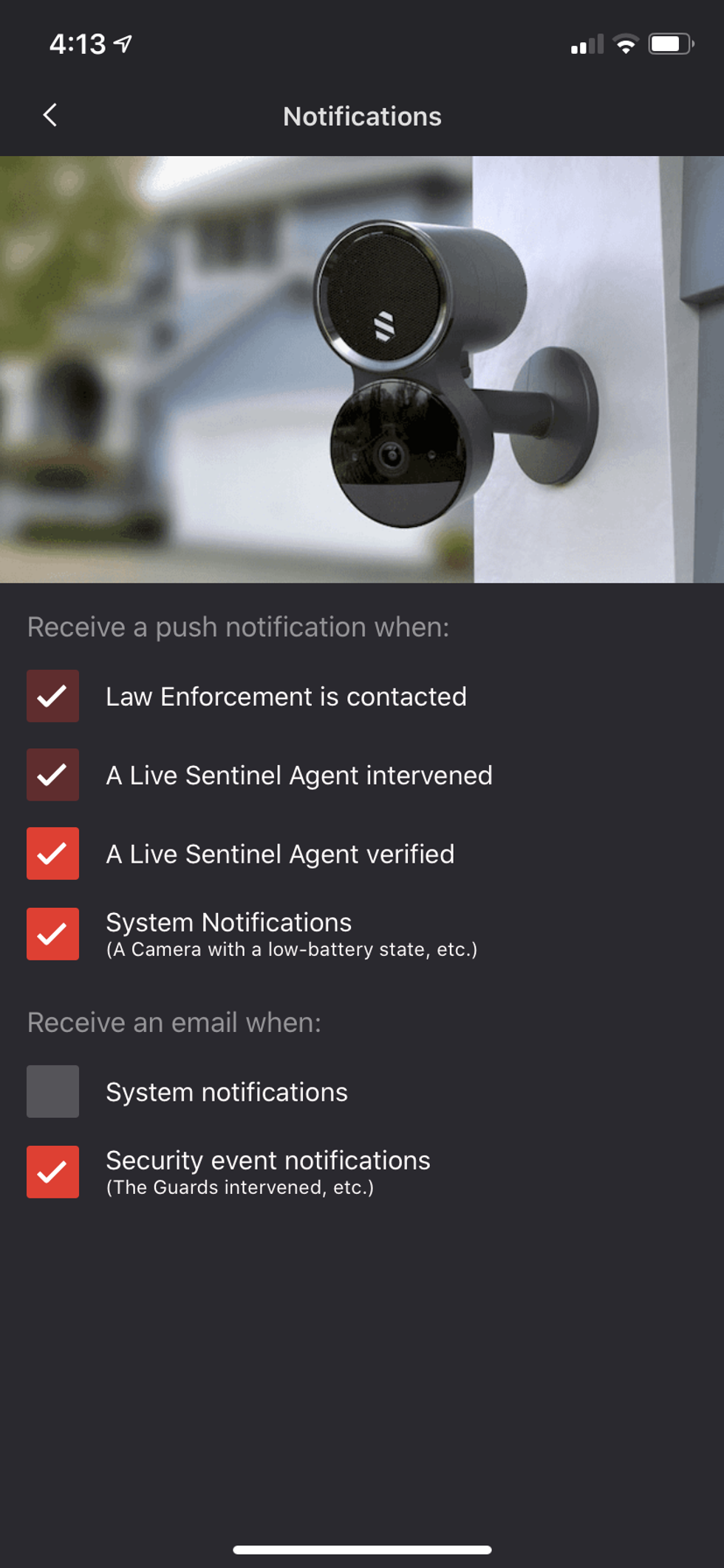 How to setup Deep Sentinel
Setup is very simple, and should take about 30 minutes, depending on where you want to place the cameras in your home. In your box, there is a quick start guide that will assist you in setting up each camera and the hub. We recommend you follow these instructions. The only tools you will need are a drill and ladder, along with your smartphone.
One tip: Make sure you pair the cameras before installing them outside. To pair the cameras, you need to insert the batteries, then standing next to your AI hub, follow the prompts in the mobile app. Once paired, the camera can be moved to where you plan to mount it so you can check the Deep Sentinel app for the wireless signal strength.
Next, download the Deep Sentinel mobile app, which is available for both iOS and Android devices. You can actually check the download speed test there, and if you see a number of bars, the signal is good. This is the most critical test you need to make during the setup process, in my opinion. If you don't have a good wireless signal, the camera will not work at the optimum level, which is important for any security device.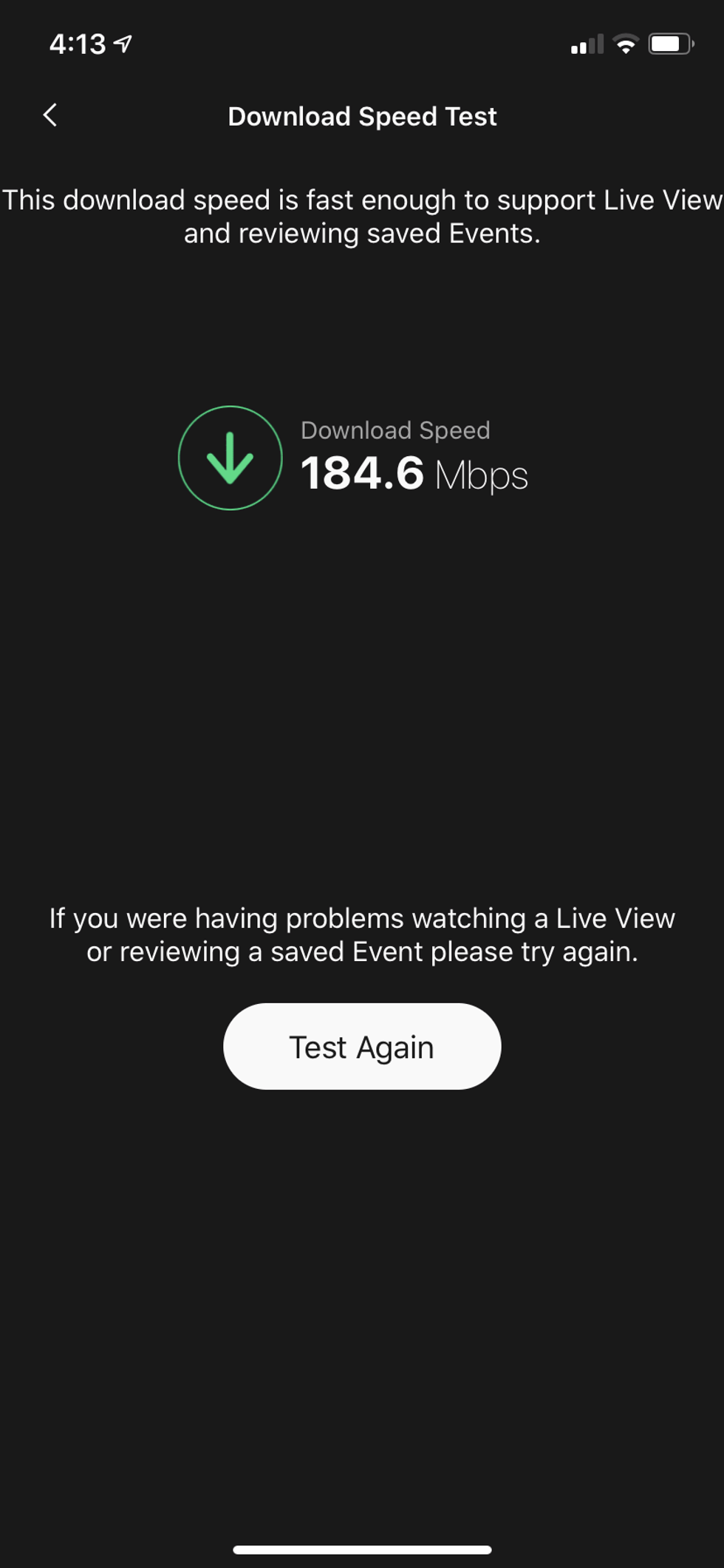 You can test the download speed for videos to your AI hub using the Deep Sentinel app GearBrain
The last installation tip is to make sure your cameras are viewing the right area where you want to monitor. You can use the app to view what the actual guards will see when they access your cameras. Make sure you have a clear view, and there aren't any objects blocking or obstructing your view.

Now that your cameras are installed, and you have the optimal viewing angles, you'll want to setup motion sensitivity for each camera. In the app, Deep Sentinel lets you create protection zones, which affects motion detection. We've seen this in other security cameras and video doorbells like Ring and Swann and Toucan. Using your finger, you can drag and drop the areas in view where you want to control the motion detection. However, what makes this feature different from others is it alerts a real person who will view the video feed to determine what has entered the zone, and if it is a threat. With other cameras and doorbells, if motion is detected you just get an alert, and you have to determine if it's a threat or not.
Finally, you can set up a "Hello" test with the guards, allowing them to engage with you. Just walk in front of the camera, and when you see the red ring spinning, put both of your hands up and bring your palms together. This is considered low priority for the guards, but if you give them a few seconds, one of the guards will simply come on and confirm the "Hello" test. We did the test and felt strange, at first, speaking with someone through a camera. However, it assured us the setup was done right and our home was now protected by an actual, human guard.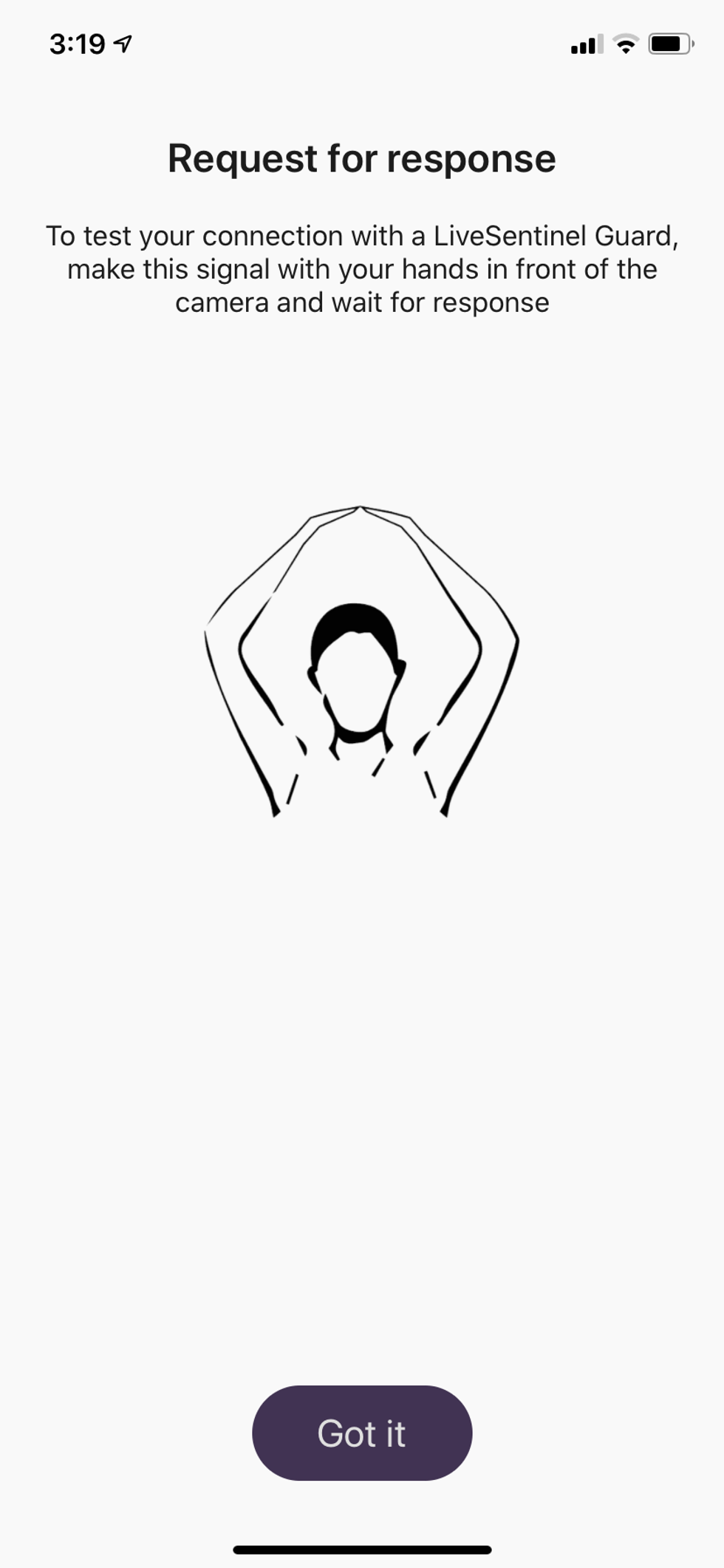 Deep Sentinel app will show you how to communicate with the guards iin real time to make sure the system is working properly.GearBrain
Features

Besides the protection zones, Deep Sentinel offers a privacy mode, which you'll activate when you don't want guards monitoring your home. When you activate this feature in the app, it will deactivate your system for a preset period, one which you select. It's rather easy to use, and also nice to have, especially if you plan to sit on your front porch or having a party.
Finally, note that guards only see what's going on when there is an alert triggered. The rest of the time, they view a blank screen, protecting your privacy. Additionally, guards don't even know your address, until they have to call the authorities.
Smart home integrations
With many smart home security systems, you can typically assume you'll be able to integrate it with some smart devices, like smart locks, lights and smart speaker assistants, such as Google Assistant and Amazon Alexa. But Deep Sentinel does not have any smart home integrations at this time. We asked them about future integrations and they informed us that new releases will be coming in the fourth quarter of this year. We will be sure to let you know when these are announced.
Cost
The cost of the Deep Sentinel Starter 3-Cam Kit we tested is $699, and the LiveSentinel subscription is an additional $100 per month. The company also offers a Front Door 1-Cam Kit for $399, and a 6-Camera Kit for $1,149. All include an AI hub, rechargeable batteries, plus mounting screws, mounts, power cord and a sign. If you want, you can build your own system too, with accessories including a Wi-Fi Range Extender ($30), an extra high-capacity battery ($49), a solar charger, a USB + extreme temperature battery kit ($88), an extra standard battery ($29) and an additional camera at a cost of $150 each. All devices are available on the company's website and the 3-Cam Kit can be purchased on Amazon.
A one-year service contract is required for all kits, and buyers get the first 30 days free, unless you pay upfront for the monthly service, then you get two months free. LiveSentinel subscriptions are based on the kit you purchase. For example, for the Front Door 1-Cam Kit, the subscription is $60 per month and a 6 Camera Kit has a $160 per month subscription plan. If you decide to build your own, you can get the Flexible LiveSentinel subscription which adjusts the monthly fee based on the number of cameras you have.
Summary

Deep Sentinel home security systems are unique. They are the first we've seen that use real people to determine if alerts are real or not. And if they are real, these always available human guards help deter the intruder before something happens. Another nice feature is the privacy mode that allows users to control when the guards monitor their home — and for how long, and you can also customize the zones to monitor and trigger an alert for the guards.
The company's AI hub is also very powerful, which monitors all videos and constantly learns to help determine what is a real threat and what isn't. This helps guards determine what is a person and what's a car, for example. And it can then learn the motion of a tree limb in the protection zone view is not a threat, helping to cut down on the false alerts you normally see with cameras that have sensitive motion detection.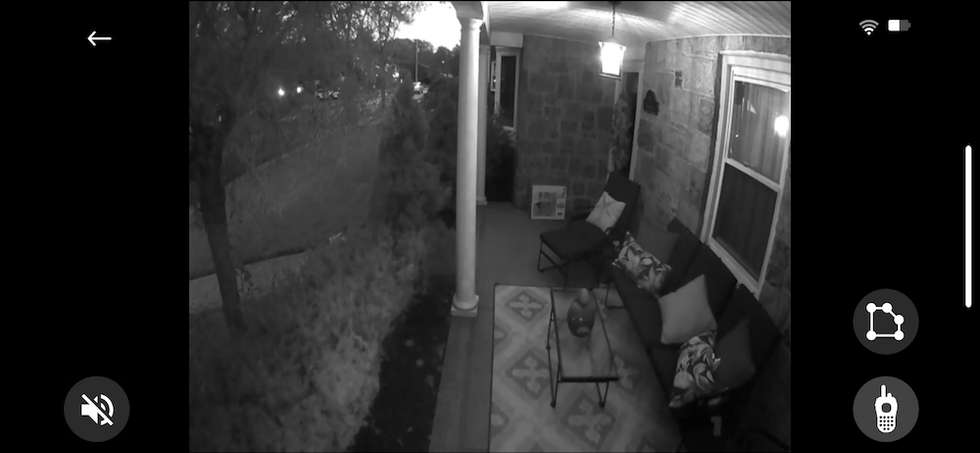 Clear Night Vision with Deep Sentinel CamerasGearBrain
Nonetheless, there are flaws with Deep Sentinel systems. For instance, the smart AI hub can only handle six cameras. If you have a big house and need more than six cameras, you will have to buy an additional hub which can be expensive.

Also, if you are looking for a complete smart home security system, Deep Sentinel is not there yet. Smart home security systems typically today integrate with smart devices, adding another layer of security and connectivity to your home. For instance, if you have a Ring doorbell and want to let the person who you are talking with inside, you can easily unlock your door from the screen in the Ring app. You can't do that with Deep Sentinel system, as it doesn't integrate with any other smart device at this time. If you have smart locks, for example, you can unlock them but you will have to leave the Deep Sentinel app — which is not very convenient. The company is working on these integrations, so we look forward to seeing them in the near future.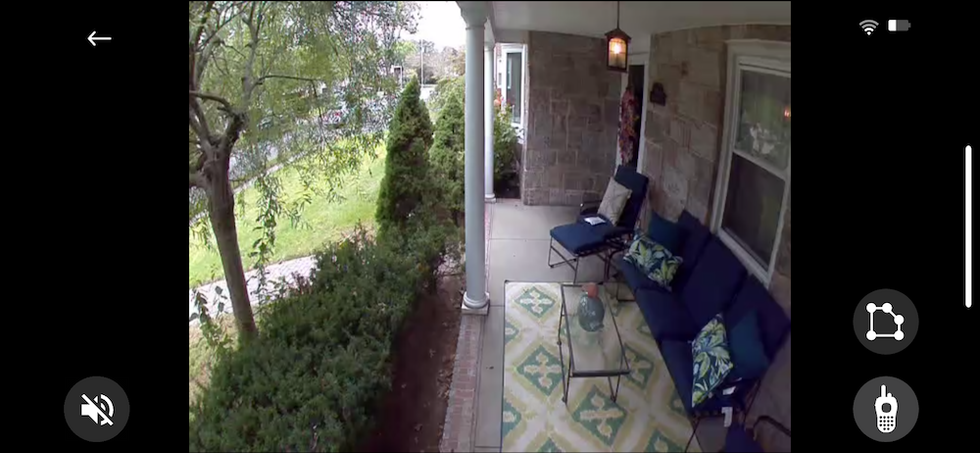 Good quality video from Deep Sentinel camera but on the app there is no integration to unlock your doo if you wanted to at this time.GearBrain
Overall, Deep Sentinel offers a new way to help monitor your home, but it does come with a substantial price. The monthly LiveSentinel subscription is very expensive, especially when compared to the video storage and professional monitoring fees you pay for many other smart home security systems, including Vivint, which range from $10 to $50 per month and include professional monitoring. But, if you are a small business and need a security surveillance system, we think Deep Sentinel can be a great solution to consider today. It provides a set of eyes 24/7 on any motion that is detected, and can help prevent false alerts and alarms. Then, when Deep Sentinel comes out with new smart device integrations and the ability to have more than six cameras per hub, you will have a very powerful solution protecting you and your customers.

Pros:
24/7 monitoring by human guard
Simple setup
Privacy Mode and custom protection zones
High quality video resolution with night vision
Cons:
Price – subscription and cost of equipment
Lack of smart home integrations
Contract required
Max six cameras per hub