Like GearBrain on Facebook
As our homes grows smarter, with more connected products, the more strain we put on our modem to deliver connectivity evenly —no matter where the device is located. Two solutions that solve this connectivity problem are Wi-Fi extenders and Wi-Fi repeaters, helping to boost the connection of your wireless devices in your home. What each one does, and how to find the kind of Wi-Fi boost you need, is just a matter of understanding what's currently in your space.
What is a Wi-Fi extender?

A Wi-Fi extender is a device that helps stretch the range of your home's existing wireless connectivity to cover more areas of your space. Connecting to a home's Wi-Fi network, a Wi-Fi extender must be on the same network, and then is linked typically through a wired port, such as an Ethernet cable. While newer models of Wi-Fi extenders don't necessarily require this, we also would recommend you setup these up in the same room as the router. Then once it's setup and connected, you can move the extender to the location where you want a better Wi-Fi signal.
NETGEAR WiFi Range Extender EX3700 - Coverage up to 1000 sq.ft. and 15 devices with AC750 Dual Band Wireless Signal Booster & Repeater (up to 750Mbps speed), and Compact Wall Plug Design
Many Wi-Fi extenders get plugged into an outlet in your home, to extend your Wi-Fi connections. How are Wi-Fi extenders used? They are employed mostly to help bring service to dead zones in a home, those that come from structural issues such as concrete walls or rooms far from your home router . But note that the Wi-Fi extended itself must have a good connection with your home router at all times. If an extender's signal starts to get weak, it means you are out of range of the router and won't support solid connectivity to devices.
Companies that make good Wi-Fi extenders are D-Link, Netgear, Linksys and TP-Link. Expect to spend between $30 to $50 for a good Wi-Fi extender.
What is a Wi-Fi Repeater?
A Wi-Fi repeater is a device that also connects to an outlet in an area of your home where you have a poor wireless connection or a weak signal. However, a Wi-Fi repeater is like a relay system for your wireless internet connection. The Wi-Fi Repeater operates by connecting to your home Wi-Fi network and rebroadcasting the signal to a larger area in your home. You normally have to re-configure the wireless settings on a device you want to boost, by making it connect to the repeater and not your router. Some repeaters will also require you physically connect devices to the repeater with an ethernet cable.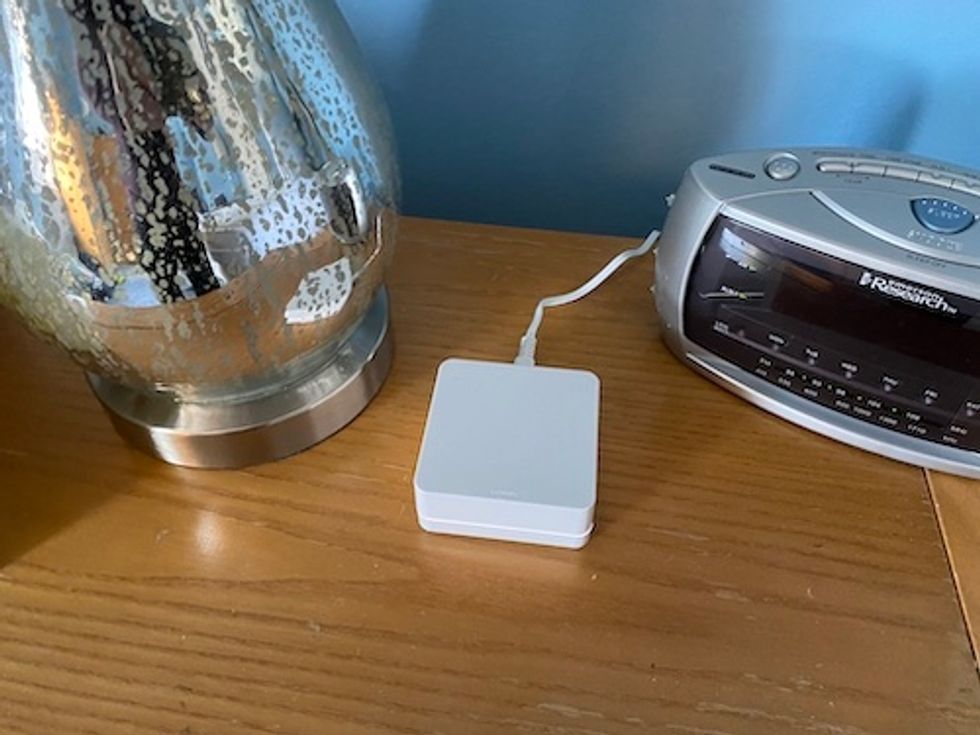 Lutron's new Caseta Repeater GearBrain
A Wi-Fi repeater is less expensive than a Wi-Fi extender and does not require a lot of setup. You can't, however, position a Wi-Fi repeaters near a device that emits radio waves or microwaves as these electromagnetic waves will interrupt a wireless signal.
How does a Wi-Fi repeater work? A Wi-Fi Repeater mimic's your Wi-Fi network and creates a new Wi-Fi network. This is the network that your devices will actually connect to in order to get online. Also, if you have too many repeaters in your home, this could impact the bandwidth of your home Wi-Fi network, and the speed of your wireless connection.
There are a number of good device manufacturers that make Wi-Fi repeaters, including TP-Link and Lutron. Caseta, one of Lutron's brand, just launched a new Wi-Fi repeater, which we are currently testing it. You will need a Caseta hub , though, to use this repeater. (Check out The GearBrain, our smart home compatibility checker to see the other compatible products that work with Lutron. )
Other Wi-Fi boosters
Wi-Fi extenders and repeaters can help you extend your wireless internet connection, but they do so in different ways. A Wi-Fi extender does not create a new network for connectivity, but instead extends an existing one without impacting the network's bandwidth output. A Wi-Fi repeater, on the other hand, rebroadcasts your signal, but then creates a new network connection. That new connection can impact your signal's bandwidth, depending on the number of repeaters. There is another way, though, to improve the wireless connection in your home and that's with a mesh router.
A mesh router extends the Wi-Fi connectivity in your home using individual devices, or nodes, that provide seamless coverage and better overall performance. These systems are expensive but might be worth considering. Companies that make good Mesh Wi-Fi systems are Google (or Nest Wi-Fi ), Amazon's eero and Netgear Orbi to name a few.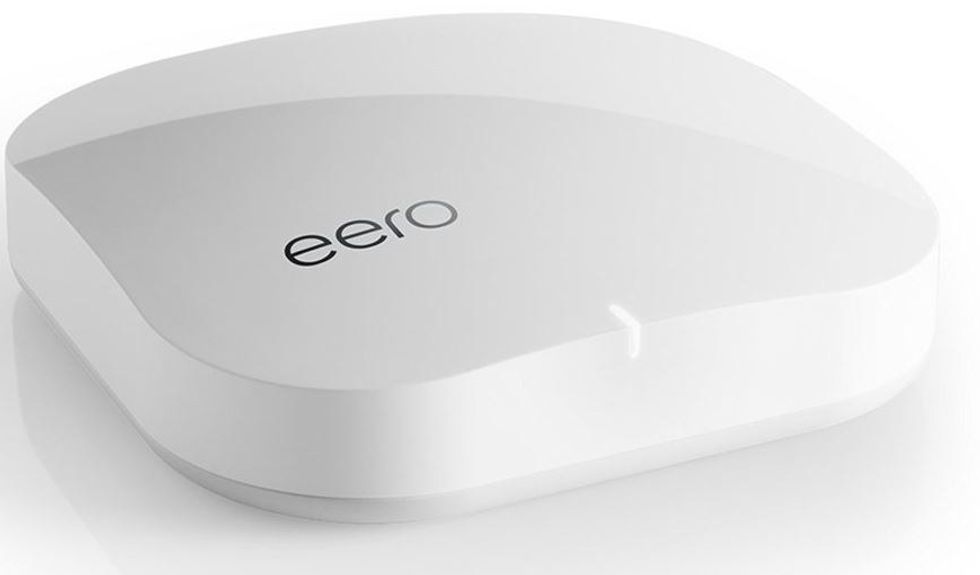 eero is owned by Amazon and a good WiFi booster Eero
Which best for your home?
As you build your own connected home , and find dead zones, make sure you choose a path that not only fits your connection needs but is also secure and affordable. If you're a renter, a repeater or extender may be good options. If you're a home owner, and you're building or remodeling your space, you might want to consider smart switches and outlets that act as Wi-Fi repeaters or extenders since your walls are open and these are easier to install. If you're budget is deep, and you don't want to handle wiring, we recommend taking the Wi-Fi mesh route. Many of these devices are portable, so if you decide to move, all you need to do if unplug these mesh systems and take them with you.
Introducing Amazon eero mesh WiFi system - router for whole-home coverage (3-pack)
Like GearBrain on Facebook