All iPhone users reading this will no doubt be familiar with the annoying app review notifications that pop up every so often.
You know the one. You are using an app and suddenly a notification appears right in the middle of the screen, inviting you to give the app a star rating. Trouble is, tapping five stars isn't enough, as doing so then prompts you to leave a written review for the App Store.
Read More:
This is hugely beneficial to application developers, but an annoyance to users who are always in the middle of using the app when they are asked to review it.
Now, thankfully, these notifications can be switched off. All you have to do is update your iPhone to the latest version of iOS, which is number 14.6 and was released to the public earlier this week. Next, follow these instructions:
Open the Settings app of your iPhone or iPad
Scroll down to App Store and tap on it
Find the toggle switch for In-App Ratings & Reviews and tap to switch it off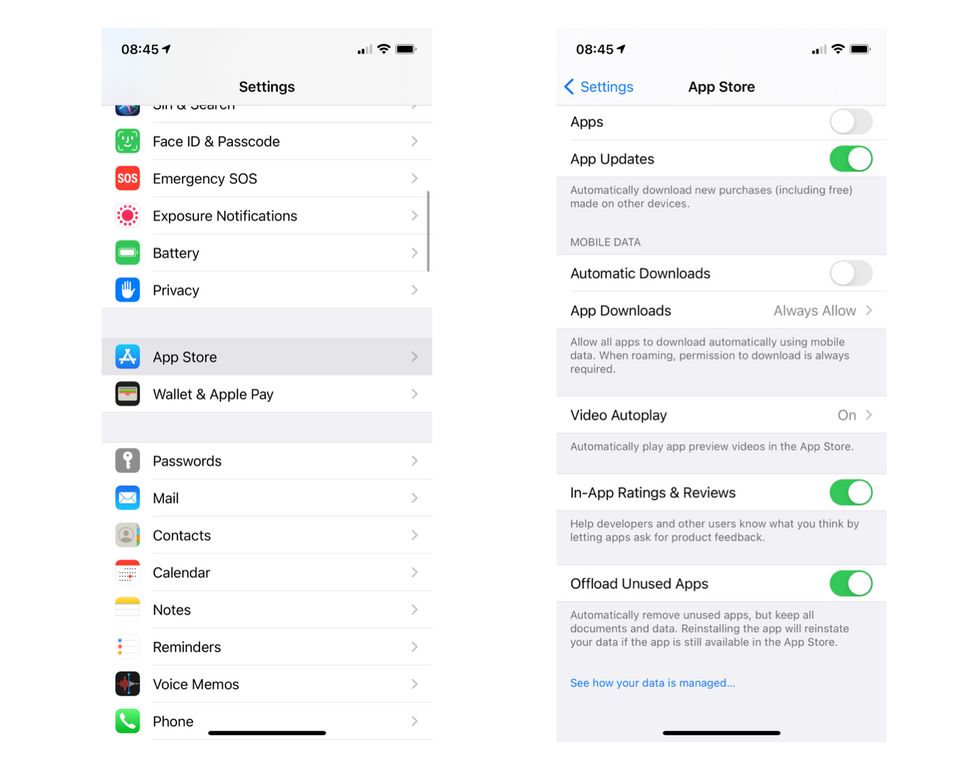 Turning off the review reminders takes just a couple of tapsGearBrain
That's it. Your iPhone will now no longer hassle you to leave reviews of your most-used applications. We still urge readers to go into the App Store and review their favorite applications, as this helps developers, but at least now this is on your own terms instead of prompting an annoying notification.

For more from GearBrain on what else the iOS 14.6 brings to your iPhone, click here.