The California Department of Motor Vehicles has said Tesla is "under review" due to the way its Autopilot driver assistance system is advertised to consumers.
Speaking to the Los Angeles Times, the DMV said it wishes to determine whether Tesla misleads customers by describing a feature of the Autopilot system as having "full self-driving capability".
Read More:
A simpler version of Autopilot is included with all new Tesla vehicles purchased in the US. This is a Level Two driver assistance system that can operate the car's accelerator, brake and steering in certain situations, such as while on the highway or other roads with clear lane markings.
For an additional $10,000, Tesla sells what it calls Full Self-Driving Capability. This adds features that allow the car to navigate itself when Autopilot is engaged and a destination has been set by the driver, change lanes without input from the driver, park itself, navigate traffic lights and stop signs, and even drive itself across a parking lot to the owner, with no one in the vehicle.
Tesla says that an additional feature described as "autosteer on city streets" is coming later in 2021. The company states on its website that "the currently enabled features require active driver supervision and do not make the vehicle autonomous." Tesla also accepts that some Autopilot features might take longer to meet regulatory approval in some jurisdictions than others.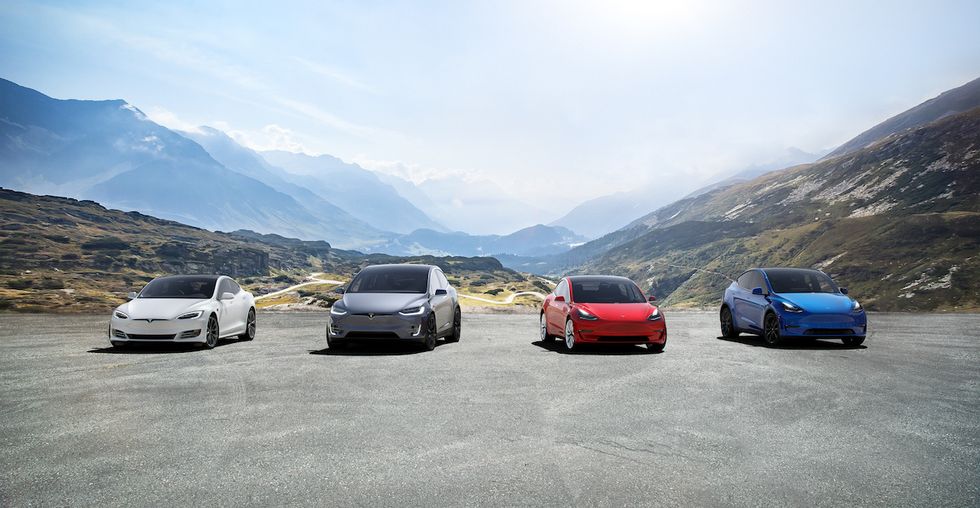 The Tesla Model S, Model X, Model 3 and Model Y Tesla
The promise by Tesla has always been that, with software updates, cars bought with Full Self-Driving Capability will eventually be able to fully drive themselves, but the company doesn't know when that will happen. The EV maker states: "All new Tesla cars have the hardware needed in the future for full self-driving in almost all circumstances. The system is designed to be able to conduct short and long distance trips with no action required by the person in the driver's seat."

However, the DMV will no doubt be concerned by videos posted to social media showing Teslas being driven with no one in the driver's seat. A quick search of YouTube shows numerous videos of Tesla drivers using Autopilot incorrectly, including one of a man who climbs into the rear seat and pretends to be asleep while the car continues to drive with no one sat behind the wheel.
Another man, aged 25, was recently arrested by California Highway Patrol and charged with reckless driving after he was spotted sitting in the back seat of a Tesla with Autopilot engaged.
The DMV's looking into Tesla also comes after two people were killed when the Tesla they were riding in struck and tree and burst into flames. Fire crews attending the scene said no one was in the driver's seat at the time of the incident.