Like GearBrain on Facebook
Energizer, the battery company which you may well have forgotten about, is going to announce 26 new phones at Mobile World Congress this month.
That is not a typing error. The company tweeted the news, elaborated to say the devices will be split across four different ranges, and said they'll all arrive at the MWC industry event, which takes place in Barcelona between February 25 and 28.
Read More:
To be clear, not all of these devices will be smartphones. Some will be so-called 'feature phones', which are basic cell phones, often without touchscreens and quality cameras.

But, regarding the upcoming smartphones, Energizer has teased plans for devices with a range of eye-catching features. These include smartphones with pop-up selfie cameras, rugged phones, a folding smartphone, and one with an enormous 18,000 mAh battery.
To put that last stat into perspective, the iPhone XS has a battery measuring 2,658 mAh, and the larger Samsung Galaxy Note 9 has a 4,000mAh cell. Therefore, it's somewhat surprising that Energizer is claiming to have a phone with a battery over four times larger than the Note 9's.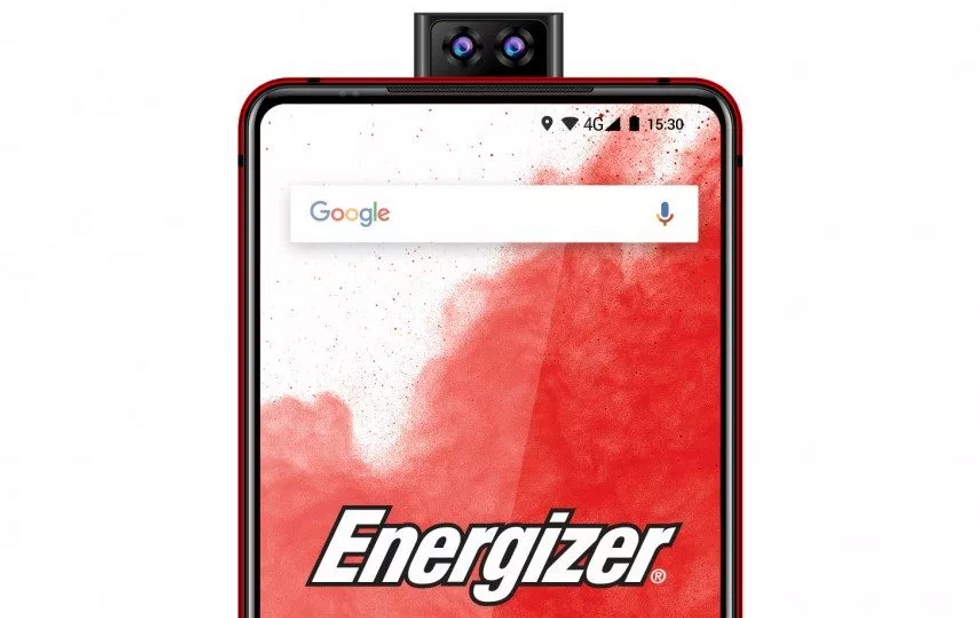 At least one of the new phones will have a pop-up motorized cameraEnergizer
We're keen to see how it'll look, and we're equally interested by the folding phone Energizer has promised for MWC. Folding smartphones are set to be popular in 2019, as manufacturers including Samsung, Huawei, Motorola and others are all working on the next-generation of phone design, taking advantages of new flexible display technology.

The handsets announced later this month will be made by a French company called Avenir Telecom, which sells low-end phones under license from Energizer.
According to 9to5Google, the phones will be split into four categories called Power Max, Ultimate, Energy and Hardline, with Ultimate offering the most premium handsets, and the last two categories being feature phones and accounting for the majority of the 26 incoming devices.
The Ultimate range will include handsets with motorized pop-up selfie cameras, which sprout up from the top of the phone when you want to take a photo. One of these handsets, called the Ultimate U620S Pop, is said to have a 6.2-inch display, a triple-lens 16-megapixel rear camera, and a dual-lens five-megapixel system on the front. There's also a fingerprint sensor on the power button, USB-C charging, 128GB of storage, 6GB of RAM, and a 3,200 mAh battery.

Essentially, this phone ticks a lot of boxes for a premium smartphone, but is expected to cost significantly less than phones with similar specs from more established firms like Samsung, LG and Sony. This could see Energizer offer an alternative to phones from OnePlus, Honor and Xiaomi.
Another set of phones coming from Energizer include a small teardrop-shaped display notch housing the front camera, very similar to that of the OnePlus 6T.
We'll hopefully hear much more about Energizer's phone plans at Mobile World Congress, which GearBrain will be attending to bring you all the news and our hands-on first impressions of the devices announced.
For more on what to expect at MWC 2019, have a read of our preview.
Like GearBrain on Facebook