Sending a child off to college is a daunting experience. Can they get themselves fed? Will they get work in on time? How about making a job interview? Part of heading off to school is learning to handle all of these details — and failing a few times to get those habits to stick. These 21 apps though, can help your college bound child have a little backup because honestly it's not your job anymore.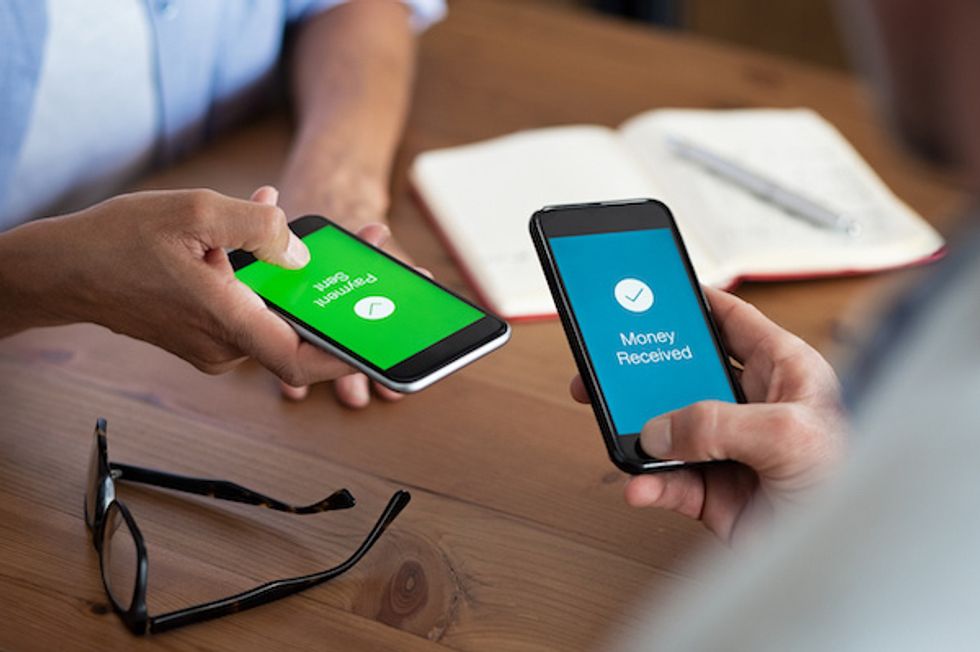 Apps to help students share bills and make quick payments to friendsiStock
Payment apps
Money is one of the biggest issues when a child is off to college. Even if you've settled all the details on how to pay for school, this time is often the first when a student has to learn how to make a budget, and make it stick. These apps can help them learn how to manage their finances, allowing them to split bills with friends even if they don't have cash in their pockets, and also giving you an opportunity to send them a little boost when you want.
Consider Venmo and PayPal and even iMessage which will let you send Apple Pay Cash through a text message to other Apple users. Sending money to friends via Venmo incurs a fee if you're using a credit card to back it, but free if you use a debit card or bank account. PayPal is free if you pay using a PayPal balance or bank account. Using a debit or credit card will cost a small fee.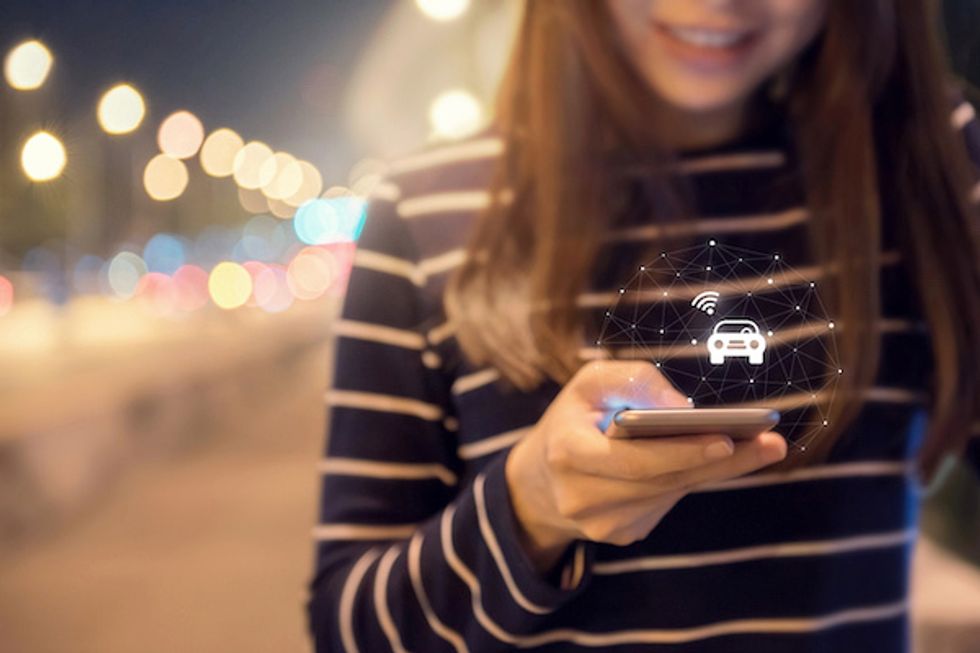 A ride-sharing app connected to a parent's account can ensure students aren't stranded on their owniStock
Ride-sharing apps

Don't be surprised if a college doesn't allow freshman to bring cars to school their first year. Spending time on campus is great for feeling more connected to a school, and for getting around local spots, there are assuredly buses and bicycles (maybe electric scooters) that can be rented. (Make sure you send a helmet in their bag.)
But ride-sharing apps, linked to a parent's account, could be invaluable for students who may need to get to an off-campus interview. Consider too a student stuck at a college party at night, and wanting to go home but having no one to go with them.

The big names are obvious like Uber and Lyft, but there's also Juno, which says it gives more of a share of the bill to drivers, and Via which is a kind of shared ride where others can take the car with you.
All the crucial safety elements fall into play here: Always ask who the car is there for, ask where it's supposed to go, and check that child safety locks are not turned on when you get in the car. (That's as simple as opening and closing the door right after you sit down.)
If the apps are on a parent's account they can also track where the car is going, a nice bonus for a child off on their first year.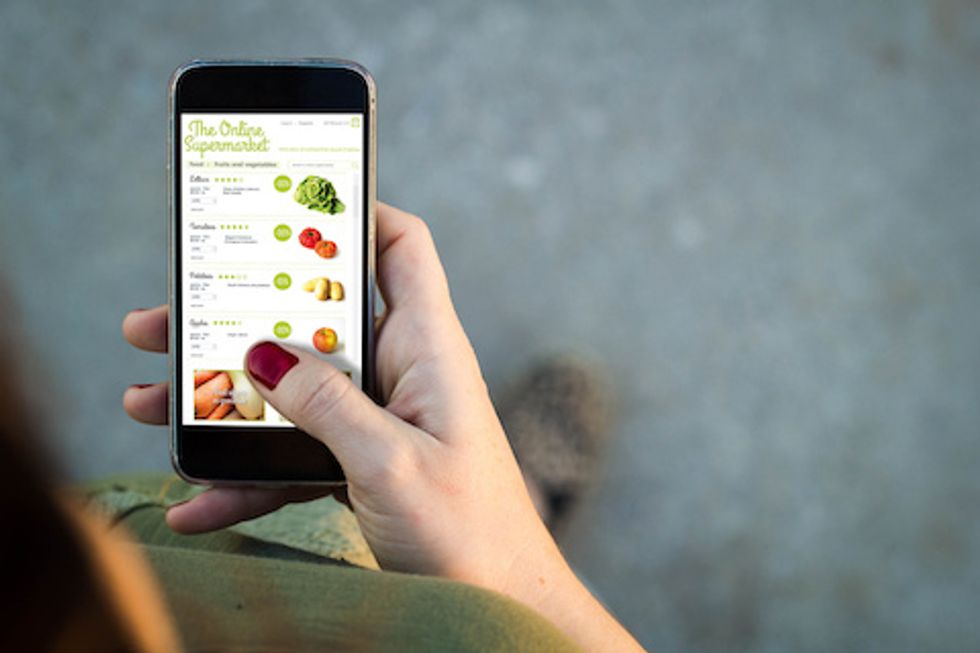 Grocery apps can let you place orders, get deliveries and even find out about salesiStock
Groceries, food

There's hardly a shortage of food at college between vending machines, all-night frozen yogurt joints and of course campus cafeterias. But for some students, those who may have allergies or dietary restrictions, food can be tricky.
Plus it's nice to be able to keep stocked on some basics, and no that doesn't mean candy bars. In any event, putting the Amazon, Vons, Target or Whole Foods app on their smartphone can help them make quick purchases on things like shampoo, or vitamins.
Want to be extra nice? Load up a Starbucks account for them on their phone. It's a sweet perk, they have way more than coffee now, and a simple way for grandparents to also send a nice surprise during the year.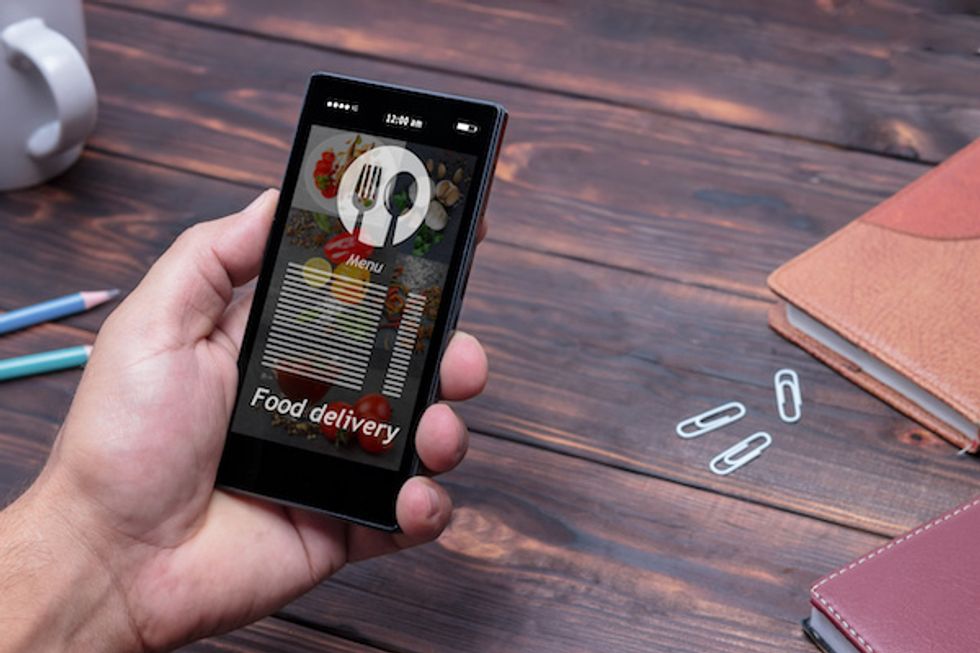 Food delivery apps expand the kind of late night snacks students can get delivered during all-night study hallsiStock
Delivery

The days of pizza as the only delivery option during study hall are long over. Really, any kind of cuisine can be delivered to a dorm room door as long as there's a restaurant a reasonable distance away.
An account with Uber Eats, Seamless, GrubHub and Postmates are some of the better known which link up to local eateries and then bring the food to a student's door — or at least the main dorm door. Certain chains deliver as well, like Chipotle, and if you're lucky enough to be a student at either Northern Arizona University or George Mason University you may be able to get your meal brought to you by a Starship robot.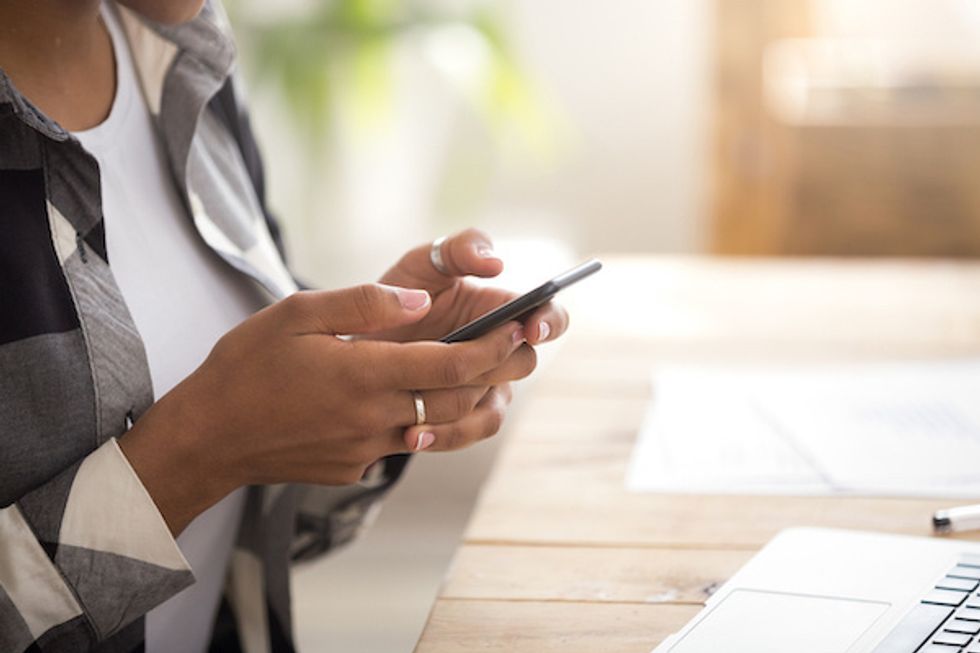 Apps can encourage students to form good habits for studyingiStock
Habit, focusing apps

College is a heady time of freedom — no one telling you it's bedtime, or meal time or any time. Miss a giant lecture and a professor is unlikely to notice either.
But succeeding at college is different than skating through, and doing that requires setting solid studying and work habits. There are a lot of great apps out there — hundreds — but we've liked Forest for some time, an app that lets you set aside a certain amount of time and rewards you by planting a virtual garden on your phone.
Others we have't tried but are well-received include StickK and Productive, the latter which is a combination list maker and goals planner. Goals are what got you, or your child, to college. Keep at them and you never know — a super successful app could be next.
How To Create Smart Dorm Room - GearBrain TV Introduction www.youtube.com