Like GearBrain on Facebook
Taking smart plugs with you when you move house is easy – especially if you remember to clearly label them – but things can be more complicated when it comes to smart switches and wall outlets.
These are often divides that feel more hard-wired (literally, in many cases) than smart plugs and other products that can simply be unplugged and taken away. And from the buyer's perspective, moving into a house missing its light switches and wall outlets could well be unappealing.
Read More:
A lot of companies make smart plugs, switches and wall outlets, but for this article we will focus on the Kasa Smart range by TP-Link, one of the more popular options out there. Kasa Smart has grown over the years to include a wide range of plugs, switches and outlets, but they all work in a very similar way.
The following instructions are compatible with almost every Kasa Smart device – over 30 in all – so instead of listing them we will be clear to explain when the instructions differ for a small selection of Kasa Smart products.
There are two forms of reset for Kasa Smart devices, a soft reset and a hard reset. The former does not erase the settings of the device, while the latter restores it to its factory defaults. If your smart plug , switch or outlet is playing up, then a soft reset would be best. But if you are moving house and leaving the device behind, you should perform a hard reset before the new owners move in.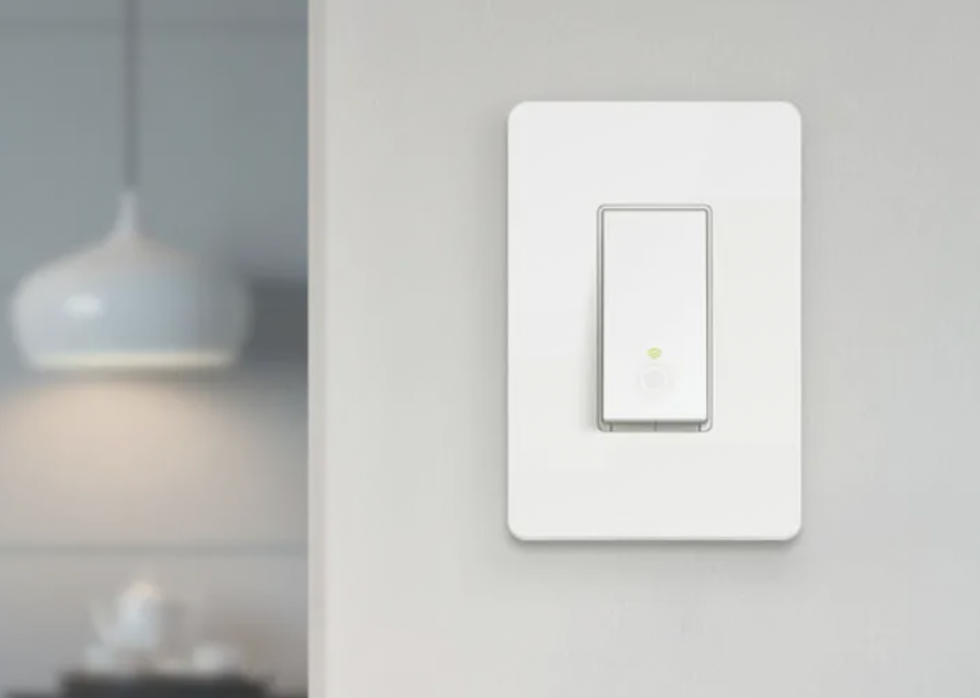 Smart light switches are among the devices you might decide to leave behind when moving house TP-Link
To perform a soft reset of your Kasa Smart plug, switch or outlet, follow this simple instruction:

Press and hold the reset button for five seconds or until the Wi-Fi light blinks amber and green
The device can now be set up again using the Kasa smartphone app, but will retain information like the name you had previously assigned to it. The only exception for this instruction is the TP-Link HS105 Wi-Fi , where the light blinks amber and blue instead of amber and green.
To perform a full factory reset and return your Kasa Smart plug , switch or outlet to an as-new state, follow this instruction:
Press and hold the reset button until the Wi-Fi light blinks amber rapidly (usually about 10 seconds). The device is not fully reset and ready to be set up as if unboxed for the first time.
A couple of exceptions here are the HS300 and KP303, where the control button works as both the power and reset button. For these devices:
Press the control button to turn on or off the corresponding outlet
Press and hold a control button for five seconds to re-enable setup mode
Press and hold a control button for 10 seconds to restore the outlet to factory default settings.
Remember, you will need to do this for each of the power outlets of the device.
Lastly, if you cannot find the reset button of your TP-Link Kasa Smart device, look at the printed instructions that came with the product, or head to the TP-Link support pages for more help.
TP-Link AC1750 WiFi Extender (RE450), PCMag Editor's Choice, Up to 1750Mbps, Dual Band WiFi Repeater, Internet Booster, Extend WiFi Range further
Check out The GearBrain, our smart home compatibility find engine to see the other compatible products that work with TP-Link Kasa Smart Devices.
The GearBrain, First Compatibility Find Engine for Smart Devices www.youtube.com
From Your Site Articles
Related Articles Around the Web
Like GearBrain on Facebook