Like GearBrain on Facebook
Google unveiled new entertainment features for Google Assistant — along with services like alarms that gently dim the lights as you to sleep, presence detection, and abilities to create even more custom routines for your smart home security.
Google unveiled the new features during the live event, "Growing the Smart Home Ecosystem Together," the company's Global Developer Summit, which typically held in person This year, because of Covid-19, the event headed online with developers hearing about how they can integrate these new features into their products — and get into the hands of consumers.

Google Assistant is going to have more control over your TV, from changing channels to pausing movies.Google
Seven out of 10 people plan to spend more time at home, noted Michelle Turner director of product management for the Google Smart Home Ecosystem, during the event's keynote. That gives Google a clear focus — how to add more ways for its assistant and platform in this living space, with the smart TV and entertainment devices on their radar.

Google has found that 80 percent of US TV households have at least one connected TV at home, and so Google Assistant can now be integrated into any TV, set-top box and gaming console. This means users, no matter what kind of speaker, smart TV or gaming console, will have more control over their smart entertainment device through Google Assistant.
Users will be able to ask Google Assistant to start recording a show, pause a movie on the TV, even go to a specific channel, like CBS Sports, just by asking out loud.
Presence Detection
Another new feature, Presence Detection, is going to be part of the Home & Away Routines in coming weeks. This ability will pick up on sensors in the home, which can then trigger certain routines depending on whether they can tell if a home is empty or not. If sensors can tell that no one is home, for example, an Away routine could turn off the lights and run a robot vacuum, for example. Turner said people would be hearing more about this feature in the coming weeks.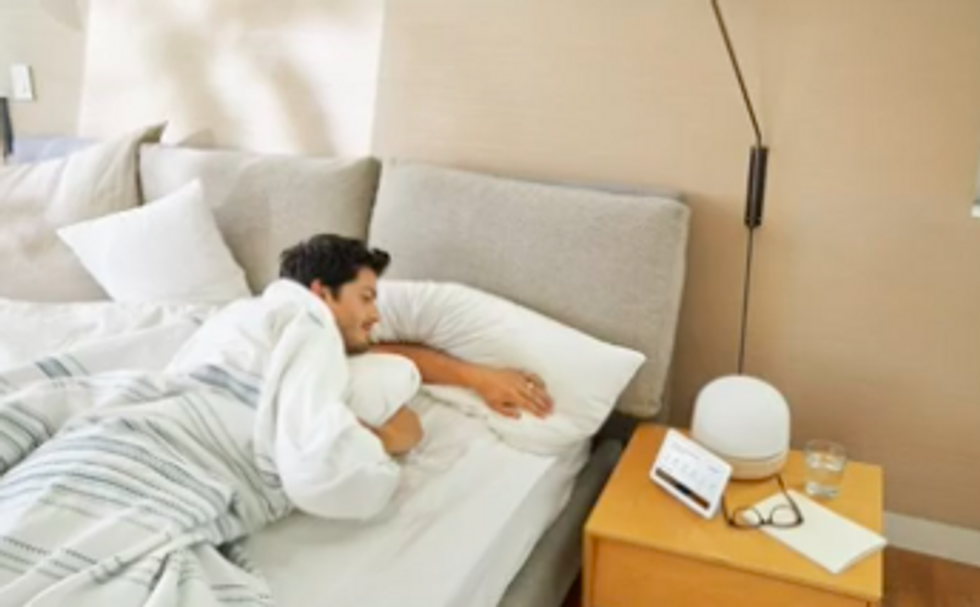 A feature that links Google Assistant alarms to smart lights is now open to all developersGoogle
Gentle Sleep & Wake

Google also seems to want to help us sleep a little better during the Covid-19 crisis, and a new feature, called Gentle Sleep & Wake, will be integrated into alarms. While this feature was first unveiled with Philips Hue lights in 2019, the ability will now be available to any developer.
Using phrases like, "Hey Google, sleep the lights in the children's room," or "Hey Google, wake my lights at 7 am," people will be able to slowly brighten a room with their connected lights over a period of time, or do the reverse — and dim lights at night. The feature can be set to repeat everyday, or customized to different settings when it goes live later in 2020.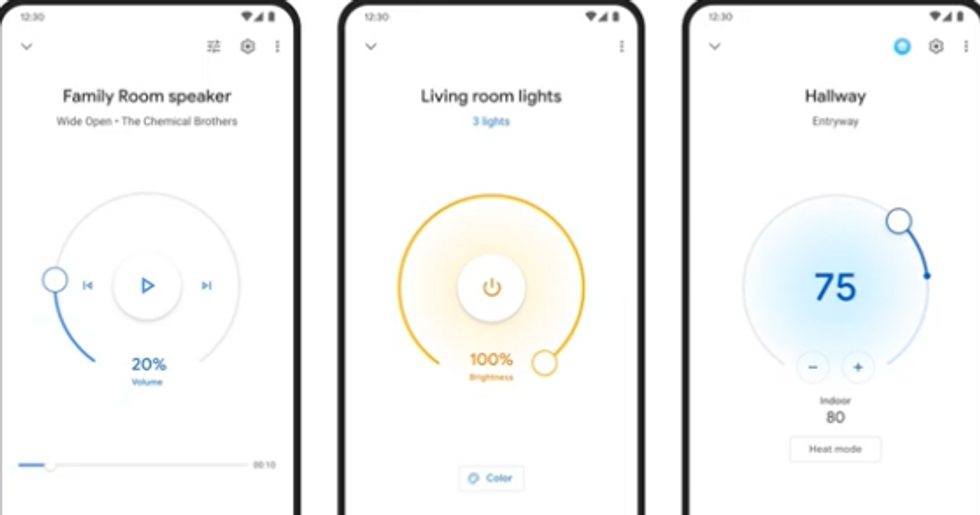 New sliders are coming to Google Assistant, making it easier to control devices through the appGoogle
Android 11

When Android 11 launches on September 8, users will also see more touch controls coming to the OS. There will be what Turner described as a "dedicated persistent space," for smart home control. Android11 is currently in beta, but when it's live, people will be able — from their smartphones — see clear visual updates on whether their door is locked, smart light are off, and even the temperature of their home.
Users will be able to create more custom settings for their smart devices, and new control settings will be added to Android 11 as well, including sliders to adjust specific temperatures on their thermostat. All of this will link back to the Google Home app. Google is already working with some dedicated partners including Philips Hue, Kasa and Sengled.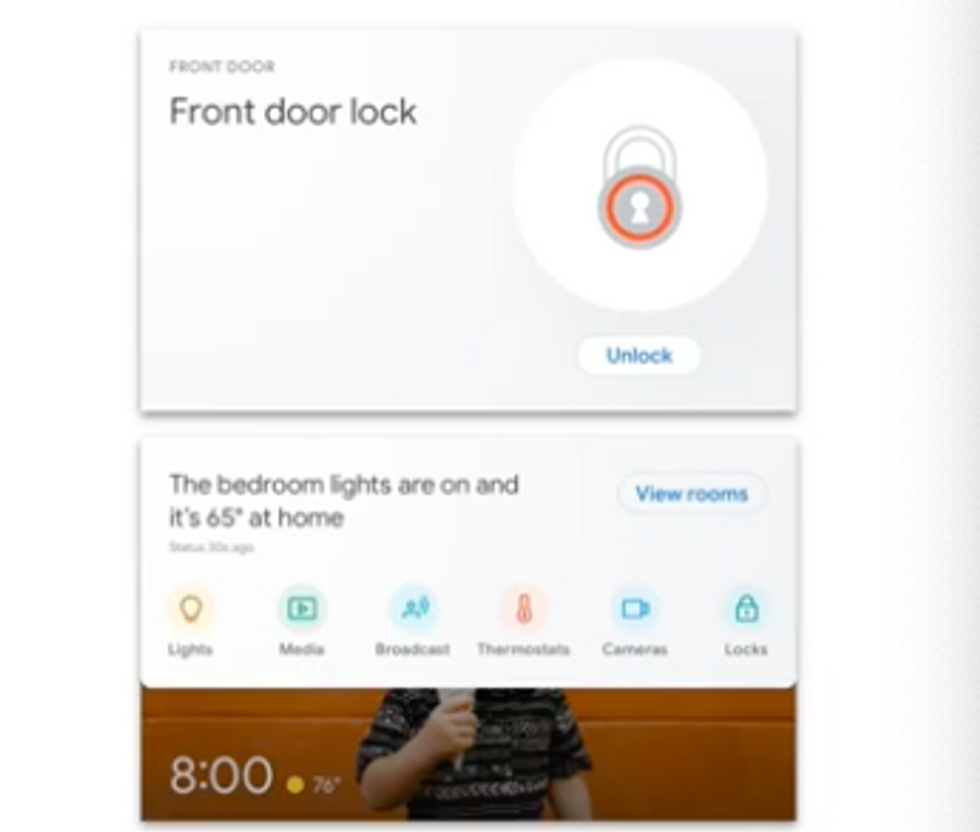 Google Assistant will more clearly display the status of devices in the appGoogle
Nest integrations

A new self-serve console is coming to help developers link more products to Nest devices, if brands are part of the Device Access program. This would, for example, allow a home owner that has a smart home security system in place, to potentially add their Nest Thermostat so that those settings could be viewed — and controlled — through the app. Individual users could also create custom automations through these new links as well.
Project Connected Home over IP
In 2019, Google along with Zigbee, Apple and Amazon all announced a new working group to create a single ecosystem for smart devices. Given the lack of a cohesive system for smart home devices, the four believe that a single standard may help consumers understand what devices work together — and how. This group, called Project Connected Home over IP, or CHIP, is something that Turner said developers should expect to hear more from later in 2020, including specs on how to develop for this new platform.
"We're a big believer in this new connectivity standard," said Turner.
Like GearBrain on Facebook