Like GearBrain on Facebook
Google is bringing three useful new tools to its Android TV platform, called Cast Connect, Stream Transfer and Stream Expansion.
All three were announced during the company's I/O keynote address this week, in which we also saw Android 12 and the new Wear smartwatch software collaboration with Samsung. The event also saw a new AI conversational technology called LaMDA , and changes to Google Password Manager.
Read More:
First up is Cast Connect, a new app that runs on the Android TV operating system and will handle everything you cast to the TV. Until now, while casting video from a smartphone to the television works well most of the time, it often feels like a half-baked solution, because the cast instruction from your smartphone (while watching a YouTube video for example) merely opens the YouTube app on your TV.
Cast Connect is a dedicated app for handling cast commands, so should make the experience smoother and make it easier to interact with casted content one it is on the TV.
Next are a pair of functions called Stream Transfer and Stream Expansion. The former is a way to move content between supported devices, so for example you can ask Google Assistant to move content, like music or streaming video, from one device to another.
Just say something like: " Hey Google, move the music to the kitchen speaker," and whatever you were playing will be sent to that device. This is also expected to work for video too, so you could move a YouTube video from a Nest Hub display to a Chromecast plugged into the TV.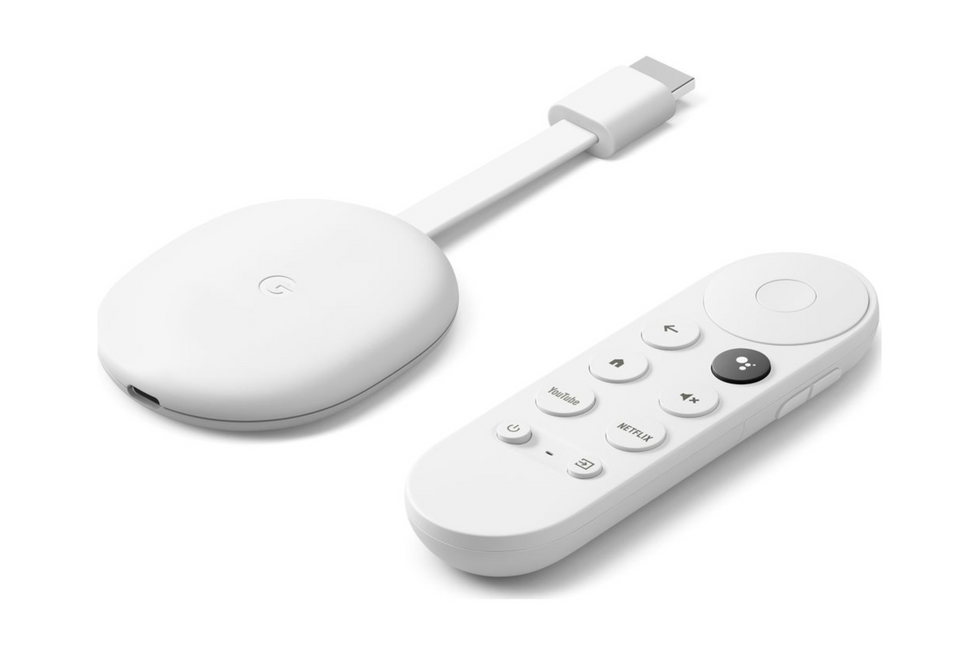 The 2020 Chromecast with Google TV Google
Lastly is Stream Expansion, which makes it easy to play content through more devices at once with a simple voice command. For example, you might be watching a video on your smartphone or Nest display, but want to hear the audio more clearly. You can ask Google Assistant to "move the music to the living room speakers" and the audio will be switched from your phone or display to the Nest Audio speakers in your living room.

The speaker group created in this example is discarded when you have finished the stream, but it's a useful way to quickly and temporarily play content through different speakers, or move video to a bigger screen.
We often feel casting, although convenient, can sometimes be a clunky experience, especially when sending content from a smartphone to a television, rather than Google's own Chromecast device or an Android TV system. Hopefully these new features are Google's first steps in making casting more seamless, for both Android TV and non-Google setups.
From Your Site Articles
Related Articles Around the Web
Like GearBrain on Facebook