Gone are the days of passing your smartphone around to show everyone that hilarious YouTube video you just found. Now, thanks to features like Apple AirPlay and Google Chromecast, it's easy to stream video and audio from your phone to a television.
Chromecast by Google works just like Apple AirPlay and Spotify Connect, both of which we have written about recently. These systems all use your Wi-Fi network to share content between devices like phones and tablets, and a television, monitor or projector.
Read More:
First, let us quickly explain the terminology of Google's system. Google Cast was the original name for the feature, but it has since changed to 'Chromecast built-in', which is used to describe compatible televisions.
Chromecast is also the name of Google's media-streaming dongle, which brings casting to televisions that don't have it built in. For the avoidance of doubt, in this article we will talk about content being 'cast' from one device to another.
What is casting and how does it work?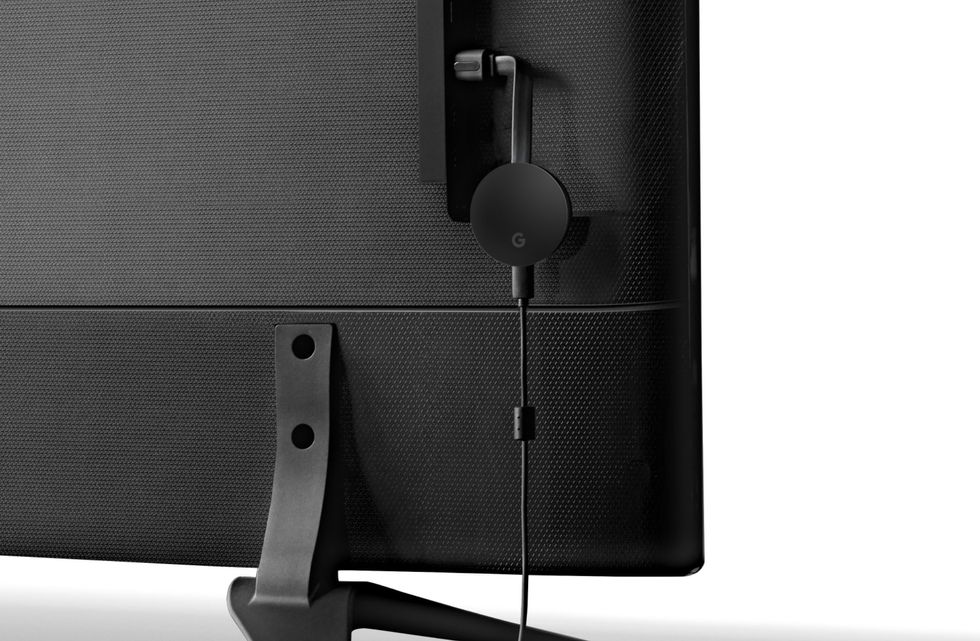 The Chromecast Ultra dongle attached to the back of a televisionGoogle
Say you are watching a YouTube video on your smartphone, which is connected to your home Wi-Fi network. So long as a compatible television (one with 'Chromecast built-in') or a TV with a Chromecast dongle attached, is connected to the same Wi-Fi network, that video can be shown on the big screen instead of your phone.

What;'s important to remember here is how the video is not actually sent from your phone to the TV, as music files are when played on a Bluetooth speaker. Instead, your phone is simply telling the television (or Chromecast dongle) where to go on the internet to get that video file and stream it. This means your phone battery won't be destroyed by sending video to the TV, and you can play other audio from your phone (or take a call) without disrupting whatever content you are casting to the television.
Thanks to the Chromecast dongle using the industry-standard HDMI connection, it can be plugged into computer monitors and projectors too.
How to cast video from phone to TV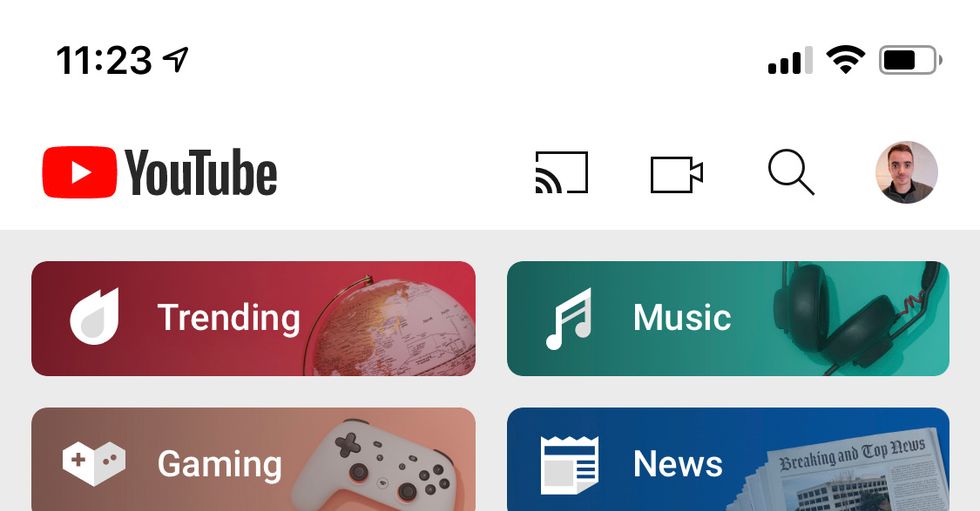 The Chromecast icon is a TV with a Wi-Fi signal next to itGearBrain
When opening a Chromecast-enabled application, you will see an icon that is normally located in the top-right corner. The icon looks like a TV screen with a Wi-Fi signal icon next to it. Tap on this and you will be shown all of the available Chromecast devices on your Wi-Fi network, including televisions, Google and Nest smart displays, Chromecast dongles, and a link to see nearby AirPlay and Bluetooth devices too.

Then just tap on the device you want (the television, for example) and the content will be sent to the big screen. Often this instruction will also switch the TV on, and boot up its own version of the app you have open on your phone, such as YouTube or Netflix.
While the Chromecast icon usually appears in the app before you start playing any content, it also appears on the media control page. So when you see the play/pause buttons of a video playing on your phone, the Chromecast button should also be right there.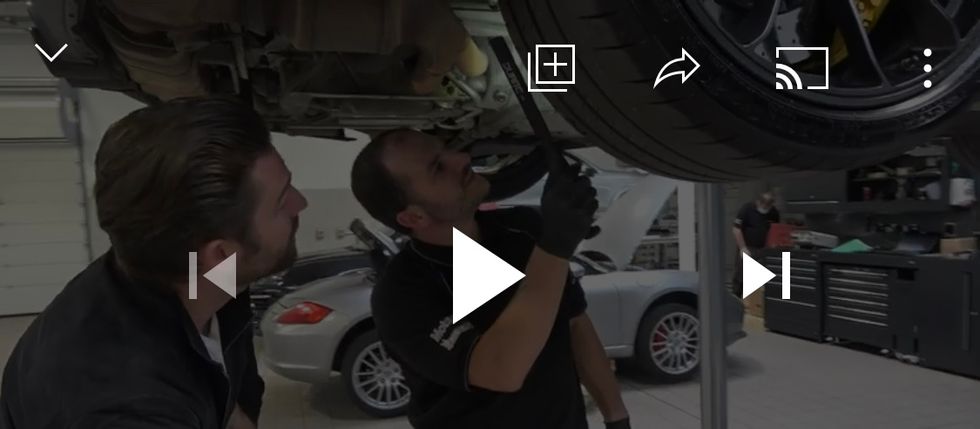 The Chromcast icon also appears while playing contentGearBrain
To stop casting, tap on the Chromecast icon again then tap Disconnect.

Which apps work with Chromecast?
Google says over 1,000 smartphone apps are compatible with Chromecast. This includes video streaming apps like YouTube, Netflix, Amazon Prime Video and Disney+, as well as music and audio apps (for playing albums through your TV's speakers or sound bar) like Spotify and Google Play Music.
Chromecast-compatible apps also include Facebook and Google Chrome, for playing videos you view there on the TV, and even a range of smartphone games, sports apps, and more.
Which televisions have Chromecast built-in?
As with apps, there is a wide range to choose from. Many models of television from Vizio, Sharp, Sony, Toshica, Philips and others have Chromecast built-in.
If your television does not, you can buy the Google Chromecast dongle, which is priced at $35 for the HD model and $69 for the 4K Ultra edition. The latter also gives you access to Stadia, Google's streaming video game platform.
How to cast with voice commands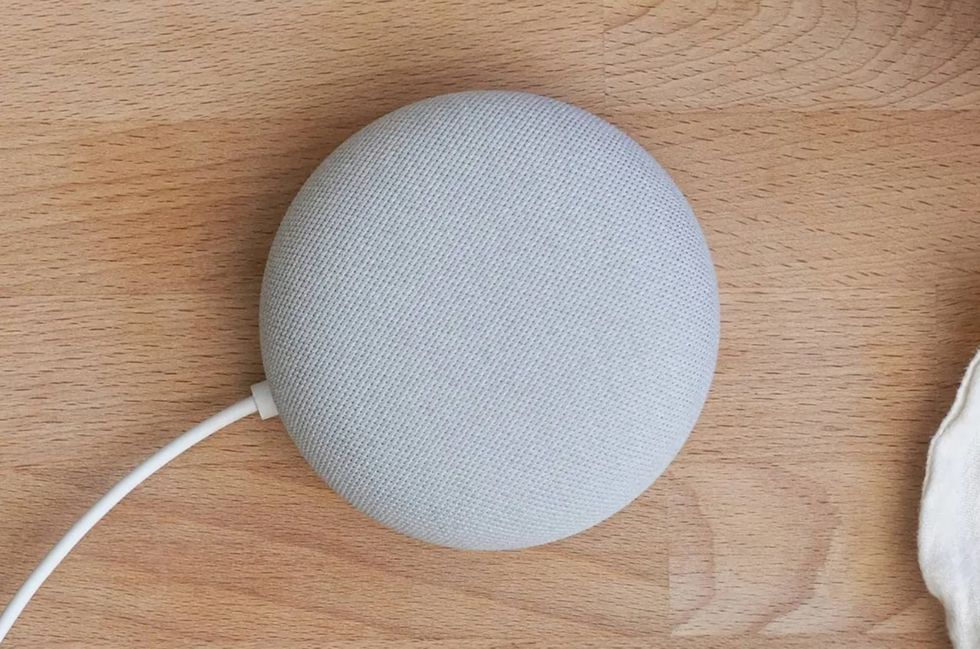 Google and Nest smart speakers bring voice control to Chromecast Google
If you have a Google Assistant device connected to your Wi-Fi network (like a Google Home or a Nest Mini speaker speaker) you can cast content with voice commands.

Just say: "Hey Google, cast The Last Dance" and the Netflix series will play on your TV. This system also uses Google's Voice Match to recognize who in the household is speaking, then open their Netflix profile. If you don't have a Google or Nest speaker, you can perform the same trick using the Google Assistant app on your iPhone or Android phone.
Check out The GearBrain, our smart home compatibility checker to see the other compatible products that work with Google Assistant enabled devices.