Google has fired a direct shot at Amazon and the Echo Dot with a new pocket-sized smart speaker of its own, called the Home Mini.
Coming a year after the launch of the original Google Home, the new Mini offers all of the same smart home and virtual assistant features as its full-size stablemate, thanks to packing the voice-activated Google Assistant inside. The Home Mini was revealed at an event hosted by Google in San Francisco and London.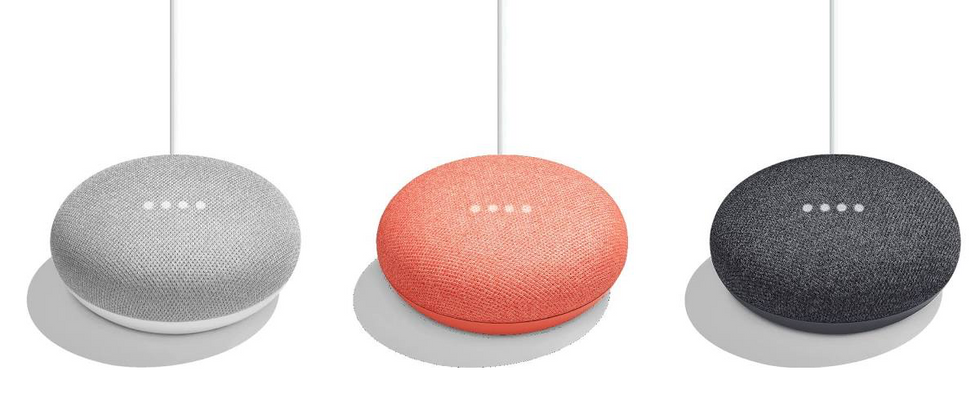 The $49 Home Mini is available in three colorsGoogle
The $49 device can interacted with your voice, just as with the full-size Home. But the Home Mini also has a touch-sensitive, fabric-covered body. Tapping the fabric can pause music, adjust volume and let you talk to Google Assistant. The device has its own single internal speaker, but can also be connected to other speakers over Bluetooth.

Google is pitching the Home Mini as a way of putting Google Assistant (and all of Google's services) anywhere in your house. It could sit on the kitchen counter and offer cooking advice, or be placed on your bedside table and act as an alarm clock — or reside in the living room to become the all-controlling hub for hundreds of compatible smart home gadgets.
As with the regular Home, the new Home Mini can tell the difference between each user's voice, so members of the same family are not confused. One person could say 'Okay Google, call Alex' and the Home Mini will call their friend Alex, not Alex, the other friend of their partner.
Smart home control via both the Home and Home Mini has improved by leaps and bounds since the first Home arrived a year ago. Google says Assistant can now interact with over 1,000 smart home products from a huge number of brands. This includes thermostats and camera door bells from Nest, light bulbs from Philips and Ikea, door locks from August and much more.
Pre-orders open online on October 4, and the Home Mini began shipping on October 19. Its available on Best Buy for only $49.