Today, an essential connected device for a smart home is a video doorbell. It acts as a smart security camera as well as a motion sensor and two-way communication device. A wireless video doorbell can also function as a home caller ID since you can see who is at your front door from anywhere via your smartphone or tablet.

August Home sent over its August Doorbell Cam, a device that works with August Smart Locks, and here is what we found after putting the gadget through our rugged testing procedures.
What is August Doorbell Cam?
August Doorbell Cam is August Home's video doorbell, which lets you see and speak to visitors when they come to your front door or any door where you install the device. Like most video doorbells, August Doorbell Cam is a one-way HD camera with low light vision and two-way audio. The HD camera is a 640x480P and provides full color, high dynamic range and a 130-degree view. The device also has an intelligent motion detection, alerting you when someone approaches your door, even before they've rang the doorbell.
August Doorbell Cam offers on-demand video and activates a live video feed to monitor activity at your doorstep. If you want, you can store the last 30 days—but August will charge you for this storage. They offer you a 30-free trial in the beginning and then require you to get either a monthly or annual subscription plan. (Monthly plan costs $4.99 and an annual plan is $49.99, a 10 percent savings). If you don't want to store your videos, you don't have to sign up for the monthly or annual subscription plan.
Installing August Doorbell Cam

We found installing August Doorbell Cam the most difficult of all the video doorbells we've tested (and we have tested a lot). August Doorbell Cam does connect with your existing analog wired doorbell and uses your home's current (16-24v). But this is where the easy part stops when installing August Doorbell Cam. After unboxing the August Doorbell Cam, we went to August Home site (www.august.com/install) and followed the installation instructions for Doorbell Cam. The instructions are hard to follow when compared to instructions from other video doorbells. Still, there is a lot of information and a few good questions, like asking the type of siding you have on your house (i.e. vinyl or wood) and instructions on the tools you will need for installation.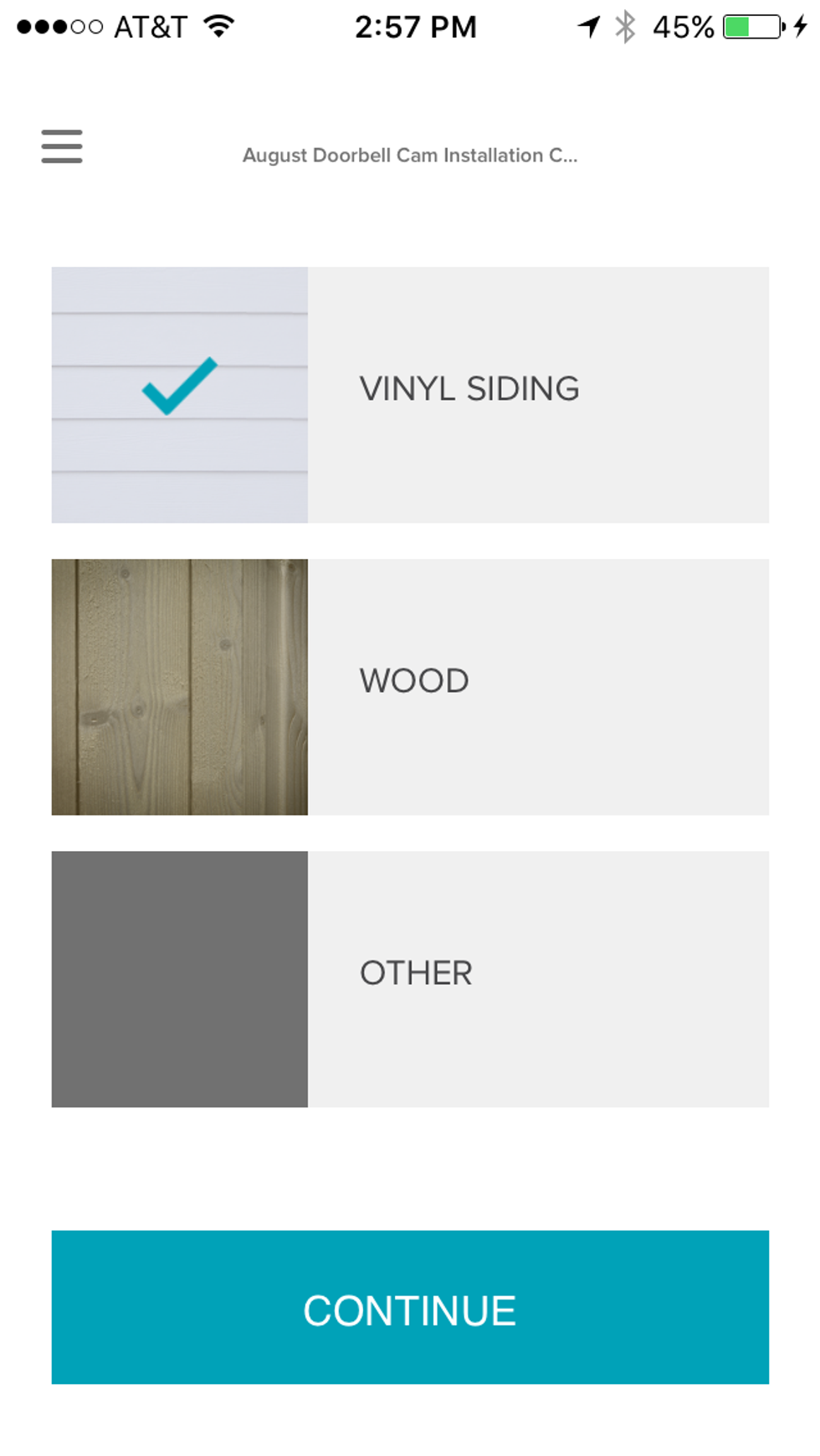 Use August app to help install your video doorbellGearbrain
Before you remove your old doorbell, make sure you have a compatible doorbell setup. August Doorbell Cam works with wired doorbells that have an analog chime (mechanical doorbells). If you have an existing doorbell that has a speaker, this is a digital chime. August Doorbell Cam and most other video doorbells are not compatible with this type of doorbell.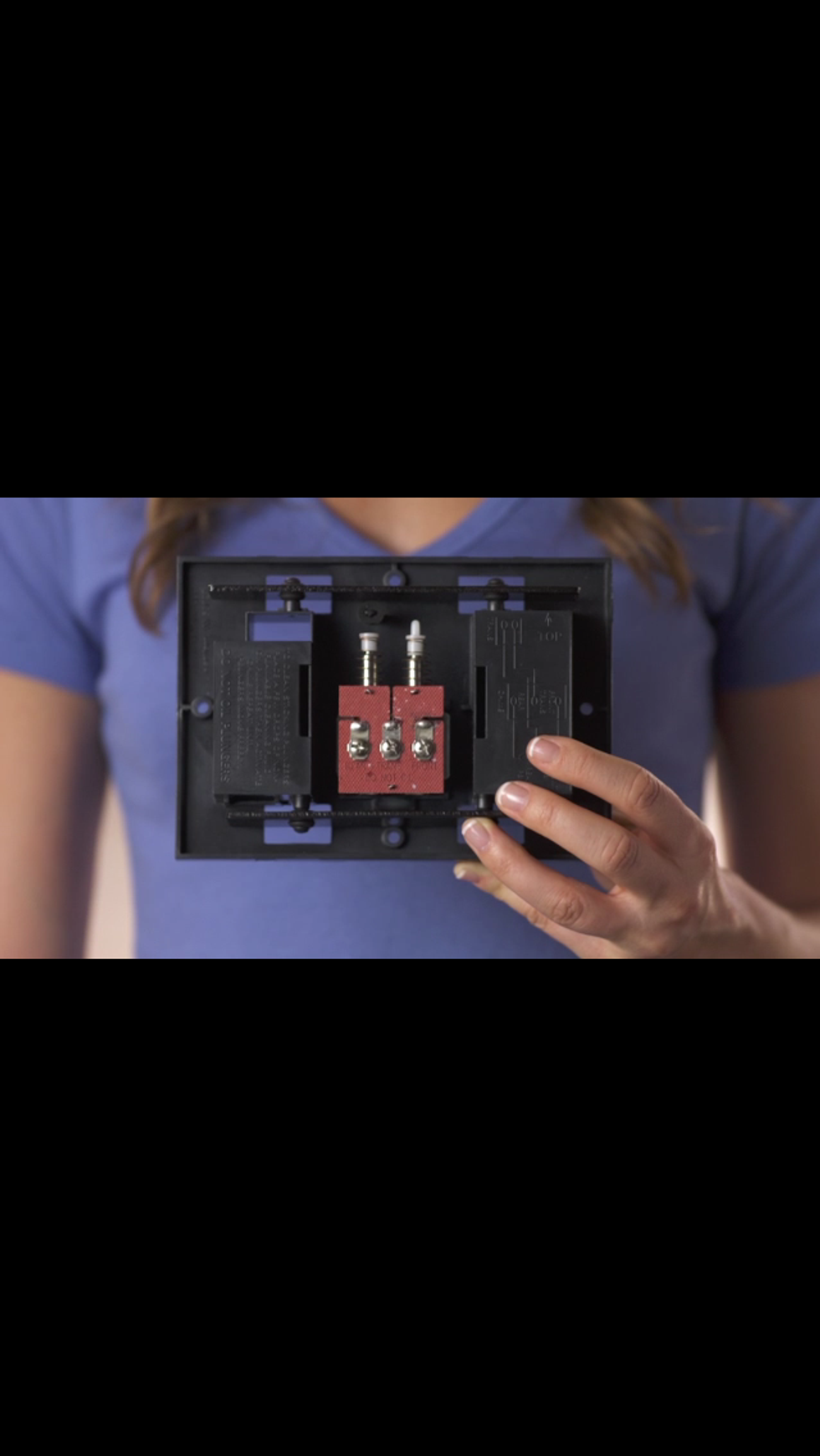 This is a digital doorbell. August Doorbell Cam is not compatible with these type of set ups. August home
Once you remove your old doorbell, remove the spacer from the mounting plate. Then, install the mounting wedge. Make sure you thread the doorbell wiring through the center hole of the mounting wedge and that the wedge is angled towards your door. Once you secure the mounting wedge, you will install the mounting bracket—this is where you will snap on your August Doorbell Cam. After the Cam is attached, leave it on for at least 30 minutes to charge the internal battery—which you'll need to complete your setup and stream video.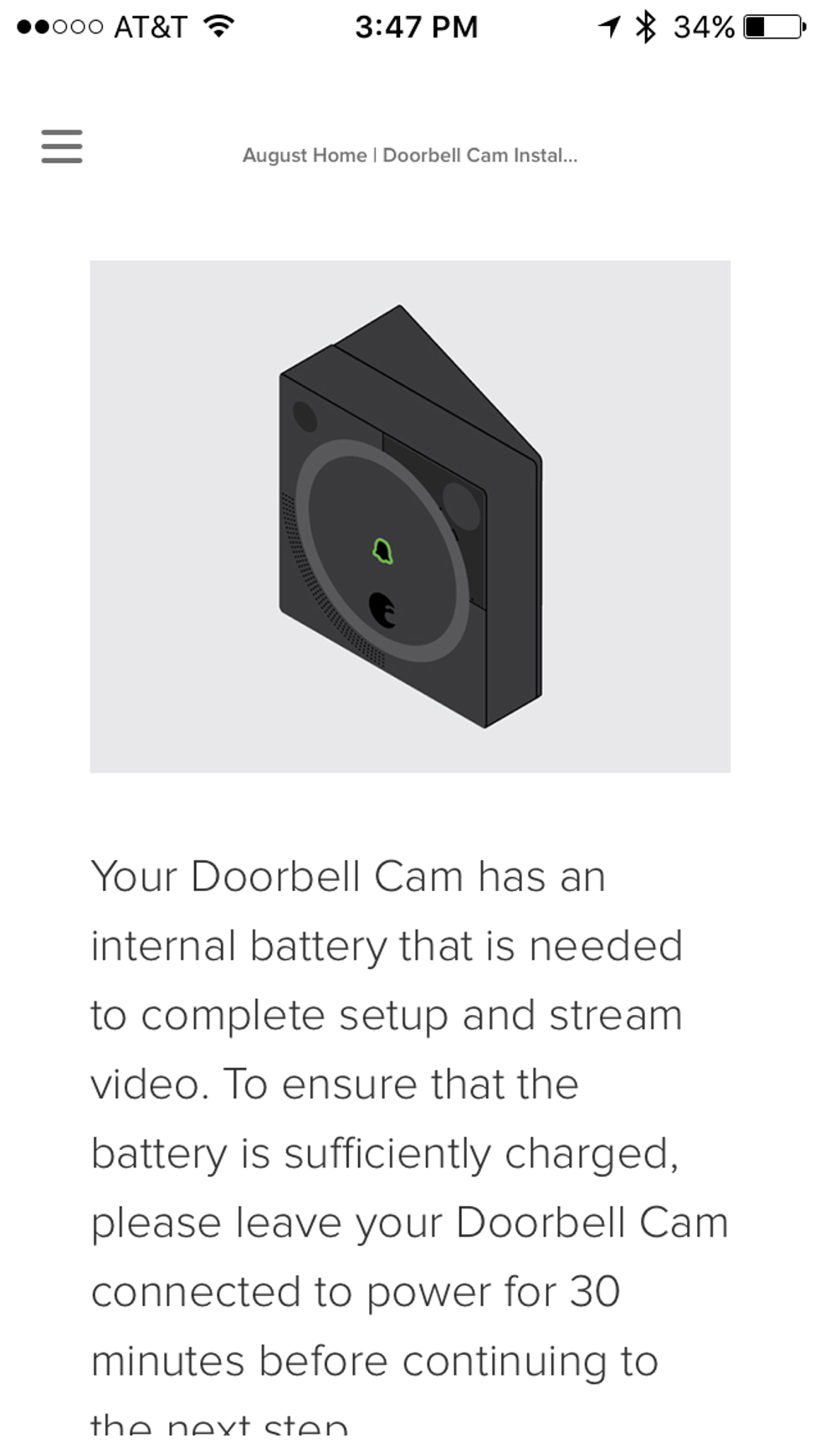 August home appGearBrain
One of the nice features of August Doorbell Cam is the device acts like a Wi-Fi Bridge to your August Smart Lock. Normally, to get remote access for your August Smart Lock, you need an August Connect to connect your August Smart Lock to link to the internet. But if you own a August Doorbell Cam, you won't need August Connect. All you need is a reliable Wi-Fi signal at your door and you will be able to access your August Smart Lock through the August Home app.
Depending on where you are planning to place your August Doorbell Cam, you need to have a significant Wi-Fi signal strength for your August Doorbell Cam to work efficiently. We recommend placing your Doorbell Cam within 10 to 15 feet of your Wi-Fi router. If for some reason, you don't have a strong enough signal, you will need to get a Wi-Fi extender to get your Doorbell Cam to work optimally. For our test door, we placed it within 15 feet of our router and also tested the signal strength. We had a very strong Wi-Fi signal which was helpful in generating quality videos of our visitors. (To learn more about improving your Doorbell Cam Wi-Fi signal, visit August's website.)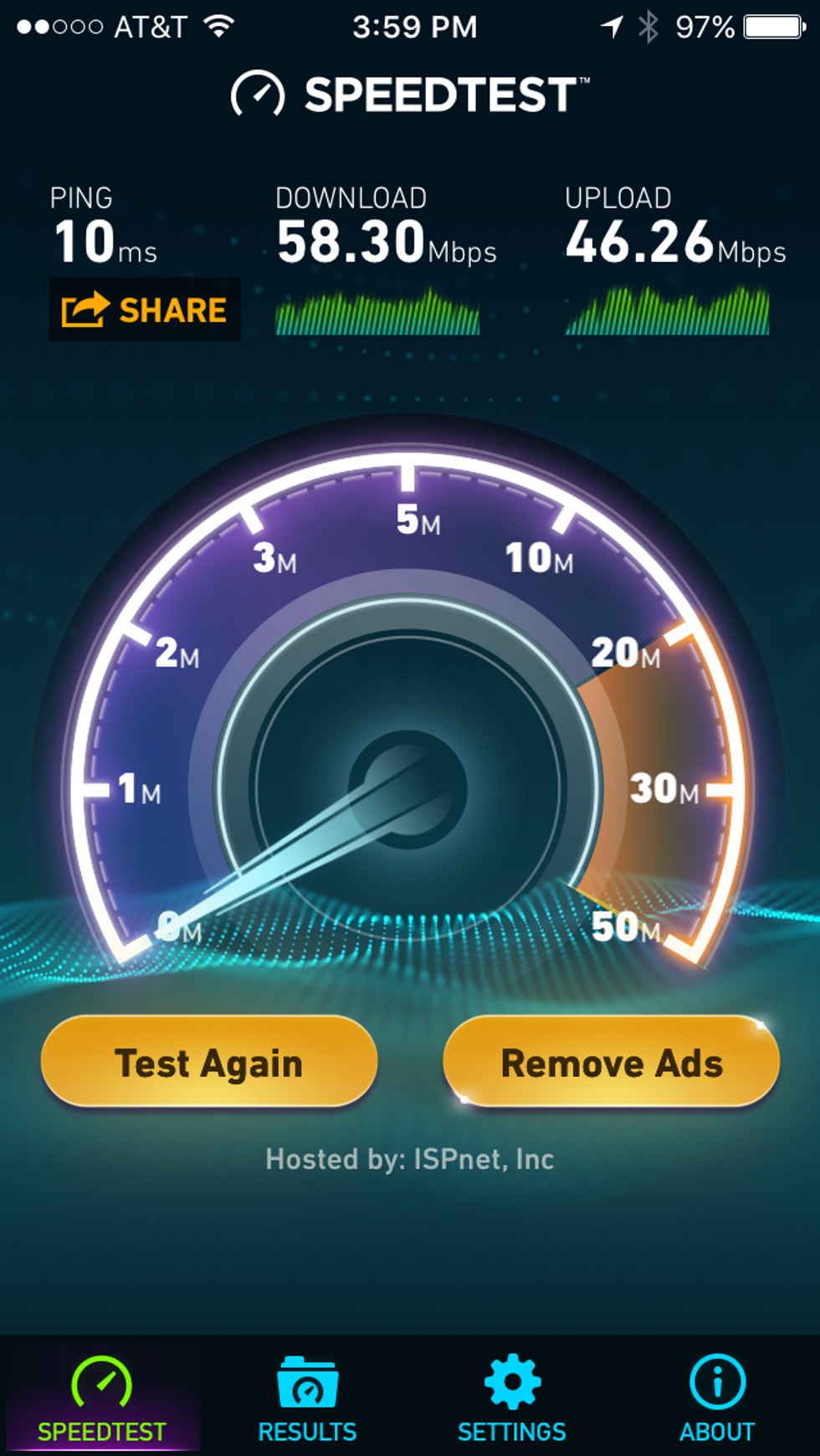 Use mobile speedtest app to see how good a signal you have at the location you plan to install your August video doorbellGearBrain
August Doorbell Cam not only lets you see your visitors, but speak to them from anywhere. Besides the HD camera, August Doorbell Cam comes with a two-way audio system that allows you to speak to visitors using the August App. And since you are part of the August Home Smart Home Solution, if you want to buzz your visitors into your home by unlocking your August Smart Lock, it can easily be done through the August Home app. Again, a nice feature.

How does August Doorbell Cam stack up against other video doorbells? Like all video doorbells which are compatible with a smart lock, you can easily unlock your smart lock from the video doorbell app. August Doorbell Cam is the only video doorbell that can unlock an August Smart Lock. Skybell is not compatible with August smart locks but is compatible with Kevo smart locks. Ring is also not compatible with August Smart Locks but is with Kevo, LockState smart locks as well as other third party hubs (i.e. Wink).
August Doorbell Cam and Airbnb – how does it work?

Smart locks and video doorbells are great essentials for a rental property, especially Airbnb properties. By having smart locks and video doorbells on your rental property, owners can easily keep track of who is coming and going from their property, without the worry of lost keys or getting keys to perspective renters.
August Doorbell Cam and Smart Lock are easily paired and used by Airbnb properties. A property owner registers both connected devices with the specific rental property, and gives August authorization to manage guest access to the property. If both of these are done by the owner, guests will be sent a welcome email from August with instructions upon confirmation of their Airbnb reservation. This is a nice feature.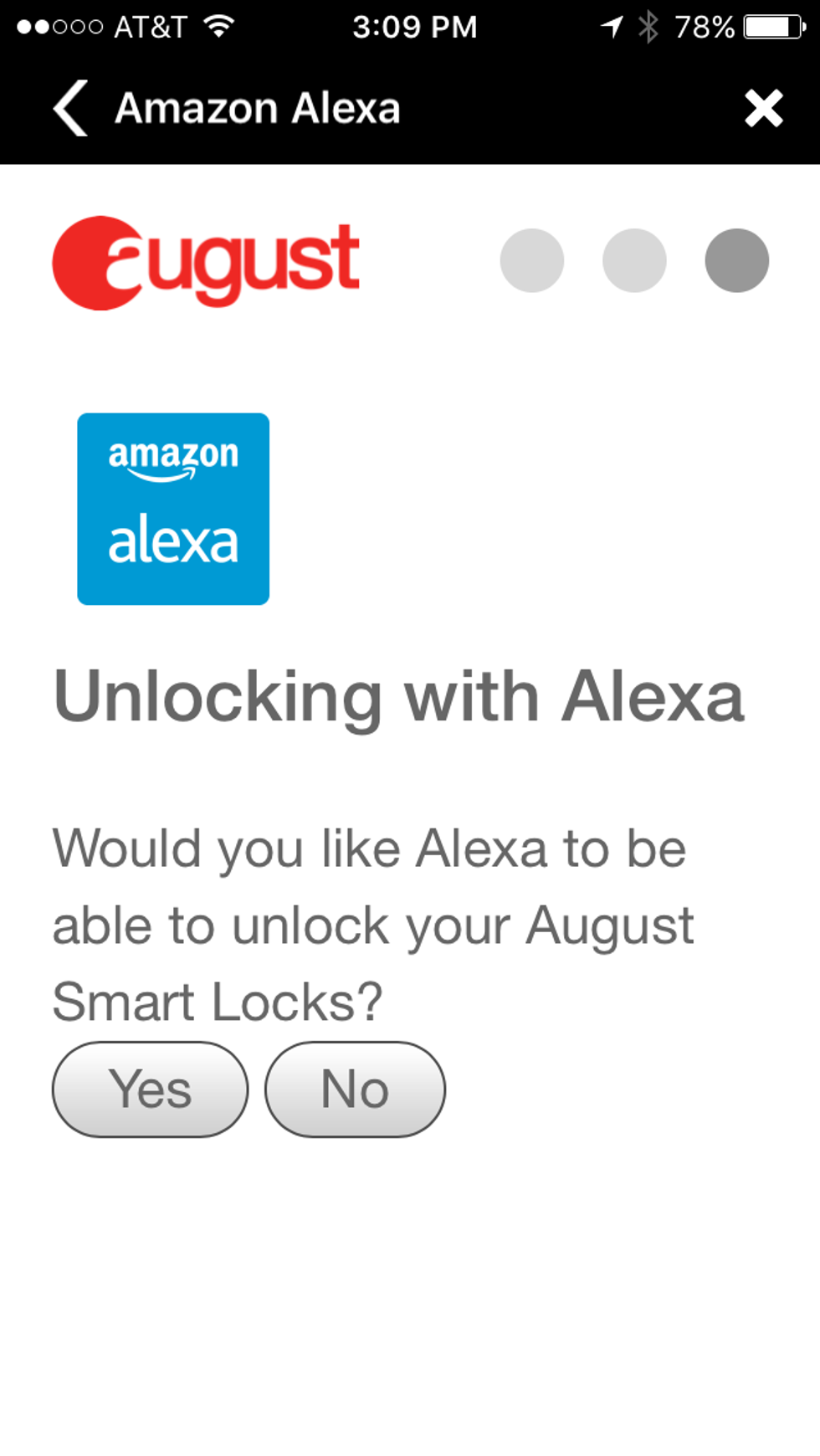 august home appGearbrain
Compatible with Other Connected Devices

August Doorbell Cam is part of August Home's Smart Home Solutions group which includes August Access, August Home's program that partners with other connected device manufacturers like Apple HomeKit, IFTTT, Amazon Alexa, Google Home and Nest. Using your August Home app, you can add the August Doorbell Cam to any of the IFTTT recipes you create or ones that are currently available through IFTTT Channels. You can also sync your August Smart Lock and Doorbell Cam with Apple HomeKit, or use Amazon Alexa to open your door (with August Smart Lock) once you see who is there via the August Doorbell Cam. These are solid features for consumers looking for a secure and easy way to run their smart home.
August Doorbell Cam costs $199 and can be purchased on August Home web site or on Amazon, Walmart and Best Buy.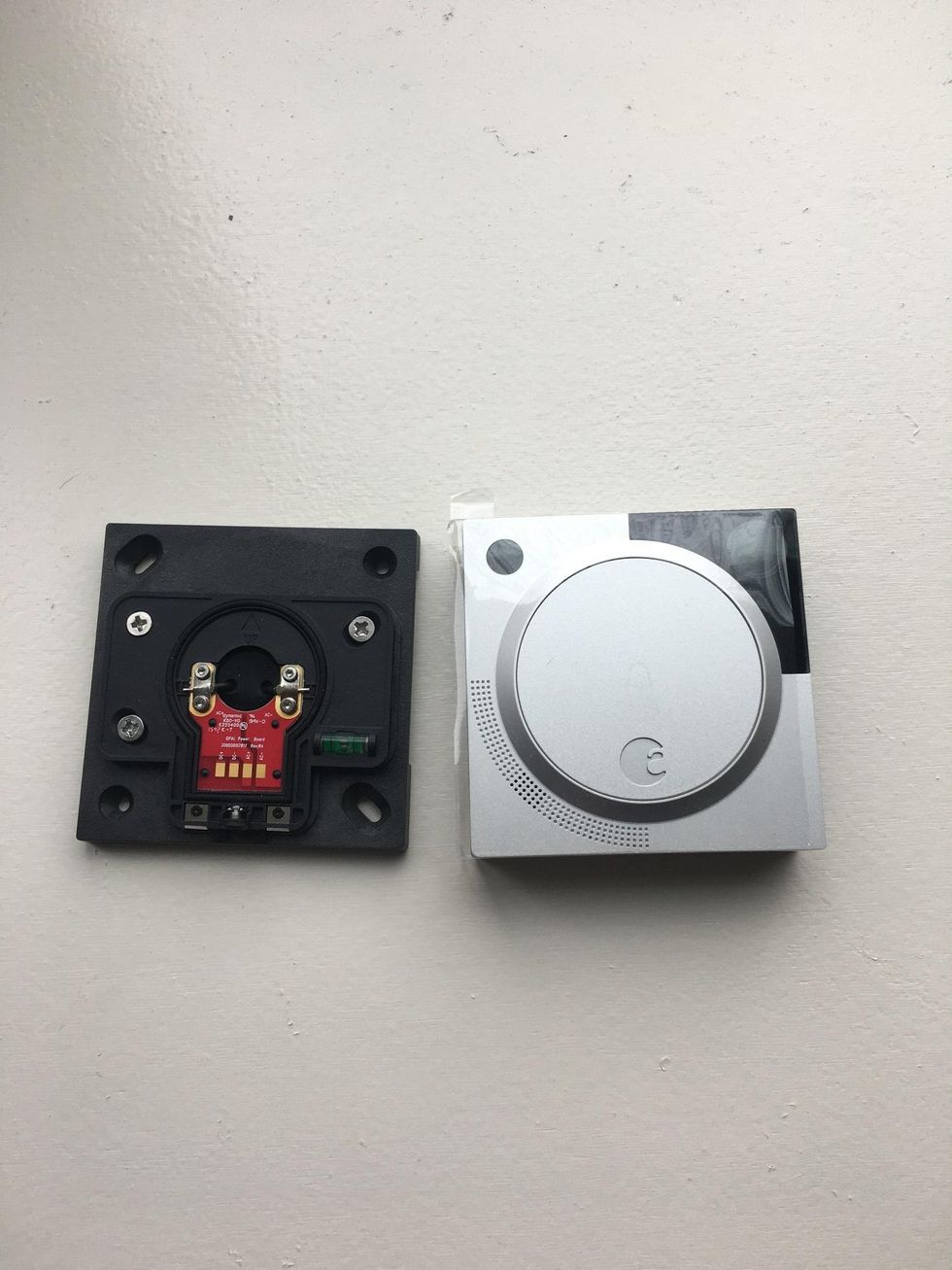 August Video Doorbell CamGearBrain
Summary

August Doorbell Cam is part of the August Home's Smart Home Solution, which we think is a robust product line for today's smart home. This product line offers multiple solutions for consumers who are looking for simple and secure ways to protect their home, second home or rental property.
August Doorbell Cam is not as easy to install and does not offer night vision like other video doorbells. They also require a monthly fee to store your videos. But August Doorbell Cam is the only video doorbell compatible with August Smart Locks. If this is the smart lock you want to have, then this is the only video doorbell option for you to use. The device has a slick design and can be angled towards your door so visitors can easily be seen. August Doorbell Cam also offers two-way communication and motion sensor to help you see guests before they ring the bell, and also lets you talk to them before allowing access. Doorbell Cam also works for Airbnb owners as well.
Overall, August Doorbell Cam is a good video doorbell, especially if you own August Smart locks. If you don't own a smart lock or video doorbell, August Smart Locks and Doorbell Cam are a good pairing option, giving remote access without the need for a third party hub or device (which is common with smart locks.) If you're still not sure, we recommend comparing August Smart Lock and Doorbell Cam to other combinations (i.e. Skybell and Kevo) to see which one meets your needs best. All are good options for your to secure your smart home.
Pros: Angles to your doorway, integration with August Smart Lock, putty to protect inner-wall, acts as a Wi-Fi Bridge for August Smart Lock, works with both 5G and 2.4 GHz.
Cons: Installation is harder than other video doorbells, wiring into dolphin holders is not easy, difficulties mounting bracket, design, instructions are not as intuitive as other video doorbells.
Check out The GearBrain, our smart home compatibility find engine to find other smart video doorbells and compatible products that work with Google Assistant and Amazon Alexa enabled devices. You can also ask questions and troubleshoot any problems.