Google Assistant is certainly one of the strongest voice assistants, able to serve up the weather — but also the link to controlling tons of smart products from speakers to your kitchen over. These gift ideas integrate Google's smart assistant, either because it's actually baked into the device ("Hey Google…) or because Google Assistant can link up and control these products in your home.
For anyone on your list who is a Google Assistant fan, or someone who may be intrigued about how voice assistants can make a difference in their life, these 12 (plus 1 extra!) suggestions are a great place to start this holiday season, with someone that will work with anyone's budget.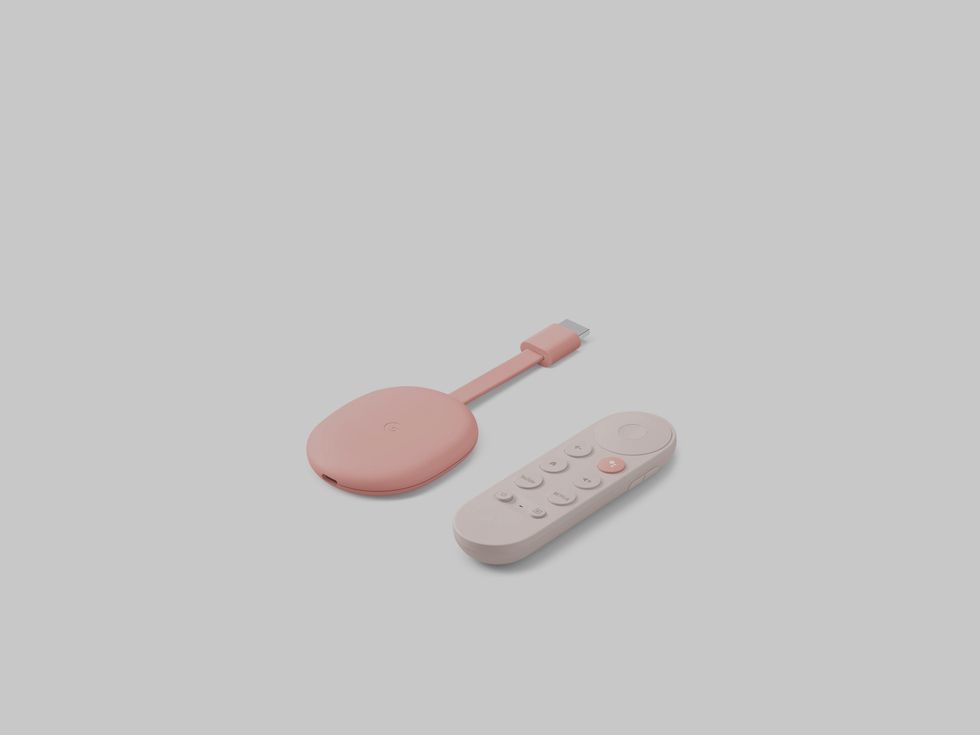 The new Google Chromecast includes a remote for the first timeGoogle
The new Chromecast immediately connects to most streaming services, from YouTube (owned by Google), Netflix and HBO Max, to Disney+ and more. It plugs into your TV's HDMI port, and sports HDMI pass-through of Dolby audio content. It's the first entry device to show off Google TV, a new system that is designed to help organize the way you search and find content to watch.

New to Chromecast is also a remote control, with a dedicated button for Google Assistant meaning you can pull up shows and search via voice. And of course since you have access to the voice assistant you can use it to access other information, including devices you have installed in your home. The remote also has a dedicated button for YouTube and Netflix as well. The new Chromecast comes in three colors including snow, sky and sunrise, a deep pink, all for $49.99.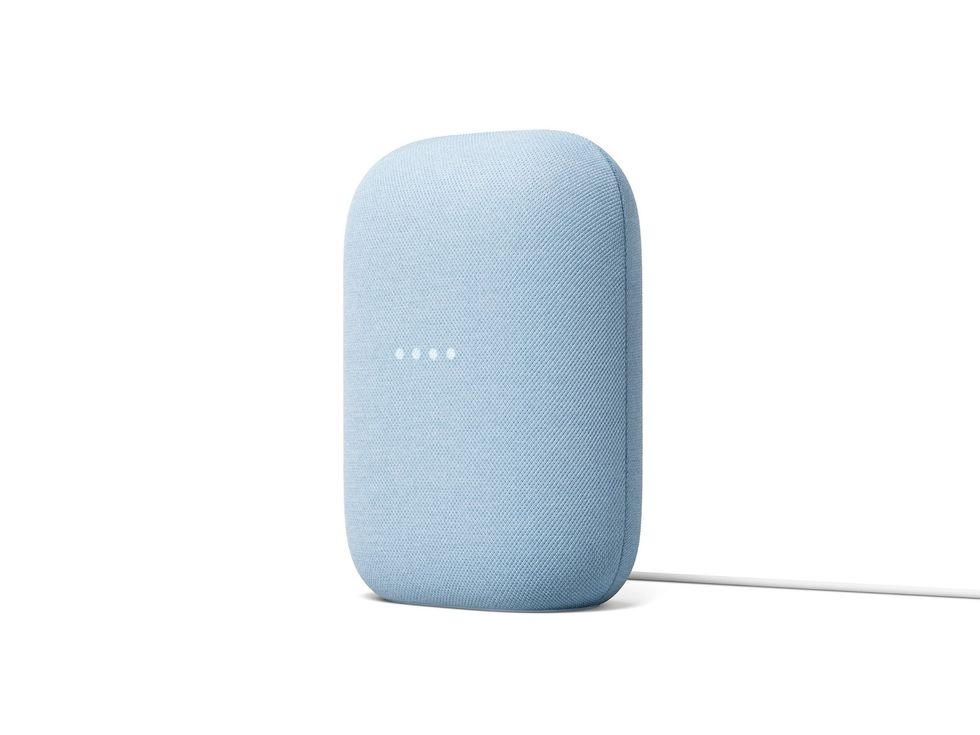 The new Nest Audio is just $99.99 and has 50 percent more bass that the original Google Home smart speakerGoogle
The new Nest Audio has a squared off, oval shape, stands tall, and is covered in the muted fabric colors we've grown to expect from Google, including chalk, charcoal, a sky blue, green sage and a sand pink. Just $99.99, the new speaker has 50 percent more bass and 75 percent more volume than the original Google Home.

Nest Audio will also integrate into the existing Google smart home speaker system, meaning you can shift music from the Nest Audio to others in your setup just by asking, "Hey Google move the music to the living room pair," or "Hey Google, move the music to the whole home group." Of course Nest Audio will work as a smart home speaker, and connect to devices through the Google Home app and also Google Assistant.
Google Pixel 5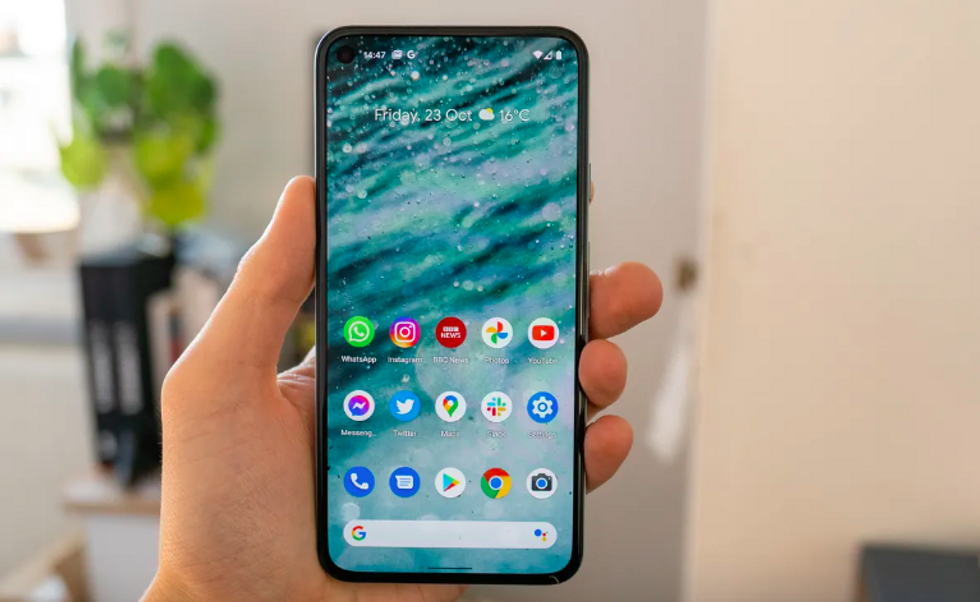 Google Pixel 5GearBrain
This new 5G Android phone from Google is an excellent smartphone for the price, which is a solid $699. You get a great display, a design that is of a sensible size, and a fantastic camera system, plus Android 11 — which is not something you'll find pre-installed on a number of newly released Androids so far this year. There's 8GB of RAM in the new Google Pixel 5 and also 128 GB of storage. It's a solid smartphone for its price, and excellent for any Google Assistant and Android user.

KitchenAid Smart Oven+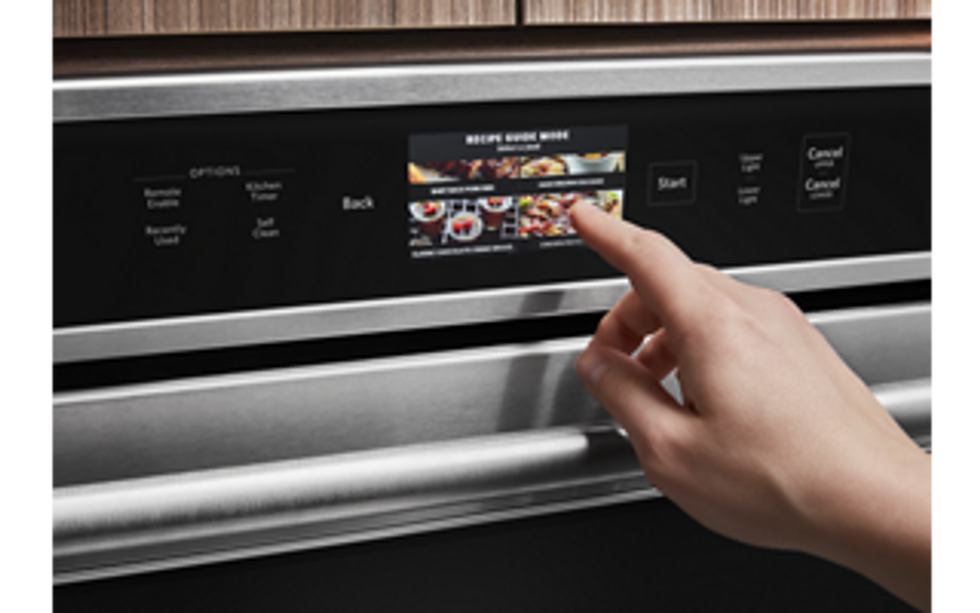 The KitchenAid Smart Oven+ connects to Google Assistant for voice control over starting your dinnerKitchen Aid
This 30-inch smart oven is the ultimate gift for any special chef or baker in your life. The $2,879 stainless steel smart home device connects to Google Assistant, but of course it has basic controls such as standard push button settings on the front. You can buy additional attachments from a grill to a stone cooking tool, and yes, the KitchenAid Smart Oven+ can also bake, broil and cook via a convention setting as well.

Lenovo Smart Tab M8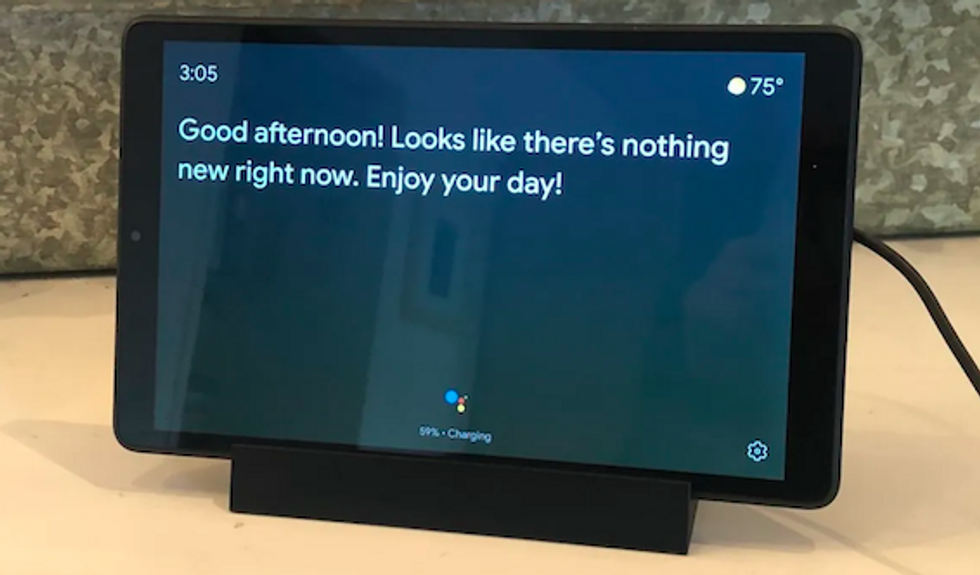 The Lenovo Smart Tab M8 is perfect for anyone who also loves watching YouTubeGearBrain
For any pal who loves YouTube, this 8-inch tablet works with Google Assistant and is so fun you may be tempted to get one for yourself. Spending as much time as we have this year online, having a second screen is a real luxury, and this gift is one you can give your best friend for just $100. Even better, the Lenovo Smart Tab M8 comes with a nice stand which means you can have it sit on table, desk or anywhere you want, like the kitchen where your pal may be whipping up a delicious holiday treat for you this year.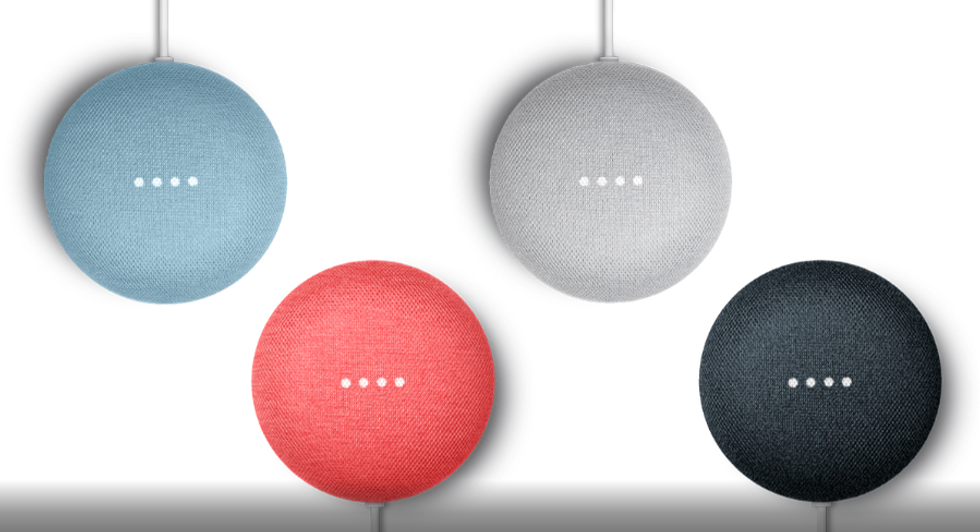 Pick up a Google Nest Mini for just $49, although prices tend to drop lower than that as the holidays get closerGoogle
The Google Nest Mini is the perfect starting point for anyone curious about how Google Assistant can work in their life. It's small, it's extremely colorful and it's very affordable as a holiday gift, starting at $49. But often as the holidays get even closer, we've seen these devices drop in price by almost half.

These small round drops are covered in fabric, in colors ranging from charcoal to sky blue and a coral pink. Four lights on the top let you know when it's listening to you, and Google Assistant can chat back or even stream content from YouTube to HBO Now.
Google Nest Mini Stands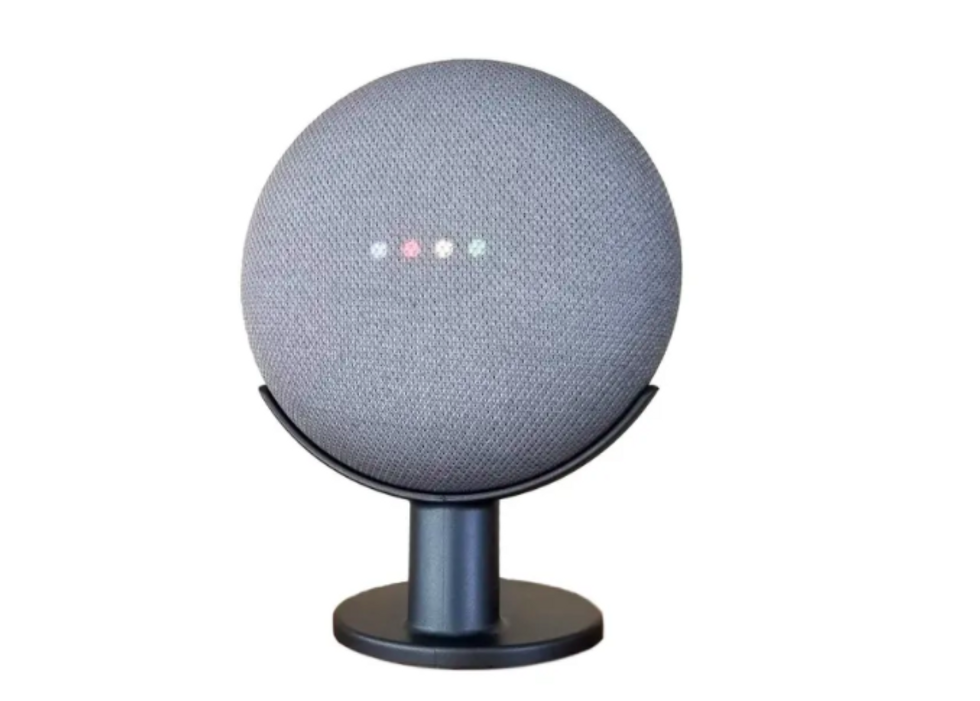 Add a cute stand for a Google Home Mini to round out your holiday giftMount Genie
Feel like splurging a bit? Consider picking up a stand for the Google Nest Mini, which can elevate (literally) this tiny speaker into a small footprint. Some Google Nest Mini Stands can be used to hand the Mini on a wall, plug directly into a socket, or stand up on a desk, like this cute Mount Genie Pedestal, which is also just $10.
Ecovacs Deebot 500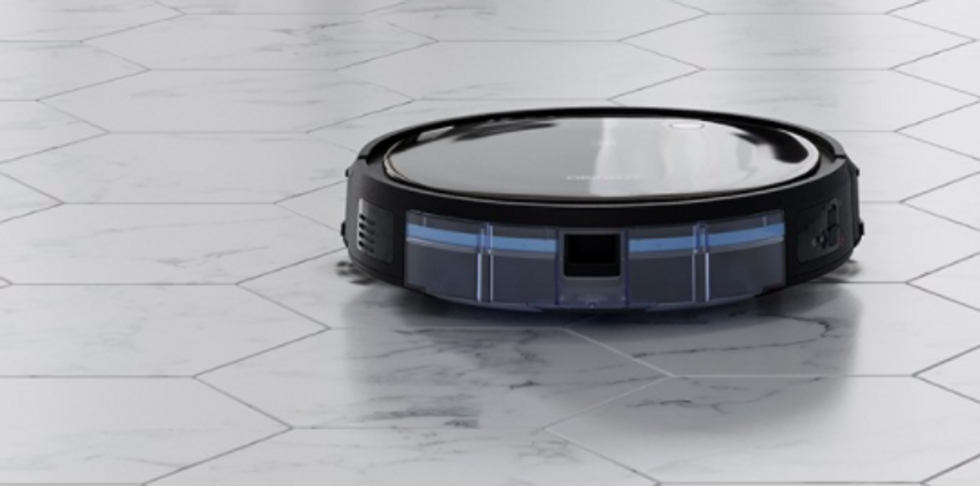 The Ecovacs Deebot 500 pairs with Google Assistant to let you control the robot vacuum with your voiceEcovacs
The Ecovacs Deebot 500 is a great budget robot vacuum, priced at just $199, an almost unheard of price for a smart home vacuum. The device works great with Google Home, and then with Google Assistant, which means once you've paired them together, you can ask Google to start up the Deebot 500 and get to cleaning. Even with the vacuum this affordable you still get some nice perks, like Max Mode to hit stubborn spots, and you can even schedule the robot to clean when you want.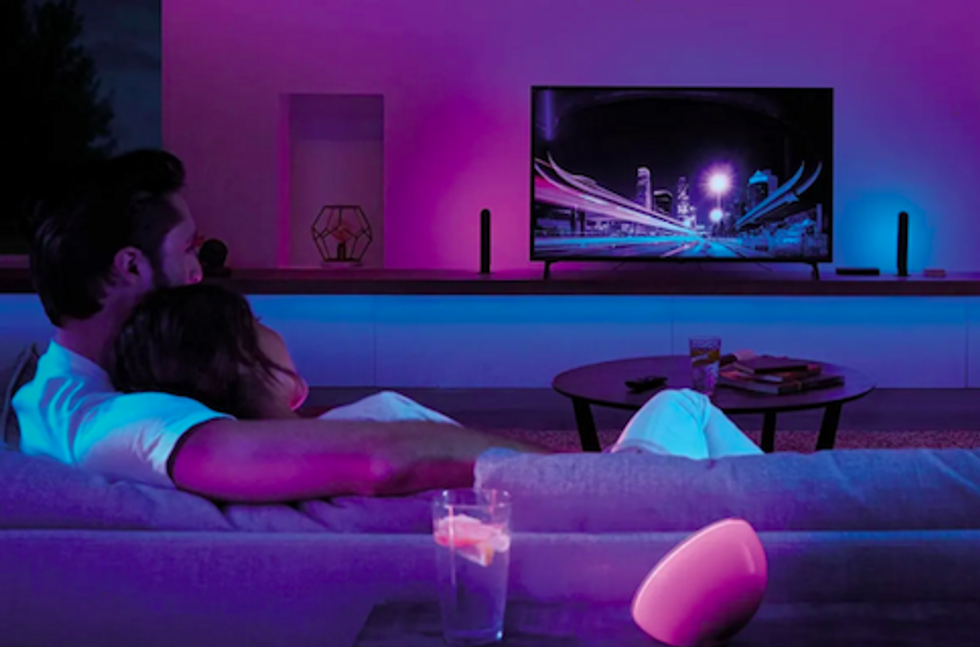 You can sync your Philips Hue lights to whatever you're watching on TV with the $230 Sync Box Signify
The $230 Philips Hue Sync Box treats people to a fun and impressive addition to their home by syncing the lights around this device to whatever is playing on their TV. You can adjust the brightness, pick from three modes (video, music and game), and select one of four intensity levels ranging from subtle to extreme.

Plus, the device can be controlled by speaking to Google Assistant, and works with anything plugged into a TV using an HDMI cable. That means video game consoles, streaming sticks, satellite boxes, Blu-ray players, and anything else where someone consumers media. And yes, it's great for gamers too.
Nest Wifi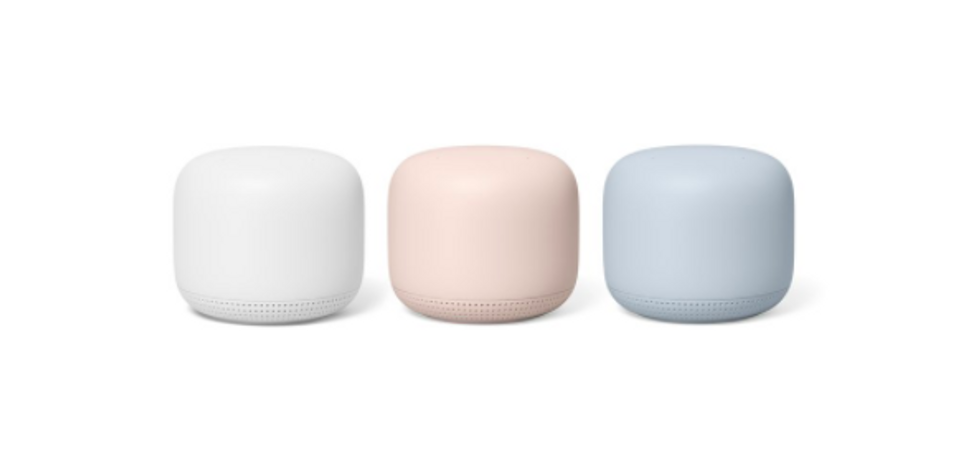 Just a single Google Nest Wifi router can cover 2200 feetGoogle
Nest Wifi is another Google product, a mesh Wi-Fi system that uses a main router, and a second mesh point to extend the range of Wi-Fi in a living space. You can pick up additional points, but the initial kit contains the main router and one point for $269, or just one single router for $169 which is designed to cover 2200 feet. These devices are marshmallow white cute, round and pudgy, and easy design-wise on the eye.

An even better perk? Your Nest Wifi also works as a Google Assistant smart speaker, like the Google Nest Mini, able to play back music from all the content providers the smaller speaker works with too.
Nest Hub Max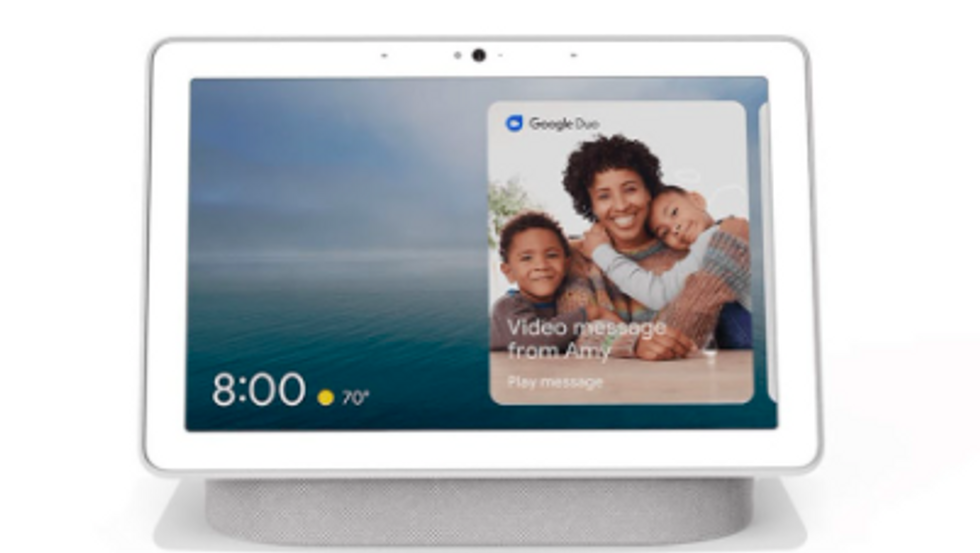 The Nest Hub Max is both a speaker and a display that can work for video conferencing tooGoogle
The Nest Hub Max is a Google display that sits like a control panel on your desk. At $229, the Nest Hub Max has a stereo speakers, a 3-inch woofer microphone and of course cameras. You can even watch Netflix on the device, use video conferencing tool Good and of course call up Google Assistant right from the touchscreen. And there's a built-in Nest Cam security camera, which can keep an eye on your pal's home, right inside, which they can view while they're away.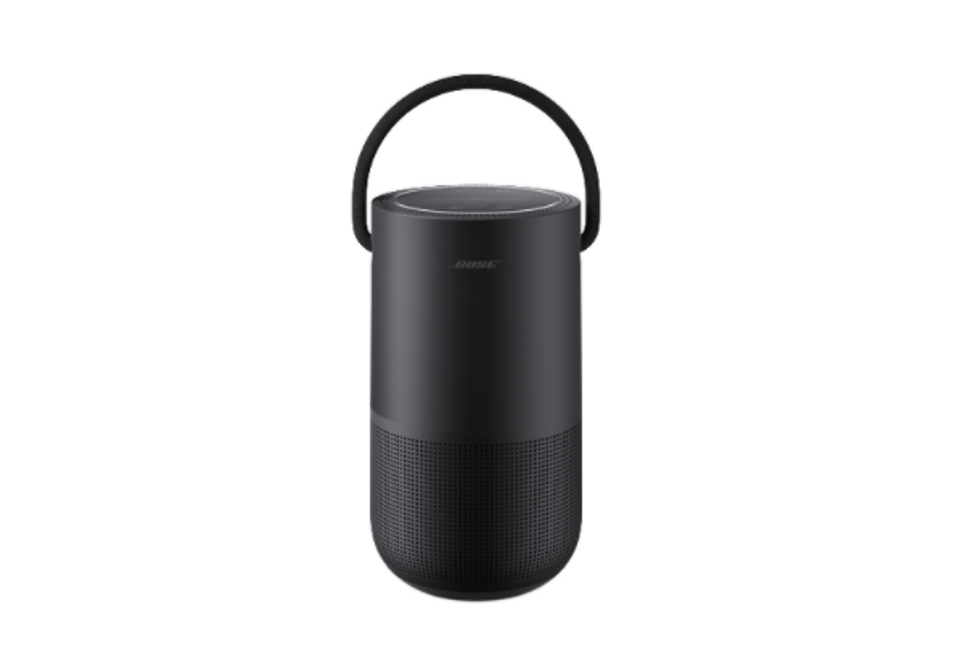 The Bose Portable Speaker is perfect for any outdoor winter picnics you're planning this yearBose
Bose packed a portable speaker, a battery-powered wireless device that can play 12 hours on one charge. The $350 is also water resistant, and delivers 360-degree sound — great for when Google Assistant responds when you ask it to stream from music apps, podcasts, audiobooks or look up something on the internet. You can pick up the Bose Portable Home Speaker in either black or white.

Lenovo Smart Clock Essential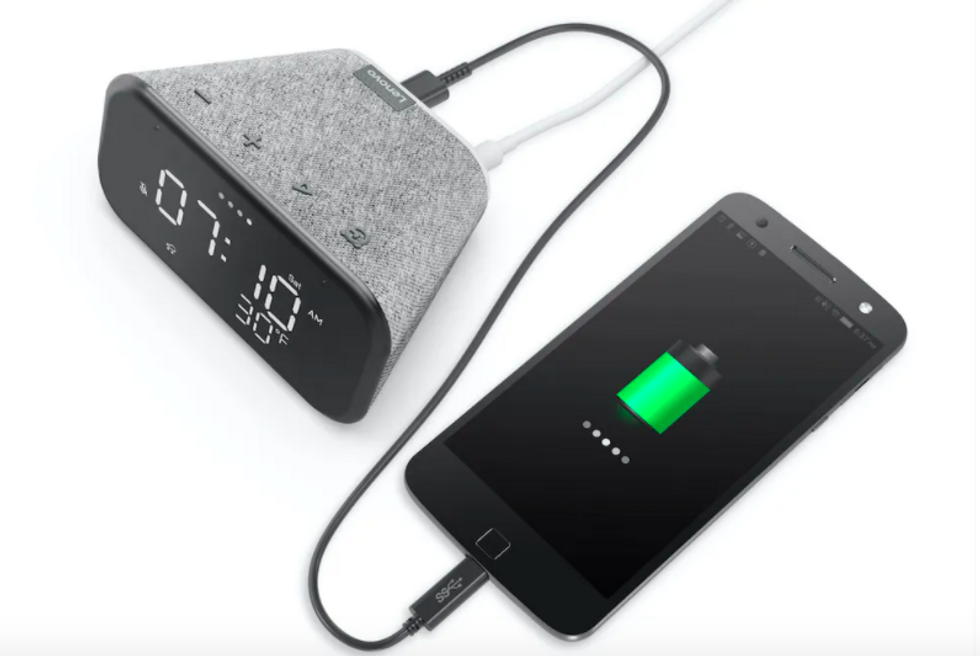 The Lenovo Smart Clock Essential has a USB charging port in the backLenovo
This $50 smart clock from Lenovo works with Google Assistant, and displays the time in big LED digits, along with the local weather neatly printed below. There's also night light built inside the Lenovo Smart Clock Essential's auto-dimmable display, a USB charging port — and if you want to spend a bit more on the gift, you can always upgrade to the original smart clock.

And after you've wrapped their gift, consider adding a little Getting Started with Google cheat sheet like the one we've put together for you below.
Google Assistant and Google Home Getting Started Guides:
Check out The GearBrain, our smart home compatibility checker to see the other compatible products that work with Google Assistant enabled devices.
Introduction of The GearBrain, The First Compatibility Find Engine for Smart Devices www.youtube.com