Like GearBrain on Facebook
Google says it is aware of sound issues affecting the Nest Hub and Hub Max smart displays, with owners reporting the problem for over a month.
Users have been posting to Google's own support pages since early February about how their Nest Hub and Hub Max devices are outputting no sound. Even with the volume set to its maximum level, they claim no sound is produced.
Read More:
This is a fundamental problem for smart displays like these, which have the Google Assistant and are also used to play music, as well as sound alarms and timers. Without sound, many of their core functions are no longer usable.
Google said it was aware of the issue on February 27 but hasn't yet shared a solution to the problem. It also hasn't disclosed a timeline for when a fix might be found, and the most recent message posted by Google is now over two weeks old. Google said: "Our team is aware of this issue and is currently looking into the issue at hand."
Users have also posted on Reddit to share their stories of the sound no longer working. Several owners have discovered that rebooting the device temporarily fixes the problem, but only until the following morning, when once again the displays fall silent.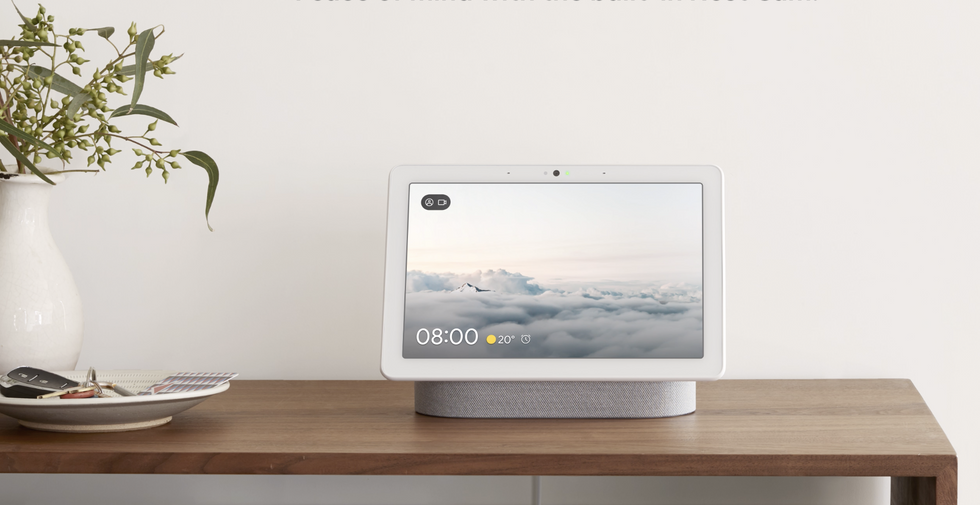 The Nest Hub Max has a 10-inch screen and Google Assistant Google
How to reboot the Nest Hub or Hub Max

Rebooting these smart displays has been found to offer a temporary solution. To do this, you can either just pull the power cable out and reattach it, or switch the power off at the outlet for a moment before switching it back on and letting the hub reboot.
Alternatively, open the Google Home smartphone app, tap on the affected device then tap the gear icon for the settings page, followed by the three dots icon in the top-right corner, then Reboot.
The hub usually takes around a minute or two to come back on and, according to those affected by the issue, the sound output is restored for a while. Some users report how sound disappears again the following day, or at most a few days later, so clearly this isn't a perfect solution.
Check out The GearBrain, our smart home compatibility checker to see the other compatible products that work with Google Assistant enabled devices.
The GearBrain, First Compatibility Find Engine for Smart Devices www.youtube.com
From Your Site Articles
Related Articles Around the Web
Like GearBrain on Facebook