Like GearBrain on Facebook
Google this week announced something most of its fans already knew a lot about — the Pixel 4 and Pixel 4 XL smartphones.
Quite possibly the worst-kept secrets in tech, the new Android phones go up against fellow flagships like the iPhone 11 and 11 Pro, Samsung Note 10, and OnePlus 11T.
Read More:
Google hopes to fight such stiff competition by doubling-down on what it does best —computational photography — but also branching out into something new: radar.
Known internally at Google as Project Soli, the radar chip installed above the display of the Pixel 4 and 4 XL is used to better understand the phone's immediate environment. For instance, the phone notices when your hand approaches it, then uses this information to fire up the phone's equally new face-unlock system.
Just like Face ID on the last three generations of iPhone, Google's system uses infrared light to scan a Pixel 4 owner's face, then uses this highly detailed map to only unlock when the right person picks it up. With the radar spotting an approaching hand and priming the system, Google says its face unlock tech is faster than any other.
Called Motion Sense, the system is also used to let you skip a song by swiping your hand a few inches above the phone. This same gesture can be used to accept or decline an incoming call without touching the phone itself - handy if you're cooking and don't want to smear food all over your new phone.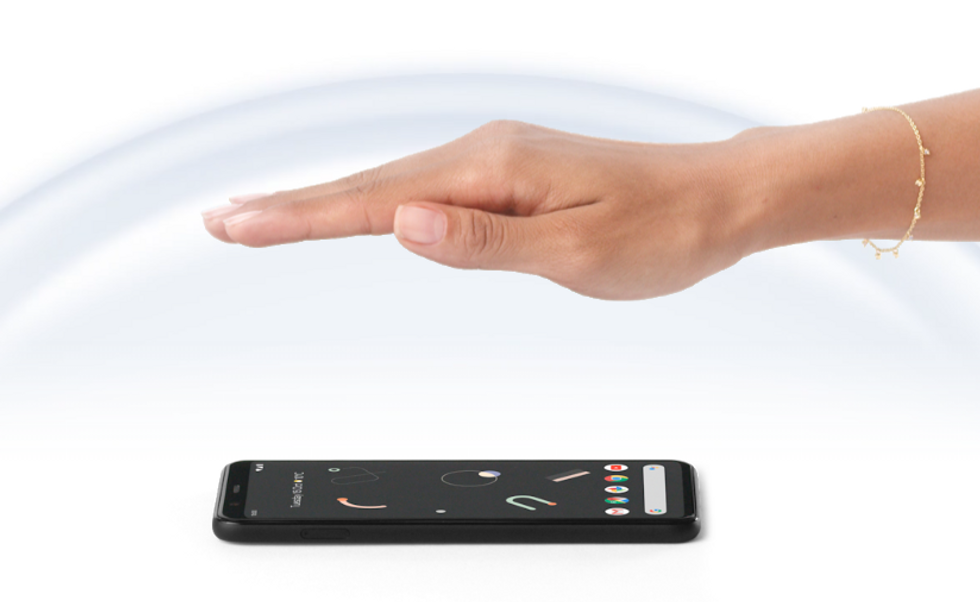 Motion Sense uses radar to locate your handGoogle
The system also spots your hand when an alarm is ringing; that way, it can lower the volume as you reach out for the phone.

A second new feature debuting on the Pixel 4 is an astrophotography mode in the camera app. This creates a single image by shooting 15 long-exposure photos each lasting around 15 seconds, then merging them together to create a single shot. The process can take more than four minutes, Google says, so you'll want to place your Pixel 4 on the ground or fix it to a tripod before starting.
Also new for the camera app is a way to adjust the strength of its HDR feature by manually tweaking the shadows and highlights before taking a photo. What's particularly smart here is how the phone's viewfinder shows how the photo will look - complete with adjusted HDR parameters — before you press the shutter.
For the first time Google has fitted its new Pixel phone with a second rear camera lens. But instead of using a wide-angle lens, as was expected by many, the company has opted for a telephoto lens with 2x zooming capability. Google then powers up its market-leading artificial intelligence to create zoomed-in images without the drop in quality usually seen with smartphones.
Google's artificial intelligence is also used in a new voice memo app. This may not sound too exciting, but when demonstrated on stage this week it looked impressive. The app uses on-phone AI (so nothing is sent to Google's cloud) to transcribe your recordings live, then lets you search them later by typing a word or phrase. Then, the phone shows you where on the timeline of the recording you can find that word or phrase. This technology is bound to help anyone who uses transcription for interviews.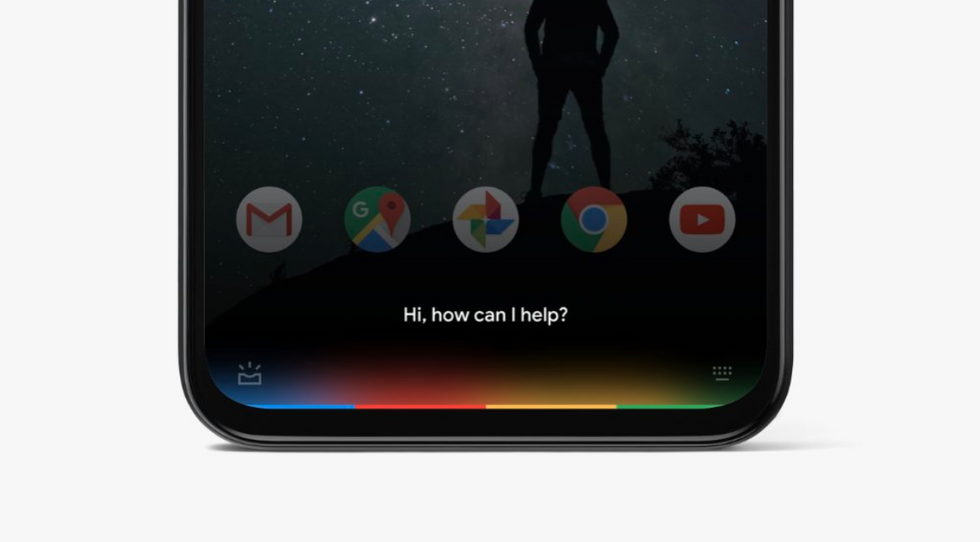 New-look Google Assistant on the Pixel 4Google
Finally, the Pixel 4 is the first phone to show off the new-and-improved Google Assistant. The voice butler works just as before, but is now faster and does more of its computing on the phone itself. This means simple tasks like setting timers and alarms are done using the phone's processor, rather than sending the request up to Google's server to work out what to do and say.

Google also demonstrated how the improved Assistant can interact with a wide range of third-party apps and websites. For example, you can ask the Assistant about a singer, then ask it to show you their Twitter account. After that, you could ask the Assistant to look up tickets for their next show, all without repeating their name over and over again.
The Pixel 4 and 4 XL can be pre-ordered now and they go on sale on October 24. The smartphones are priced from $799 and $899, and are each available in black, white and orange. Storage options are 64GB and 128GB.
From Your Site Articles
Related Articles Around the Web
Like GearBrain on Facebook