Like GearBrain on Facebook
Eight years after announcing its unusual new wireless internet service, delivered from a network of balloons floating 20km high, Google's Project Loon is to shut down.
Back in 2013, Google's plan was to use the balloons and their solar-powered networking equipment to bring the 'next billion people' online, delivering wireless broadband from the skies in areas with poor existing infrastructure. The project began with a trial in New Zealand where 50 internet connections were provided with a single helium-filled balloon.
Read More:
The hope was for Google to offer a cheaper way of connecting to the internet. At the time, the company said for over half of the countries in the southern hemisphere, accounting for two out of three people on Earth, internet access was too expensive.
Loon then rose to fame when it played a key role in restoring cell connectivity after a hurricane hit Puerto Rico in 2017.
There was hope that the project would succeed, as it followed the Waymo autonomous car division from Google's X labs on the journey to become its own division under Google parent Alphabet. Loon has been its own spin-off business since July 2018
But unfortunately the dream of delivering low-cost internet via balloon will no longer become a reality. Loon chief executive Alastair Westgarth wrote a blog post today (January 22) confirming its demise.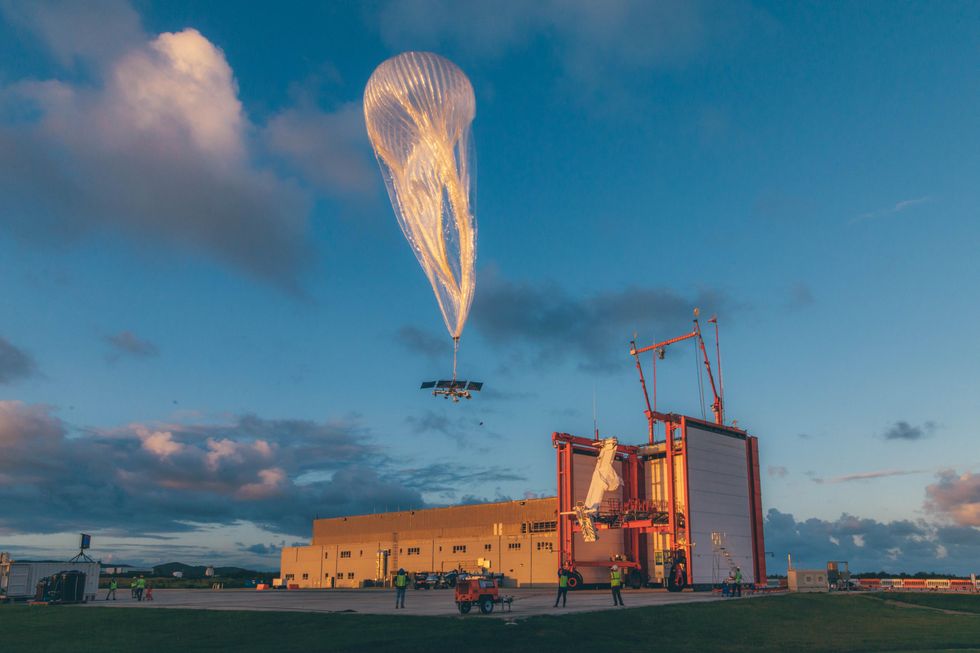 Loon helped restore cell networks in Puerto Rico after a hurricane in 2017Google
He said: "While we've found a number of willing partners along the way, we haven't found a way to get the costs low enough to build a long-term, sustainable business. Developing radical new technology is inherently risky, but that doesn't make breaking this news any easier. Today, I'm sad to share that Loon will be winding down."

Announcing the closure of the division, Westgarth added: "We talk a lot about connecting the next billion users, but the reality is Loon has been chasing the hardest problem of all in connectivity – the last billion users."
Loon currently operates a service in Kenya with commercial partners, and will continue to do so until March 2021. A $10m fund has been set up by Loon to help support other internet connection efforts in the country. Google's Project Taara, which uses wireless networking technology originally developed for Loon, will continue to operate there.
Check out The GearBrain, our smart home compatibility checker to see the other compatible products that work with Google Assistant enabled devices.
From Your Site Articles
Related Articles Around the Web
Like GearBrain on Facebook