Like GearBrain on Facebook
One way to help prevent eye strain while watching your favorite programs or playing your favorite video game on a smart TV is by lighting the area around and behind your television. It has been proven this helps raise the average ambient light in the room and lessen the strain on your eyes. It can also help increase your perception of the contrast on your smart TV's screen. If you are a gamer, a binge watcher or just a causal TV viewer who wants a quality viewing or gaming experience, you really should consider getting a backlight or bias light. One company that makes a good backlight is Govee , a manufacturer of smart home devices.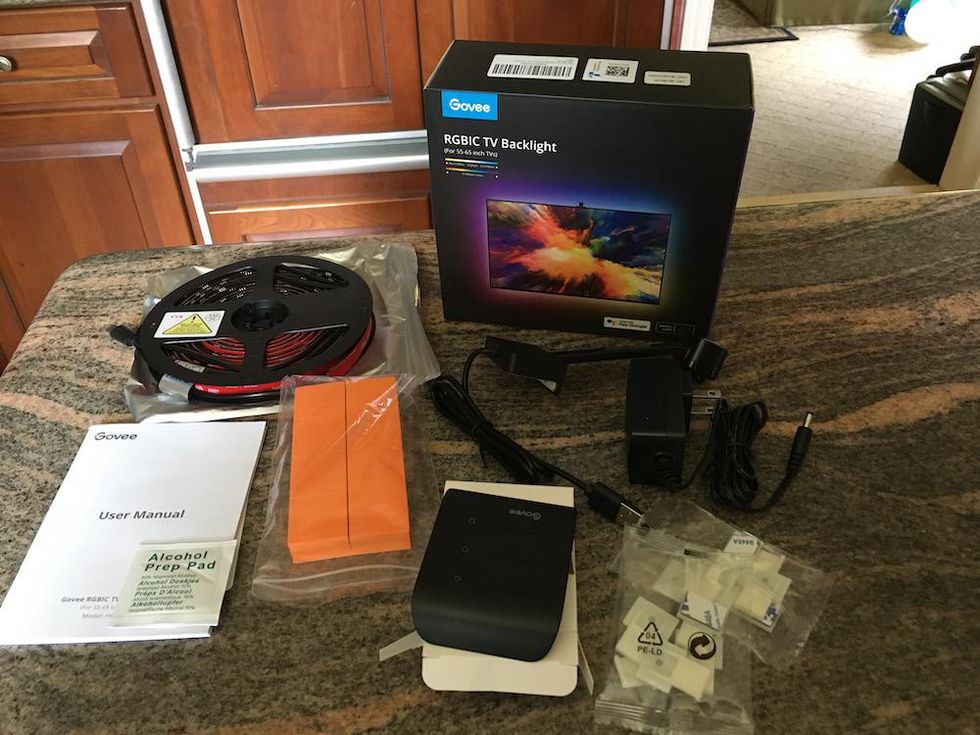 Govee TV Backlights work with either 55-65 inch smart TVs or 75-85 inch televisions GearBrain
Govee has a full line of backlights for TVs of all sizes. One of their best sellers is the DreamView TV 1 Backlights . They are perfect for gamers and movie nights in your home. They come with RGBIC colored lighting, a ColorSense 1080p HD camera, voice and app controls. And work with smart TVS sizes 55-65 inches as well as 75-85 inches.
GearBrain has tested backlights for smart TVs in the past, but we have not seen many of these devices with an HD camera. Govee DreamView comes with the ColorSense camera which is used to recognize and capture the colors on your television's screen. This assists the backlights in knowing what colors are on your screen so it can extend the colors beyond your TV screen.
How do they extend the color beyond your TV screen? Govee DreamView comes with RGBIC lighting effects and works in tandem with the ColorSense camera to independently control its LED module and display multiple colors on your wall behind your TV at the same time. This is a unique feature we have not seen in other TV backlights.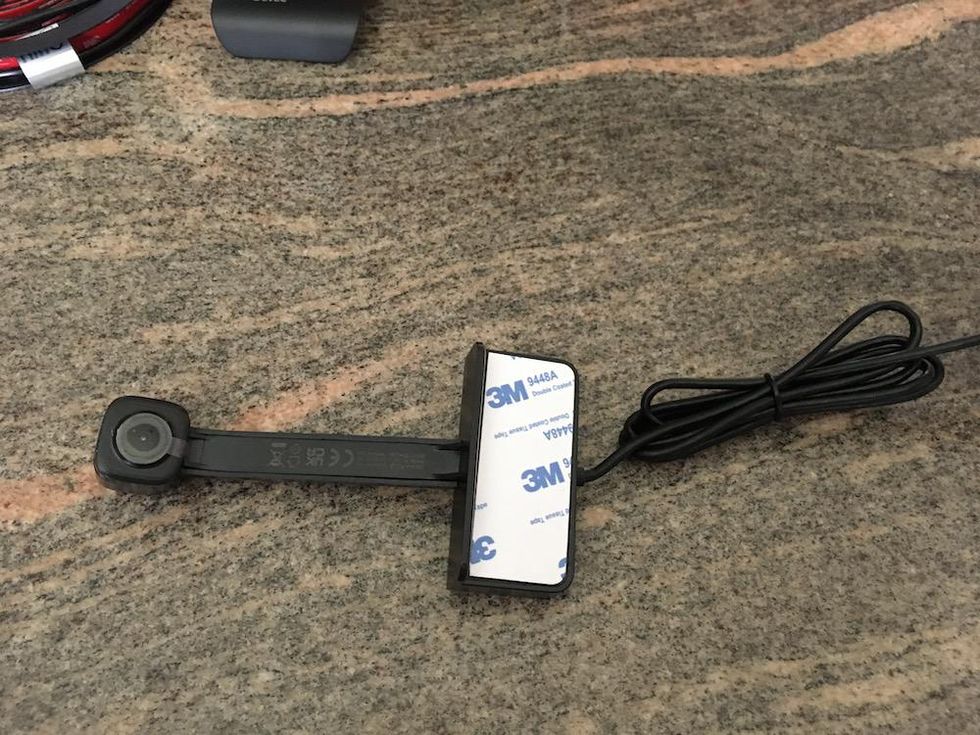 The ColorSense HD camera works in tandem with Govee RGBIC lighting effects to extend colors beyond your TV screen. GearBrain
But what if you don't want to have the backlights on all the time? How do you control them? DreamView can be controlled two ways: either by voice or mobile app. DreamView Backlights are compatible with all the major voice assistant platforms. Whether using Amazon Alexa, Apple's Siri or Google Assistant, you can use voice commands to power your lights on and off or increase or decrease the brightness to your desired level. Just say the appropriate wake word and voice command and your DreamView TV Backlights will respond.
If you want to go with the mobile app for control for DreamView Backlights, just download the Govee Home app. The app is available for both iOS and Android devices in the App Store or Google Play. It will help you not only power your backlights on and off, but it can also assist you in selecting light modes from anywhere with a Wi-Fi connection. DreamView also comes with 12 dynamic scene modes for you to choose from. These scene modes are great for your favorite game or Netflix show you plan to binge watch.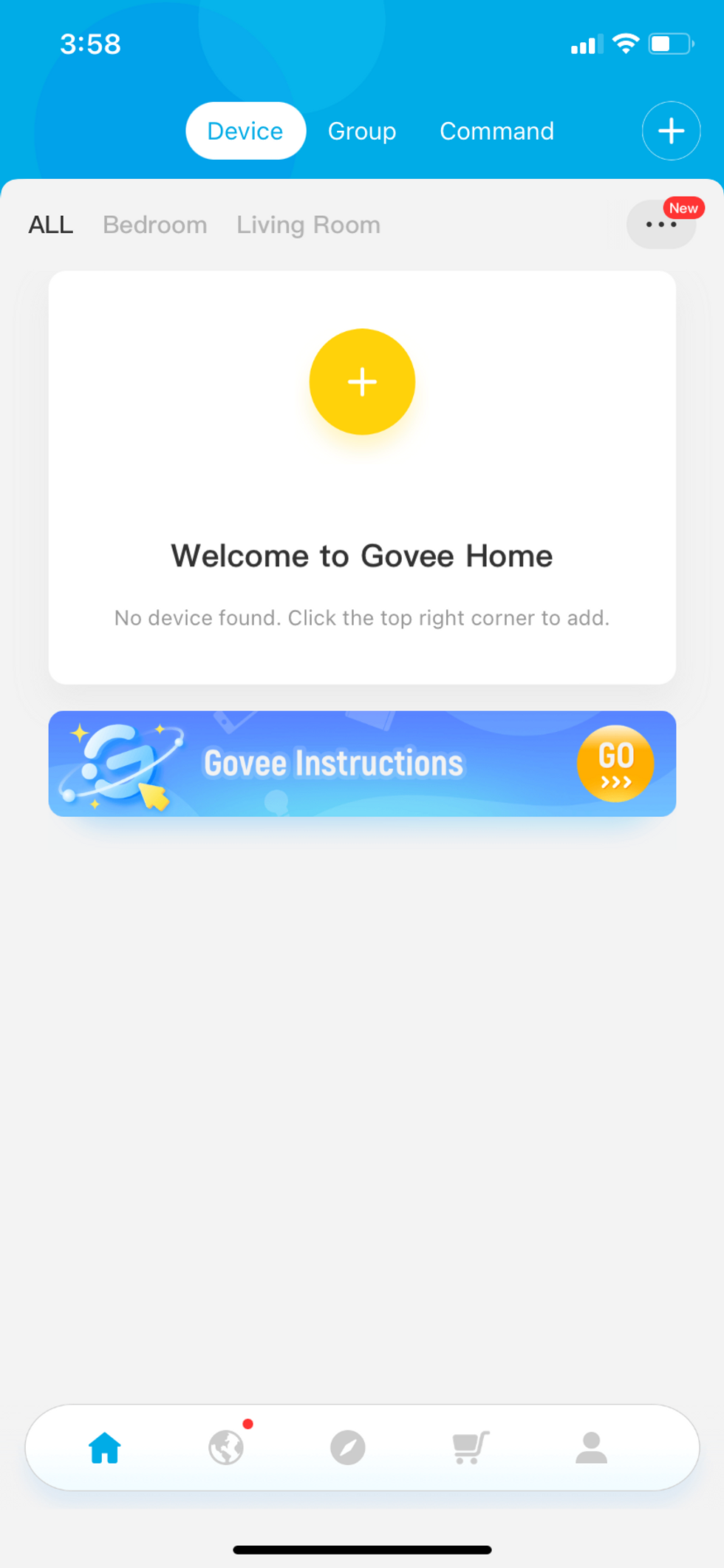 Govee Home app is where you will control all your Govee smart devices and lighting. GearBrain
How much does DreamView TV Backlights cost?
DreamView comes in four sections and measures a total of 12.5 feet. It's lightweight (only .62kg) and works on a Wi-Fi or Bluetooth connection with the Govee app. But the best feature of these backlights is the price. DreamView TV backlights for 55-65 inch televisions cost only $89.99 but will be on sale during Amazon Prime Day for $55.99, a 38% discount. DreamView TV Backlights for 75-85 inch televisions cost $109.99 but will be on sale for Prime Days for $69.99, 36% discount. .
GearBrain is in the process of testing these new backlights. Based on our early test results, we like what we see. We will complete our tests in a few weeks but for now, if looking for smart backlights for your smart TV, Govee DreamView are an excellent choice. They will not only help improve your viewing experience but reduce the strain on your eyes.
Like GearBrain on Facebook