Like GearBrain on Facebook
Buying your first electric car is a big deal. First there's the obvious switch from stopping at the gas station to finding a charger (or fitting one at home), then there is the different way an electric car drives, and how it performs.
You also need to think about the car's range, and go about planning long journeys in a new way. On top of all this, many electric cars feature forms of advanced driver assistance which get close to autonomy - systems like Tesla's Autopilot and Nissan's ProPilot.
Read More:
You can of course head to your local car dealer and ask for a test drive, but these are often short, with a salesperson in the passenger seat, and are unlikely to give you the full EV (electric vehicle) experience.
For that, you need several days and the opportunity to put some serious miles of an electric car. Thankfully, several hire car companies now have electric vehicles on their fleet, making it easier than ever to try out an EV before you buy - or even if you're just curious about Teslas the next time you book a rental from the airport.

Prices vary depending on the car, hire company, location of hire, and dates required. Generally speaking, however, we have found Teslas to cost from around $200 per day. If you go through a peer-to-peer rental service like Turo, this can drop to as low as $80 per day for a Model 3, or up to $180 for a Model X. Again, this will depend on location and timing.
Enterprise Exotic Car Collection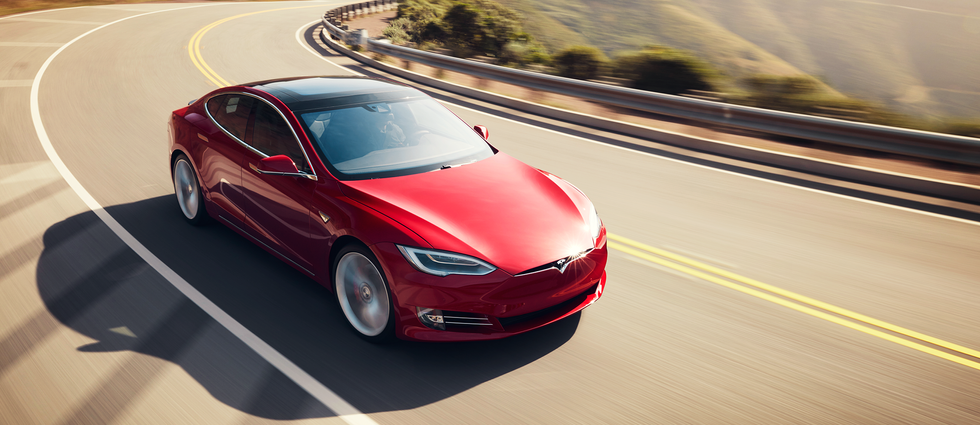 Several car hire firms now offer the Tesla Model S Tesla
Enterprise is a huge car rental service with a global presence and a wide range of vehicles to pick from. But, as there isn't yet an electric category to browse, Enterprise puts the Tesla Model S in among its 'Exotic Car Collection'.

The company's website lists the Model S as being available from around 50 Enterprise locations across the US. The website states the Model S as having an 85 kWh battery pack, and the images show a Model S 85 - so not the Performance version and its rampant acceleration.
That said, Enterprise also stats how the vehicle specifications may vary by location, so the company might have a few alternatives on offer when you make your booking. You will also want to check if the Autopilot driver assistance system is active or not, as some rented Teslas have this disabled.
Sixt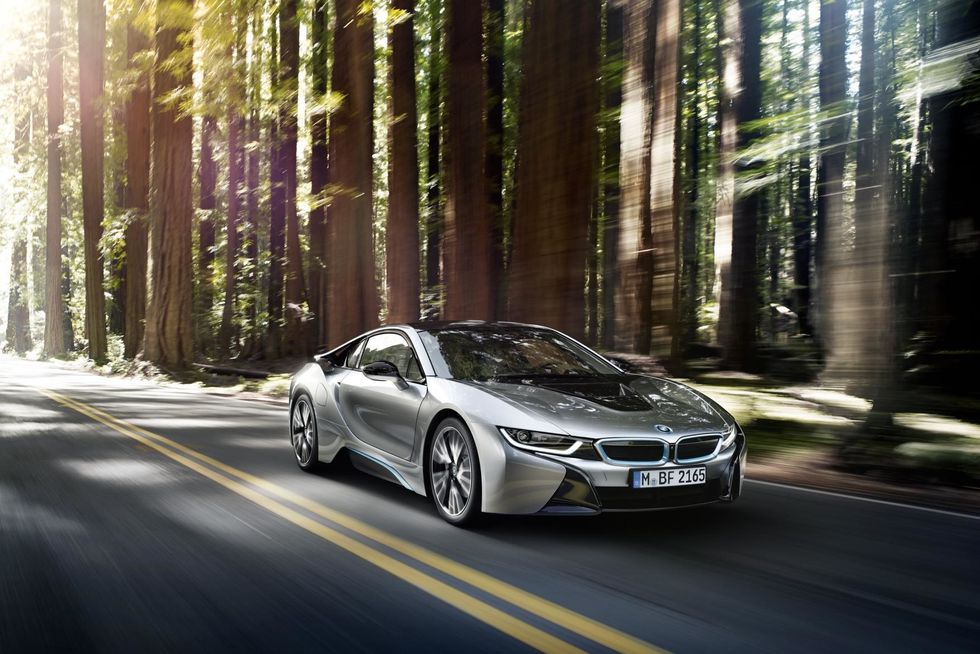 The i8 hybrid sports carBMW
Another global car rental company, Sixt offers a range of electric cars, but they are not available at all locations.

The electric vehicles on Sixt's fleet include the BMW i3, Tesla Model S, and hybrid BMW i8. The company's website offers a Model S 70D by default, which has all-wheel-drive and a 70 kWh battery, but also stats that the Model S 85D is also available on request.
As for the BMWs offered by Sixt, the i3 is an all-electric city car with a futuristic design inside and out, a carbon fiber chassis, and backwards-opened rear doors - all this adds up to make it feel like you are driving a car from the future.
Finally, the BMW i8 offered by Sixt is a hybrid sports car which combines a turbocharged gasoline engine with three electric motors to produce a car with Porsche 911 performance but Mini levels of gas consumption. Upwards-opening doors complete the futuristic look, while a pair of small rear seats for children make it practical too.
Alamo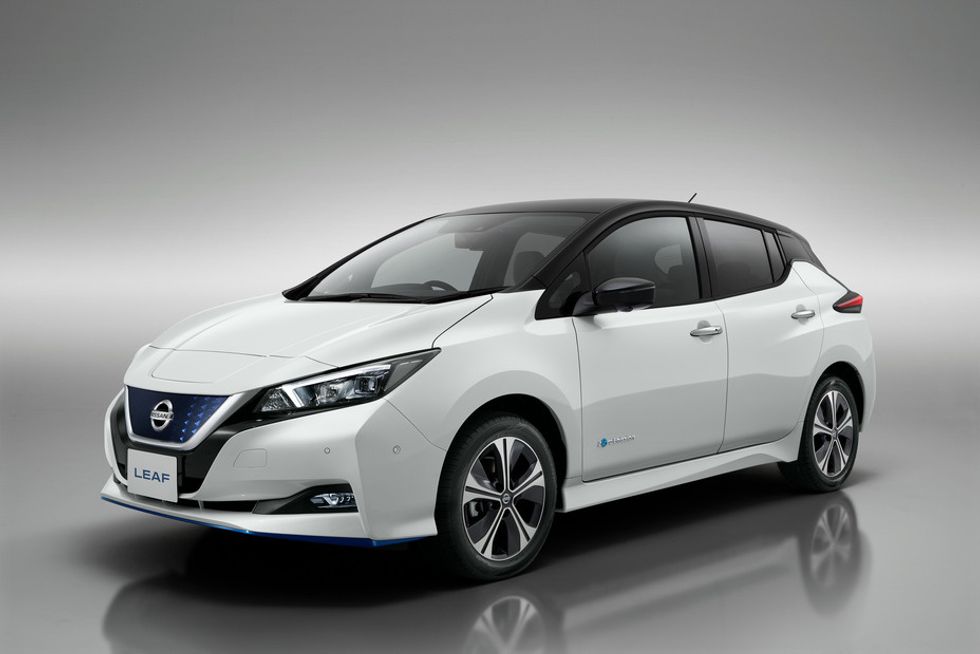 The Leaf is a more affordable alternative to the Model S Nissan
US car rental company Alamo offers the Nissan Leaf as part of its 'intermediate electric' range, but uses the common car rental company phrase of "or similar", so there is no guarantee that you'll get a Leaf when you make your booking.

The same phrasing is also used for Alamo's 'exotic sport' category, which offers a Tesla Model S "or similar". The company's 'luxury elite electric' also includes the Model S or similar.
Given how few electric cars are currently on sale, we're confident that customers booking a luxury elite electric car from Alamo will receive a Model S, or perhaps even a larger Model X. As the market grows, we imagine luxury electric vehicles like the Jaguar I-Pace, Audi e-tron SUV and Mercedes EQC will also quality for this rental category.
As for Alamo's intermediate electric selection, it is likely that the Nissan Leaf will be joined by the Tesla Model 3.
It is worth noting that, in all examples we could find, the Tesla Model S is listed as a five-seat vehicle. This suggests rental companies do not spec their Model Ss with the optional rear-facing child seats in the trunk - a logical move, given many are hired out at airports to suitcase-carrying holidaymakers.
E-Car Club (London only)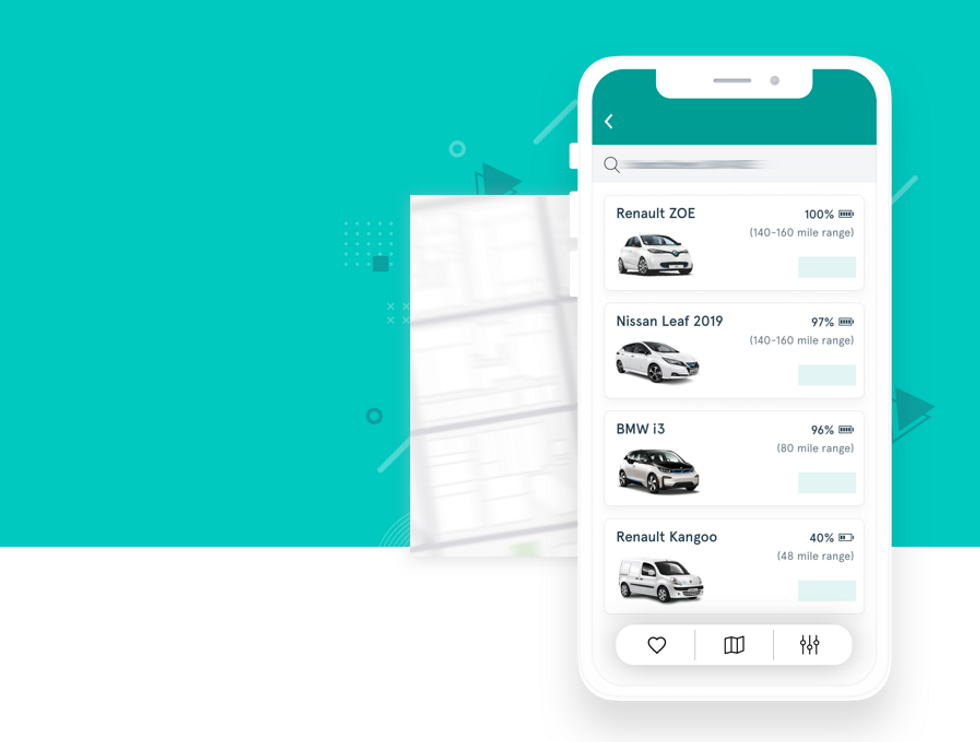 Rental period start at just one hour and extend to several daysE-Car Club
If you're travelling to London this summer, then you could try out an electric car via E-Car Club, and smartphone app-based rental firm which specializes in EVs.

You can rent a car from as little as one hour, or for several days at a time, and vehicles to choose from include the Renault Zoe, 2019 Nissan Leaf, BMW i3, and Renault Kangoo, a small electric van. Priced start from £4.50 per hour, which includes a full battery and insurance. Unlike most hire firms, which will not rent to drivers under 25, or even 30 in some cases, E-Car Club accepts customers aged 19 and over.
Turo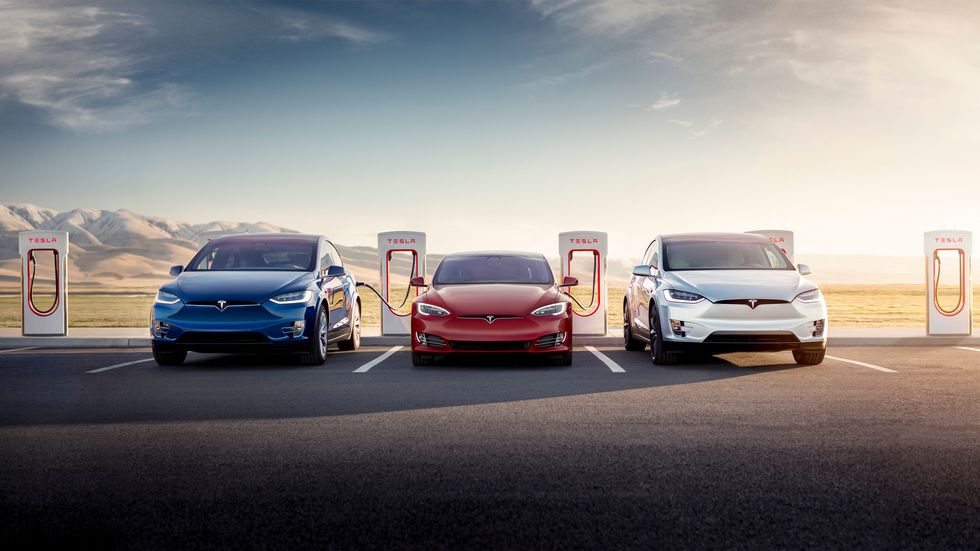 All models of Tesla are available privately through TuroTesla
Like Airbnb for cars, Turo lets you borrow cars off private individuals instead of from a traditional hire car company. Turo takes care of the booking process and insurance, and you pay a daily rate for the vehicle, which you collect directly from the owner and return to them when you're done.

A quick search around Los Angeles brought up a huge selection of Teslas to choose from. We found a 2013 Model S for just $84 a day, a 2018 Model 3 from $86 per day, and a Model X from $159 daily.
If you want to pay less, we found a 2018 Nissan Leaf for just $38 a day, a Chevrolet Bolt for $81 a day, a BMW i3 for $34 a day, and a Fiat 500E for a dollar more.
For drivers who would prefer a hybrid, there are plenty of these on offer too. We found a Toyota Prius for $30 a day, a Lexus ES 300H for $62, and a Porsche Cayenne for $200. If you're feeling flush, a 2017 BMW i8 will cost you $382 per day.
This was just around Los Angeles; Turo operates in cities across the US, UK and Europe, too.
Hertz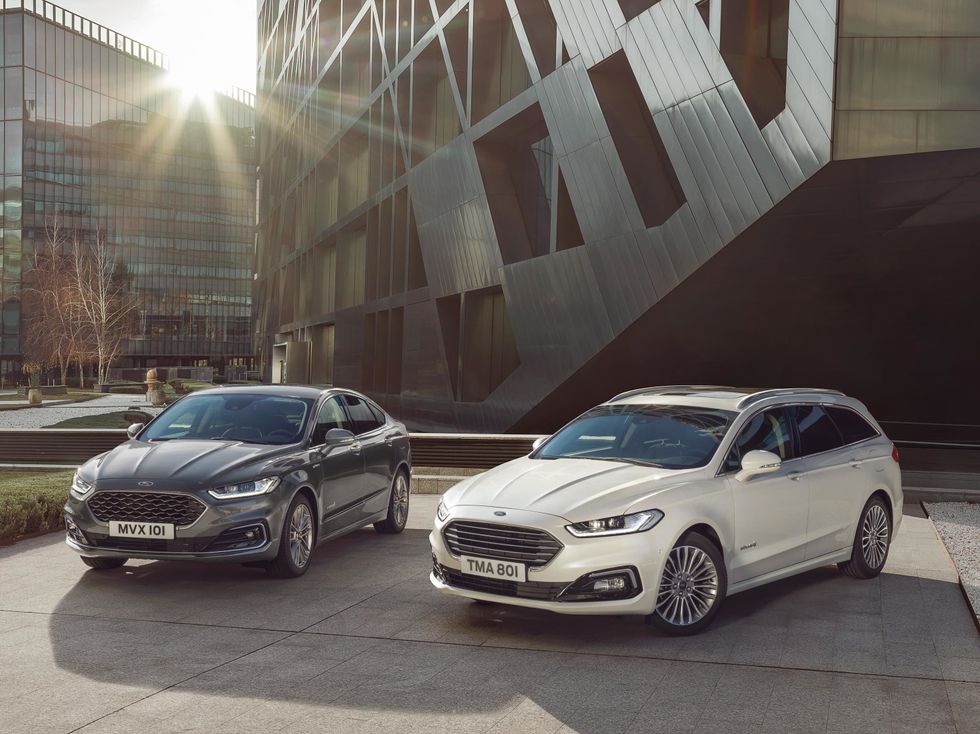 The Fusion Hybrid is available through Hertz rentalFord
Through its Green Traveller Collection, Hertz offers a Ford Fusion Hybrid (known as the Mondeo Hybrid elsewhere), which is a family sedan that combines a gasoline engine with an electric motor. This is a slightly older car compared to what's offered by other hire firms, but if you have not driven a hybrid before it's still a good place to start - and can be driven as far as you like without searching for a charger.

Waymo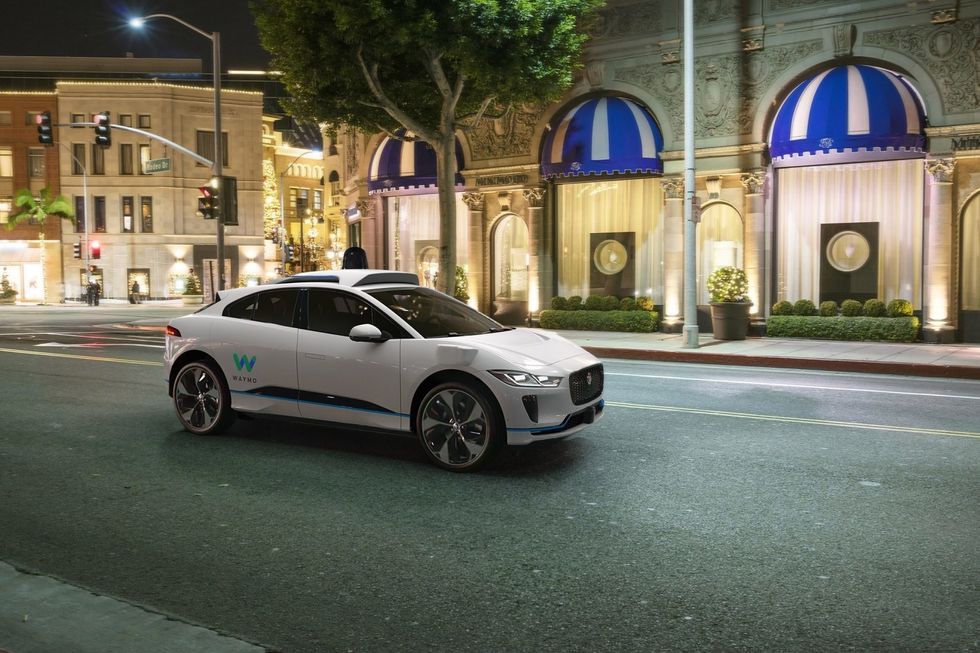 Waymo will soon be offering electric Jaguars as driverless taxis Waymo
Waymo, the autonomous car company owned by Google parent Alphabet, put in an order for up to 20,000 Jaguar I-Pace electric cars in 2018, which will be used for its driverless taxi service.

The service currently uses Chrysler Pacifica minivans, but Waymo's plan - and partnership with Jaguar - suggests in the future customers will be able to pick the kind of vehicle they want, as can be done with Uber today.
Waymo's service is limited to registered trial users in Phoenix, Arizona for now, but the hope is that this will eventually open up to the general public. If you want to try out a driverless car - and an electric one at that - then this could be your best bet.
Tesla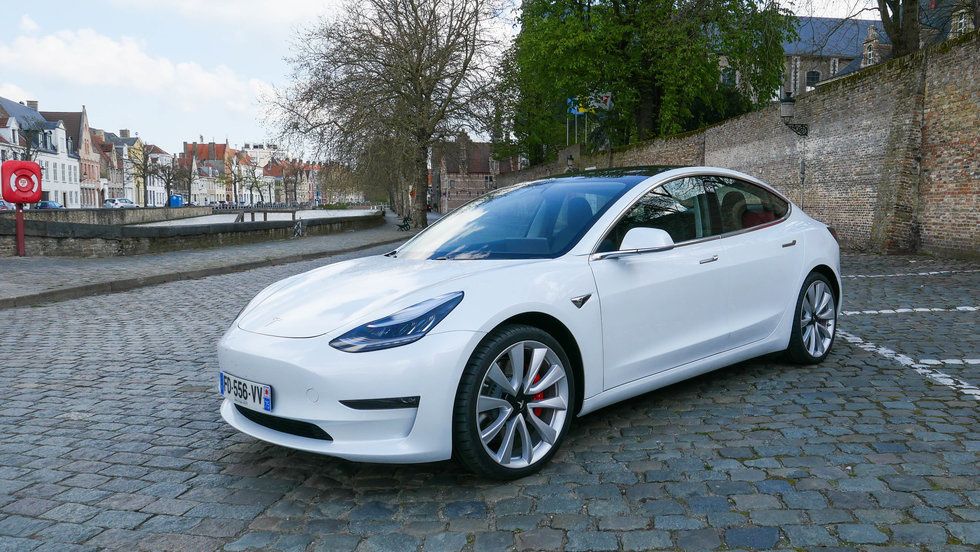 Tesla says you can buy a car, drive it 1,000 miles, then return it for a full refund GearBrain
Finally, you could also take Elon Musk up on his offer - buy a new Tesla through the company's website, take delivery, drive it for seven days or 1,000 miles (whichever comes first) and return it for a full refund. Although this sounds like a loophole, Tesla's website is upfront about this being an option - obviously, you'll need to have the cash on hand to pay in full, or start the lease, before returning and getting a refund.

From Your Site Articles
Related Articles Around the Web
Like GearBrain on Facebook