Let's face it — fireworks are dangerous and it's hot outside. Pushing to find a place to park, and then find a viewing spot with thousands of people may not be everyone's ideal way to spend the Fourth of July. But with a mini-theater at home or even a smartphone, you can easily live stream these firework displays going off in Boston, Los Angeles, New York, Orlando and even Idaho Falls — all for free this year over four straight hours. Pick one, or watch them all.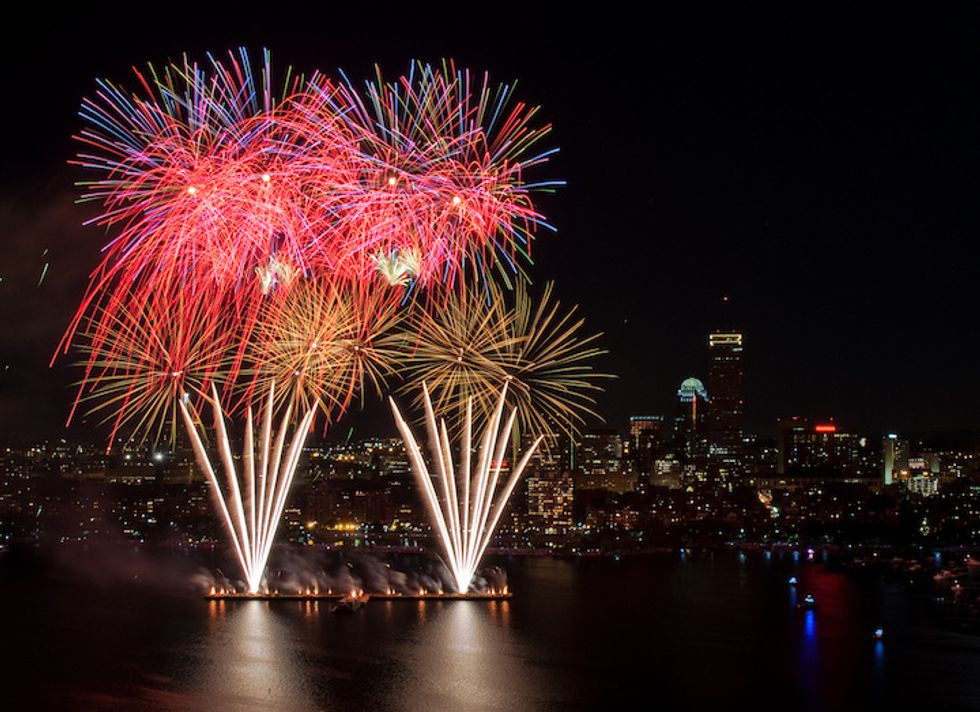 Boston's Fourth of July fireworks display is said to the oldest in the U.S.iStock
2019 Boston Pops Fireworks Spectacular

Start the night at 8 pm ET/ 5 pm PT with Boston's fireworks display, reported to be the oldest public Fourth of July program in the U.S. Now you can join in from wherever you may be, catching the show live and for free through four online sites.
Bloomberg.com, Boston.com, BostonGlobe.com and the BostonPopsJuly4th.org will all have the event live on their sites of the fireworks plus music from the famed Boston Pops Orchestra, now in its 134th year.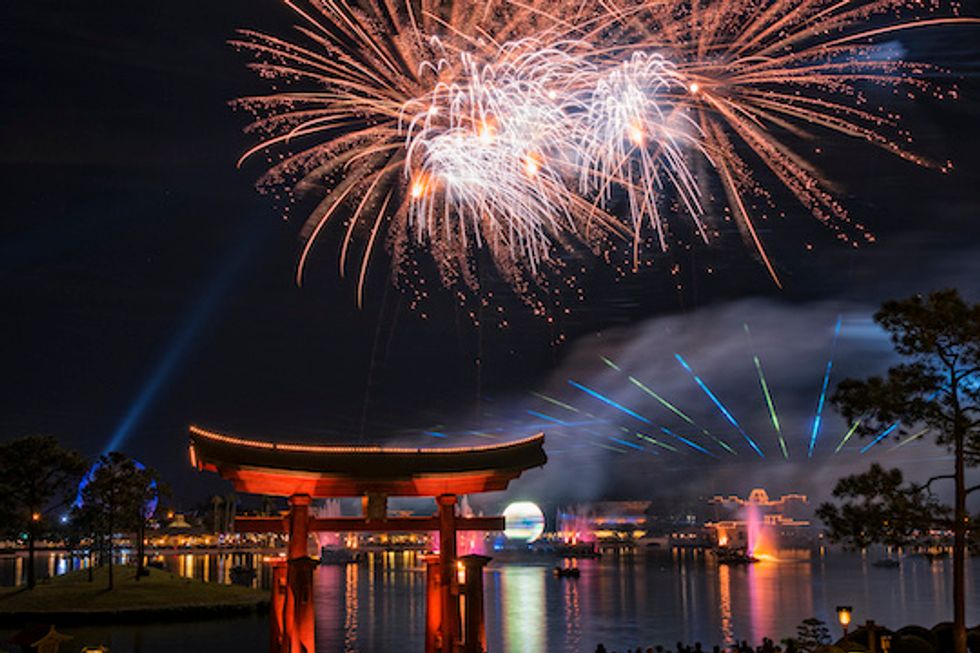 Fireworks at DisneyWorld are free to livestream from anywhere through Disney's blogiStock
Disney's Magic Kingdom

While this year's fireworks show isn't expected to include drones, Disney is still a professional at fireworks. The amusement park puts on a show every single night in both the Orlando, Fl. and Anaheim, Calif. locations.
But there's no need to fly down to Florida or California and drop more than $100 to catch the famous Disney Fireworks Display. Instead, at 9:10 pm ET/6:10 PT on the Fourth of July, log on to the Disney Parks Blog to view a live stream of its "Disney's Celebrate America! A Fourth of July Concert in the Sky" fireworks show.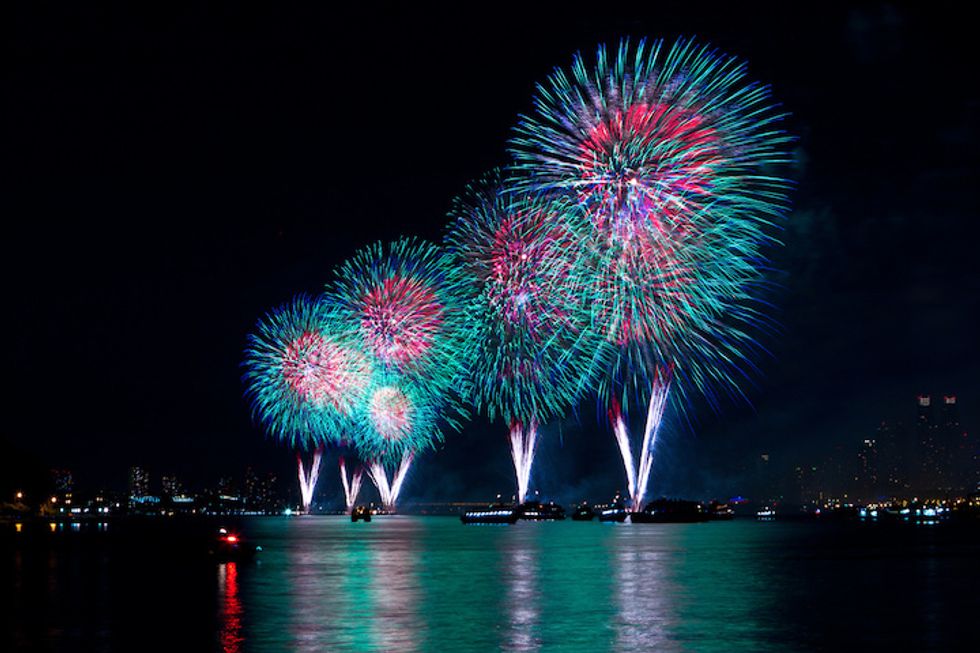 The Macy's Fireworks show is arguably the most famous in the country, and will light up the sky over New York starting at 9:20 pm ETiStock
Macy's 4th of July Show
New York may not be your style — but the city knows how to do fireworks. The annual Macy's event will be on the East River, and is expected to run a remarkable 25 minutes. The show should start about 9:20 ET / 6:20 pm PT although it's usually a bit late — so you can probably finish the show on Disney's site before coming here.
NBCNewYork.com will be showing it live for free, or you can use Sling or DirectTV if you have a subscription to either. You can also log on to NBC's mobile app which works with iOS, Android, Roku, Apple TV and much more — but you'll need to enter the information about your cable provider, including login and password details.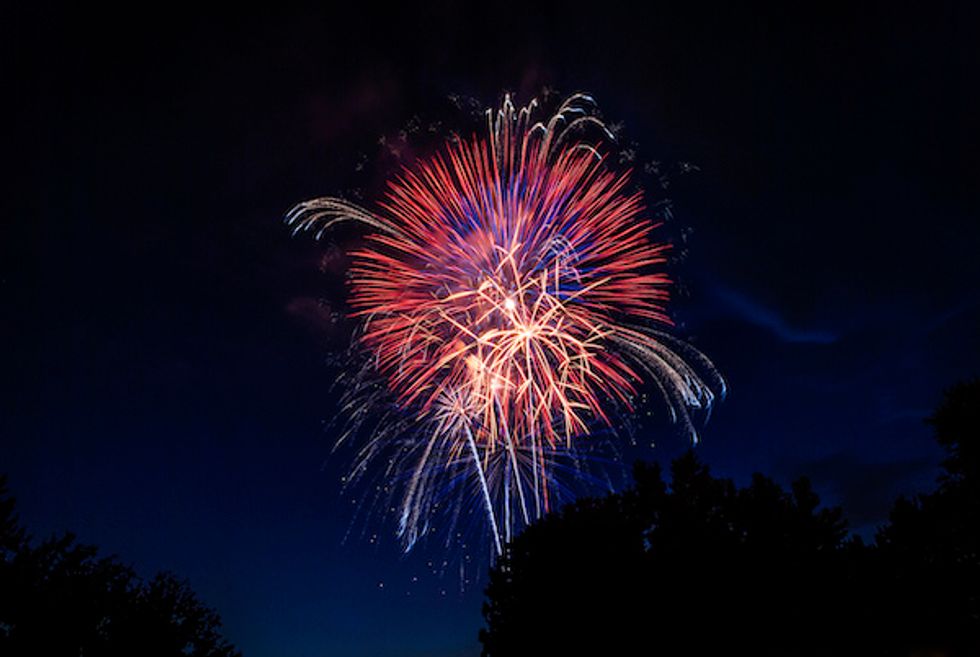 Two fireworks displays will be live streamed from Idaho at the same time starting at 11 pm ETiStock
Melaleuca Freedom Celebration
If you haven't had your fill of fireworks yet, at 11 pm ET/ 8 pm PT you can tune into a live stream of the show in Idaho Falls, Idaho, the Melaleuca Freedom Celebration. The local channel there, KIDK 3, is hosting the stream which will start at 9 pm local time.
There's also a second show in Pocatello —about 50 miles south of Idaho Falls, and they've tagged their event, the "Tribute to America Fireworks Show." Enlist a pal, and live stream that one as well — it's at the same time — so you can have both playing so you have a stereo experience.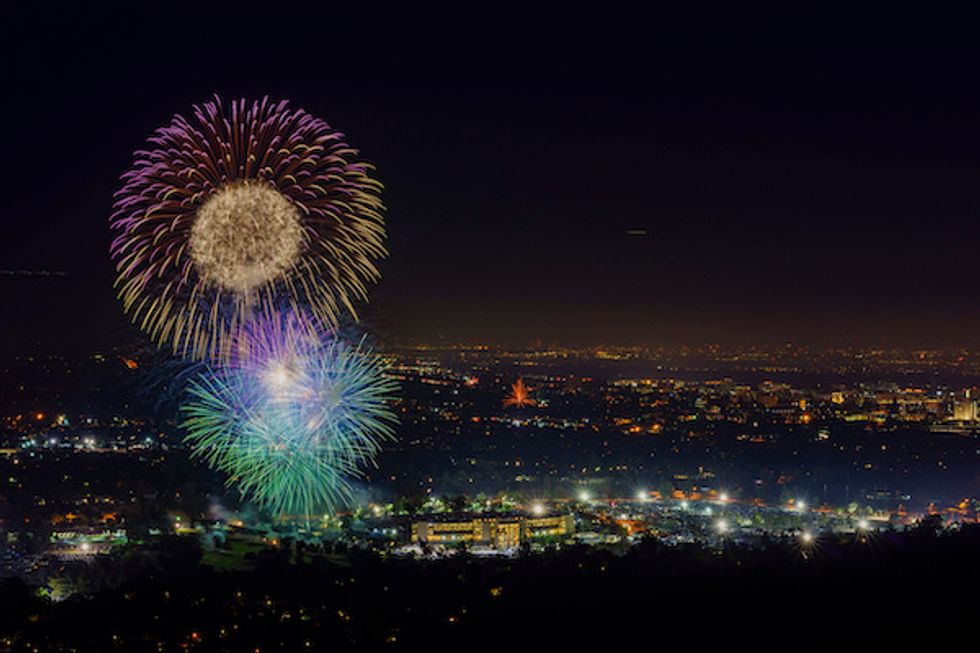 Pasadena's Rose Bowl show will feature live music, some motocross action and yes, fireworksiStock
Rose Bowl 93rd Annual AmericaFest

Tickets for the annual Rose Bowl concert and fireworks fest in Pasadena, Calif. are still available. But there's no reason to try and pack into the stadium to enjoy the fireworks display, set to start at 12 am ET / 9 pm PT.
You can tune in starting at 10 pm ET / 7 pm PT for several musical performances including Walt Disney Studio's DCappella, and even a motocross show. But the fireworks are promising to be the biggest in Southern California — and with Disneyland just about an hour away, that's saying something. The local CBS channel will be streaming the entire event live, a nice way to close out the evening.