Like GearBrain on Facebook
Level Lock is a new smart lock which hides its technology inside your door, and works with your existing non-smart deadbolt and keys.
Without changing the external look of your door and lock at all, Level Lock brings Apple HoneKit functionality. This means you can use the Home app of your iPhone, iPad or Apple TV to lock and unlock the door, or ask Siri.
Read More:
There is also a location-based auto-locking system, where the door will lock itself if you forget to do so when you leave the home. The lock does this by knowing the location of your iPhone, and with a Bluetooth connection.
Level Lock was founded by former Apple workers John Martin and Ken Goto.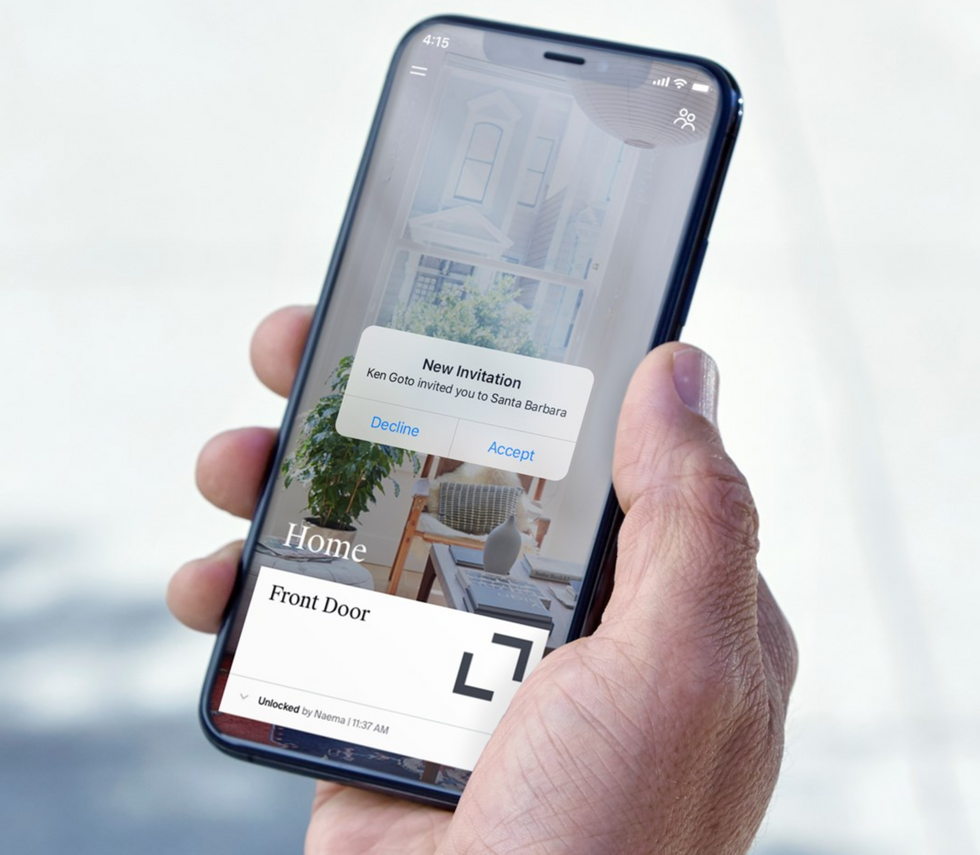 The iPhone app lets you control who can use the lockLevel Lock
As with other smart locks, access to your door can be given to friends and family (or potentially Airbnb customers) via the Level Lock app. The app also keeps a timeline of when the lock is used, and who interacted with it, so you can keep tabs on the comings and goings of your home.

A notification system lets you know when others have used the lock, and when the battery - which cleverly slots into the lock mechanism itself - needs replacing. There's a video here to show how its clever design works.
Being a HomeKi lock, this will of course appeal to iPhone users and Apple fans who wish to control their smart home using the Home app, instead of using Google Nest or Amazon Alexa.
There is already a lot of competition in the smart lock space, and many offer the ability to use your existing deadbolt and keys; but the Level Lock's invisible design could well appeal to homeowners who don't want a chunky smart lock, like those from August and others, on their doorframe.
The Level Lock is priced at $199 for a limited period and can be ordered now, with deliveries expected to begin in January 2020.
Best Smart Home Locks www.youtube.com
Like GearBrain on Facebook