Like GearBrain on Facebook
For the global technology industry, early-January means one thing – CES. The world's largest technology show usually floods Las Vegas with thousands of new products and 170,000 attendees, but for 2021 it will be an online-only affair.
But the lack of a physical convention center won't stop the world's technology industry from showing off its latest and greatest gadgets. Instead, the first digital CES will kick off with the usual roster of press conferences and product demonstrations on January 11.
Read More:
As well as presentations from industry giants like Samsung and LG, the four-day online showcase will see almost 2,000 exhibitors show off new products and services. While we'll miss stumbling across interesting new tech hidden in the corner of an exhibition center, CES 2021 still promises to deliver a whole heap of tech news. Here is a quick look at what we expect to see:
Televisions will be bigger, brighter...and bendier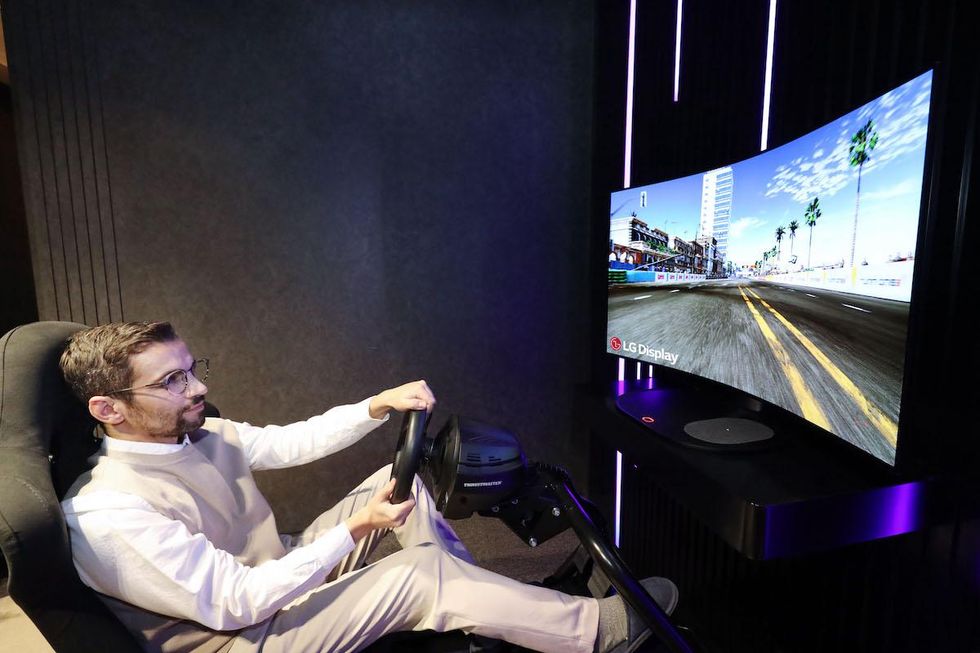 The 48-inch screen bends from flat to curved when gaming LG
CES is best known for huge television installations created by Samsung, Sony and LG. While we won't get to wander through a canyon of OLED screens this year, we will still see the latest in TV tech. As well as doubtlessly being bigger and brighter than ever, the TV stars of CES 2021 will be bendier too.

LG has already shown off a 48-inch screen that is flat for watching TV, then bends to turn into a curved monitor for immersive gaming.
Meanwhile, Samsung is using CES 2021 to reveal a new TV technology that adjusts an HDR picture based on the ambient lighting in your room, and we expect to see more from its MiniLED technology previously known as The Wall. And CES wouldn't be complete without a new fashion-forward TV from Samsung, following The Frame and The Serif from previous years.
LG also has its new QNED television tech to show off, and we expect to see a lot of 8K panels from right across the TV landscape. The jury remains out on whether 2021 will bring us anything to actually watch on them, though.
A cleaner, more intelligent smart home that thinks for itself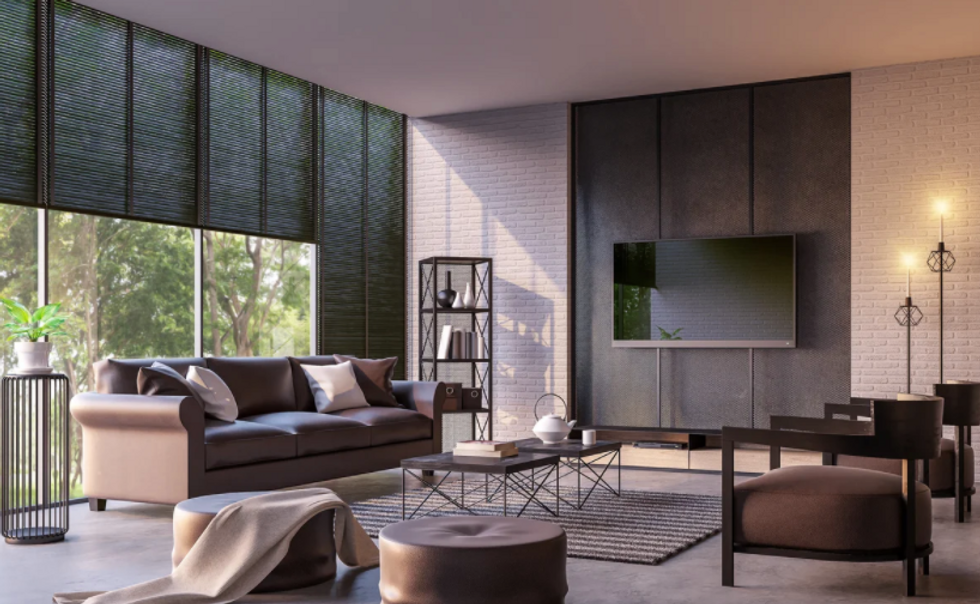 Smart homes will become more automated in 2021 Getty Images/iStock
Smart home technology has had an increased presence at CES in the last few years, and for 2021 we expect that trend to continue. We also expect to see an even greater focus on the topics of working from home, home automation, and cleanliness.

We expect to see an emphasis on technology that makes working from home more manageable, from ergonomic chairs and desks, to computer monitors and other products that make the home office space productive, but also comfortable and aesthetically pleasing.
Also in the home, we expect a major focus on cleanliness and personal hygiene. Yes, there will be too many ultraviolet light boxes and lamps claimed to kill surface bacteria. But more useful could be an influx of air ventilation and purification technology.
Air quality sensors from the likes of Awair aren't new, but we feel the industry could well hit the mainstream in 2021 as we all pay more attention to what we breathe. We don't predict every company to hit the right note, and of course we don't expect a coronavirus cure from a technology show; but the thoughtful introduction of genuinely useful smart home hygiene devices would be welcome.
Away from hygiene, we expect to see smart home technology at CES 2021 that can be trusted to think for itself. Instead of being controlled by direct and specific voice commands, we want to see devices that take data from each other and act autonomously, whether that be to adjust the HVAC or lighting, play music, turn on the oven, or water the garden.
Technology firms are getting into luxury kitchens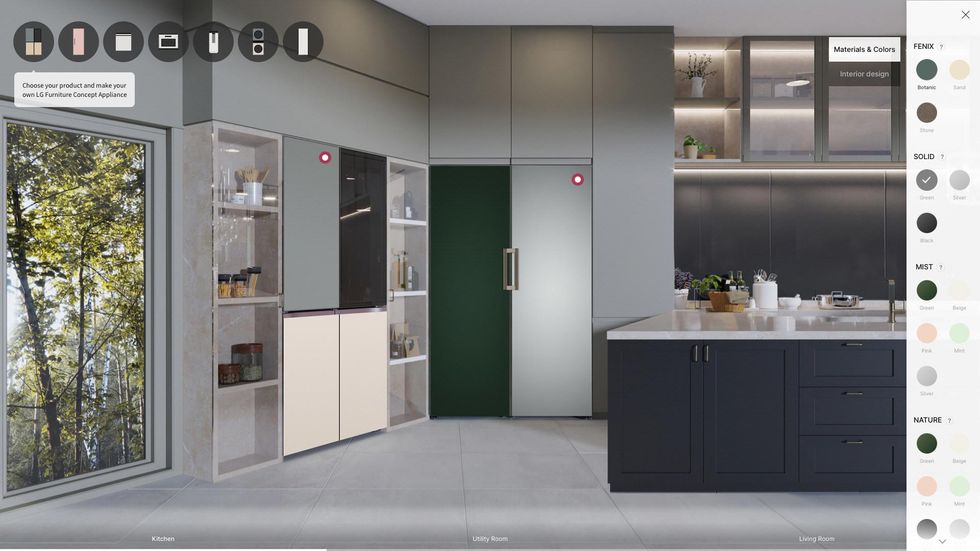 Online configurator for new luxury smart kitchens by LGLG
As well as avoiding the office, we've also all spent a year away from restaurants too. We expect this to have encouraged technology firms to step more boldly into the kitchen market, instead of letting traditional players have it all their own way.

The last couple of CES shows have seen LG talk about intelligence kitchen appliances that spot when they are failing and alert you to issues that need fixing. For 2021, the company is to show off a new set of so-called designer appliances. Said to "blur the line between state-of-the-art home appliances and designer furniture," the range includes a refrigerator, microwave, dish washer, water purifier, and clothes steam closet.
We expect to see other tech firms follow suit (if not at CES then certainly through 2021 and beyond) in a bid to sell their high-tech appliances to customers wishing to spend as much on aesthetics and materials as integrated smart technology.
More AirPod rivals are on the way from Sony and Samsung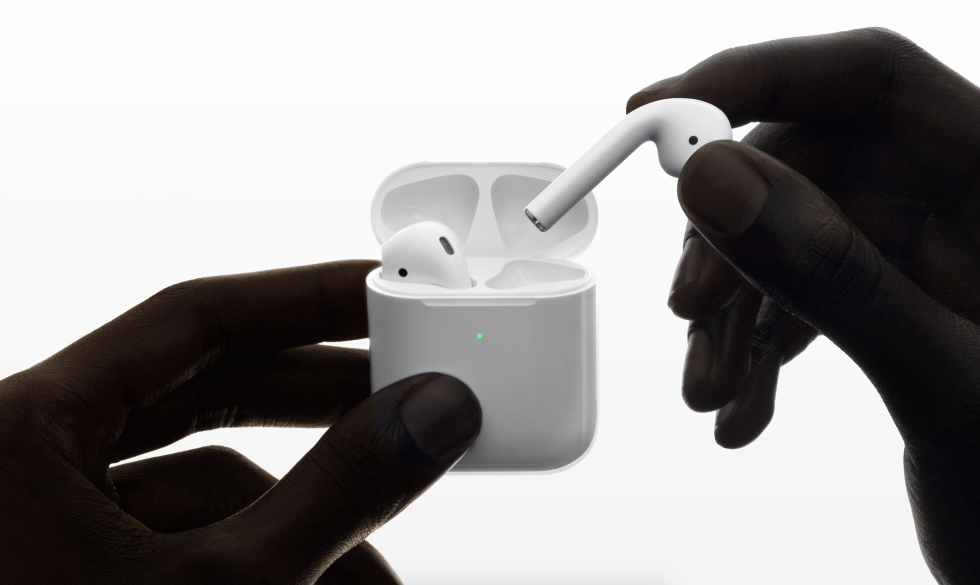 AirPod rivals are expected from Samsung and Sony Apple
Apple's December launch of its AirPods Max was likely too short-notice for any clones to land at CES. But instead we expect to see a bunch of rivals to the AirPods Pro, including a pair of wireless noise-cancelling earphones from Samsung called the Galaxy Bud Pro that have already leaked online.

These will likely be joined by a similar audio offering from Sony, to be a replacement for the year-old WF-1000XM3 and to sit alongside the popular XM4 wireless headphones the company already sells.
Although clones are unlikely after just a few weeks, we wonder if the $550 price tag of the AirPods Max will encourage other companies to charge a little more for the headphones they already had planned for CES 2021. Apple's charging $200 more than rivals like Bose may have created a new sector of the audio market.
Elsewhere in the audio sector, CES 2021 will be home to new sound bars promising cinema-grade surround sound from ever-smaller and simpler devices. With theaters struggling to keep the doors open for much of 2020, consumers will no doubt welcome affordable and — aesthetically-pleasing — updates to their home cinema systems.
Samsung to steal thunder with S21 event on the 14th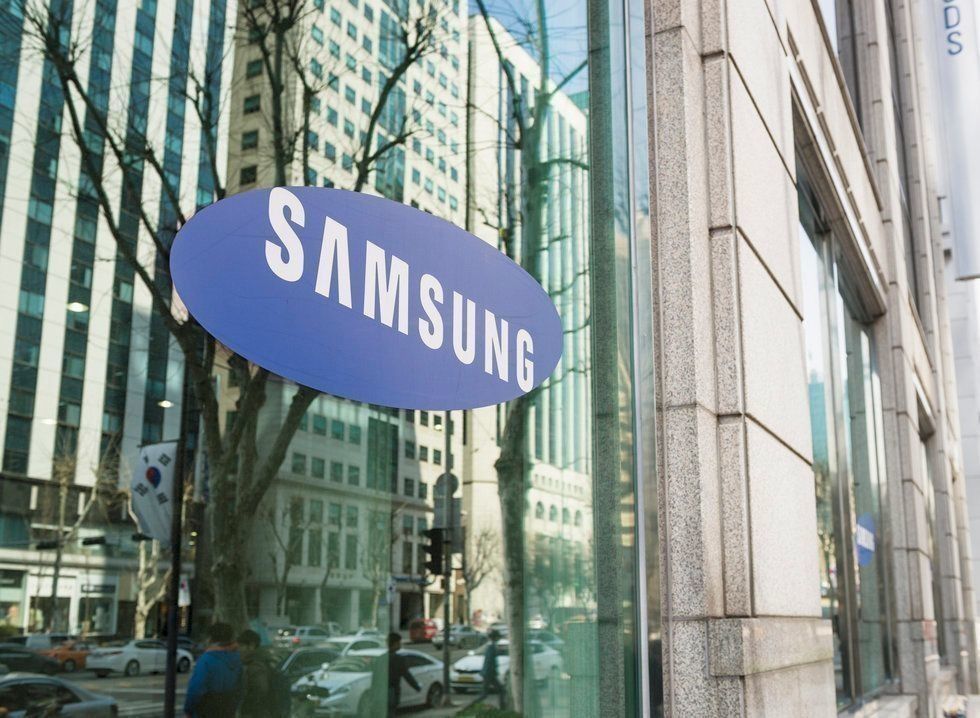 Samsung to announce new Galaxy smartphones on January 14 iStock
Although not technically a part of CES 2021, Samsung has scheduled a Galaxy product launch event for January 14, right as the show comes to a close. This will see the reveal of the Galaxy S21 smartphone family, a full month ahead of Samsung's normal schedule.

CES isn't known for its smartphone launches, but Samsung's news has surely stamped out the hopes of any companies who planned to grab some of the cellular headlines for themselves.
Check out The GearBrain, our smart home compatibility checker to see the other compatible products that work with Samsung SmartThngs, Apple HomeKit, Google Assistant and Amazon Alexa enabled devices.
Introduction of The GearBrain, The First Compatibility Find Engine for Smart Devices www.youtube.com
Like GearBrain on Facebook