Like GearBrain on Facebook
A teaser video on YouTube by HoloLens creator Alex Kipman suggests Microsoft is about to reveal a new version of the augmented reality headset.
The video, uploaded to Kipman's own page on February 11, gives away very little about the next-generation headset, but is titled '2.24.19 #MWC19' — an indication that an announcement will be made on February 24, the day before Mobile World Congress opens.
Read More:
Several companies are using the 24th to make announcements at venues across Barcelona, before MWC opens at the city's convention center the following day.
The dramatic video appears to show wires, a processor, and a carbon fiber structure. Kipman said in the description: "Are you excited? I am!"
Microsoft had previous sent out invitations to a press conference which takes place in Barcelona on Sunday February 24, kicking off at 17:00 local time (11am EST). Kipman, credited with creating the HoloLens, will be a part of the presentation alongside chief vice president Julia White and Microsoft CEO Satya Nadella.
It is somewhat unusual for Microsoft to be making an announcement at MWC, having left the mobile phone business when it sold the Nokia name to HMD Global in 2016, after failing to take the fight to Android handsets and the iPhone.

Codenamed Sydney, Microsoft has been working on the second-generation HoloLens for several years, ever since the original began shipping in 2016. HoloLens uses lenses and a projector to give the wearer a view of their real environment, along with a computer interface which can be interacted with via gestures.
Unlike the $2,300 Magic Leap, which has mostly been marketed as an augmented reality headset for consumers, the $3,000 HoloLens is seen as a business product, to be used by designers, engineers, and workers who require hands-free access to a virtual computer interface, as shown below.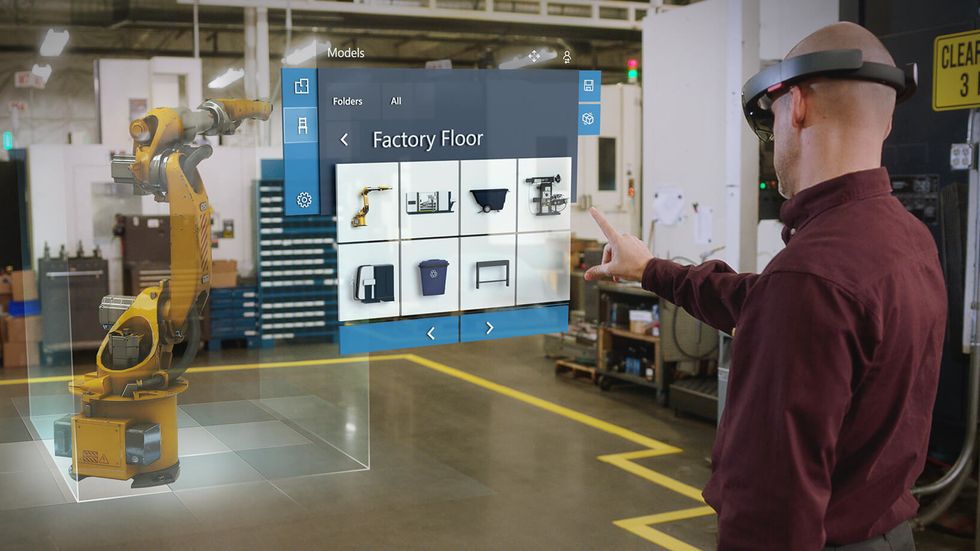 The HoloLens blends a computer UI with the real worldMicrosoft
A June 2018 report by Thurrott, a highly-regarded Microsoft news website, claimed that, according to internal documents, the new HoloLens will be "significantly cheaper" than the current model. The report stated: "The device, according to the documents, will be lighter, more comfortable to wear, and have significantly improved holographic displays. But most importantly, it will cost significantly less than the current version of the HoloLens."

Unlike most virtual reality headsets, the HoloLens is a self-contained device, meaning the battery and computer powering it all sit within the one unit. There is no wearable battery pack to clip to your waistband, or cables tethering the wearer to a computer or power supply.
The new HoloLens is rumored to be more powerful than its predecessor, offering a wider field of view. That second point is much-needed as, despite being impressive, the original HoloLens could only show a small portion of its user interface at once, forcing wearers to physically turn to see to the left and right of the interface.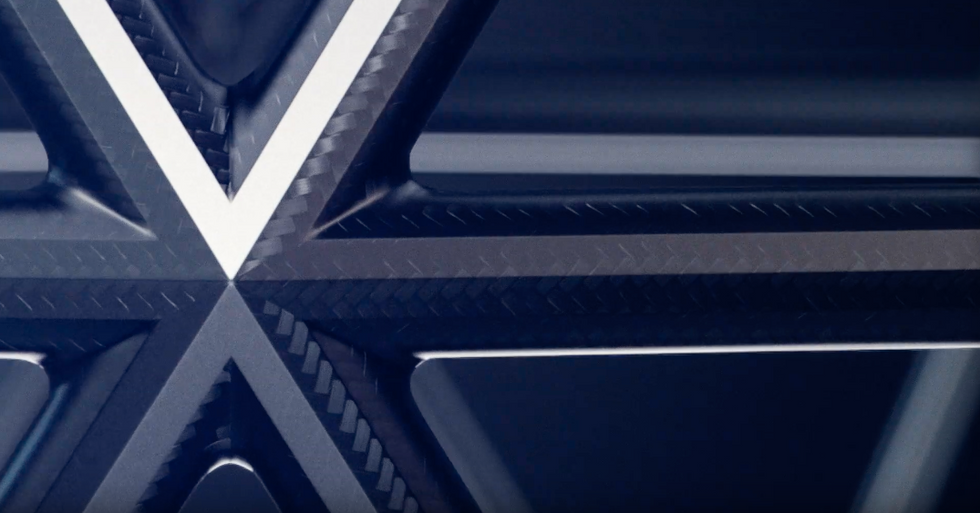 Video shows what appears to be a carbon fiber constructionMicrosoft
A larger field of view will mean more of the interface appearing in the wearer's peripheral vision, making for a more immersive experience. A lighter frame is also expected, which is what the teaser video could be hinting at, with its carbon fiber and lightweight lattice structure.

GearBrain will be in Barcelona for Mobile World Congress, so stay tuned for all the news on what Microsoft and other attendees have to offer.
Best VR Headsets for Under $100 by GearBrain www.youtube.com
From Your Site Articles
Related Articles Around the Web
Like GearBrain on Facebook