Like GearBrain on Facebook
The original Moto 360 by Motorola was praised for being one of the most attractive smartwatches on the market when it launched back in 2014.
Now, five years later (and three years after Motorola left the smartwatch industry) a new model has landed. But instead of being by Motorola, or its current owner Lenovo, the third-generation Moto 360 comes from the little-known eBuyNow, a 15-year-old technology firm which describes itself as a "data-driven consumer electronics company".
Read More:
Essentially, eBuy Now has bough a licence to produce the watch and sell it under the Moto 360 name, complete with Motorola's old 'M' logo.
More interestingly, the new Moto 360 takes what many loved about the original - namely, its attractive design - and brings it into 2019. The new smartwatch runs Google WearOS operating system on a new Qualcomm Snapdragon 3100 processor with 1GB of RAM and 8GB of storage.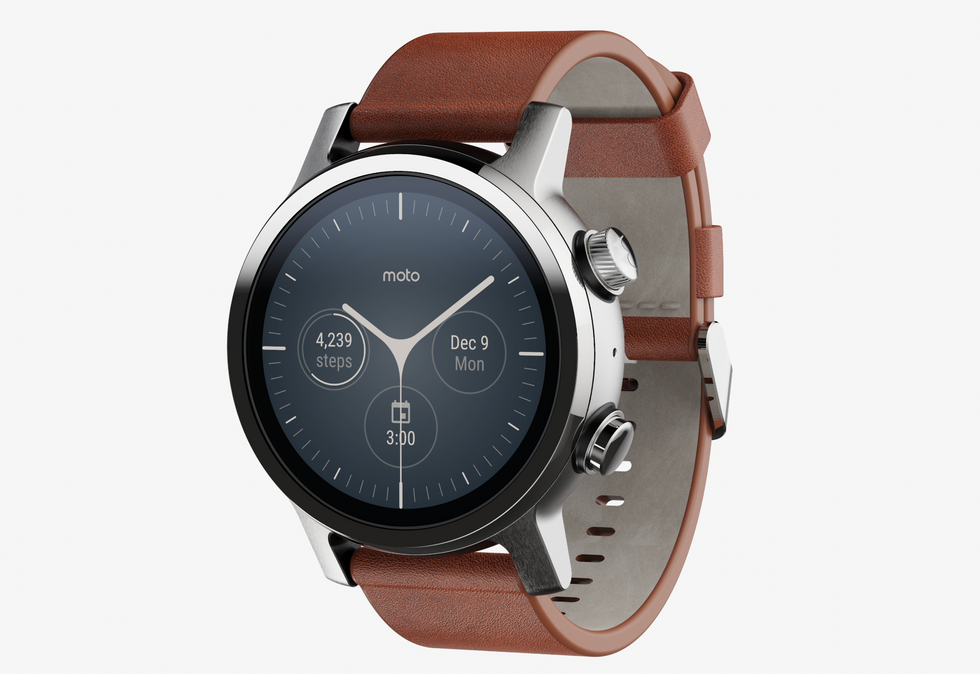 The Moto 360 has an always-on displayeBuyNow
Importantly, the watch has an always-on display, so it always shows the time without the wearer needing to press a button, tap the screen or flick their wrist. eBuyNow hasn't mentioned the watch's battery life just yet, but says once charge gets "critically low" the watch can show only the time and nothing else for a further three days.
As the watch runs Wear OS, it has access to Google services like Google Pay (with contactless NFC payments), Google Fit, and the Google Assistant. The latter means you can speak to the watch to control your smart home devices, as you would when issues commands to a Google Home or Nest smart speaker. (Check out The GearBrain, our smart home compatibility checker to see the other compatible products that work with Google Assistant enabled devices.)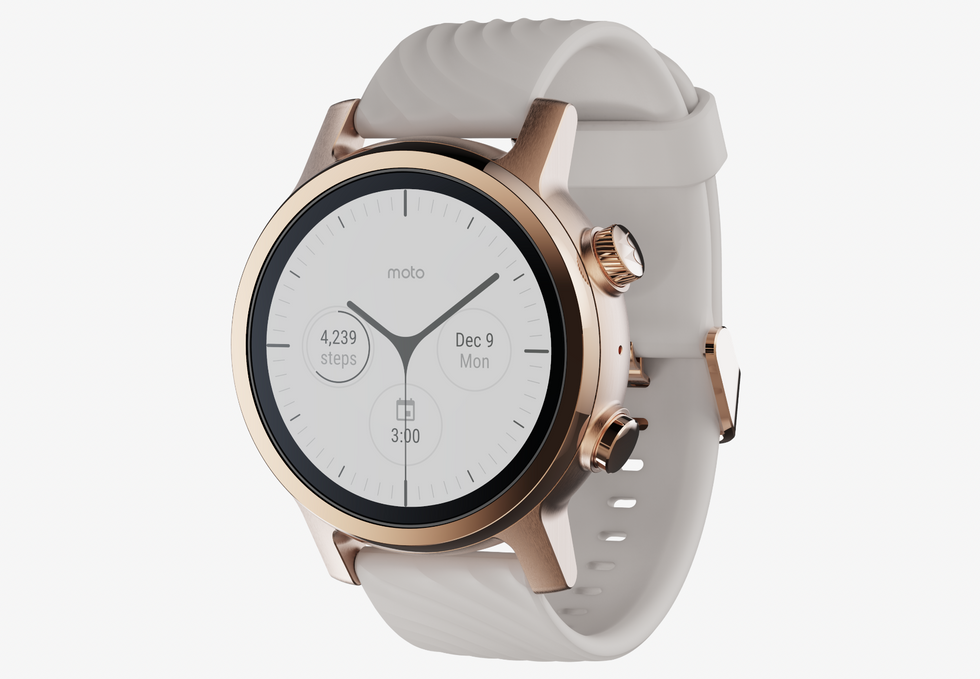 Prices start at $350 and pre-orders open in NovembereBuyNow
eBuyNow is going for a traditional, high-end look timepiece look with the new Moto 360. As such, the stainless steel watch is offered in rose gold, gray steal and black, and each comes with both a silicone and leather strap.

Craig Smith, chief executive of eBuyNow, said: "Building a beautiful timepiece was intrinsic from the start of the design process, with each watch precision-crafted and built to last."
The new Moto 360 is priced from $349.99 and will be available in the US, UK and Canada from December, with pre-orders opening in November.
Motorola Moto 360 2nd Gen. Mens 42mm Smartwatch, Black with Black Leather
From Your Site Articles
Related Articles Around the Web
Like GearBrain on Facebook