Like GearBrain on Facebook
Apple has announced an upgraded version of its AirPods wireless earphones.
Rumored for the past several months, the new model features improved battery life — with up to 50 percent extra talk time, Apple says — but the same design as their predecessors.
In fact, the new AirPods are aesthetically identical to the originals, which went on sale back in 2016.
Read More
Inside, the new model benefits from an upgraded version of Apple's H1 chip, a processor designed specifically for wireless earphones. This updated chip means the AirPods connect to iPhones, Macs, iPad and the Apple Watch (and switch between these devices when the wearer wants) twice as fast, Apple claims.
Efficiency improvements mean the AirPods can be used to handle calls via a Bluetooth-connected iPhone for 50 percent longer than before.
The new model also features Hey Siri, which means users can summon Apple's voice assistant by saying "hey Siri" out-loud, and without pressing or tapping anything on their iPhone or AirPods.
Finally, the new AirPods can be bought with an optional wireless charging case. This case was first mentioned by Apple back in the fall of 2017, when the company announced plans for a wireless charger called AirPower.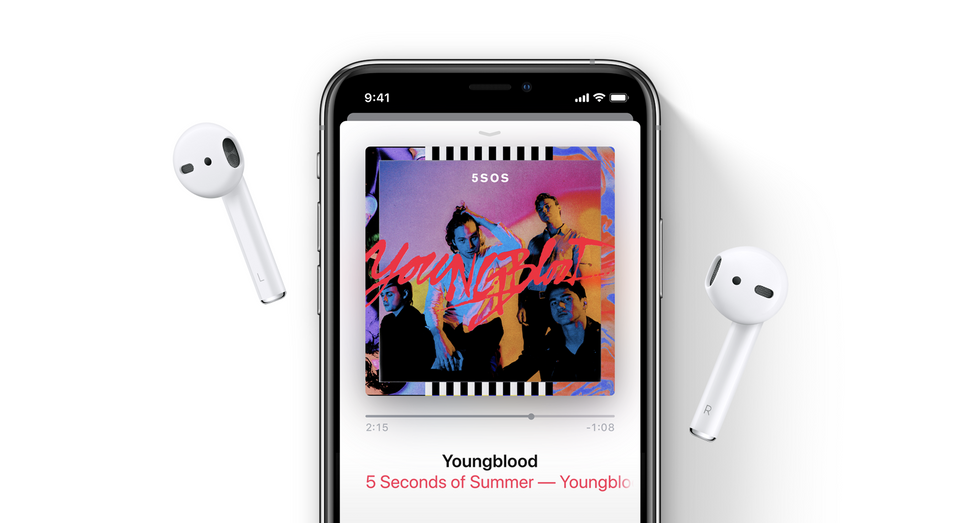 The new AirPods cost $159 - or $199 with wireless chargingApple
But lengthy delays meant the AirPower, which is designed to charge an iPhone, Apple Watch and AirPods case all at once, is yet to go on sale.

With the AirPods now available with wireless charging - and a separate wireless charging case available for owners of the original AirPods — it looks like the AirPower is finally ready to go on sale.
Given Apple has announced new products every day this week — iPads on Monday, iMacs on Tuesday and AirPods today — it is likely that the AirPower will land on Thursday or Friday. A new iPod Touch is also rumored for this week.
These new products come ahead of a major announcement to be made by Apple at the Steve Jobs Theater in Cupertino, California on Monday, March 25. There, Apple is expected to announce a new streaming service to rival Netflix, HBO and Amazon.
The company is also tipped to be announcing a digital newspaper and magazine subscription service at the same event.
The new AirPods are priced at $159, or $199 is buyers opt for the model with wireless charging. Owners of the original AirPods can buy a separate wireless charging case for $79.
From Your Site Articles
Related Articles Around the Web
Like GearBrain on Facebook