Like GearBrain on Facebook
When moving into a new home, buyers have much to consider when it comes to smart products, including moving your system, such as your networked devices, to a new property. But what happens when you move into a house that already has smart home devices installed?
Your first concerns should be security and privacy. You need to make sure that the previous owner is logged out of absolutely everything and cannot log back in again. It doesn't take much imagination to see what could happen if the owner retained access to what are now your security cameras, motion sensors and door locks.
Read More:
In our view, it is these devices — plus irrigation systems, smart thermostats and companion HVAC accessories like radiator controllers — that are the most likely to be left behind when moving home. Taking wired-in security cameras, including video doorbells, and the thermostat to their new property could be more effort than it's worth for the seller. This of course is good news for the buyer, but you should be careful about how you take ownership of them.
Here are some tips on what to do with the smart home devices left behind by the seller of your new home.
1. Ask the seller to log out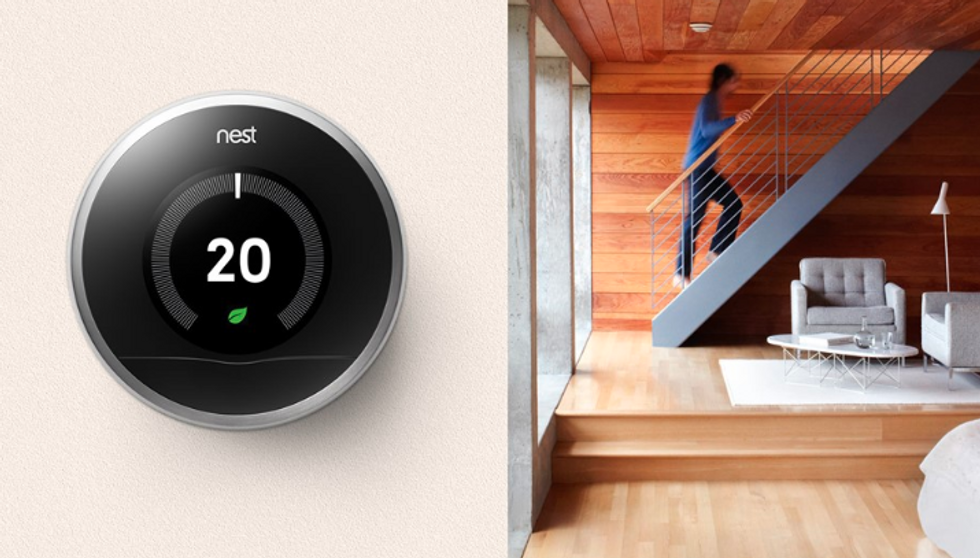 Nest thermostats are among the devices likely to be left behind Nest
If you get the chance, it can be reassuring to ask the seller to log out of everything and demonstrate that they can no longer gain access to any of the smart home equipment they leave behind. That way, you can be sure that they can't view security camera feeds, but also that they can't accidentally control your smart home from their new property. Once they are logged out of the system, you should log in and take digital ownership of the devices with your own account and password.

You should also ask the seller for the names and/or manufacturers of all smart home devices they leave behind. Common products like those by Nest and Ring should be easy for most buyers to identify, but security cameras from lesser-known manufacturers are more tricky. Make a note of the manufacturer as this will make it easier to find factory reset and operational instructions online.
2. Factory reset everything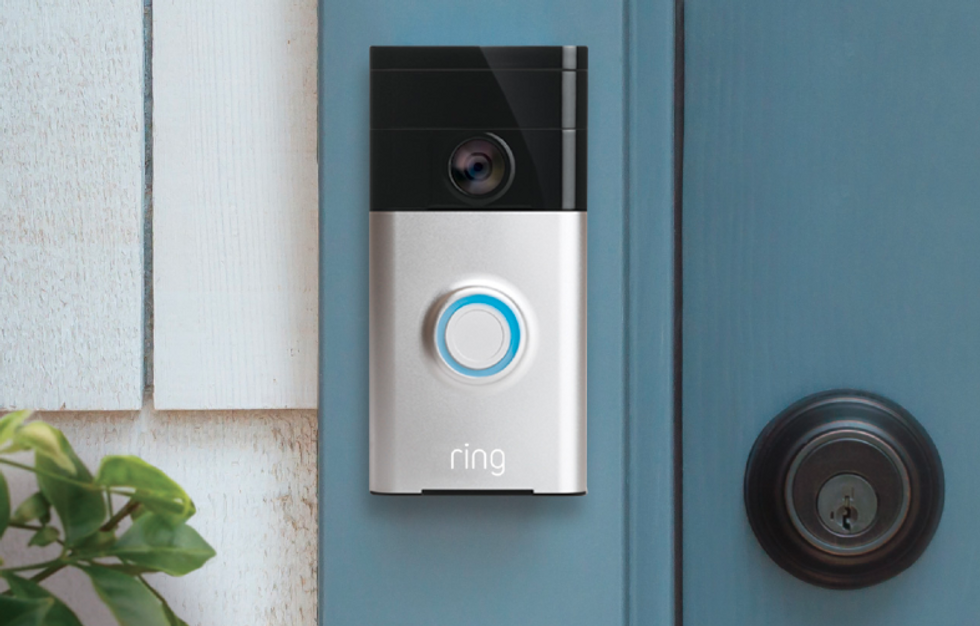 Most devices are fairly easy to factory-reset with the press of a button Ring
If step one isn't practical, you can take the matter into your own hands and factory-reset everything. This is often a case of locating the recessed, pin-sized reset button and pressing it with a pin or paperclip. When the device reboots it should be in an as-new state with no connection to the previous owner.

For some devices this can be more difficult. For example, factory resetting a Nest Thermostat requires navigating through the interface. If the device is locked with the previous owner's PIN, then you can't do this. So make sure you are able to access devices properly and factory reset them before losing touch with the seller.
If you are struggling, then almost all smart home devices have online instructions to help you perform a factory reset.
3. Log in with a newly created account
Once factory-reset, every smart home device should now be ready for you to connect to and make your own. If you already have the phone apps of some smart home systems, you can add the devices in your new home as if you have just bought them yourself.
The aforementioned thermostat can be added to your Google/Nest system, security cameras can be added to your Google, Alexa or Apple HomeKit system if you already have one, and door locks can be connected to your smartphone.
Because the devices will be in an as-new state, it's easy to add them to your existing smart home apps (like Alexa) and allocate new names based on their location in the property. You can then add them to pre-existing device groups, depending on what you are bringing with you from your previous property.
4. Ask when the products were bought and what the warranty situation is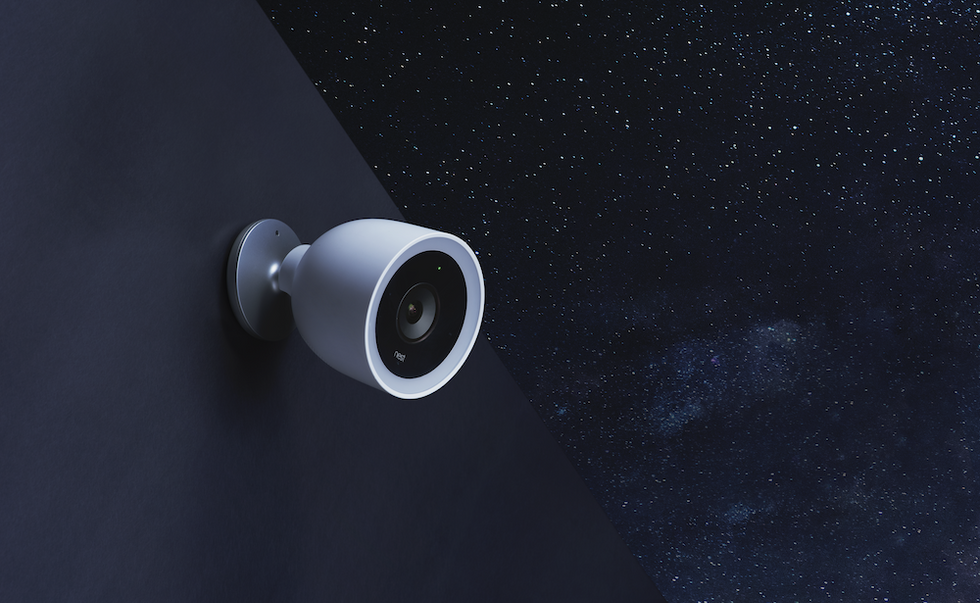 Smart security cameras can be passed along, but should be handled carefully Nest
This step might often be overlooked, especially when the devices are already in place and assumed to be working just fine. But if they were to develop a fault, you might need to present proof of purchase to get them repaired or replaced.

A receipt of purchase would be ideal, or any other paperwork that came with the device and entitles it to a warranty repair should anything fail. If the seller can provide paperwork, boxes and instructions for all of the smart home products they leave behind, then you are on to a winner. It could also be a sign that they have been well looked after, too.
5. Add the devices to any systems and apps you brought with you
This is more a convenience than a necessity, but if the products left behind work with any pre-existing smart home systems you already have, then moving into the property will be even easier. For example, factory-reset Ring devices can be added to the Ring app you might already have, and also be controlled from your existing Alexa system.
Similarly, a Nest thermostat can be added to your Nest app and Google Home system. If you left a thermostat behind in your old home, just delete it from the app, factory reset it, then reset the thermostat in your new home and add it to your Nest app. Smart light bulbs left in the property are also relatively easy to reset and add to your own system, but if the home has a lot of bulbs this may take some time.
As mentioned earlier, more obscure devices from lesser-known manufacturers might be more complicated when it comes to incorporating them with your existing smart home systems. But the sheer breadth of devices compatible with the Alexa and Google Home systems means you should still find a solution that works for you. Apple Home users will have a harder time, given fewer devices, like security cameras, door locks and video doorbells, currently work with HomeKit.
It might sound tricky adopting a set of second-hand smart home devices — especially sensitive ones like security cameras and door locks — but if you can communicate with the seller and know how to factory reset everything, you should get along just fine.
Check out The GearBrain, our smart home compatibility find engine to find smart devices for your new home as well as compatible products that work with your smart devices as well as Apple HomeKit, Samsung SmartThings, Google Assistant and Amazon Alexa enabled devices.
How to Find Products in The GearBrain, Our Compatibility Find Engine for Smart Devices www.youtube.com
Like GearBrain on Facebook