Like GearBrain on Facebook
Mobile chipmaker Qualcomm has announced a new audio technology that could see a wide range of earphones out-perform Apple's AirPods Pro, called Adaptive Active Noise Cancellation.
By now many readers will be familiar with Active Noise Cancellation, or ANC. The technology uses microphones to understand the ambient sounds around you, like the din of the train carriage or hum of the airplane cabin, then produce the opposite sound to cancel it out, creating near-silence.
Read More:
ANC relies on a tight seal around the earphones in your ear canal, which often means trying out different sizes of rubber ear tip until you find the ones that fit you best and creates the tightest seal. This can lead to discomfort after extended use.
Apple moved this technology forward with its AirPods Pro in late-2019, thanks to an ANC system that adjusts 200 times per second to create a better listening experience. But the AirPods Pro still relies on you picking the right size of rubber tip, and creating a tight seal.
Now, Qualcomm believes it has created a solution. Called Adaptive ANC, the system reduces the need for a tight seal by constantly adjusting audio and noise cancelling performance based on the tightness of fit and the level of outside noise leaking in.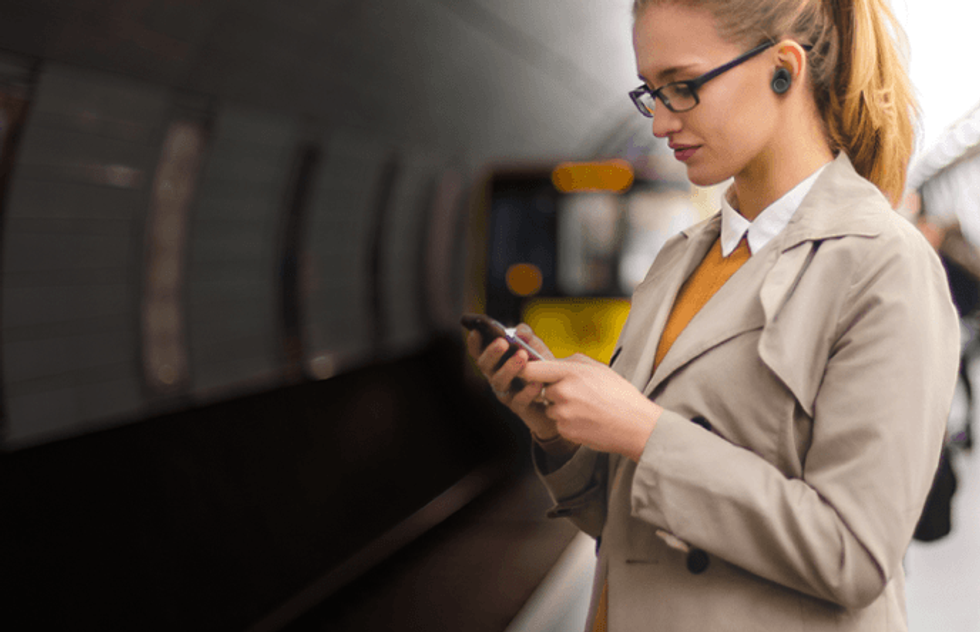 The technology will come to many earphones in the months ahead Qualcomm
Qualcomm says the technology means users don't need to push or twist the earbuds into place, helping to increase comfort. The company also says its technology ensures constant performance, even if the wearer is running or moving their head in a way that might dislodge other earphones and impact their ANC abilities.

The company says its new technology works with all styles of earbud, including those with tight-fitting rubber ear tips, but also those that don't create a tight seal. To that end, Qualcomm wants to "improve comfort for users by reducing the dependency on forming a tight seal when placing earbuds into the ear." Adaptive ANC is said to work for all types of audio, from music to phone calls, and adjusts accordingly.
Qualcomm is only announcing the technology for now, instead of revealing any hardware. However, we expect to see earphones using Adaptive ANC in the near future from Qualcomm's existing audio partners, which include Skullcandy, Sennheiser, Jabra, Bang & Olufsen, Audio Technica, and others.
We'll now be interested to see what Apple has up its sleeve, especially as speculation grows around the company's first over-ear headphones, expected before the end of 2020.
Jabra Elite 75t Earbuds – True Wireless Earbuds with Charging Case, Titanium Black – Bluetooth Earbuds with a More Comfortable, Secure Fit, Long Battery Life and Great Sound Quality
From Your Site Articles
Related Articles Around the Web
Like GearBrain on Facebook