When it comes to the topic of security, in today's increasingly connected digital world, the conversation is likely going to be about our home computers, laptops, and other devices. It's only natural that the conversation should switch from our homes to our devices, as the world's population becomes much more mobile combined with the sheer amount of personal information we carry around with us. We set up encryption, two-factor authentication, fingerprint scanning, facial recognition, and all other manner of protections to secure our digital lives, while often times our homes, the places we sleep in at night, go protected with nothing more than a physical lock and key.

Two major reasons this is the case has to do with the perceived price tag and difficulty associated with setting up home security systems. In the past, these two topics were legitimate concerns, but the home security market has grown more sophisticated over the years, largely making these two worries moot.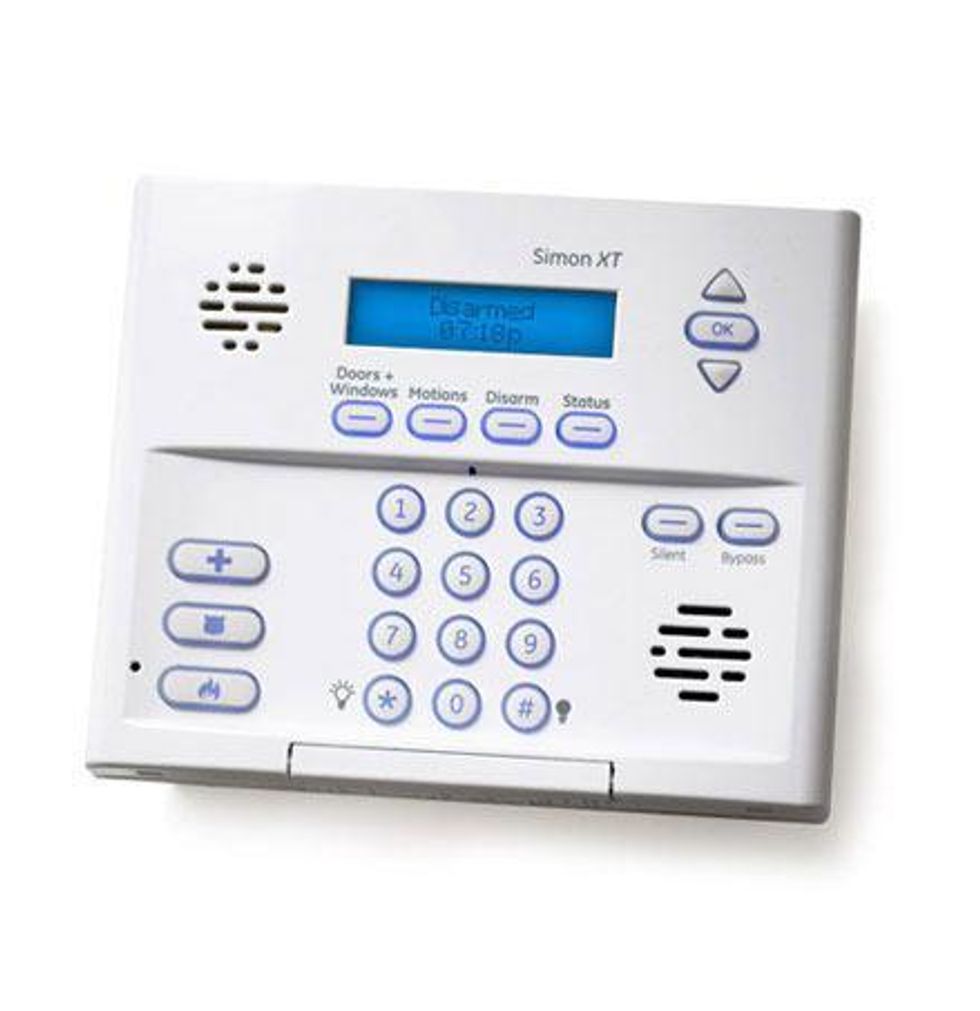 Protect America's front panel worked well during testing.Protect America
Do-It-Yourself protection
Over the past few weeks I spent some time with Protect America's home security system. (The company sent us one to test.) After dealing with a number of problems—most of them on my end, I can say with confidence that securing your home is a vastly less intimidating prospect than it was a decade ago. Does that mean it's worth it or that everyone should rush to start dishing out money for security systems? Well, as with all things in life, the annoyingly unsatisfying answer is: It depends.
The first thing you'll notice when checking out Protect America is that there are no upfront costs. From the equipment to the first 30 days of service, you're not going to be on the spot for any money. On top of this, Protect America also has a lifetime warranty on all its equipment and will ship you replacement parts for as long as you remain a customer. However, if you decide that you don't want to use Protect America within the first 30 days, for whatever reason, you will have to pay a restocking fee when you send the parts back.
Once you receive your installation kit, actually setting up and testing the system is very straight forward. My kit came with the main control panel, a few door/window sensors, pet immune motion sensor, smoke alarm, and Wi-Fi camera. While my initial impression of the equipment was that it looked a bit cheap, I can say that it was responsive and worked well, with one notable exception I'll discuss later. It's also worth mentioning that while, at first, I thought the main control panel seemed quite dated, in terms of tech, it grew on me after a while. Specifically, the control panel's touch screen does not operate the way your phones does, meaning there is no swiping around or multi-touch sensitivity. However, it does provide nice tactile haptic feedback and was always responsive to my presses.
The door/window sensors consist of two parts which you place about a pencil width apart on the door/window frame and door or window itself. The motion sensor, which boasts a pet immune feature, is mounted in a room of your choosing and detects movement as well as heat. The smoke detector, which is monitored by Protect America agents at monitoring stations, can pick up heat and rising temperatures. Lastly the camera connects to your network wirelessly and begins recording during alarm triggers. Recorded video is stored in your online account.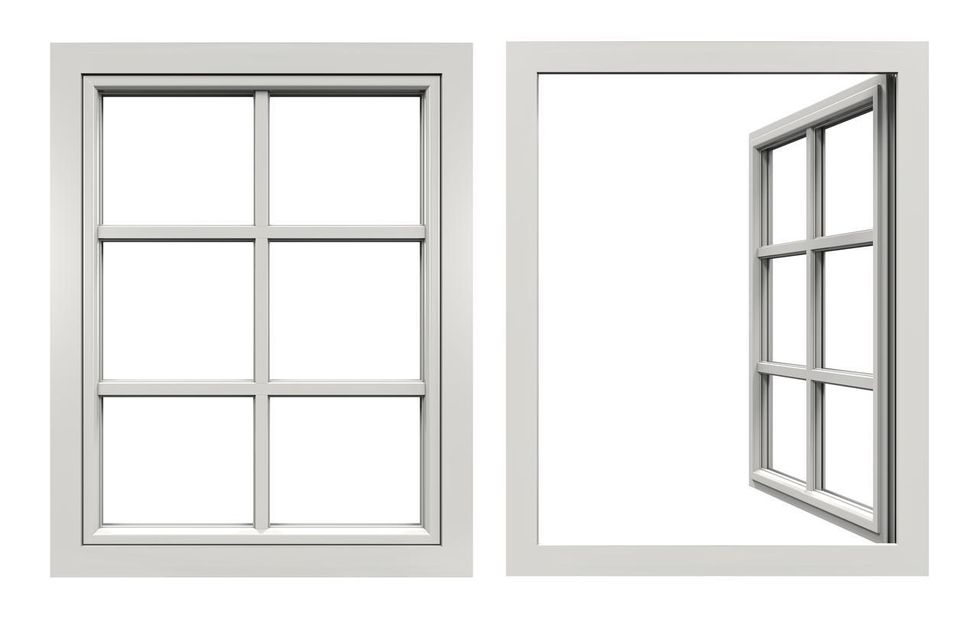 Window sensors had some sensitivity issues at first.Protect America
Window sensitivity

First, let's discuss the door/window sensors as they gave me a bit of trouble. My initial testing of the sensors went fine: they broke contact and the alarm went off. All good. However, after I had all three mounted, I encounter a strange problem that I still don't have an answer for, even after talking to customer support, as well as a security professional. Inexplicably, all three sensors would either register as open (i.e. the doors/windows open), despite the doors and windows remaining closed. Conversely, they would suddenly stop registering any doors/windows being opened at all, even if all three sensor contacts were broken. This went on for a while and no one really seemed to have any idea what was causing the malfunction. Even stranger than the problem was the solution I ended up getting. There was no solution at all. The sensors just suddenly started working normally and haven't malfunctioned once after two weeks of uptime.
So, aside from this unexplained issue, the door/window sensors—eventually—worked perfectly. They're easily mounted to surfaces using simple Velcro backs.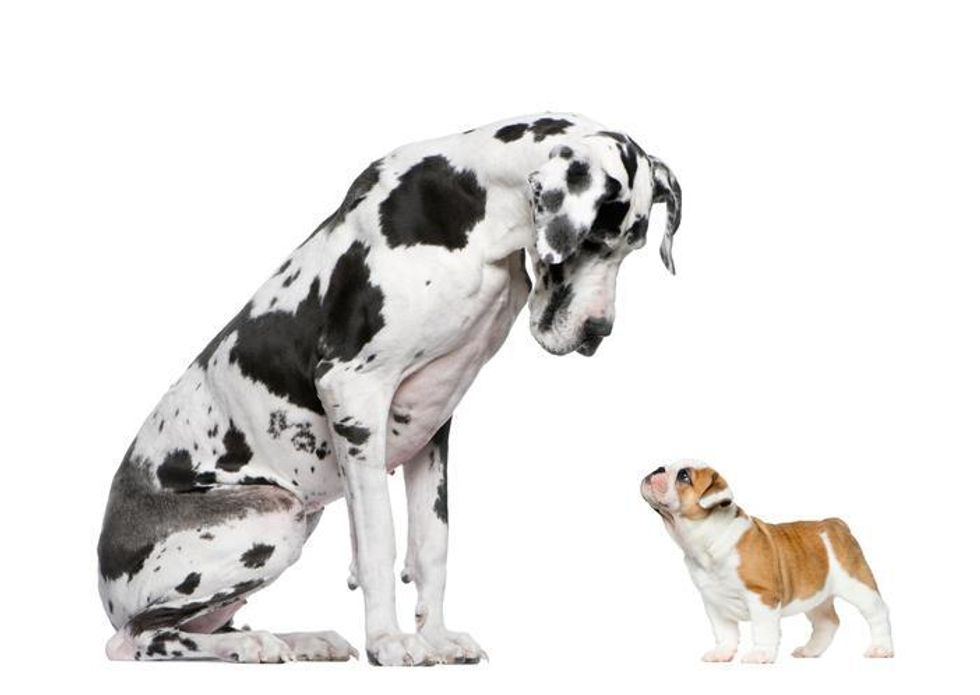 Larger pets could trigger Protect America's motion sensors.Protect America
Cat, not dog proof
Next up is the pet-immune motion sensor. The sensor can be mounted anywhere, using a few screws, as it is battery powered rather than reliant on an outlet. The sensor, itself, detects motion and heat within a 25-foot range in a 90-degree arc. When it came to sensing motion/heat, the sensor routinely detected my presence within the range specified. In other words, it worked exactly as it should. However, the pet functionality was slightly more hit-or-miss. My cat, who weighs about seven pounds, didn't trigger the sensor at all in over three-and-a-half weeks. However, my Great Dane, who easily weighs 110 pounds triggered the sensor every time. That said, Protect America does say that the sensor is for pets under 40 pounds, so if you have a big dog, it's likely going to detect their presence if they're inside dogs.
The main thing to keep in mind is that the sensor is battery powered. So, if the battery ever dies, it will not function at all. However, the three volt lithium battery is easily replaceable and should last a good long time.
One of the more surprising gadgets was the smoke detector. Powered by two of the same batteries which power the motion sensor, the smoke alarm can be ceiling mounted with a few more included screws. If you've ever fiddled around with ceiling mounted fire detectors, you're probably familiar with the rather annoying casing. Taking the back end off to reach the battery compartment is a bit of an ordeal, as it takes some patience to get it back on straight. Protect America's detector sadly doesn't break the mold here.
But that's just nitpicking, really. The smoke detector never failed the match test, and, in fact, performed admirably regardless of the heat source I placed below or around it. The only major problem I had was that I mounted it a bit too close to the kitchen doorway, and, until I moved it, the alarm went off every single time I cooked. Despite that being a little aggravating, I can hardly fault a smoke detector for detecting smoke/heat, can I?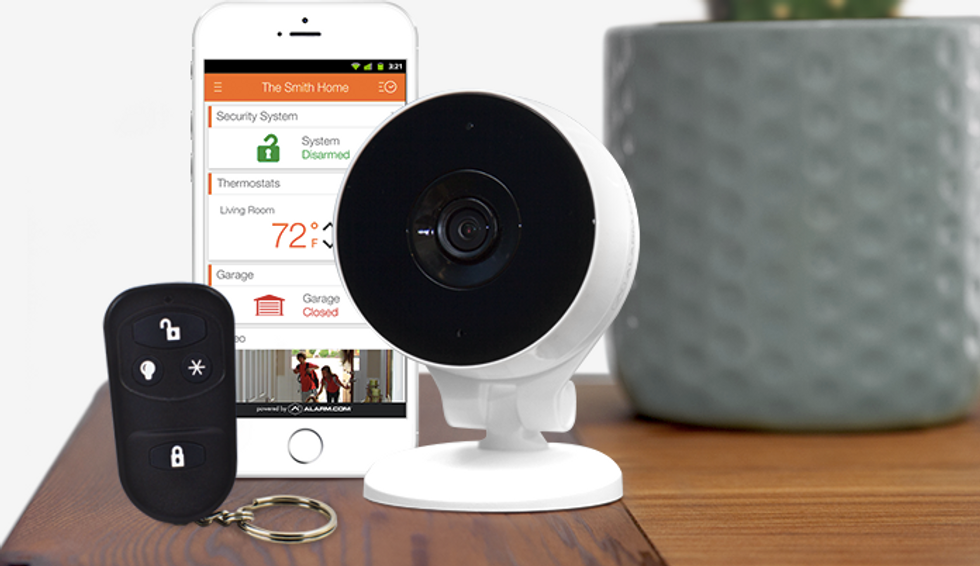 Protect American security cameras offer night vision.Protect America
Camera angles
Lastly, one of the more fun gadgets to test was the Wi-Fi camera. First thing to note is that, unlike the motion sensor, the camera does need to be plugged into a wall outlet; with only a four-and-a-half foot cord, placement can be a bit restrictive depending on your house layout and where you're wanting to mount the camera. I wanted to mount mine in my entrance hallway, facing the front door and into my living room, but in order to do that, I had to nail up an old shelf closer to a wall outlet.
The camera works by turning on immediately when an alarm sounds. During this time, it records what it sees to your online account. You can also access the camera via Protect America's phone app on the iPhone or Android. It generally worked as advertised and does its job nicely. However, there are some caveats to keep in mind. Firstly, since the camera stores video online, it requires an internet connection. Should your connection ever go out, or drop, you won't be storing any video which renders the camera useless. Secondly, there is no tilt, pan, or zoom functionality, and it only has about a 60 degree field of view, so what you see is what you get.
Those drawbacks aside, the 720p, 30 frames per second camera does provide good image quality, as well as night vision up to 16 feet away. To combat the issue of internet connections dropping, the camera does have a Micro SD slot that can take cards up to 256 GB in capacity, but the SD card is not included. Another interesting feature is the inclusion of two-way audio which means you can listen in on, or speak to, anyone you see mulling about your home. Combine the audio with the ability to monitor the camera via the phone app, and you've got a way to scare any would-be intruders off, as well as thoroughly confuse your pets when you're not home.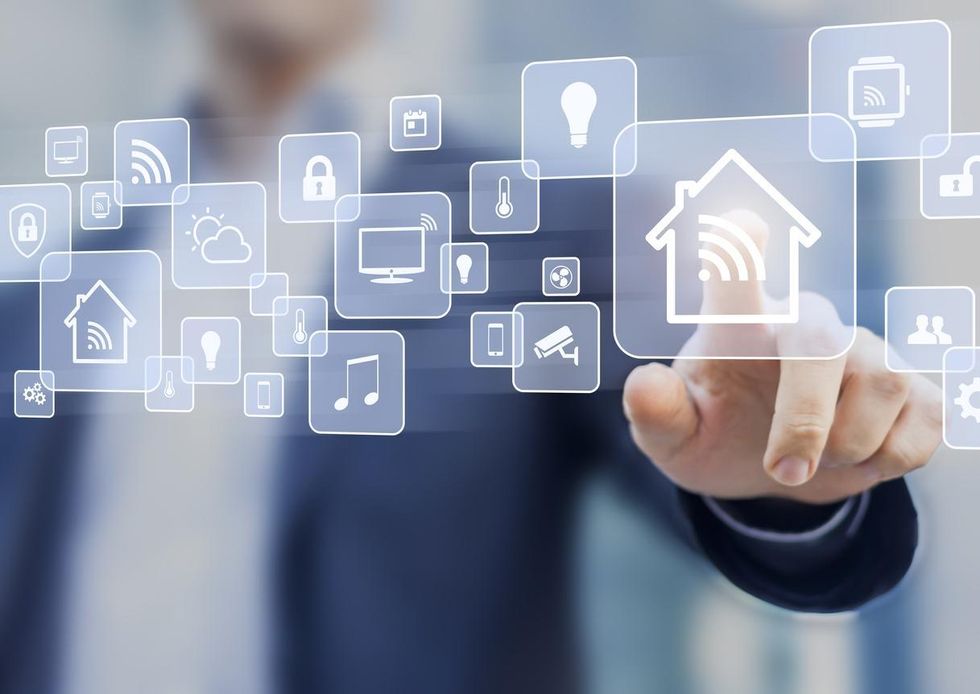 Protect America integrates with Z-Wave which means it connects to other smart devices in your home.iStock
Long commitment
While the basic kit provided by Protect America is enough to start your home security project, there are still many other gadgets you're likely to want to buy. From more motion detectors, glass break sensors, and garage door sensors, to pin pads, external sirens, and panic alarms—there are an abundance of ways to expand your home coverage. Since Protect America uses Z-Wave tech in its devices, you'll be able to integrate a great number of new tools into your smart home's ecosystem.
All is not completely rosy, however, as I found out when calling customer support. Fortunately, the problem seems to mostly be a staffing issue than one of incompetence. Once I finally got someone on the line, I was able to dive into some of my questions, but the wait on hold was just over 26 minutes—a bit much.
Another thing I took issue with is Protect America's contract and cancellation policy. This topic, above all else, may be the biggest barrier to entry. First off, you're going to signing up for a 36 month contract—that's a whopping three years. In and of itself that is definitely something to carefully consider, but when you realize its cancellation policy is of the balance payment variety, I wouldn't blame you for triple taking. What this means is that if you sign up for the cheapest package, $19.99 a month, and six months later you decide you no longer want to use Protect America, you're going to have to pay almost $600 dollars to cancel. That's if you go with the cheapest package which doesn't include cellular or broadband monitoring. If, like a sensible person, you want to go with the cellular package, you're going to be paying $41.99 a month minimum. That means, in the scenario a few sentences ago, you're going to be paying over $1259 to cancel out of your commitment. Definitely not something to walk into blindly.
The fine print
Protect America has built a business model based on supplying customers with the tools necessary to protect their homes, free of cost. They advertise a plan of $19.99 a month to cover the entire charge for everything to keep your home secured. While that's 100 percent true, in reality, you're going to want the $41.99 a month package with either cellular or broadband monitoring. The gadgets at your disposal will work and work well, and they're a breeze to set up and install yourself. However, you will need to be prepared for possible customer service wait times, and should you decide to cancel your contract, your bank account had better be prepared to handle it.
All that said, there's definitely no harm in trying Protect America out on its free trial. If, at the end of your test, you decide you don't want it, you can return your kit for the restocking fee. Conversely, if you decide you're sold on the products, you're guaranteed support and free replacements as long as you're a customer, and the only thing you have to pay is your monthly fee. Considering the upfront costs of competitors, on top of monthly fees, Protect America definitely has an edge and something valuable to offer consumers looking to protect their homes.
Pros: Lifetime warranty on equipment, no upfront costs, relatively easy to install, free trial, plans as low as $19.99/mo

Cons: $19.99/mo plans are only for landline monitoring packages, equipment has a bit of a cheap feel to it, customer service can be incredibly lacking, archaic contract and cancellation business model
If interested in signing up for Protect America service, click here.
-Lee Turner reviews various IoT wearables and smart home devices for GearBrain.
If you own an Amazon Echo or Echo Dot and want to use one of them to control your Protect America system, learn about Protect America's Alexa Skill by visiting 8 Alexa skills for your professionally installed and monitored security systems.)
If you need help installing a Home Security System, you can visit HomeAdvisor.com to find a local trusted professional.
How to Find Products in The GearBrain, Our Compatibility Find Engine for Smart Devices www.youtube.com