Like GearBrain on Facebook
More people are buying smart home devices, and connecting them through platforms or systems like smart speakers and hubs. So says a new report from Parks Associates which found that 35 percent of smart home owners are using a hub or app to run their smart devices.
The report, 360 Deep Dive: Smart Home Ecosystems: Driving the Smart Home Forward, finds that homes with broadband are the most likely to turn to smart speakers, with 5 percent of these households using an Amazon Echo, Google Home or other voice-enabled device compared to 2 percent who use an independent brand.
Read More:

Running devices by talking to them is growing as a popular method of controlling the home. Big brands are looking for more ways to embed voice assistant support into their products whether that's a vacuum cleaner that can turn on and sweep up the kitchen just by a quick request, or the living room TV which can pick up the movie watched the night before, and start playing. In fact of those who have yet to build a smart home, about one-third plan to use voice as the main way of controlling those devices when they eventually get them, said Parks.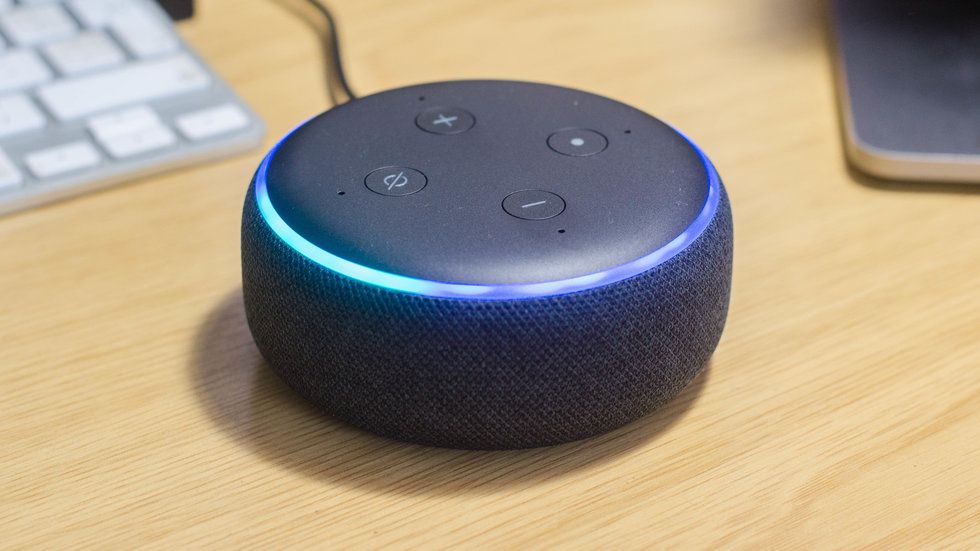 The majority of people who run their home through a smart speaker, prefer Amazon Alexa assets.rbl.ms
For those who currently use smart speakers, more than a quarter — 28 percent — are already putting them to work controlling at least one smart home device just by speaking aloud.
When it comes to which voice assistant people prefer, Parks discovered that 62 percent who use a smart speaker as a hub are turning to Amazon Alexa, as opposed to some of its competitors including Google Assistant and Apple's Siri.
Certainly, connected devices can be run through their corresponding smartphone apps. But as people add more products, they look for ways to link them together and have them work in tandem, such as having the lights go off, the thermostat turn up a notch, and the doors lock with one request. That made all the easier when the products can work together on one platform, and be directed just by making a simple request out loud.

"A smartphone app may be sufficient for houses with just one device, but when people get their fourth or fifth product, using individual apps for each device creates friction for the end user. A hub or centralized unit of control becomes more and more appealing," said Dina Abdelrazik, a Parks Associate research anaylst. "Competing protocols and fragmentation continue to inhibit smart home adoption, but end users who have already adopted smart home solutions see voice as a convenient means of controlling their growing network of products."
Check out The GearBrain, our smart home compatibility checker to see the other compatible products that work with Amazon Alexa enabled devices.
What You Need To Know About Smart Speaker Assistants www.youtube.com
Like GearBrain on Facebook