Like GearBrain on Facebook
Skullcandy's latest wireless headphones bring the price for active-noise cancelling down for the more budget-conscious buyer. At $129.99, the set is far more affordable than Skullcandy's other ANC options including the $320 Crusher ANC and even the $199.99 Crusher Evo.
How do they compare when listening to music, watching video, or just as noice cancelling headphones? Here's our take.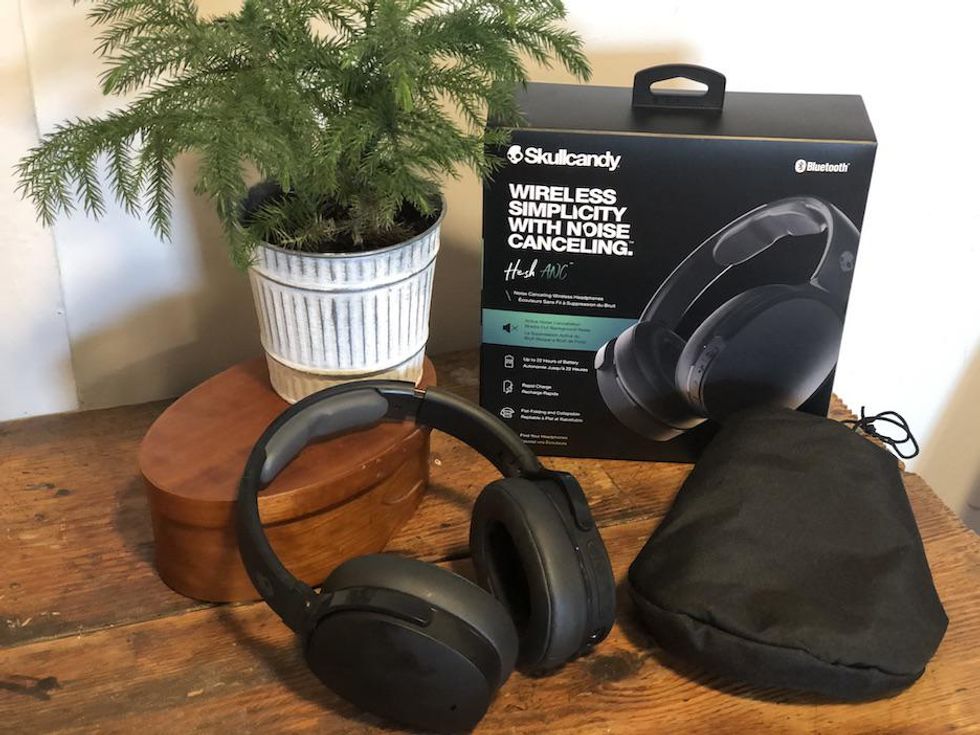 You get a soft carrying case, cables and a charging cable with the headphonesGearBrain
What's inside the box

With the new Skullcandy Hesh ANC headphones you're getting the headphones, plus a USB to USB-C charging cord (not an end, though), cables for plugging in if you don't — or can't— go wireless, and a soft bag for carrying them. (At $130, a hard case is not part of the plan.)
There's also a quick start guide which is helpful if you're new to Skullcandy. If not, just plug them into an outlet for a charge and you're good to go. The headphones can hold 22 hours of battery life, and you can get a fast juice of three hours in just 10 minutes. That's a huge plus for anyone in a work-at-home situation, basically giving you a chunk of your work day covered in minutes.
Lightweight, plus other features
Buttons to control the basics are easily located on the right ear, and include a button for power, volume, turning ANC on and off, and even pairing. These buttons were not as simple to locate or control, however, by touch. Placed very close together, I often found I needed to pull the headphones off my head to be able to pick the option that I wanted. The buttons also weren't simple to click, requiring a bit more pressure to bring up the action I wanted as well.
There is also a Tile tracker inside the headphones, a feature Skullcandy has now offered on their audio devices for some time. Tile lets you track a device via the Tile app, and you can use this to locate the headphones, even if they're not close.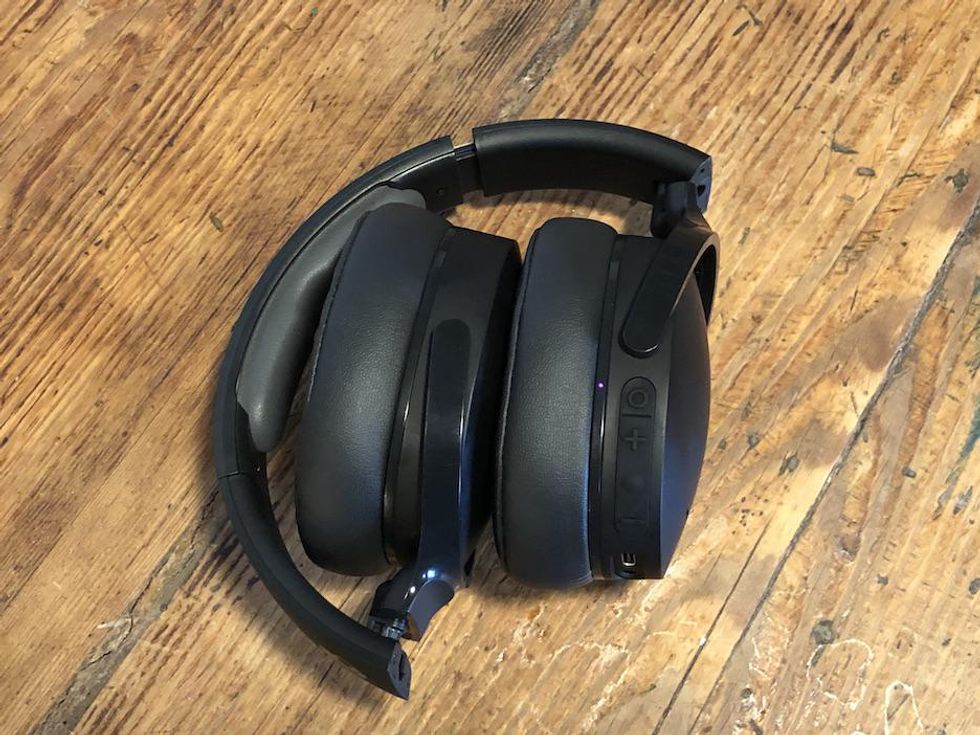 The Hesh ANC headphones fold up to carry them more easilyGearBrain
In terms of size and weight, the Hesh ANC are noticeably light when you pick them up, and in fact weigh just 8 ounces, compared the 10.88 ounces of the Crusher ANC and the 11 ounces of the Crusher Evo. That's nice for when you're carrying them around, and even if you're wearing them for a long time on your head. But they also gave them a bit less heft, which I missed, and even the ear pads felt just a bit less plush.

The headband does expand, though, and the top of the band is slightly padded which gives you a better chance of them fitting well on your head. I never once felt they would fall off, they sat securely and snug and that's great. The ears are padded as well, but that cushion is less dense than what I have on a more expensive pair of Skullcandy headphones. What that tells me is that the padding on the ears and on the headband are likely to pack down over time. Again, something to note.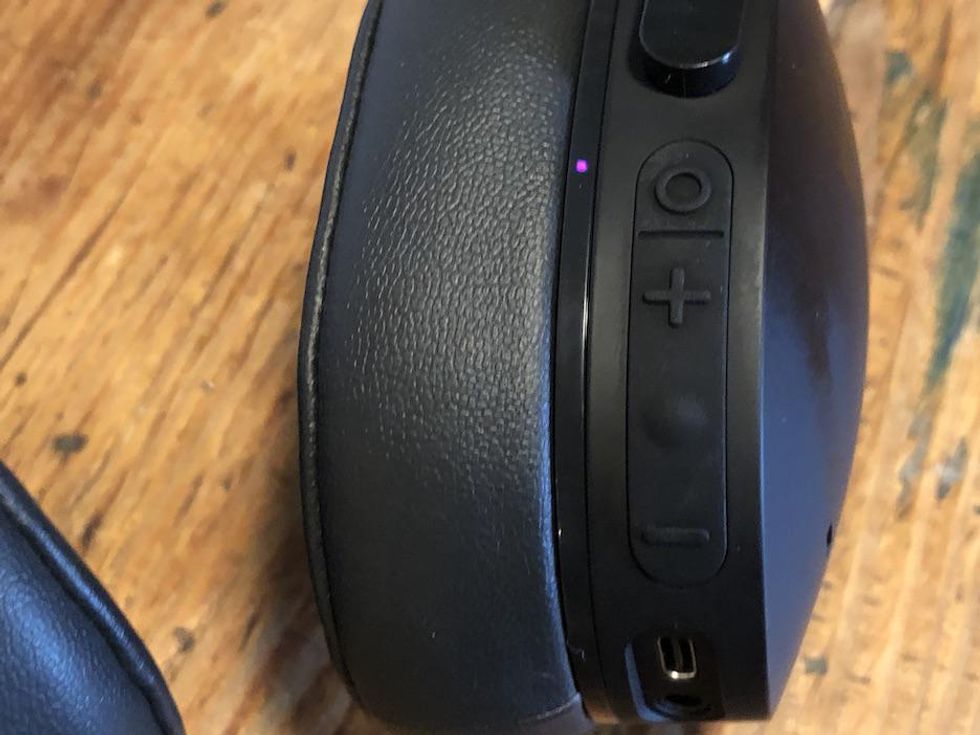 Buttons run along the right ear, and are a bit tricky to identify by feelGearBrain
Skullcandy Hesh sound

Why do we buy headphones? We buy them for sound. Yes, we sometimes eye options that are wireless, and other times we want features like noice cancellation. But above and beyond we also want to make sure the headphones play well, delivering clear audio when in use.
Sound quality was fine — I didn't feel I was missing anything as I listened to both music and video.There was a bit of flattening in the sound, especially when compared to the Skullcandy Crusher Evo headphones. Ranges were a bit limited, with fewer rounded tones. This wouldn't impact you using the headphones for watching videos. But if you're an audiophile you'll want to take note of that.
I also had one instance where the sound completely went out, replaced with what sounded like computer interference, which I could not stop. I tried disconnecting the headphones from Bluetooth, and even powered them off. But I could only get the headphones to go silent when I plugged them into a power source. This only happened once — and so I don't know if they picked up interference from something around me.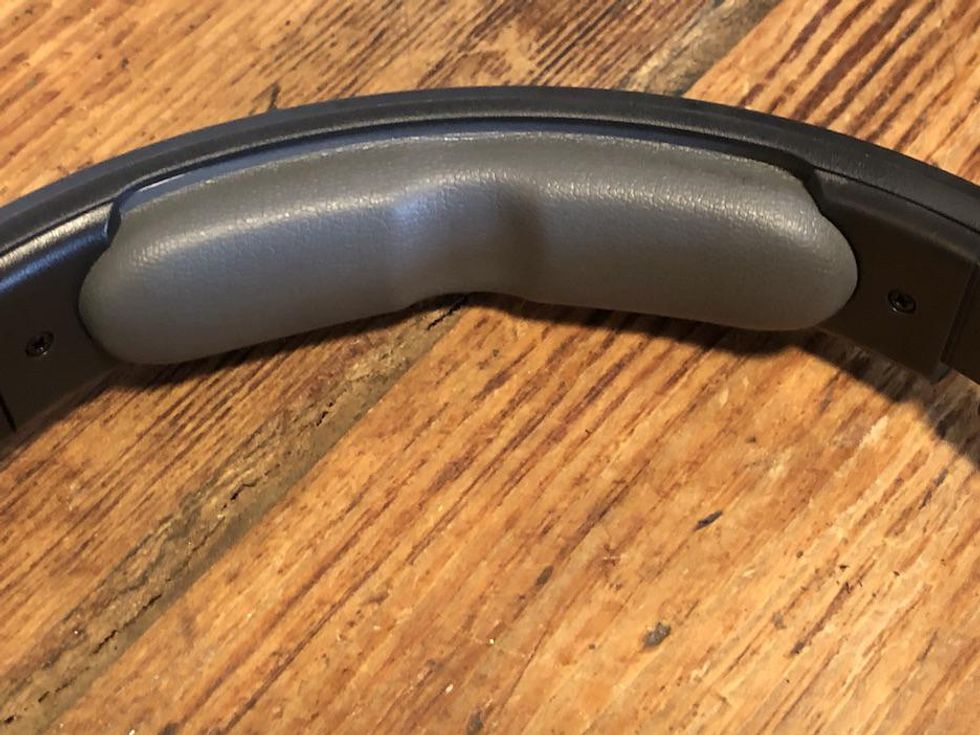 There is padding is on the ears and headbandGearBrain
ANC and ambient

ANC worked really well, with the difference between ambient mode and noise cancellation was clear and noticeable. And while I haven't been on a plane in more than a year — that is one time when I rely heavily on ANC features, and I would be happy turning to these in that setting. Even working at home, I have other people in my space constantly and ANC also helps with that, blocking out phone calls I don't need to hear, even construction which seems to be constant in my neighborhood in New York. Again, the Hesh ANC were champs.
Price
As mentioned, the Skullcandy Hesh ANC are an impressive $129.99, and we've already seen that price a bit lower on some sites.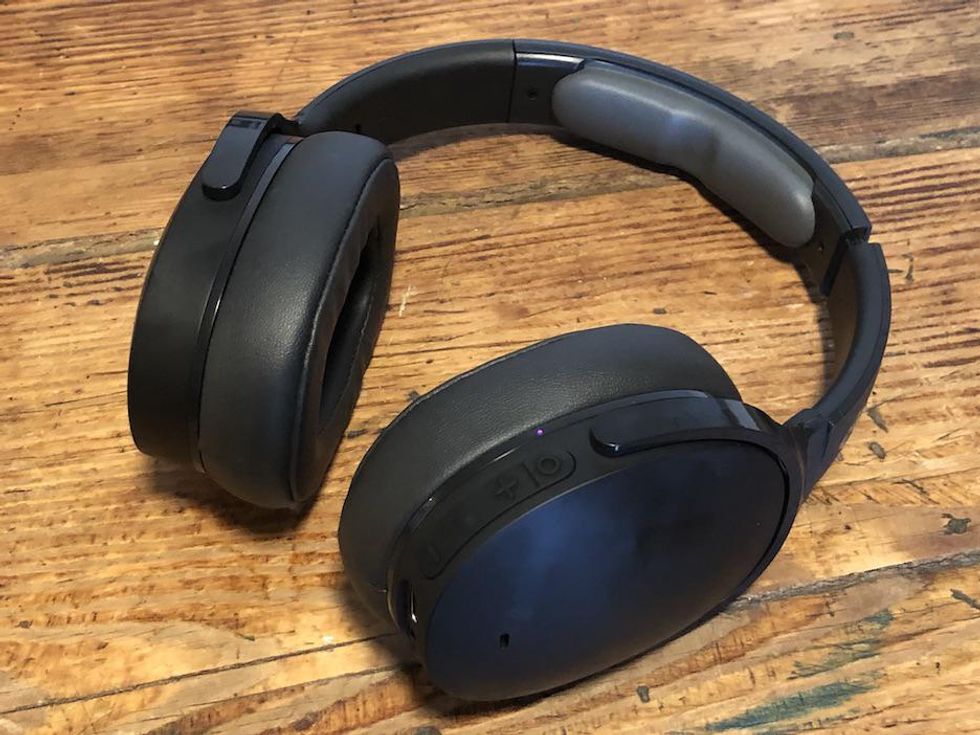 The Skullcandy Hesh ANC headphones are lighter weight than comparable headphonesSkullcandy
Worth getting?

Wireless headphones with active noise cancellation are not typically low-priced items. That feature can be an expensive addition. But Skullcandy has produced a fairly budget-friendly option with the Hesh ANC at $129.99. The sound is clear, and while not as bright and full as the Skullcandy Crusher Evo, they're absolutely solid for video calls, watching movies and even a YouTube binge.
For people who lean towards audio quality over noise cancellation, the Crusher Evo may be a better option — although you will spend more for those headphones. And the Crusher ANC are even a better choice for a solid audio experience with noise cancellation — but of course you'll pay more than two times what you'll drop on the Hesh ANC.
The Skullcandy Hesh ANC then are an excellent choice for headphones that deliver good audio along with great noise-cancelling abilities. They're lightweight, adjustable and definitely, considering their features, solidly affordable.
Pros:
Price
Active noise cancellation
Lightweight
Cons:
Sound quality is fine, but not excellent
Padding is thin and less dense on ears and headband
Buttons hard to feel and find on ear
Skullcandy Hesh ANC Over-Ear Wireless Bluetooth Headphones Bundle with Skullcandy Fix Rapid Dual USB Port AC Adapter - Black
Like GearBrain on Facebook