Skullcandy wireless headphones are excellent devices, and that includes the Crusher series which includes the Crusher ANC and the Crusher Evo. Both have haptic feedback and also Tile trackers inside — but they also differ in a couple of different ways. Which one of these make sense for you? Here's how to tell.
Skullcandy Crusher ANC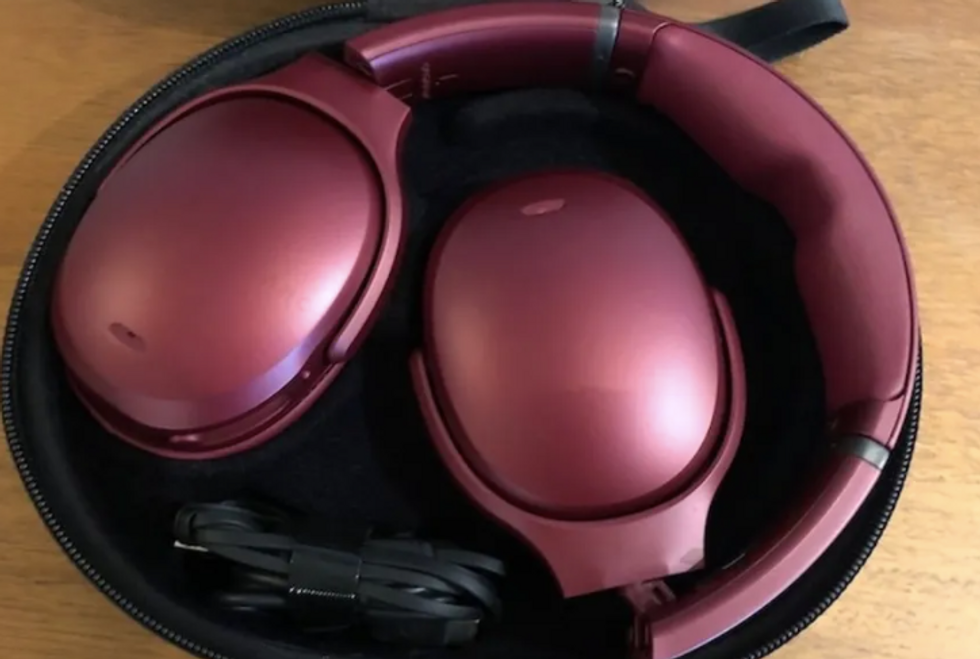 Skullcandy Crusher ANC feature haptic playback so you can feel the music as it playsGearBrain
The Skullcandy Crusher ANC headphones have active noise cancelling technology, to make listening more immersive. To further enhance how the Crusher ANC sound, users can connect to Skullcandy's app and from there customize the actual sound they hear — personalizing the playback to someone's audio needs, and to their preferences. The app actually lets you create multiple sound profiles so if you want to share the headphones with others you can.

Crusher ANC also have optional haptic feedback while they play. What that means is you can feel vibrations during heavy bass, which can enhance what you're watching like an action movie, for example. (And yes, you can turn this feature off too.)
As for battery life, these hold 24 hours of a charge and they can also be rapid charged. You also get a Tile tracker inside, which means you can locate these when they're connected to Bluetooth.
Originally priced at $320 when they launched, you can now pick the Crusher ANC up for $199.99, and there are three color options, including red, black and a black/tan combination.
Skullcandy Crusher Evo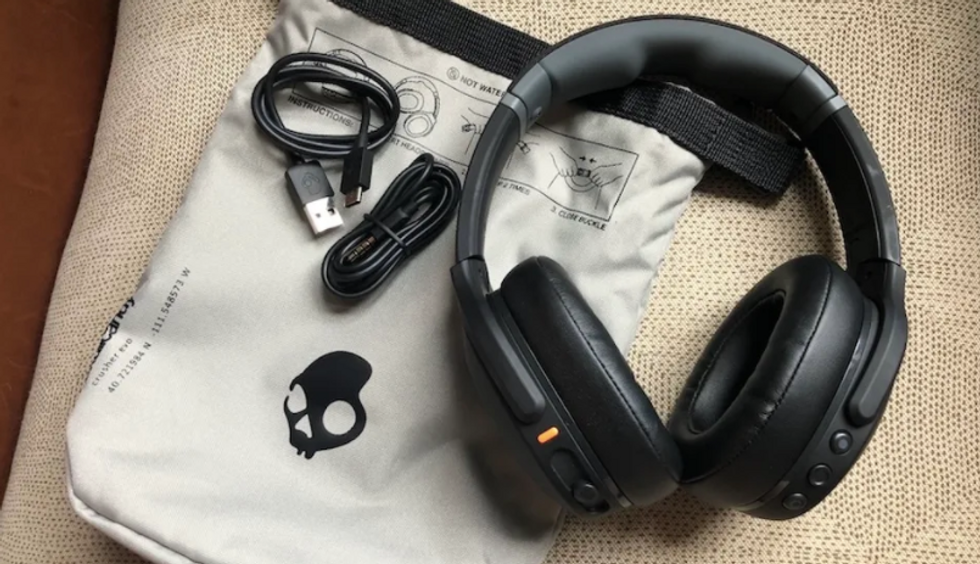 Skullcandy Crusher Evo have Tile trackers insideGearBrain
The Skullcandy Crusher Evo headphones, like the Crusher ANC, have Tile trackers packed inside which allow you to find them if they're connected to Bluetooth. And also like the ANC headphones, you can connect these to the Skullcandy app and create a personalized sound profile for your hearing.

We did, however find an issue with the app when it came to the Evo, where the sound actually came across more poorly after creating a sound profile. Once disconnected, the sound actually was excellent — and sync with movies even better with the Evo than the ANC.
But like the ANC headphones, you can also experience haptic feedback with the Crusher Evo headphones, which create a vibration when they're playing heavy bass or using them at louder volumes. This is of course an optional feature, and you can turn it off.
Battery life is actually better on the Crusher Evo, almost doubling what you get with the ANC's going from 24 hours on one charge to 40 hours — a substantial increase.
But what you do not get is active noise cancelling, or ANC, with the Crusher Evo and — this is a small thing — you don't get a hard-shelled carrying case that comes with the Crusher ANC.
Then again, the Skullcandy Crusher Evo are a bit more affordable. They too have had a price drop, from $199.99 when they launched to just $149.99 now. You can pick these up in grey and black.
Which should you buy?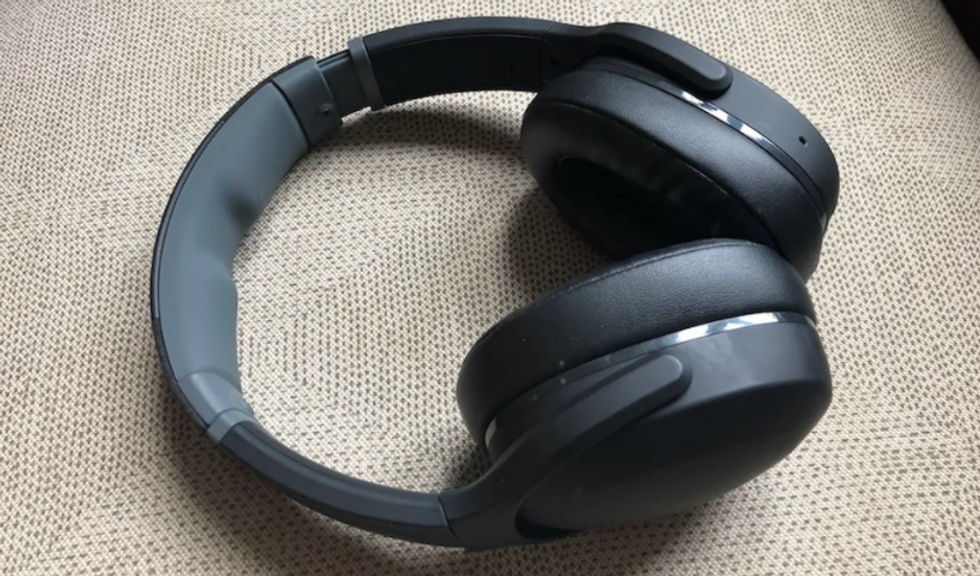 Skullcandy Crusher Evo connect via BluetoothGearBrain
We tested and reviewed both pairs of headphones and think they're both good options in terms of sound quality and the fact they include Tile Trackers, plus haptic feedback — fun for watching movies and for gaming.

Why then spend another $50 on the Skullcandy Crusher ANC? If you're looking for a pair of headphones with active noise cancelling, then this would be a reason to select the ANC headphones, so too the nice carrying case that comes with this pair.
But if ANC is not something you need, then we think the Crusher Evo are an excellent sounding pair of headphones with a solid Bluetooth connection, and additional features that mirror the Crusher ANC but at a lower price. The choice, as always, is yours to make.