Like GearBrain on Facebook
The latest headphones from Skullcandy are a lightweight, wireless pair of headphones called the Hesh ANC. Priced at $130, they're a notable entry into the ANC world for a number of reasons, including their price tag, especially when compared to the Skullcandy Crusher ANC headphones, priced at a budget-crunching $320.
Both share other features as well, including having Tile trackers inside. But there are some details that differ substantially. We tested them in multiple ways, listening to music, watching videos and of course putting their noise cancellation feature to work. Here are the similarities we found between the two, where they veered, and how you can tell which one may be the right option for you.
Skullcandy Hesh ANC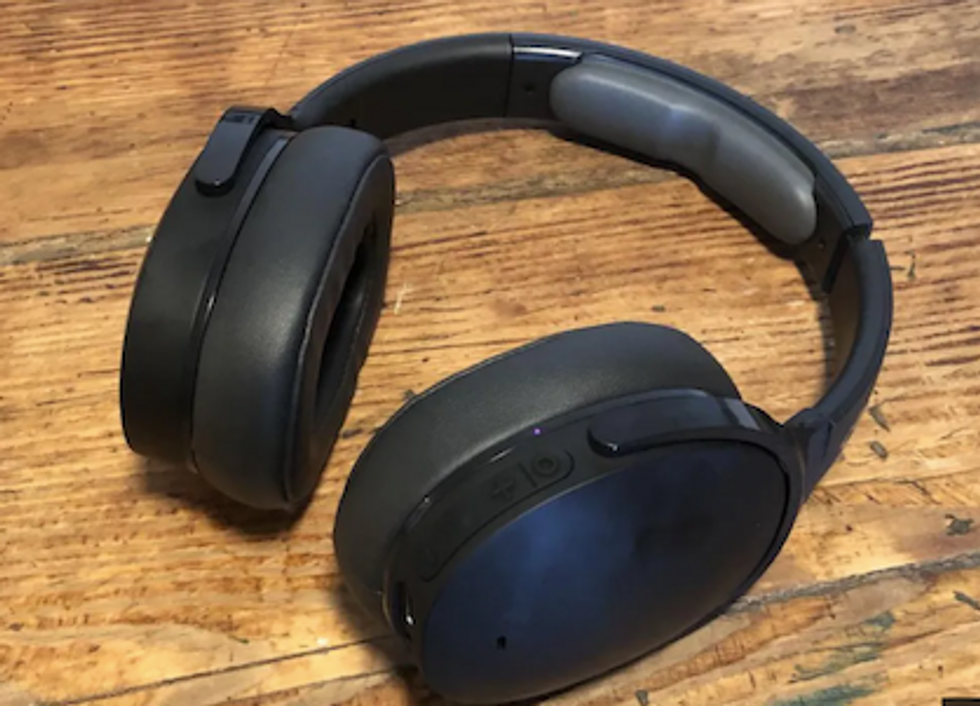 The Skullcandy Hesh ANC are lightweight, clocking in at just 8 ouncesGearBrain
The Skullcandy Hesh ANC come with a charging cord, cables for wired use and a soft bag for carrying. At $130 it's fair that you're not getting a hard case for these headphones.

These are lightweight headphones, just 8 ounces, and they feel a bit less substantial for that reason. That weight is nice when you're looking to carry these around for a bit, but I did mess the heft.
Buttons are on the right ear, located very close to each other, and they're a bit difficult to find by feel. The cushions on the ears and on the headband are also a bit thin, not as dense as some more expensive options.
As for charging, these can hold 22 hours of battery life but crucially you can get a quick top up of three hours in just 10 minutes. And a nice extra perk? You have a Tile tracker embedded inside which will help you locate them if left on a bus, or even hiding somewhere at home.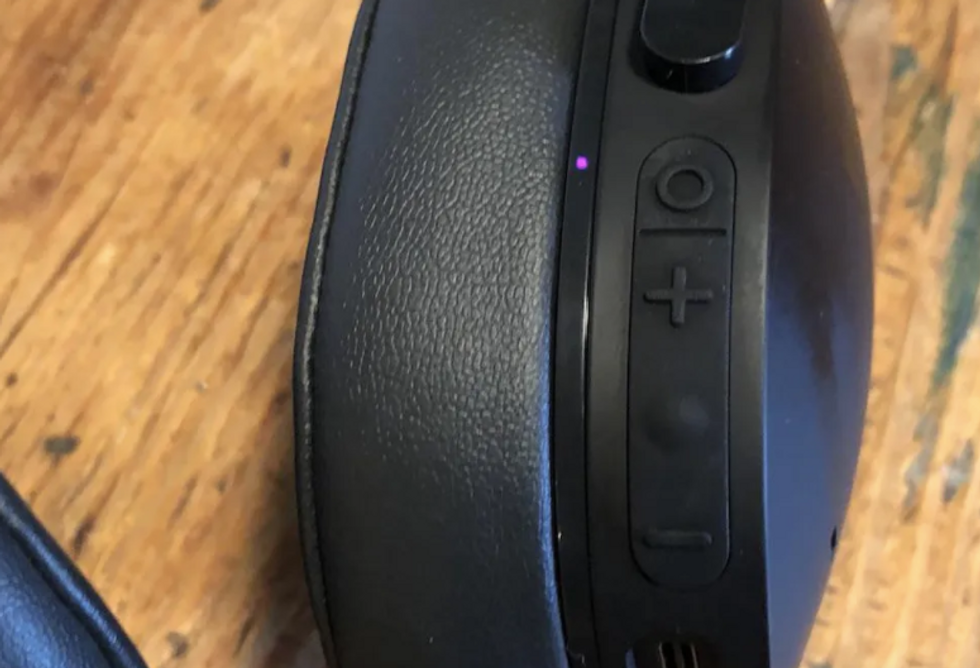 Skullcandy Hesh ANC have buttons on the right ear that are close to each other GearBrain
Sound is of course what people look for in headphones, and here the Hesh ANC hold their own. They're good, and while I found some range missing — like brights — they're more than a solid option for listening to music, watching video and certainly picking up calls.

Active noise cancelling works very well too, and you can toggle easily between this option and also ambient mode. That's a big plus for these sub-$150 headphones, a very nice perk in a very wallet-friendly price.
Skullcandy Crusher ANC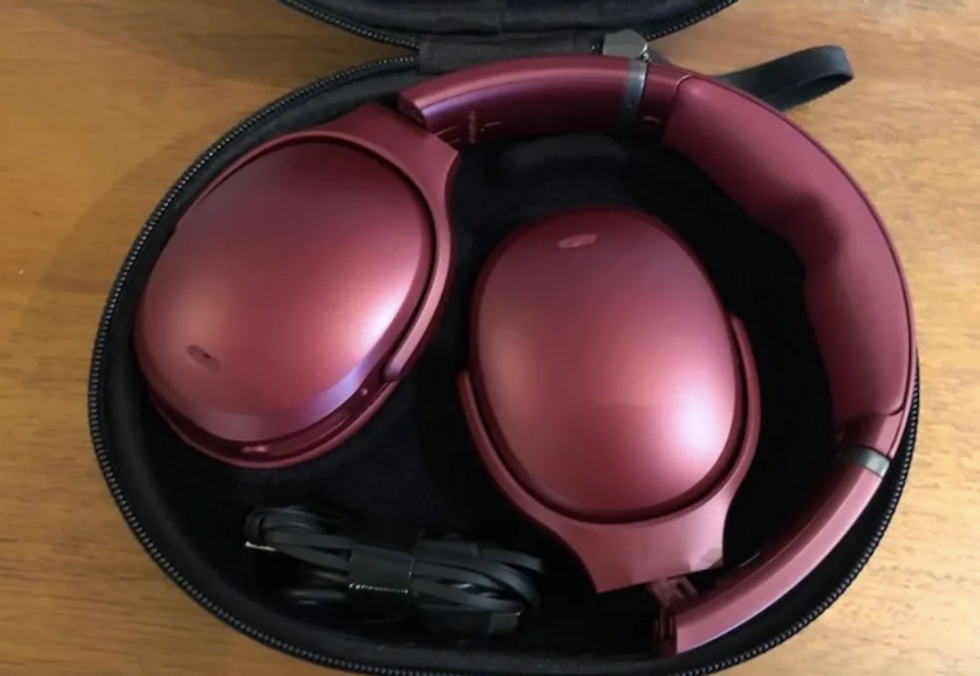 Skullcandy Crusher ANC fold nearly into a hard caseGearBrain
Skullcandy Crusher ANC remain some of the best active noise cancelling headphones we've reviewed. And at $320 they should be stellar. They're weighty, with thick heavy padding along the headband and ears, and buttons as well as sliders that make it easy to change the volume, pair, power up and run other features all by just touching the ears. (And yes, these controls are easy to find, and tell what they do, just by touching.)

These also come with a hard-shell case, one that ensures you're not going to puncture padding, nor dent them in any way when they're tossed in a bag.
You get a bit more battery with the Crusher ANC, 24 hours versus 22 hours for the Hesh ANC — not substantial, not worth paying an additional $190 for, but certainly nice. And yes, you can get a quick rapid charge as well with these. Also shared between the two? A Tile tracker inside.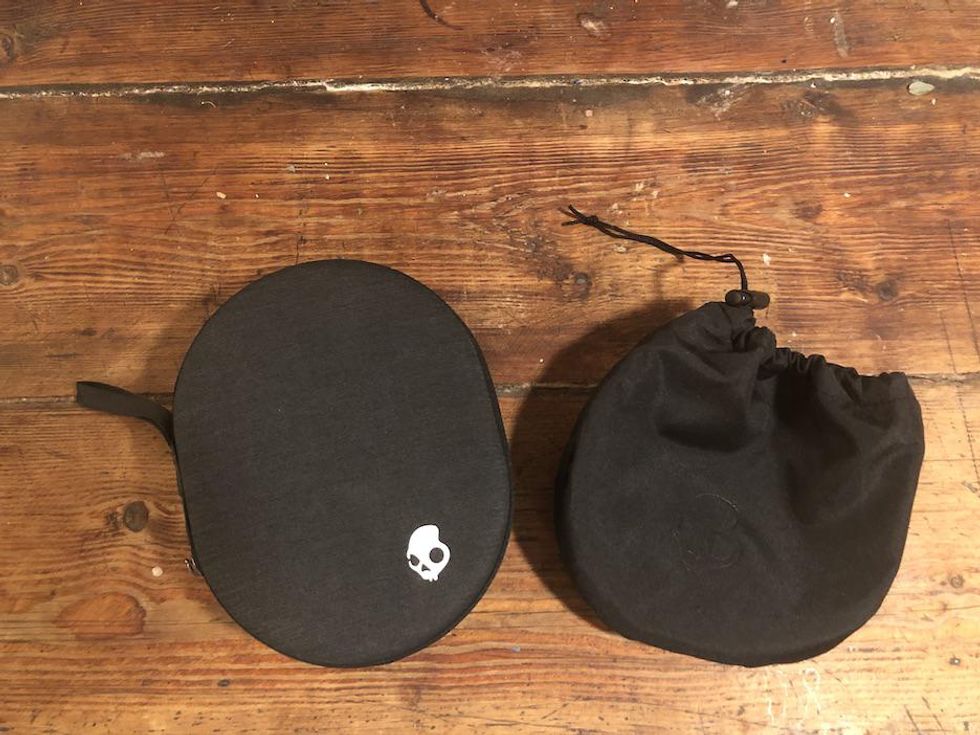 The case for the Skullcandy Crusher ANC, left, next to the bag for the Hesh ANC on the rightGearBrain
Sound again is one of the main reasons we buy headphones. And the Crusher ANC hits all the right notes here. They also have a haptic feature, they call it Adjustable Sensory Bass, which means you can feel those moments against your ear. Watching an action film? You can get a haptic boost for every explosion, for example. That is, you can choose this option and also turn it off, from a slider on the ear.

And yes, there's active noise cancellation built in to these headphones — and it works well. You can also pair these with the Skullcandy app to create a personalized sound profile tuned to your ears. And you can create multiple profiles, and then share the headphones with other people. (If you feel so inclined.)
Which headphones are right for you?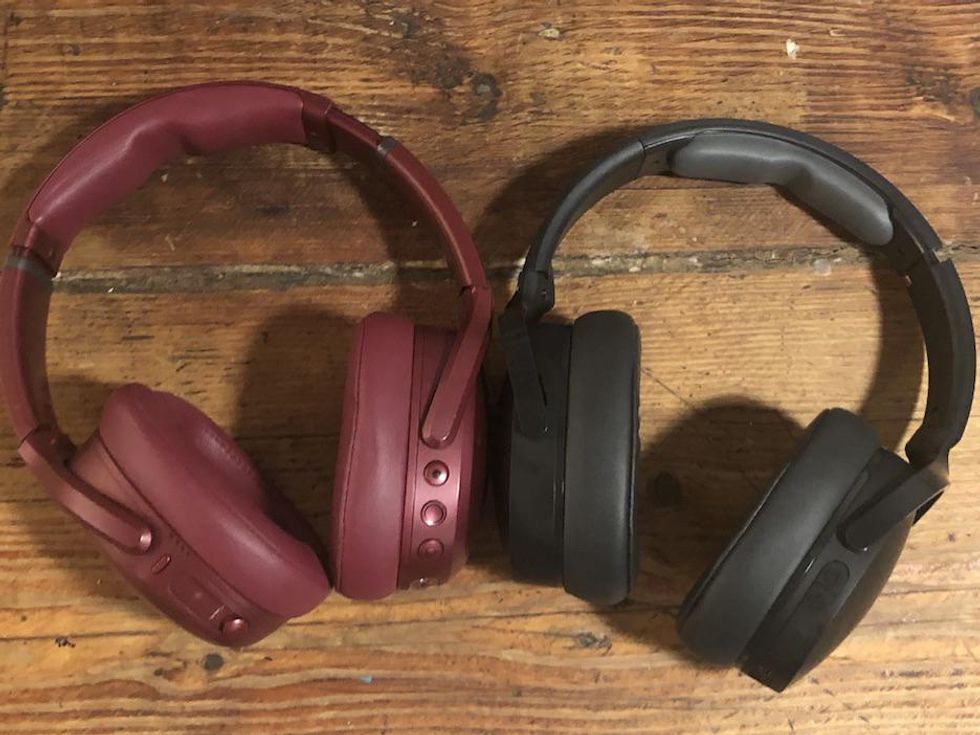 Price may be a factor in choosing the Skullcandy Crusher ANC, left, over the Hesh ANC on the rightGearBrain
The choice may come down to a matter of price, and in that regard, you're likely going to want to choose the $130 Hesh ANC over the $320 Crusher ANC. With both offering active noise cancelling, similar battery life and even Tile trackers inside, it's an easy choice.

However, if you're looking for a more substantial sound experience, personalized options, haptic feedback and some of the best sounding Skullcandy's we've tried, it's certainly worth taking a look at the Crusher ANC if you feel comfortable springing for the extra cost. You're also going to get more cushioning around the ears and headband, buttons and sliders that feel more easy to use, and even a nice carrying case.
Plus, if color options are crucial to you, note that the Hesh ANC only come in black right now, while the Crusher ANC have a few options including black, a two-way pattern of black and tan, and a red. That's not a reason likely to sway us, but it's certainly worth noting.
From Your Site Articles
Related Articles Around the Web
Like GearBrain on Facebook