If there's one thing you can guarantee of the CES technology show, it is the presence of thousands of huge televisions.
Seemingly hung from every wall, and even the occasional ceiling too, televisions are integral to CES, and the 2020 installment of the world's largest technology show will be no different. We expect to see new models (and a few prototypes, too) offered from Samsung, LG, Sony, TCL, Hisense and Sharp, to name just a few of the brands competing for attention in Las Vegas.
But it isn't just about size, or who can install the largest TV art installation (we're looking at you, LG). Here are the big TV trends we expect to see at CES 2020.
8K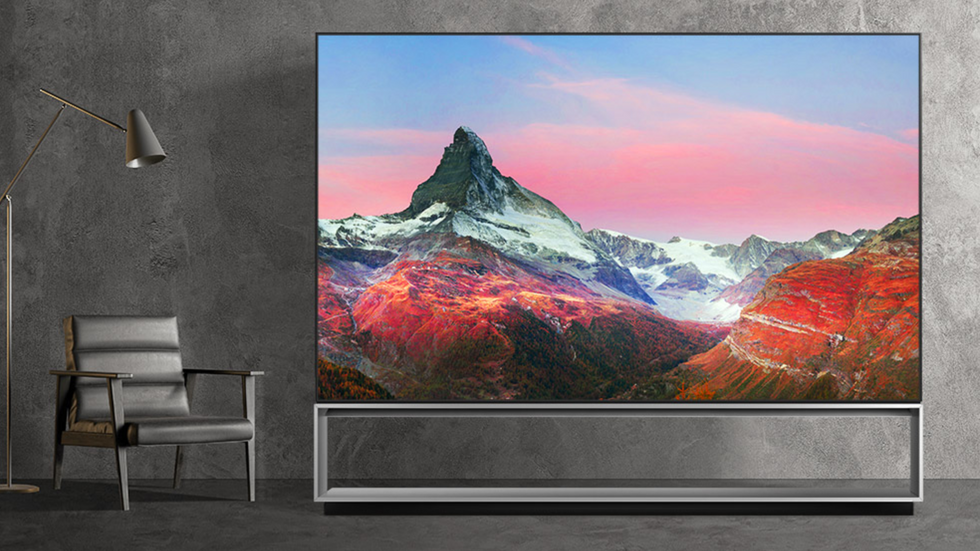 Huge 8K TVs will be everywhere, but will there be anything to watch?LG
Despite nothing being broadcast or streamed in 8K, the technology will take center stage at CES 2020. We expect to see new 8K televisions from a range of manufacturers, and each will likely take Samsung's strategy of claiming advanced artificial intelligence is used to upscale HD and 4K content into 8K.

Samsung QN65Q900RBFXZA Flat 65-Inch QLED 8K Q900 Series Ultra HD Smart TV with HDR and Alexa Compatibility (2019 Model), Black
At this year's show you should also keep an eye on LG and its so-called 'Real 8K' offerings. It's using this name because, unlike Samsung's TVs from 2018, LG's 8K panels are the first to be industry-certified in accordance with the Consumer Technology Association's definition of what 8K actually is. As such, they will include an 8K UHD logo, just as TVs had 'HD Ready' logos on them a decade earlier.

But, despite all this, 8K will remain largely theoretical for now. Yes, more 8K TVs will be offered for sale in 2020, and their prices will probably begin to fall, but there still won't be much to watch on them. The Tokyo Olympic Games will be broadcast in 8K in Japan this summer, but beyond that you are best waiting another year, at the very least.
OLED vs QLED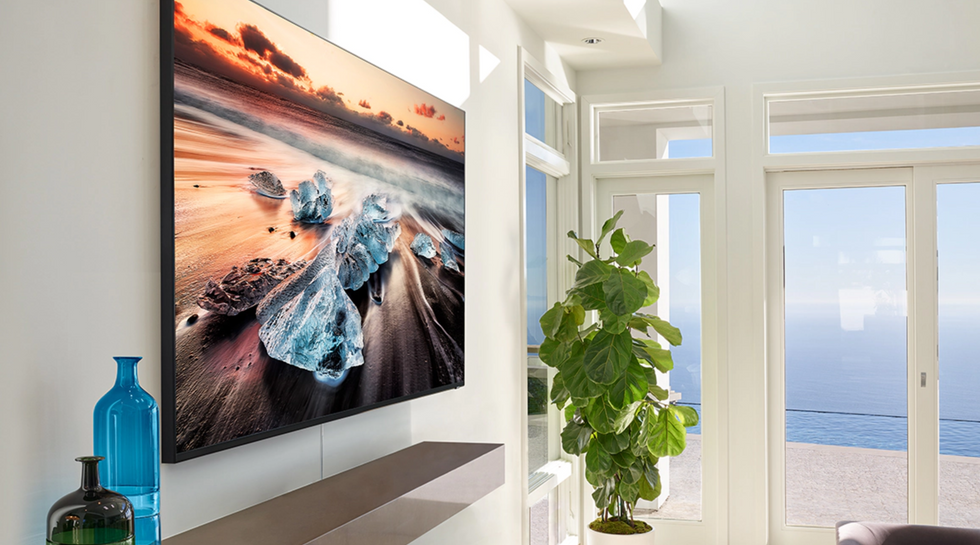 Samsung will use CES to promote its QLED display technologySamsung
CES will see the latest battle in the ongoing war between OLED and QLED. The former is the television technology of choice for LG, while Samsung prefers its QLED tech. Both believe they can offer the brightest, sharpest colors and the deepest, darkest blacks.

Ultimately, the winner is the one you can afford, or the one you prefer the look of on the shop floor. So, while the battle will no doubt continue, and each company will attempt to wow us with their latest technology, we doubt CES 2020 will reveal a clear winner.
MicroLED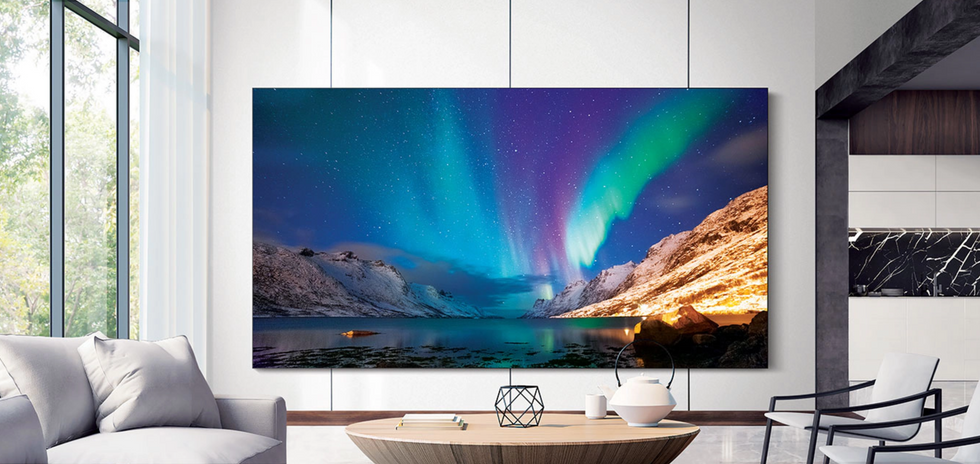 Samsung's MicroLED technology will make a return for CES 2020Samsung
Samsung and Sony will no doubt have more to say on modular MicroLED displays at CES 2020.

This technology means televisions can be given a screen of almost any size, but more importantly it offers an alternative to OLED, with extra brightness and a longer theoretical lifespan. On that last point, the O in OLED stands for organic, and there are concerns over how long the technology can last.
To that end, Samsung claims its MicroLED televisions can run for 100,000 hours non-stop, and produce a peak brightness between four and 10 times greater than the equivalent OLED panel.
Samsung UN65RU8000FXZA Flat 65-Inch 4K 8 Series Ultra HD Smart TV with HDR and Alexa Compatibility (2019 Model)
At CES 2020, we can expect Samsung to show off some vast MicroLED televisions, but we'd also like to see the technology on a sensibly-sized TV that regular consumers might soon be able to buy. And on that point, a price for any MicroLED television from Samsung (or Sony) would also be welcome.

Rollable displays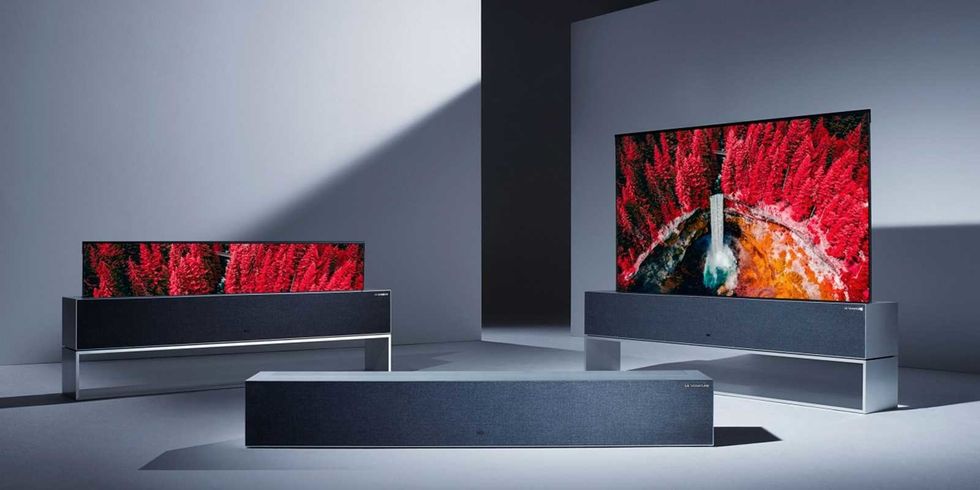 We hope LG's rollable TV will get a price and release date at CES 2020LG
LG stole the show at CES 2018 with its rollable display technology, then served up a repeat performance a year later with a full-size, and fully functional, roll-up TV.

We were very impressed by the rollable TV of 2019, and hope LG will use this year's show to announce it is ready to go on sale.
We expect it to be incredibly expensive, but we think it is a genuine game-changing in what is otherwise a fairly stagnant TV market — and if there's anything we know about this industry, it's that prices fall very quickly. We also wouldn't be surprised to see other manufacturers show off rollable TVs too, especially given the popularity of flexible display technology over the last 12 months.
Short-throw projectors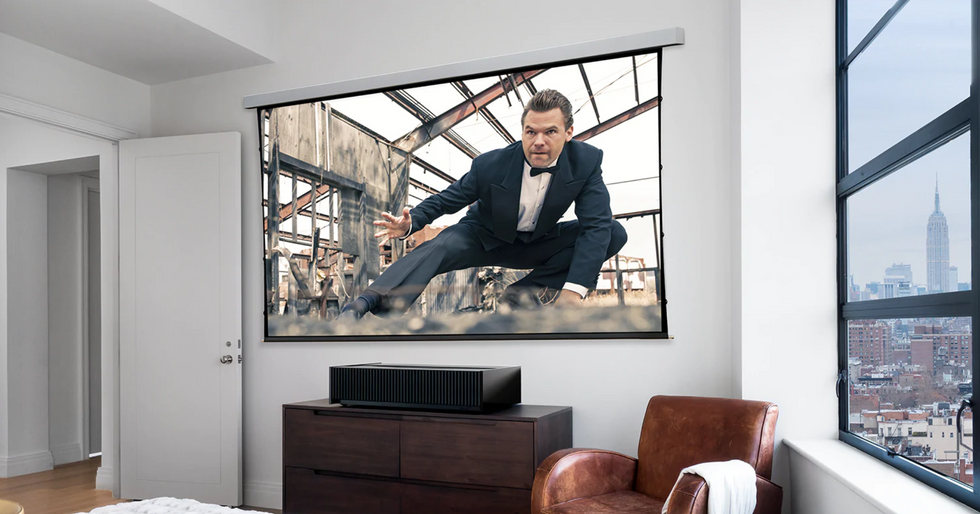 Ultra-short-throw projectors will be at CES 2020Sony
Not televisions as such, but another trend we expect to see continue at CES 2020 is the short-throw projector. Instead of hanging from the ceiling at the back of your room, then can be placed on the floor or a table just a couple of feet from the wall, onto which they project 4K TV.

For now, these are very expensive — the Sony shown above sells for $25,000 — so we hope to see some lower prices at CES 2020. We also wouldn't be surprised to see 8K short-throw projectors, and hopefully they'll become more common through the coming year, as we think they make more practical sense than a huge TV which takes up a lot of space when not in use.
Sony XBR-85Z9G 85-Inch 8K HDR Smart Master Series LED TV with Alexa Compatibility (2019 Model)