Like GearBrain on Facebook
A Chinese company that produces battery cells for Tesla says it is now ready to produce car batteries capable of lasting for 1.24 million miles (two million kilometers) or 16 years with average driving and charging.
Contemporary Amperex Technology (CATL) is already one of several companies that produce cells for the batteries of Tesla cars. The firm believes that its new cells can be used in batteries that potentially outlive the car where they're first used.
Read More:
This could drastically lower the cost of electric car production, as the battery of one car could potentially be transferred into a new one years down the line. CATL says its new batteries cost around 10 percent more to produce than today's electric car batteries, but then are expected to last significantly longer, reports Bloomberg.
Tesla has previously said the batteries of its Model 3 car, which has a range of around 320 miles, are capable of lasting in the region of 300,000 to 500,000 miles. If fully charged every time, this would mean around 1,000 to 2,000 visits to the Supercharger station during the car's life. However, most electric cars are charged on a little-and-often basis, often plugged in at home each night.
Although it varies by country and manufacturer, current electric cars tend to come with a warrant on their battery for around eight years or 100,000 miles, whichever comes first. CATL's new batteries have the potential to double the former and increase the latter by more than ten-fold — and the company is ready to start making these batteries now.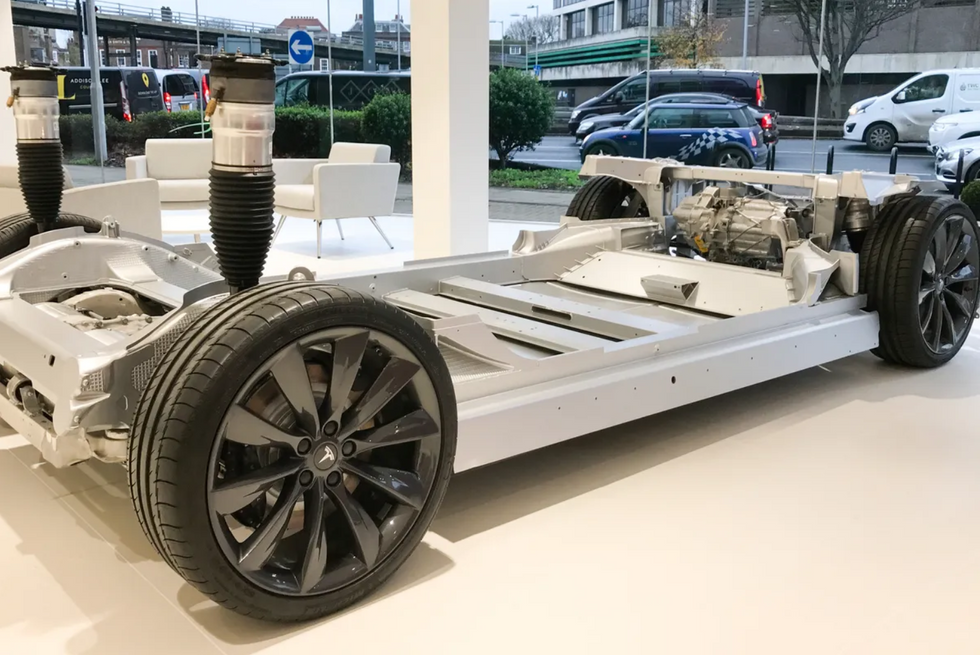 The floor-mounted battery is often the largest expense of an EVGearBrain
"If someone places an order, we are ready to produce," said Zeng Yuqun, chairman of CATL.
Although the company already works with Tesla, and Zeng claims to speak regularly with Elon Musk, it hasn't been revealed if Tesla has a deal in place to buy the new million-mile batteries.

However, battery longevity has been a key topic shared by Musk in recent months. Before the coronavirus pandemic, Musk was preparing to host a 'Battery Day,' where Tesla was expected to announce a new battery capable of lasting far longer than what is currently available. Musk said during Tesla's first-quarter earnings call that Battery Day would be "one of the most exciting days in Tesla's history," but it has since been delayed due to the pandemic.
Other CATL customers include BMW and Toyota, both of which may also be interested in the new long-lasting battery. CATL has been supplying battery cells to Tesla since signing a two-year deal in February 2020. Prior to this, Tesla bought its cells from Panasonic and LG Chem.
From Your Site Articles
Related Articles Around the Web
Like GearBrain on Facebook