Like GearBrain on Facebook
Tesla has rolled out some key hardware updates to its Model S and Model X cars, promising to increase their range, speed up charge times, and improve ride quality.
Announced on April 23 and being added to Model S and Model X vehicles now in production, the upgrades mean the Long Range version of the Model S and Model X is capable of 370 miles and 325 miles respectively. This is using the US EPA test cycle and represents a 10 percent increase on their predecessors.
Read More:
Using the WLTP test cycle, Tesla estimates these figures to be 375 miles and 315 miles respectively.
Tesla says it is still using the same 100 kWh battery packs as before, but "design and architecture updates" are responsible for the increase in range. The update "combines an optimized permanent magnet synchronous reluctance motor, silicon carbide power electronics, and improved lubrication, cooling, bearings, and gear designs," Tesla said.
The result of this is that the Model S and Model X now achieve an energy efficiency greater than 93 percent. Tesla says efficiency improvements have been achieved in both directions - meaning when energy is fed from battery to motor, but also when kinetic energy is fed back into the battery via the motor (when coasting and braking).
Tesla says the updates also "significantly" increase the power and torque figures of the Long Range versions of the Model S and Model X. The 0-60 mph time of the Long Range S and X is now 3.7 seconds and 4.4 seconds respectively.
No changes have been made to the exterior or interior design of the cars, which has remained broadly unchanged since the Model S and X first went on sale in 2012 and 2015.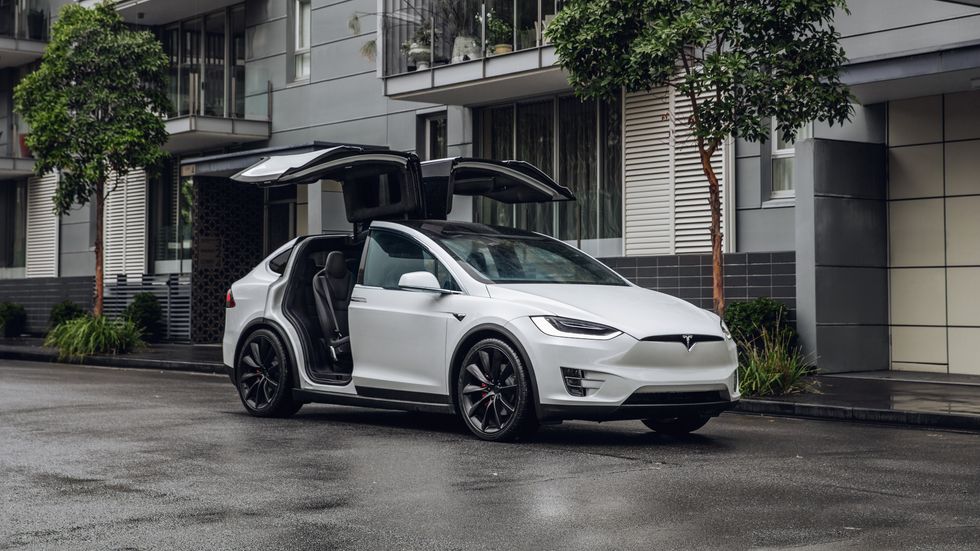 The Model X now has a range of up to 325 milesTesla
The new cars also charge more quickly, both at Tesla's widespread version 2.0 Superchargers, and the new v3.0 models, which are just starting to be installed at existing locations. This means a maximum charge rate of 200 kW on V3 chargers and 145 kW on the older V2 chargers. Tesla says the overall effect here is charging times will be cut by an average of 50 percent.

Tesla has also fitted the updated cars with a new fully adaptive air suspension system. This means the cars offer "ultra-cushioned feel when cruising on the highway or using Autopilot, and a responsive, exhilarating confidence during dynamic driving."
Tesla says it is able to do this because, unlike some other car manufacturers, its suspension software is developed entirely in-house, and using a predictive model to anticipate how the damping will need to be adjusted, based on the road, speed, and driver inputs. Another update sees the new cars ride slightly lower while cruising, lowering aerodynamic drag and improving efficiency. The company says future suspension changes will arrive via over-the-air software updates.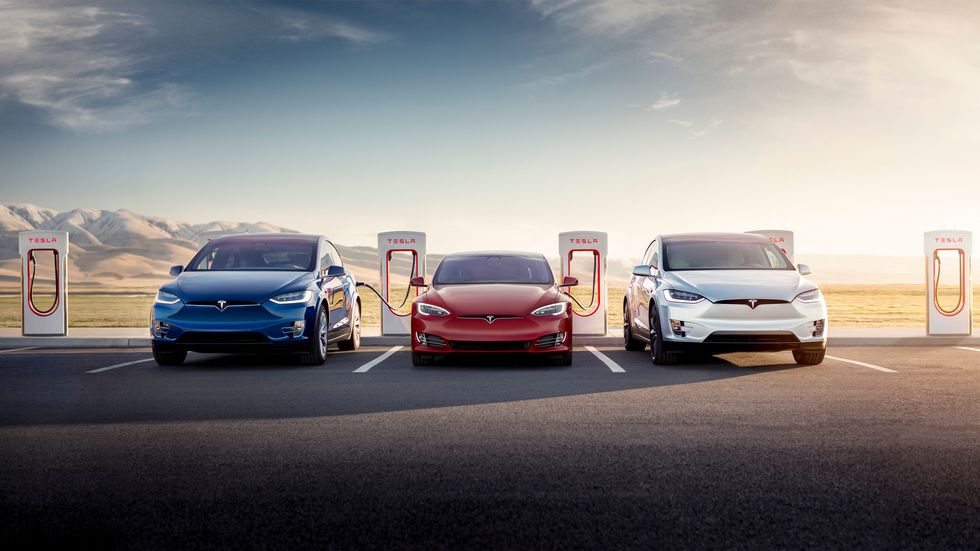 Tesla Model X and Model S using a SuperchargerTesla
A new entry-level Standard Range option is available for the Model S and Model X, priced from $78,000 and $83,000 respectively, before incentives and estimated fuel savings.

Finally, existing Tesla customers who opt to buy a new Performance version of the Model S or Model X will get the Ludicrous Mode upgrade, worth $20,000, for free.
Unboxing in less than 10 Seconds - Owl Car Cam www.youtube.com
From Your Site Articles
Related Articles Around the Web
Like GearBrain on Facebook