Even a short jaunt, which is what most of us will taking if traveling this summer, means packing a bag. (Or two.) If you're flying, you're likely going to want to pack small, so as not to check luggage. But we don't always have our eyes on our bags, and trackers can help us locate them whether they're coming down a luggage carousel or packed into an overhead bin.
These five trackers are particularly excellent for fitting into a piece of luggage or getting attached to the outside of a bag. They work either on 2G cellular or Bluetooth, and are all under $40 — some much less than that. So whether you're heading for a road trip, or a short flight, consider adding one of the tags to your bag, so you have one less thing to keep focused on while traveling this year.
Tile

Tile can track your luggage up to 400 feet away Tile
One of the best known names in tracking, Tile makes a variety of different styles of trackers that can be slipped into a bag, or attached to a ring and then to a zipper or a handle. The Slim version is $29.99, is waterproof, has a 200 foot Bluetooth range looks like a credit card and can be placed in a wallet, to the pocket of a bag. The Sticker is just that, a small dot-sized sticker which is also waterproof, that can attached to a luggage tag or again put since a bag and has a range of about 150 feet. You get two for $39.99

There are other versions including the Tile Pro, one of our favorites, which is $34.99, water-resistant and keenly has a 400 foot Bluetooth range, excellent for knowing if your bag is about to be coming down a luggage carrousel at the airport.
Qbit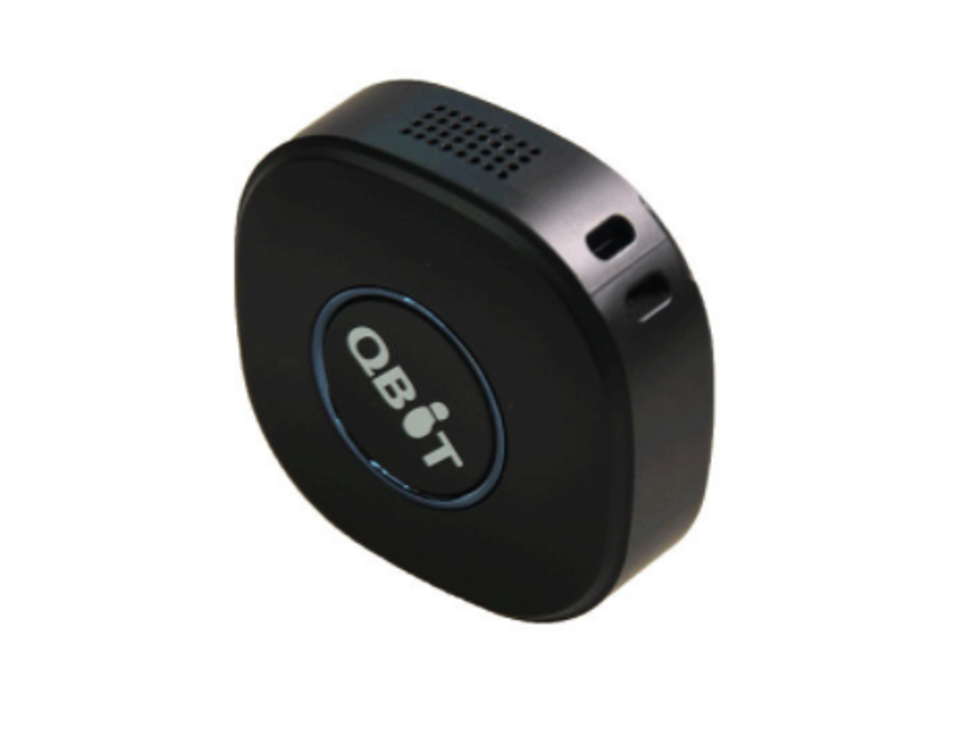 The Qbit tracker works off 2G cellularQbit
This tiny GPS tracker has a three-day battery life, but not only does it track, there is also audio monitoring built into the device, so you can pick up what's being said around the tracker, via a smartphone app. (You need to check and see the legality of this option in your location.) You can also set Qbit to two-way audio by pressing a button on the tracker. It works off 2G cellular service and not Bluetooth.

Orbit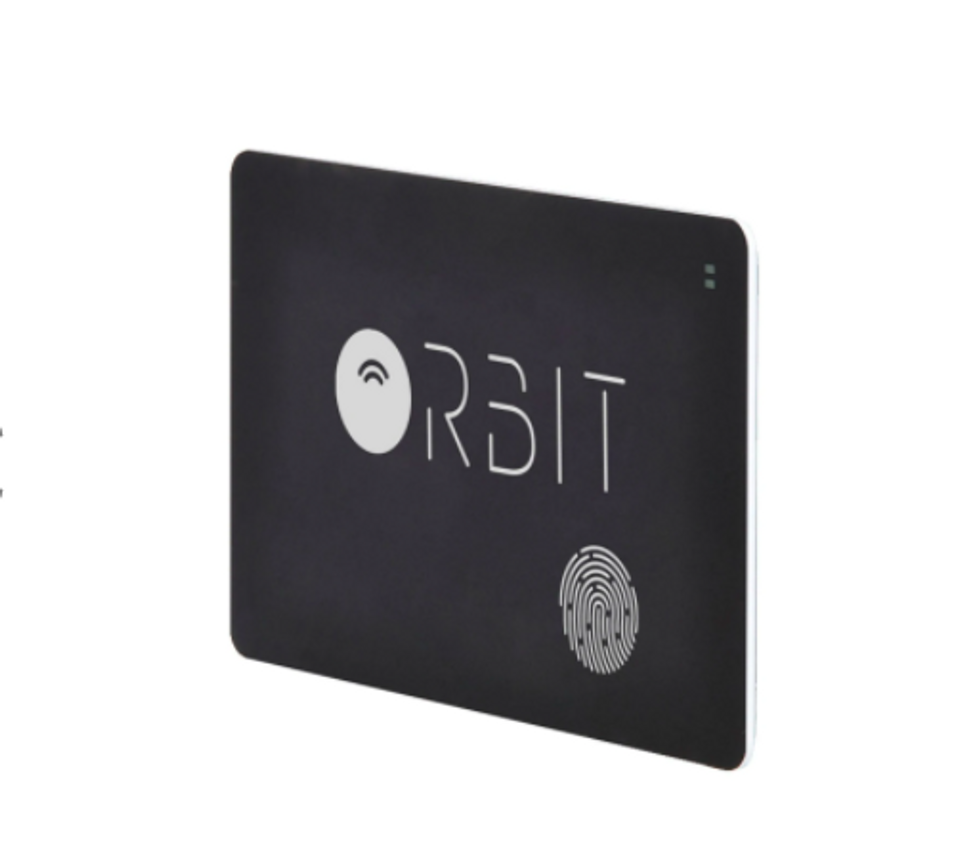 The Orbit tracker comes in a variety of shapes, including a slim card for slipping into a pocketOrbit
Another Bluetooth tracker with multiple shapes is Orbit. The Orbit Keys, which is round, starts at $24.99 — can definitely be placed on a key ring, but with the hole already in the device, it can be wound around a separate ring and then a bag. The casing is waterproof, made of aluminum and comes in a variety of colors. You can see the location of the tracker on a map, the battery lasts about six months, and the device works with Alexa. Orbit card is $34.99, and has a rechargeable battery. It can be slipped into the pocket of a bag or a wallet.

Cube Bluetooth GPS Tracker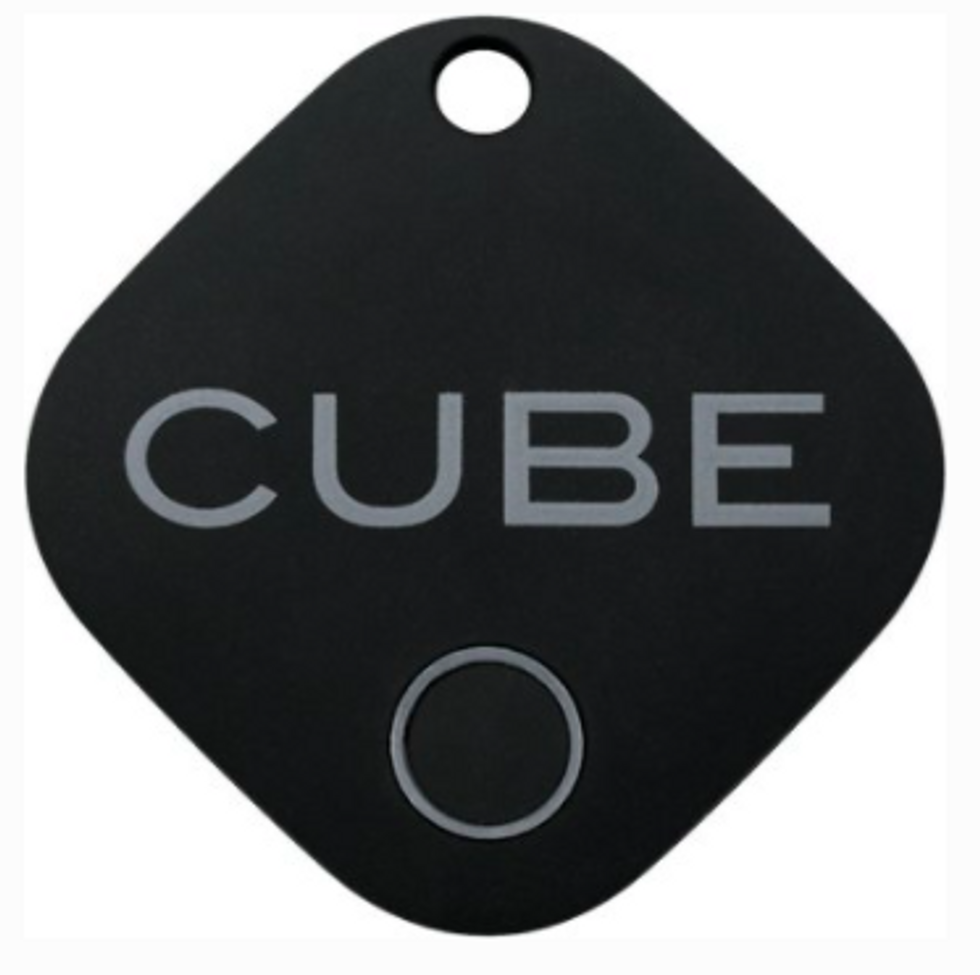 The Cube has a 100-foot Bluetooth rangeCube
What's nice about the Cube Bluetooth GPS Tracker is that it's small, and comes with a pre-drilled hole at the top, so it can be added to a ring, and then to luggage on a zipper or a handle. You can pick one up now for $24.95

The Cube has a 100-foot Bluetooth range, has an exterior with a matte rubber-coating has about a one-year battery life, and is tracked through the Cube Tracker app.
GL300 Real Time GPS Tracker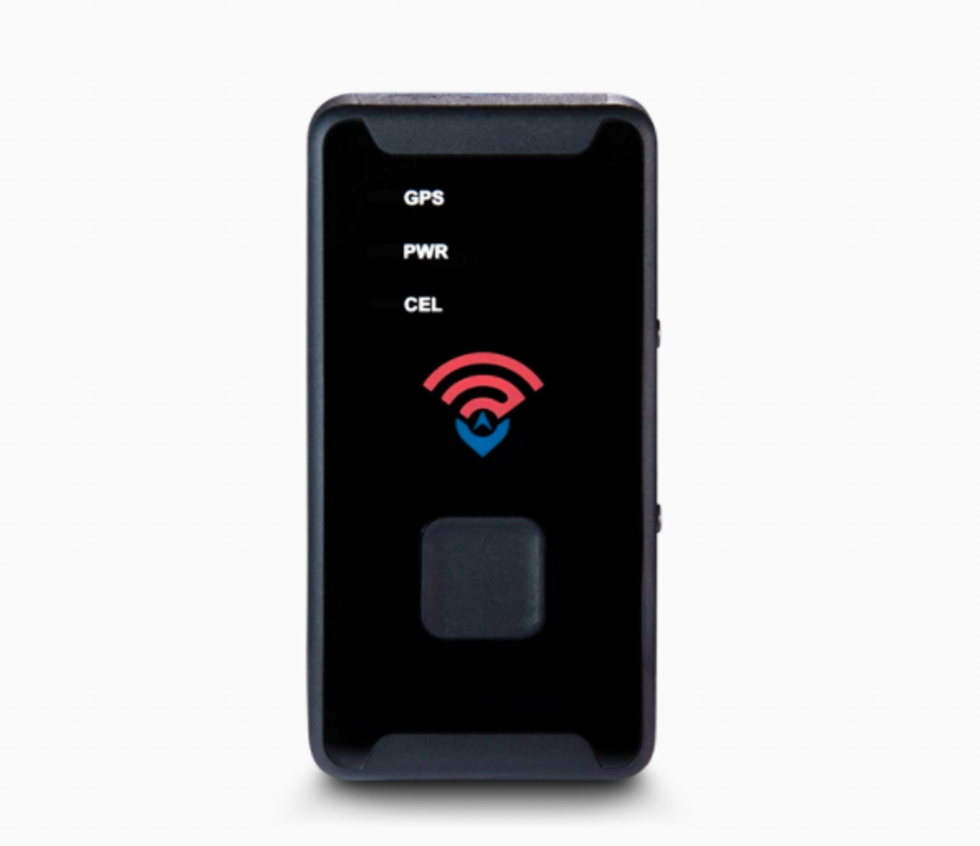 The GL300 Real Time GPS Tracker works on standby mode for up to 25 days.GL300
This $39.95 tracker is credit card sized, so you would want to slip this into a pocket of a bag, or inside luggage. It also transmits tracking information through GPS. The GL300 Real Time GPS Tracker works in standby mode between six and 25 days, and has some water resistance. You can recharge through a UBS charging cable. The tracker even has a hidden safety feature, a button that can be pressed to send a custom SOS notification. You do, however have to buy a subscription to the company's app, which can be paid monthly or annually.

Spytec GL300 GPS Tracker for Vehicle, Car, Truck, RV, Equipment, Mini Hidden Tracking Device for Kids and Seniors, Use with Smartphone and Track Target's Real-Time Location on 4G LTE Network