Sales of smart speakers like the Google Home and Amazon Echo are booming, despite more than half of consumers worrying that their private conversations are being recorded.
This is the finding of a survey of over 12,000 consumers across the U.S., UK, France and Germany conducted by Capgemini Research Institute, published this week.
Read More:
As of May 2019, over half of respondents said they own a voice-activated device, like those which run Google Assistant, Amazon Alexa and Apple's Siri. This is up from 25 percent in November 2019.
Globally, 40 percent of voice assistant users first used one less than a year ago, and 43 percent first used one between one and three years ago. Just 13 percent began using voice assistants between three and five years ago.

But despite growing sales of smart speakers and other devices with voice assistants, a majority of consumers are concerned about them listening when they shouldn't. According to the survey, 52 percent of consumers are worried about their voice assistants listening in the background to private conversations.
On this topic, the institute said: "The perceived security of personal consumer data is in the spotlight and is a major concern among voice users."
A lack of trust is also prevalent among consumers, and the situation is getting worse. Of the 12,000 people asked, 49 percent said they did not trust voice assistants with the safety and security of their personal data. This is up two percentage points from 47 percent in November 2017.
This view perhaps shouldn't come as a surprise in the wake of revelations that all major providers of voice assistants (Apple, Amazon, Google and Microsoft, plus Facebook) have employed workers to listen to recordings of consumers using the assistants.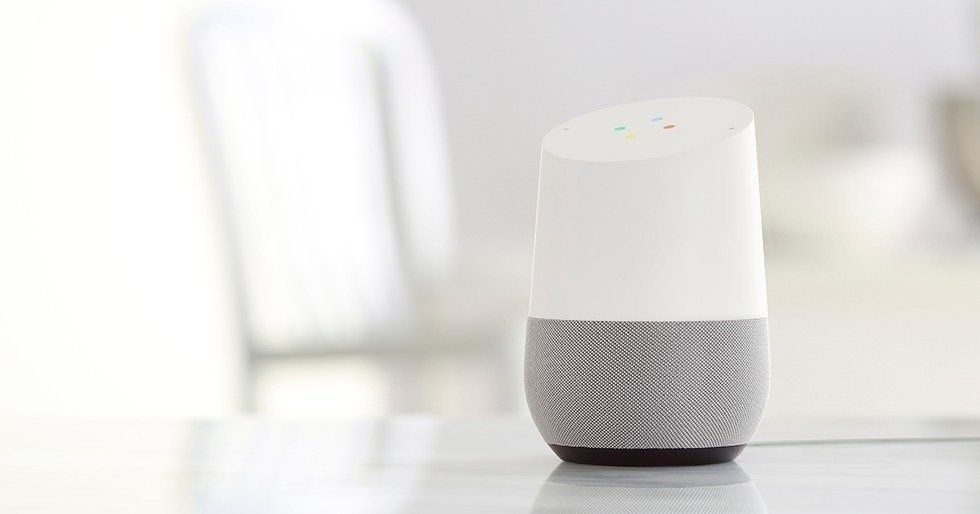 40% of voice assistant owners used their first in the last year Google
It was also revealed recently that some of these recordings were made accidentally, with the smart speakers listening to private conversations when they shouldn't have. A small number of these mistaken recordings were then heard by workers hired to analyze and improve the performance of voice assistants, raising concerns over user privacy.

That said, 47 percent of consumers do not believe the voice assistants understand them or their reactions. This is up from 41 percent in November 2017.
Consumer satisfaction with voice assistants is generally good, and rising. The survey found that 72 percent of consumers who use a voice assistant on their smartphone are satisfied with the experience, up from 61 percent in November 2017. For smart speakers that figure has grown from 46 to 64 percent. The least satisfaction comes from consumers using voice assistants on displays like the Google Home Hub, with 57 percent saying they are satisfied, up from 44 percent.
Looking to the future, and to how voice assistants will become more useful — not just for playing music and turning on the lights — Capgemini claims over the next three years, 70 percent of consumers will replace their visits to stores, car dealerships and banks with voice assistants.

The institute added: "Consumers are becoming increasingly comfortable engaging with conversational assistants...When they are used in the appropriate situation, voice and chat assistants have significant potential to transform the customer experience landscape...We are at the beginning of the conversational interface revolution."
Check out The GearBrain, our smart home compatibility checker to see the other compatible products that work with Google Home and Home Mini as well as Amazon Alexa enabled devices.
7 Tips Everyone Needs to Know About How to Use Amazon Alexa and Google Assistant Enabled Devices www.youtube.com