Like GearBrain on Facebook
Apple's big launch event today, coming live from the Steve Jobs Theater in Cupertino, California at 10am PT / 1pm ET, will see the company take a bold step beyond the iPhone, the Mac, the iPad and the Watch.
What the event could do, is shine a spotlight on the Apple TV. The company's set-top box, initially described by then-Apple boss Steve Jobs as a "hobby", has grown over the last decade into a formidable device, boasting the best home movie features like Dolby Vision, HDR 10, and Dolby Vision.
Read More:
But, despite all this, it does little more than alternatives like the Amazon Fire TV, Roku, and Google Chromecast. The launch of a rival to Netflix and Amazon Prime Video, as is widely expected from Apple today, would give the Apple TV something to shout about. More than a slick interface and the highest picture quality, it will have exclusive content created by Apple. It becomes a platform.
The service is expected to be made up of content created by Apple, bought in by Apple from others, and provided by other services like HBO and Showtime, which users will be able to subscribe to with a click, or the press of a remote control.
Suddenly, the Apple TV becomes more 'sticky'; it becomes a destination for consuming media which isn't available anywhere else. Just as how Alexa can control Prime Video on the Amazon Fire TV, and the Google Assistant controls the Chromecast, Apple has a place, the Apple TV, where entertainment, the Siri voice assistant, and smart home control though HomeKit sit hand-in-hand.
Should viewers then stick around and dig a little deeper, they'll find the Apple TV acts as a powerful smart home control center via the Home app. Speaking to Siri on your iPhone is already one way to control smart home devices like lights, plugs and the thermostat, but using the biggest screen in the home, the television, is an enticing way to control your devices.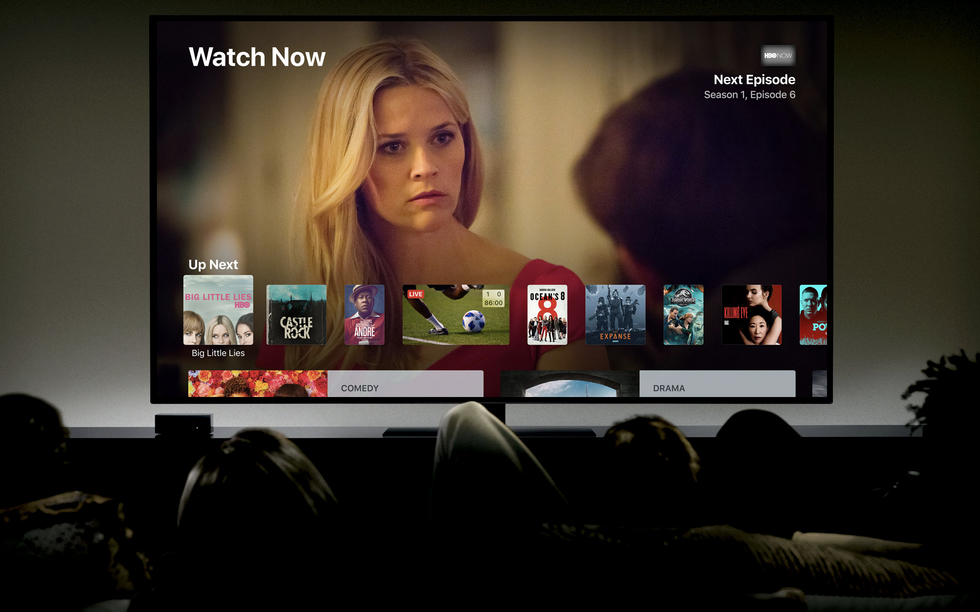 The Apple TV is set to be the primary way to watch Apple's new serviceApple
At the CES technology show in January we saw growing interest in HomeKit from smart home device makers. Previously an outlier compared to Amazon Alexa and Google Home, Apple's HomeKit - device makers say - puts security and the protection of user data front-and-center. Apple has certainly had its fair share of privacy gaffs - like the recent FaceTime bug - but generally speaking, the iPhone maker has made itself the byword for security, and with the customer's interests at heart.
Eight years after Steve Jobs told biographer Walter Isaacson that he had "cracked" the mystery of giving television an Apple transformation, the company could be ready to turn the TV into its latest platform. A single place for consuming media, interacting with Siri, and controlling your smart home.
And unlike its rivals, Apple is expected to offer viewers a way to subscribe to other services from within its own. That way, someone new to streaming TV can open the new Apple app (on their Apple TV, iPhone and other devices), then start a $9.99 monthly subscription to access HBO, Showtime and others. Apple takes a cut of this, just like when you subscribe to a third-party service, like a magazine, through the iOS App Store. We already know Netflix will not be available, but the presence of many others is likely.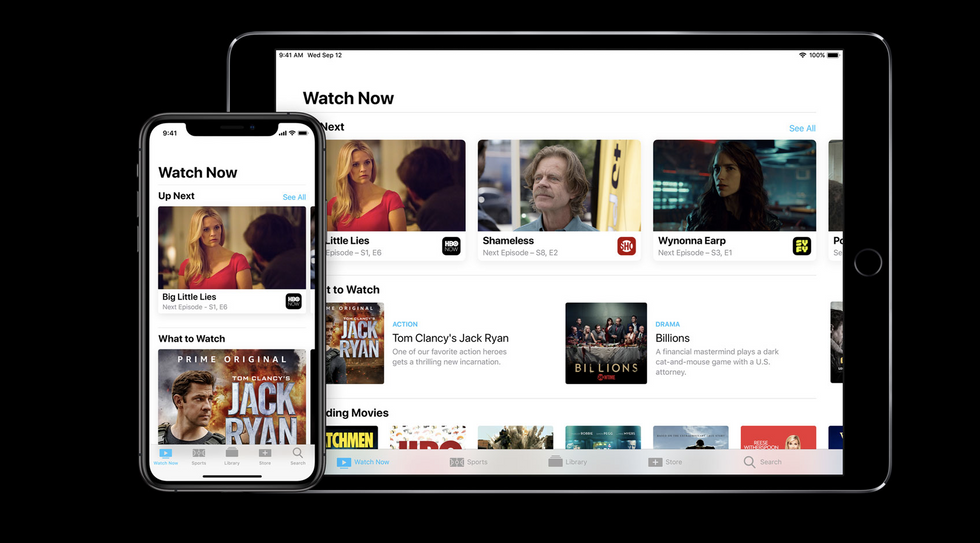 The service will be available on a range of devices at launchApple
While we expect the Apple TV and viewing from the sofa to be the primary use case, Apple's as-yet unnamed service will be available everywhere. We saw clues of this at the CES technology show in January, where TV makers were falling over themselves to announce their new sets works with Apple's AirPlay 2 streaming technology. Samsung even announced the addition of an iTunes video app on its new TVs, which will surely morph into Apple's new streaming service. Now, imagine if HomeKit made its way onto other televisions too...
Of course this also brings Siri to the fore, and with the right (and much-needed) improvements, Apple's voice assistant could seamlessly control a home's entertainment and its smart devices, like lights, locks, plugs, speakers and the thermostat.
The streaming service is unlikely to be the golden key to unlock Apple's smart home vision, but it will certainly be a step in the right direction. It will bring attention to the Apple TV - where it will likely be controlled by Siri, eventually, if not at launch - and reinforce Apple's growing position in the home.
It's easy for Apple to put its new service everywhere, with apps for iOS, Android, Apple TV and televisions produced by everyone else. It also has the cash to buy in quality and popular content - and, while its first attempt at original content, Planet of The Apps, was a failure, it also has the resources to produce content of its own. Only now it had made the hirings it needs to get quality results.
But will this be enough to convince customers to pay - customers who are likely already subscribed to at least one other service? The answer will begin when Tim Cook takes to the stage later today.
From Your Site Articles
Related Articles Around the Web
Like GearBrain on Facebook