While you may hear people say they're not getting out of their pajamas, and eating more snacks than ever before, anew study from Withings has found that people are not back sliding as much as thought. In fact, the average weight gain is just .21 pounds in the U.S. — and we're sleeping 12 minutes more than before too.
These findings are part of the Withings Lockdown Lowdown Study, which also looking at how people are fairly in the UK, Italy, Spain, France, Germany and China. While there's a decrease in step counts in many places around the world (New Yorkers are down the most — by 22 percent) some states in the U.S. are actually on the upswing, with Indiana and Connecticut increasing their average daily step rates the most.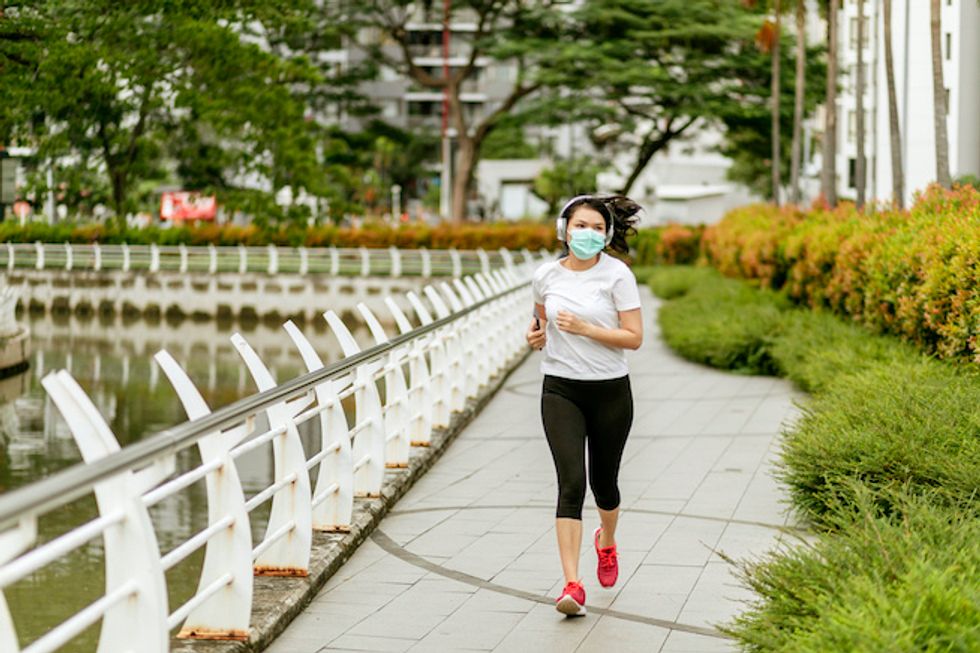 Globally, exercises like yoga, indoor cycling and outdoor running are on the uptick Getty Images/iStockphoto
How we're getting our heart racing

Certainly gyms, pools, tennis and basketball courts and any community space where we used to work out are for the most part closed. That's putting more pressure on people to find ways to exercise at home, or in a way that allows them to continue to social distance.
The most popular exercise we're doing? That would be yoga, up 42 percent, then hiking, indoor cycling and then outdoor running, up 18 percent.
That's not to say that Americans are walking more — to be fair, while step averages may be up in some states, their down 7 percent across the U.S. But that's much lower than the 12 percent global drop, with Hubei China leading the decline, down 56 percent since lock down.
We're also getting our Zzzzs
The pandemic has also given us what many wish for during the week — a few more minutes of shut eye. Across the globe, people are just sleeping longer. Not by hours, but those minutes add up. In the U.S., we're getting 12 more mouths of sleep and we're also waking up about 26 minutes later.
Even better? Heart rate anomalies that may happen in our sleep are actually down. In the U.S. they've dropped 43 percent on the weekends and 34 percent during the week — almost par with the findings on a global scale.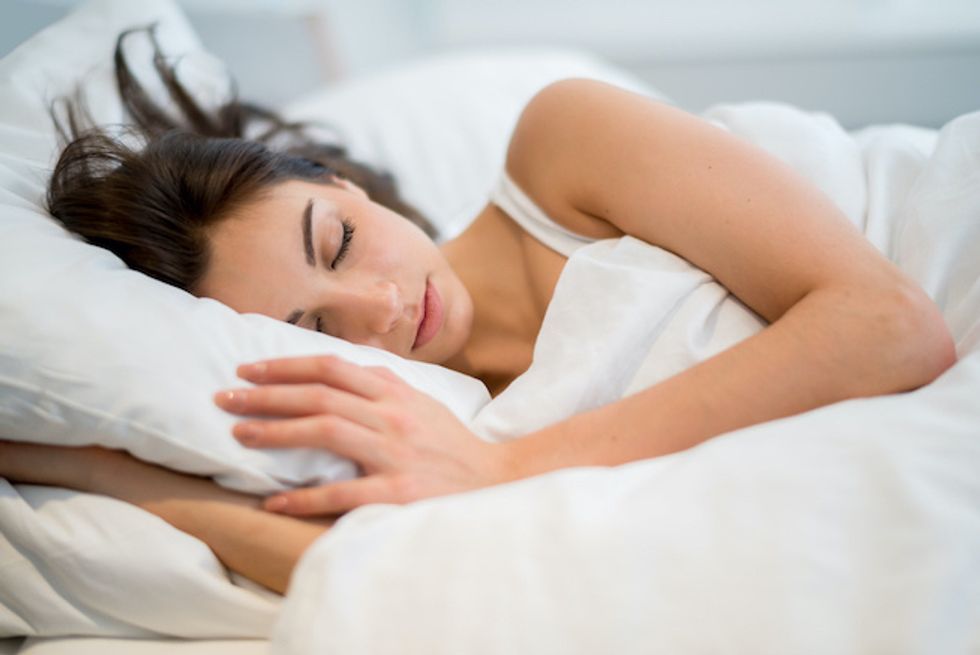 In the U.S., people are sleeping longer and later Getty Images
Withings collected the data from their devices including their connected scales, their activity watches, including the Move ECG and Steel HR Sport, their connected thermometer and their sleep monitoring devices like the Withings Sleep.

The data is showing that while people are shifting their lifestyle, it's not keeping them from working out and taking care of their bodies. To be fair, data is coming from those who are using health and fitness devices, meaning they are already focused on their health and well being. Still, they're finding a way to maintain even while facing unprecedented physical restrictions.
"During these challenging times, we are all having to change our behaviors and find ways to adapt to the new normal," said Mathieu Letombe, CEO of Withings in a statement. "Our Lockdown Lowdown Study shows that despite geographical differences, people are finding similar ways to adapt and maintain healthy and active lifestyles.
Withings Sleep - Sleep Tracking Pad Under The Mattress with Sleep Cycle Analysis