Like GearBrain on Facebook
Jaguar has updated its two-year-old electric I-Pace, with support for faster home charging, a revamped infotainment system with smartphone-inspired display, and improved cabin air filtration.
The most useful update here is faster charging when connected to a less powerful charger, such as when plugged in at home.
Read More:
Charging speed from a fast public DC charger remains the same as before, with up to 78 miles of range added in 15 minutes. But at-home charging using an AC wall box charger has increased from 7kW to 11kW. This means charging from flat to 100 percent takes eight hours and 36 minutes, which is a full four hours quicker than before.
The car has the same 90 kWh battery pack as its predecessor, so the EPA range of 234 miles is unlikely to change. But faster home charging will certainly be welcomed by many buyers, especially those who rely less on high-speed public charging.
Inside, the 2021 I-Pace gets the new Pivi Pro infotainment system first seen on the 2020 Land Rover Defender. This system has an integrated e-SIM, so always has a data connection whether your smartphone is hooked up or not, and Jaguar promises faster start-up, a more powerful processor, and simpler user interface.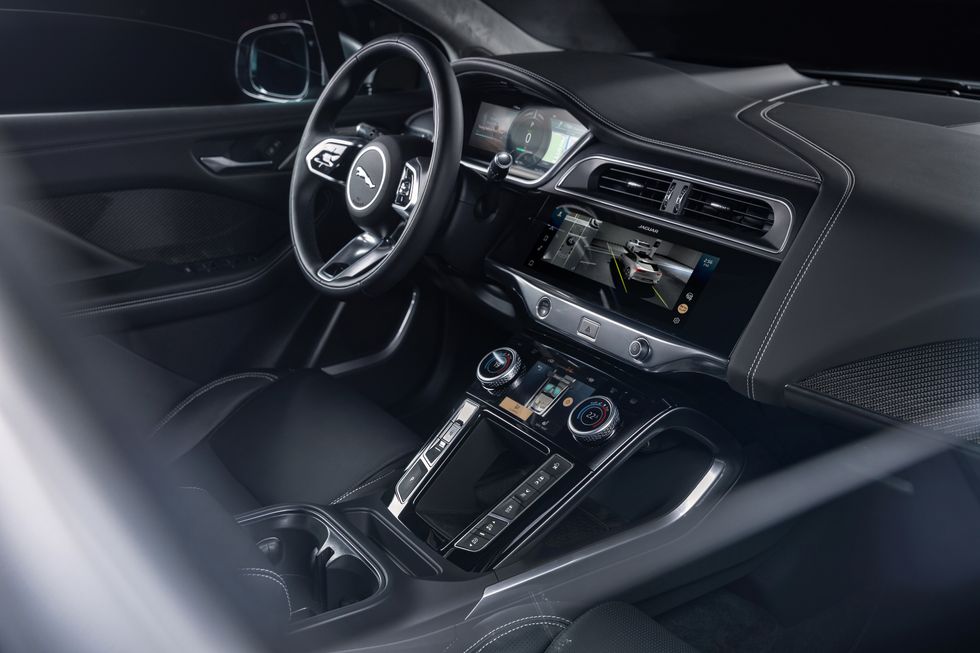 New Pivi Pro infotainment system comes to 2021 I-PaceJaguar
In fact, the company says the interface has been simplified so much that setting the navigation system for a certain destination requires half the number of screen taps as before.

The system uses artificial intelligence to learn optimal routes based on your driving, and the voice guidance knows to stop speaking when you are travelling through an area you know. Over-the-air software updates mean the maps – along with information on public charging stations – will always be accurate. As well as their location, charge stations on the map now show their availability, cost and estimate charge time to complete your journey.
Apple CarPlay and Android Auto are both available, if you'd rather use those instead.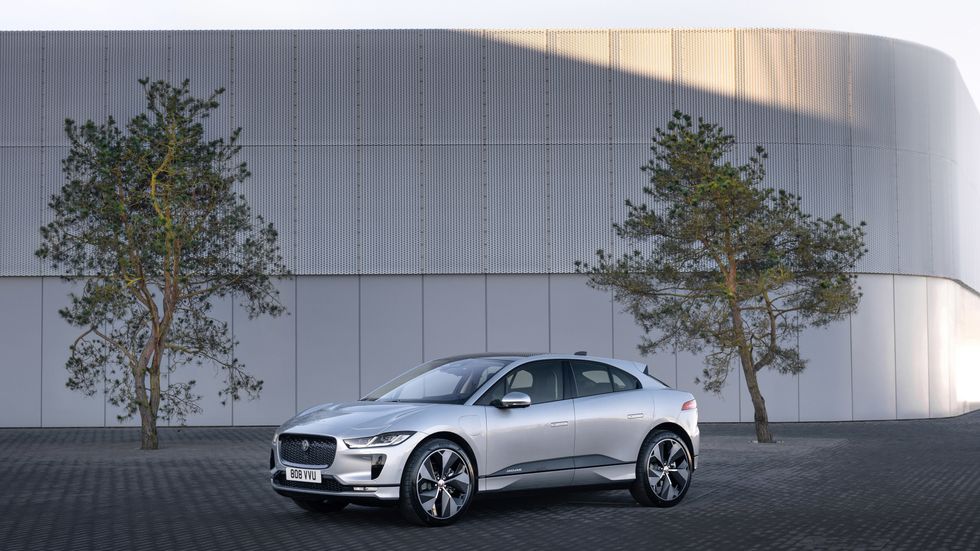 2021 Jaguar I-Pace EVJaguar
The new I-Pace also benefits from the same ClearSight rear view mirror system as fitted to the Range Rover Evoque. The regular mirror has a button which, when pressed, replaces the reflected view with a screen fed by a camera fitted to the rear of the car. That way, you can see behind even when the rear seats are occupied, or you have a large item in the trunk.

Finally, an enhanced cabin air filtration system is fitted. This can be set to heat or cool four zones independently, and now captures ultrafine particles, including PM2.5 particulates, in a bid to improve the health of the driver and their passengers. The system can be activated while away from the car, so the cabin is purged of allergens and ultrafine particles before you get in and begin your journey.
Jaguar is yet to announce US pricing for the 2021 I-Pace, but the previous model began at $70,495.
EV Charging Station 32A Level2, ev Charger 220v-240v, Electric Vehicle Charger Station NEMA 6-50, 25Feet Cable (7.5M), SAE J1772 Compatible with All Electric Vehicles (NEMA 6-50)
Practical, Ridiculous & Crazy Things You Can Ask Android Auto www.youtube.com
From Your Site Articles
Related Articles Around the Web
Like GearBrain on Facebook